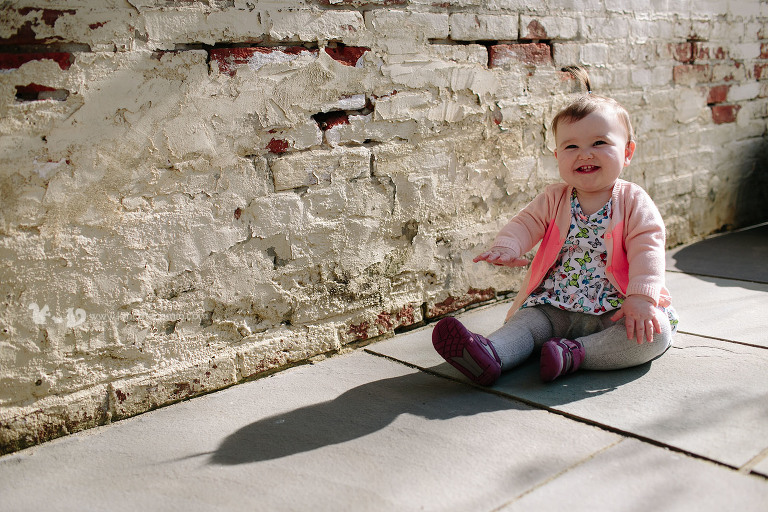 February is a suuuuuper busy month in our house. There isn't a breath between birthdays – Florence, me, my brother, my dad, and finally today, Miss Julia. Julia turned the big 1 today! And if I thought Florence's first year went by quickly, Julia's went at the speed of light!
From the moment she was born a year ago, she has been a sweet, laid-back, happy girl. Actually, she was even smiling in her ultrasound photo, pre-birth. At one, she loves to eat, is starting to show lots of interest in both walking and talking and thankfully, still has a healthy interest in sleeping as well. She is pretty much the perfect baby all around. :-)
Today I took advantage of this sort of insane February weather to do some outdoor photos for her birthday. As with any second child, she gets nothing to herself, so Florence is in some of the photos as well. Julia didn't seem to mind at all.
We are so happy to have this smiley girl in our family. We all love her so.