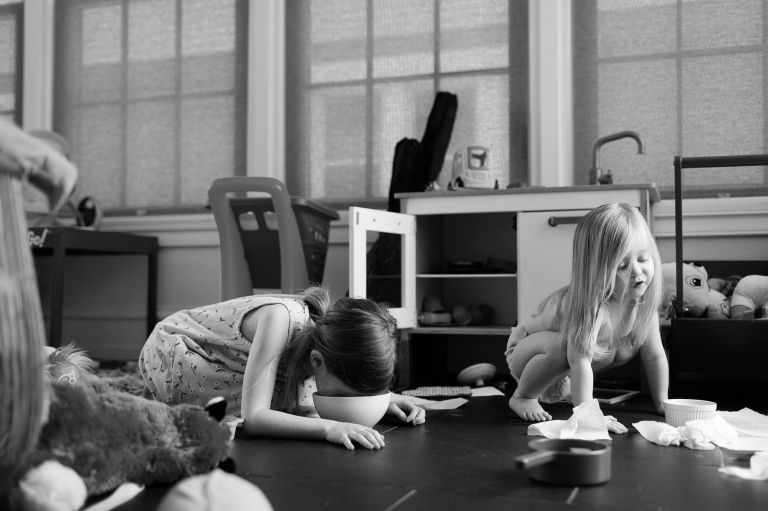 February 12, 2021 – 43 of 365 – Nothing to see here–just two of my children pretending to be dogs and drinking their water from bowls on the floor. A very normal day.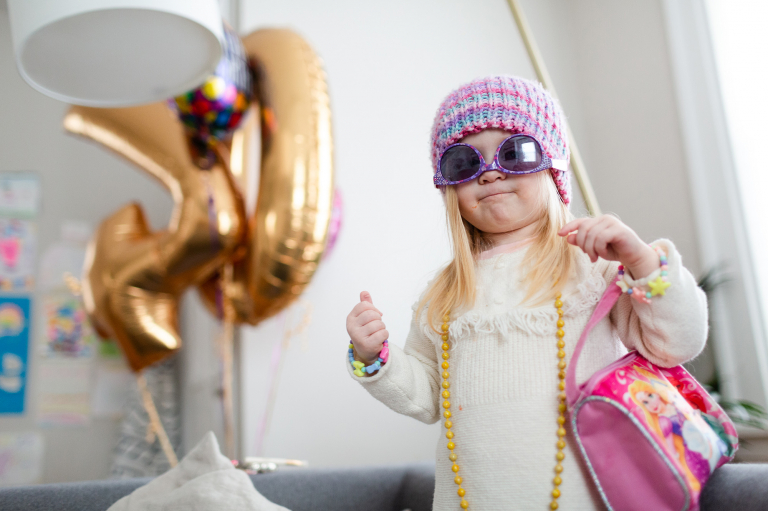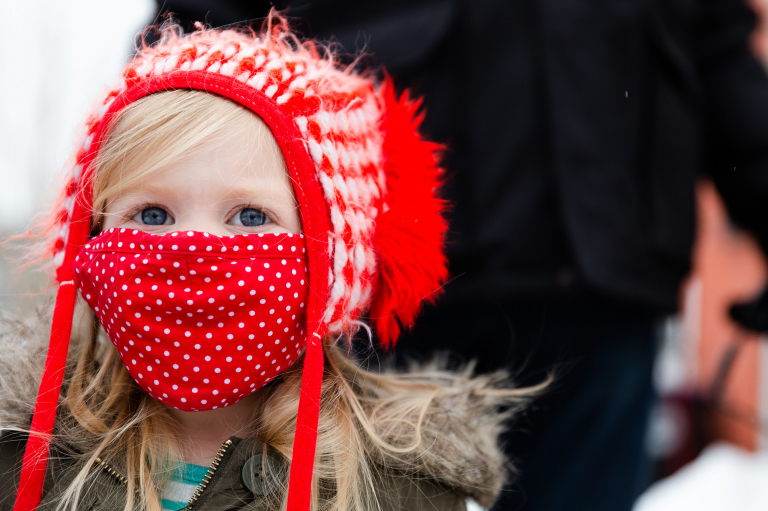 February 13, 2021 – 44 of 365 – No joke, Louisa loves wearing her mask. When we are driving in the car, she sometimes yells at me to come back and put it on for her. At first I was concerned that she is turning into a weird pandemic toddler who doesn't want to see people. But now I honestly think it's just another accessory to her. And God knows this girl loves an accessory.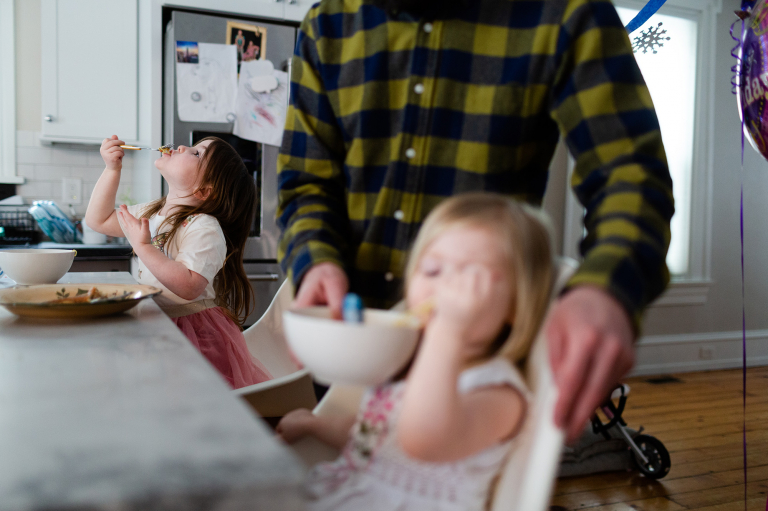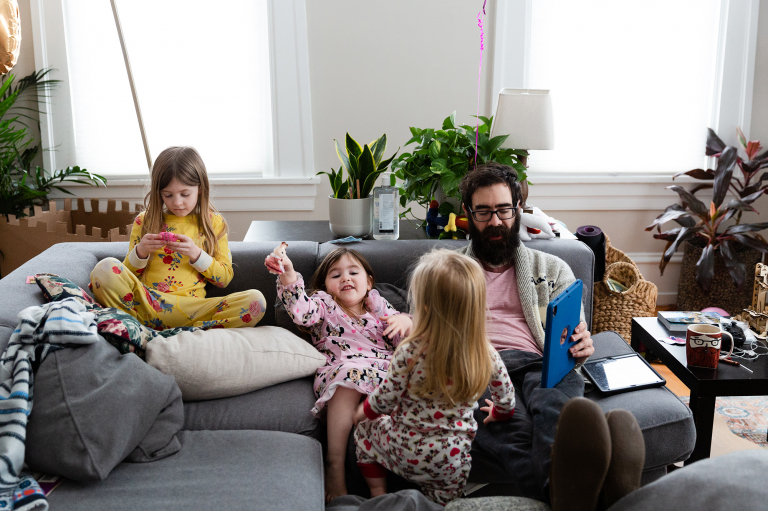 February 14, 2021 – 45 of 365 – Someone has a lot of little Valentines.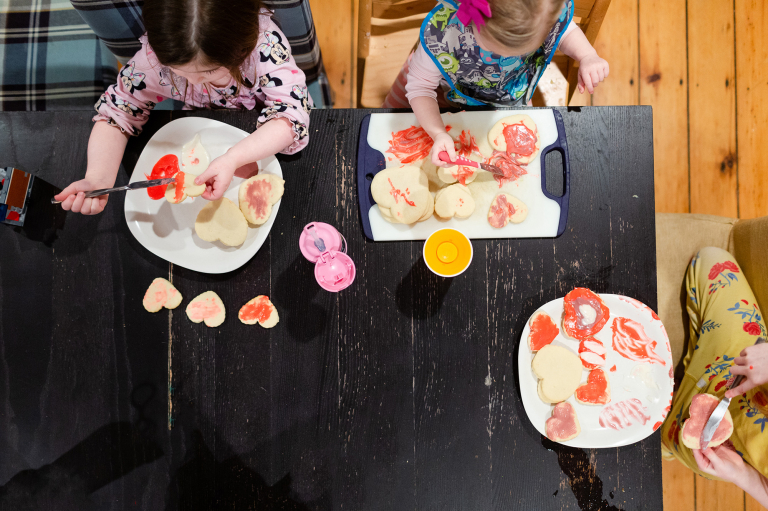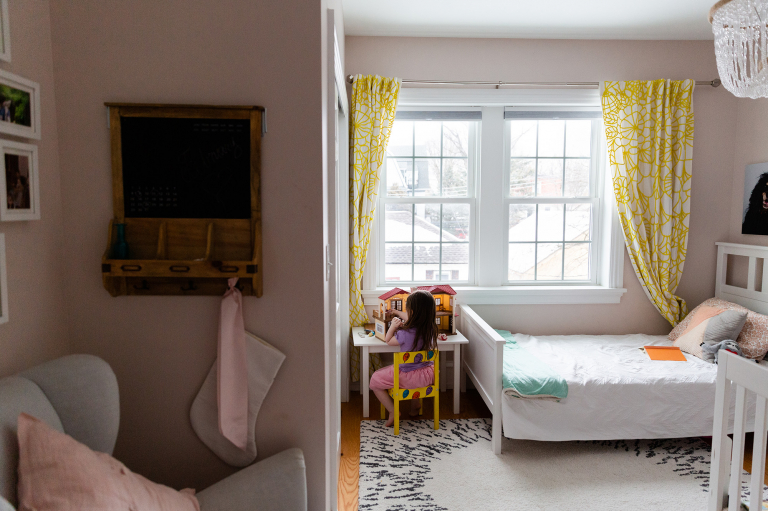 February 15, 2021 – 46 of 365 – A quiet moment in a quiet and CLEAN room–a rarity around here. I think if Julia were an only child, she would spend 95% of her time playing just like this.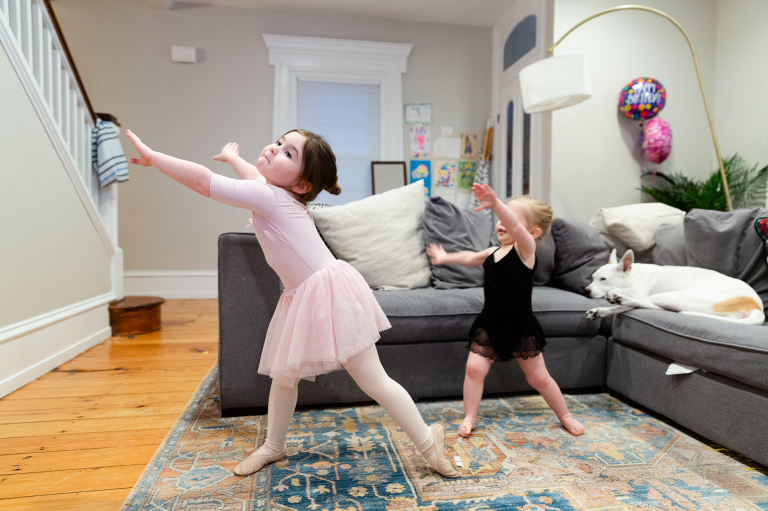 February 16, 2021 – 47 of 365 – Julia started her zoom dance class a week ago and she did great. When class was finishing up, Louisa came downstairs with Jason and was absolutely in awe. As it ended, Lou whispered to me, "I wish I was Julia." So, obviously now Julia AND Louisa are taking a zoom dance class. Though unconventional, it is just as adorable as you'd expect.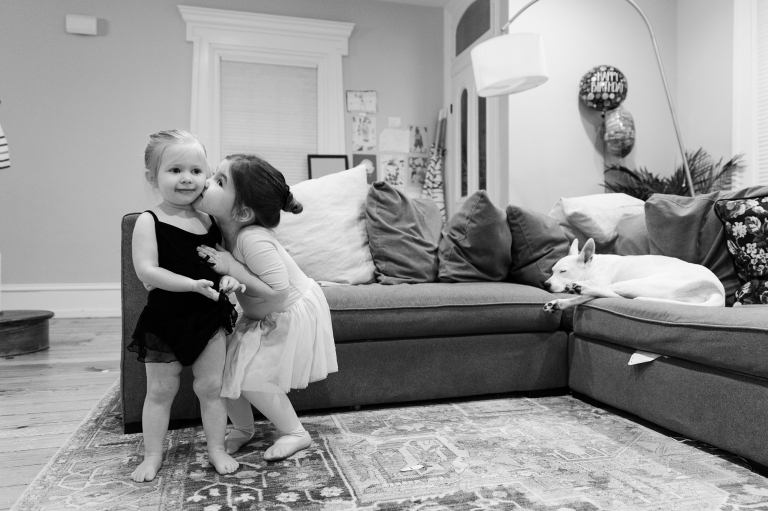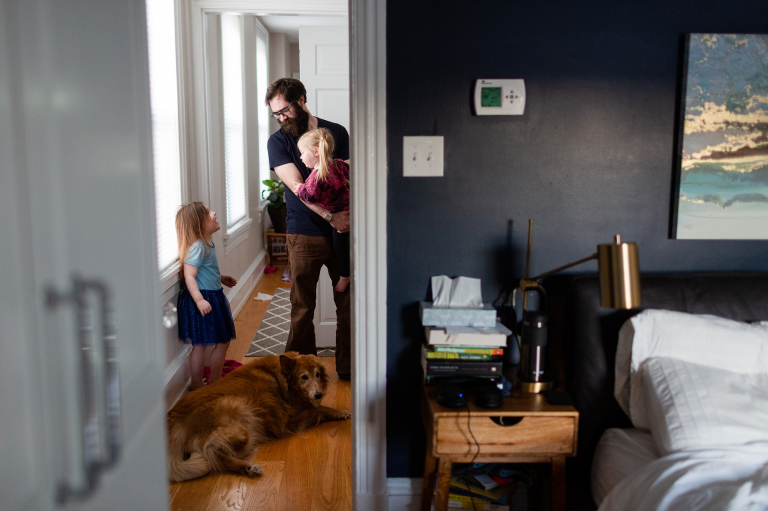 February 17, 2021 – 48 of 365 – If Jason comes down from his home office during the workday, he is quickly accosted by all the little people and dogs in the house. Have I mentioned that Jason is anxious to get back to the office?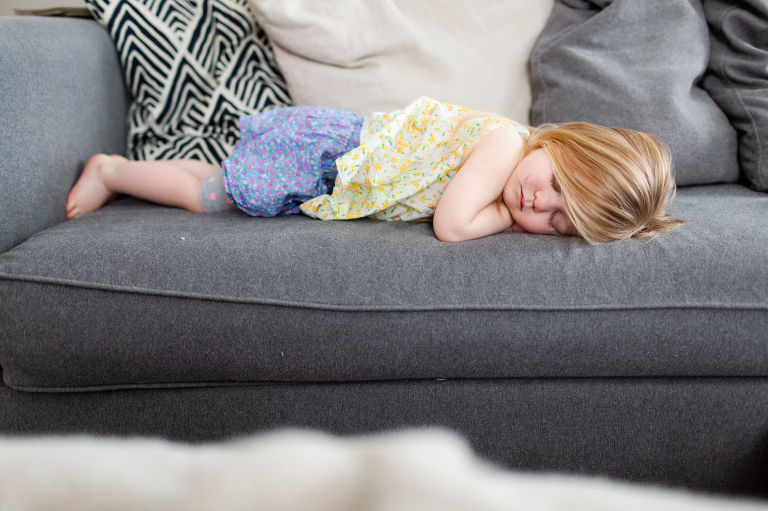 February 18, 2021 – 49 of 365 – Naps on couches for children who no longer nap (Julia) – A+. Naps on couches for children who are supposed to nap in their cribs (Louisa) – F. Thankfully, by some miracle, I successfully transferred this cute little napper to her crib.