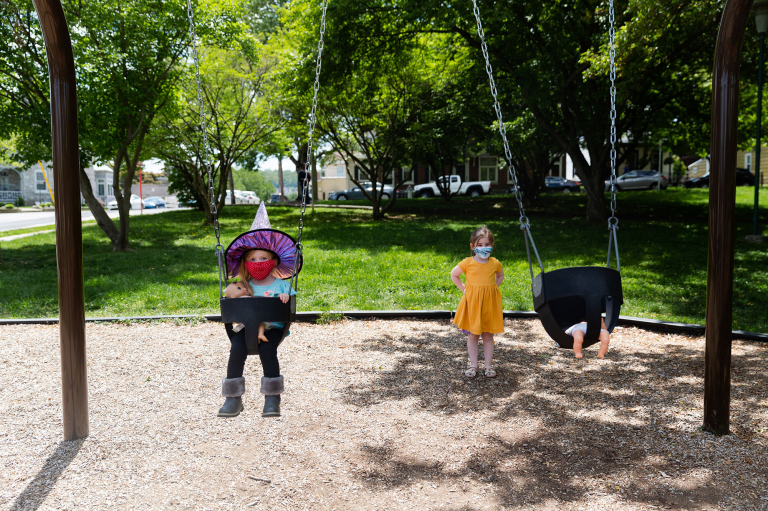 133 of 365–May 14, 2021–My babies brought their babies to the park. Also, one of my babies is a witch…in case you didn't notice.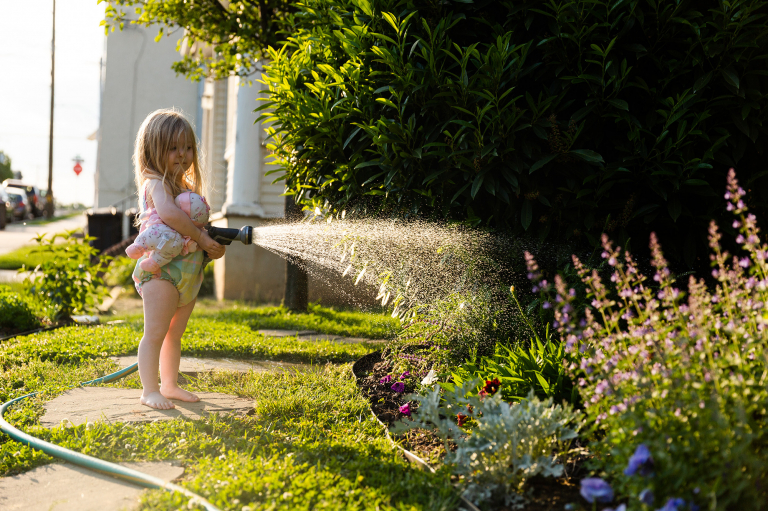 134 of 365–May 15, 2021–My little plant watering buddy has graduated from following me around with a watering can that she repeatedly demands that I fill (thank God) and she can now hold the hose all on her own! She is even proving herself to be an excellent multitasker; watering while she simultaneously holds her baby.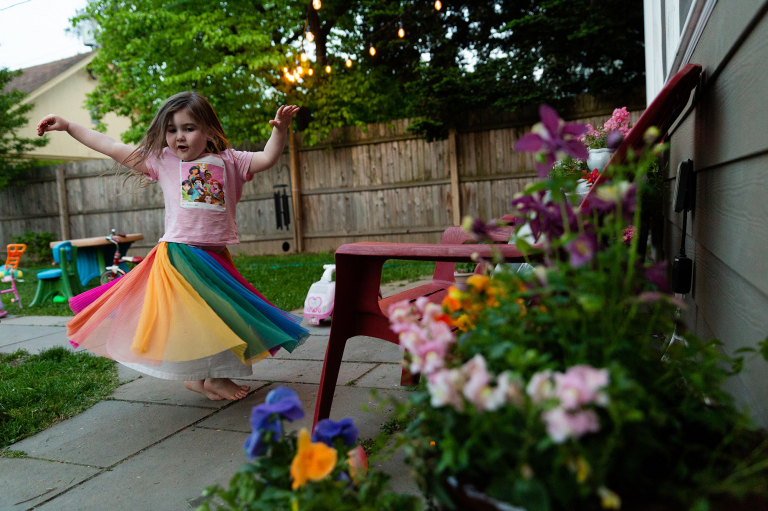 135 of 365–May 16, 2021–Dancing under the stars.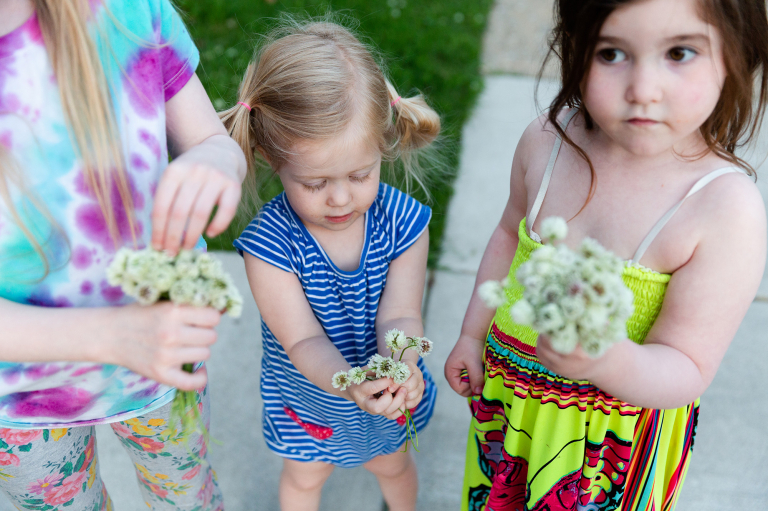 136 of 365–May 17, 2021–I was thinking that when I am old, I am going to have a lawn that is all weeds. The bees will be thrilled and so will the little girls and boys. There is nothing that makes my kids happier than coming home with bouquets of weeds.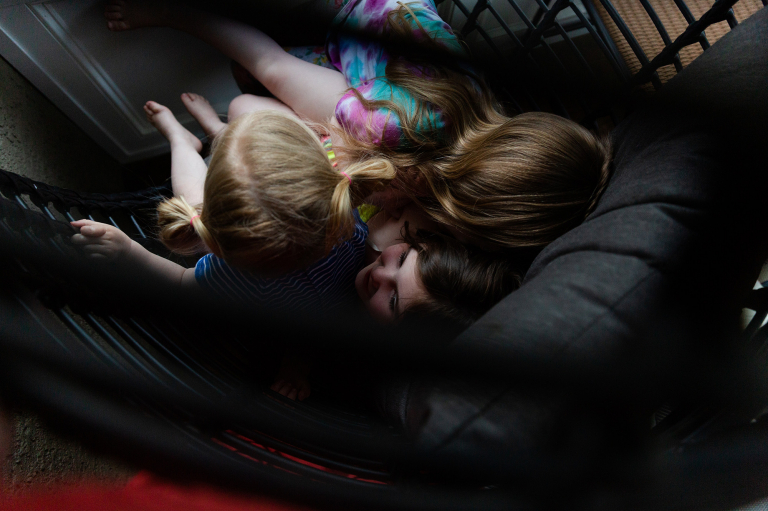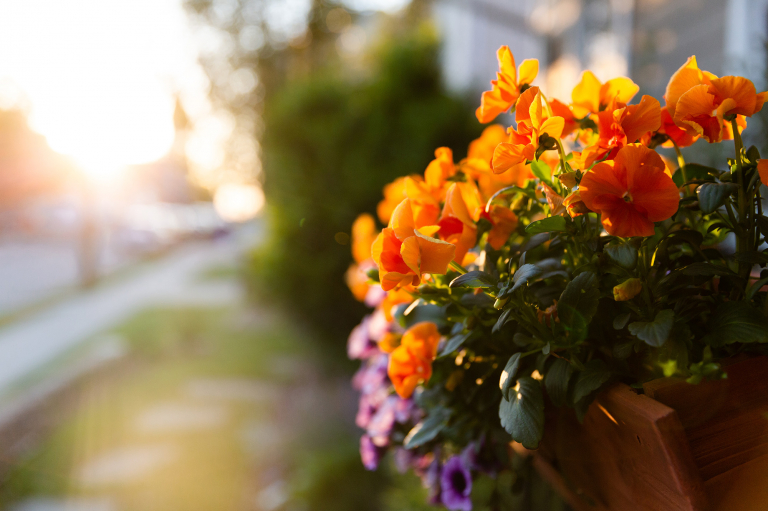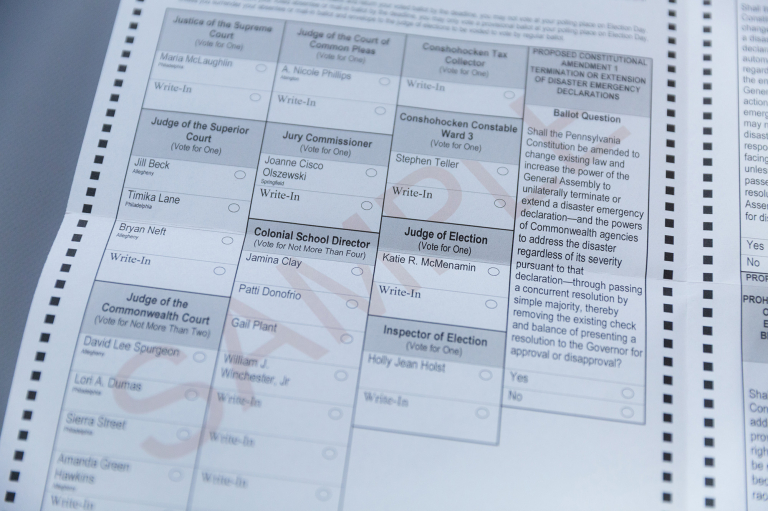 137 of 365–May 18, 2021–The only "real" picture I took this day was of my name on the ballot, running for Judge of Elections at our local polling location. I happened to be very busy through the whole day since I also worked as the Judge of Elections for the first time ever. I'd worked at the polls before, but being the judge felt new and intimidating. When I wheeled up 5:45am to wait for the building to open at 6, with my old stroller that I had converted into a makeshift Judge of Elections cart (see cellphone selfie below; I was extremely proud of this hack) , I was beyond nervous.
But when it was all over? It was kind of the best. The people who worked with me all day were great and everyone who came in to vote was generally kind and appreciative. As a mom to three kids who take my instructions as gentle suggestions at best, this was one of the few times in my current life where I felt like anything approaching a boss.  In conclusion, if you've ever thought about it, get involved. 10 out of 10, would recommend.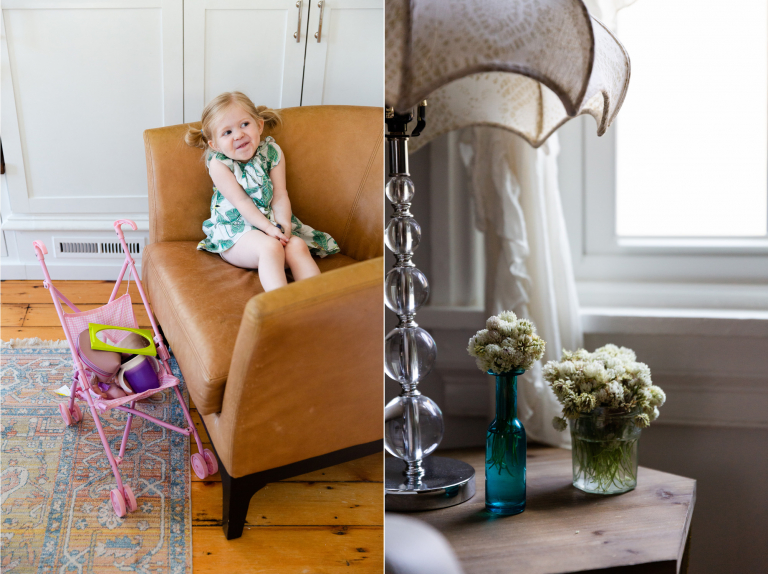 138 of 365–May 19, 2021–Lou Lou making her current best picture face next to her stroller of essentials (water, baby doll, makeup bag, mirror). And the bouquets that her sisters put together to decorate her room.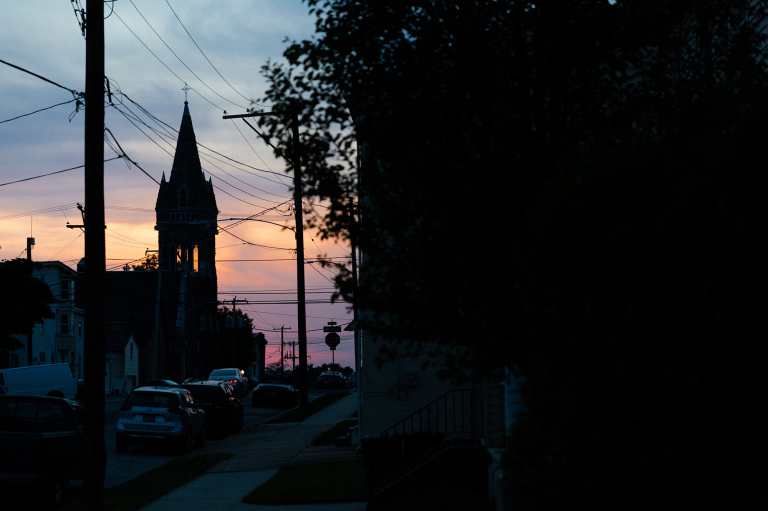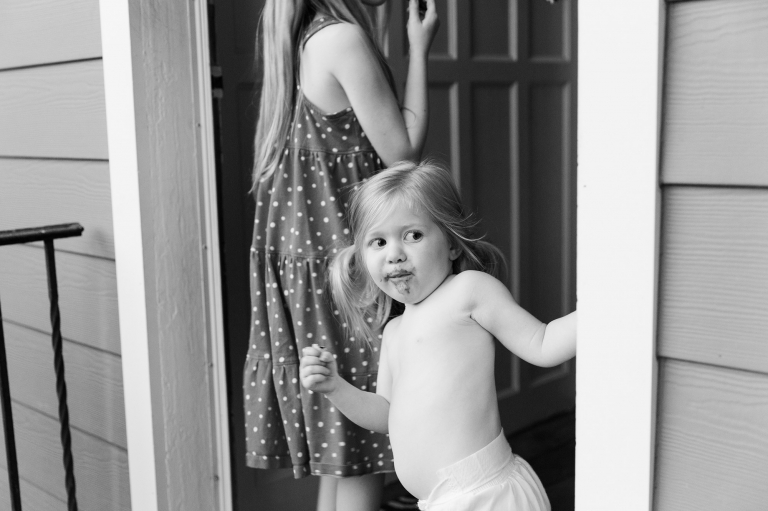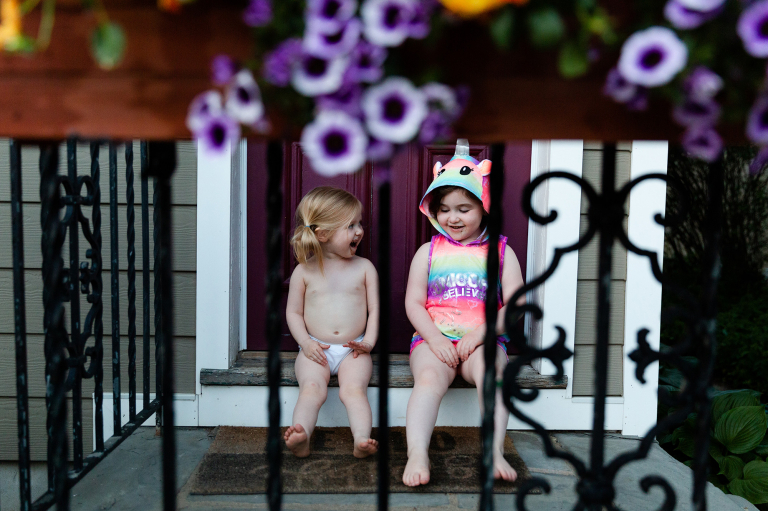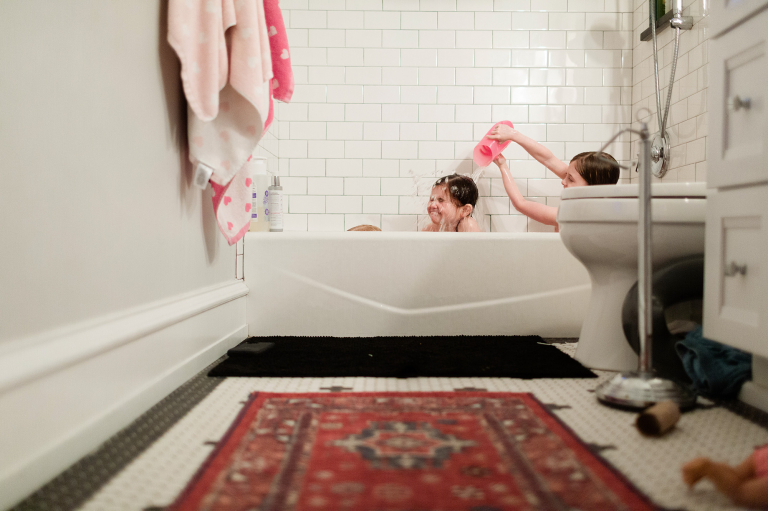 139 of 365–May 20, 2021–When the three of them take a bath together now, I always wonder if it will be the last time. At this point, the battle for space has reached a Game of Thrones level and I will no longer be sad to see this phase end.