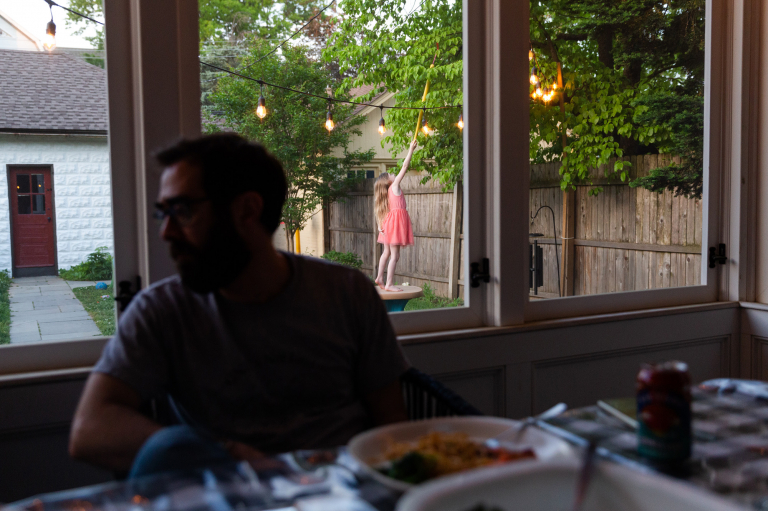 140 of 365 – May 21, 2021 – I wish it weren't frowned upon to strap all of your children into chairs at meals until they graduate from high school. I'm starting to lose hope that dinnertime won't always look like some version of this.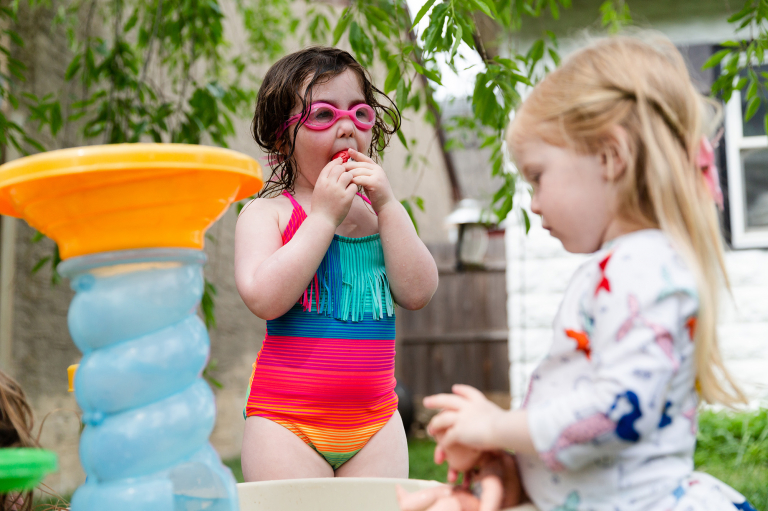 141 of 365 – May 22, 2021 – Goggles are required for playing at a water table obviously.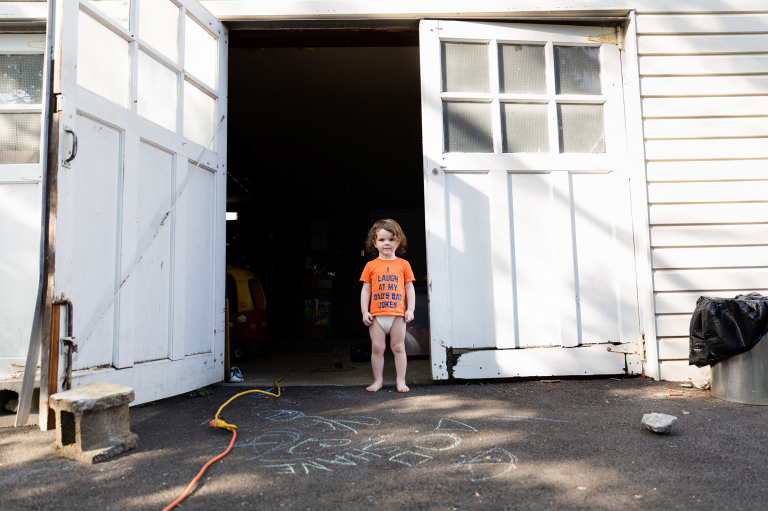 142 of 365 – May 23, 2021 – Portrait of my nephew, Shane, or as the kids call him, Baby Shane.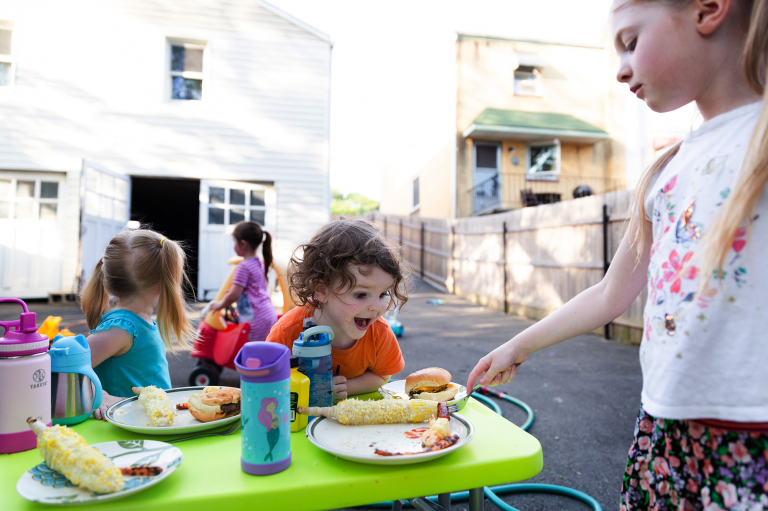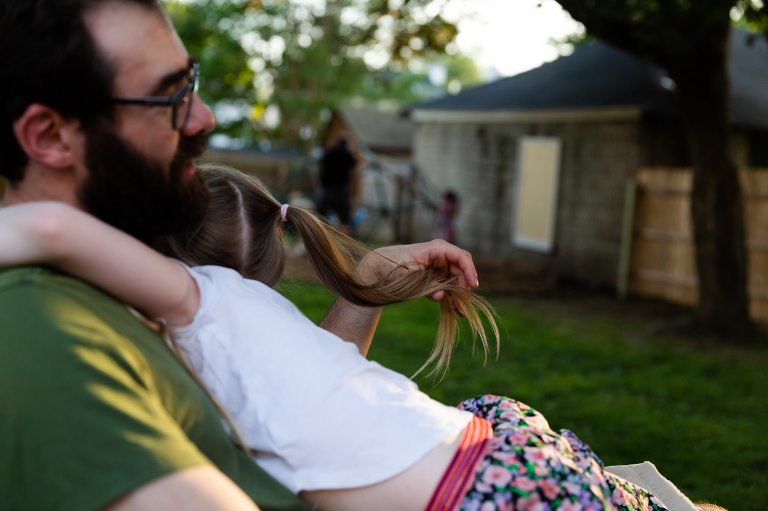 143 of 365 – May 24, 2021 – Two peas in a pod. At night, when they are both overtired, all I hear is constant giggling, of course speckled with bits of fighting, but mostly giggling.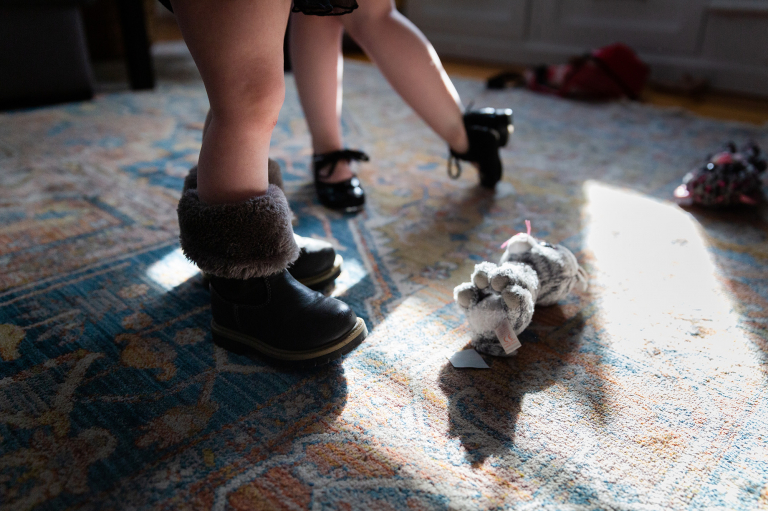 144 of 365 – May 25, 2021 – For our season of virtual dance, we had the leotards, we had the tights, we had the ballet shoes…and we had exactly one pair of tap shoes.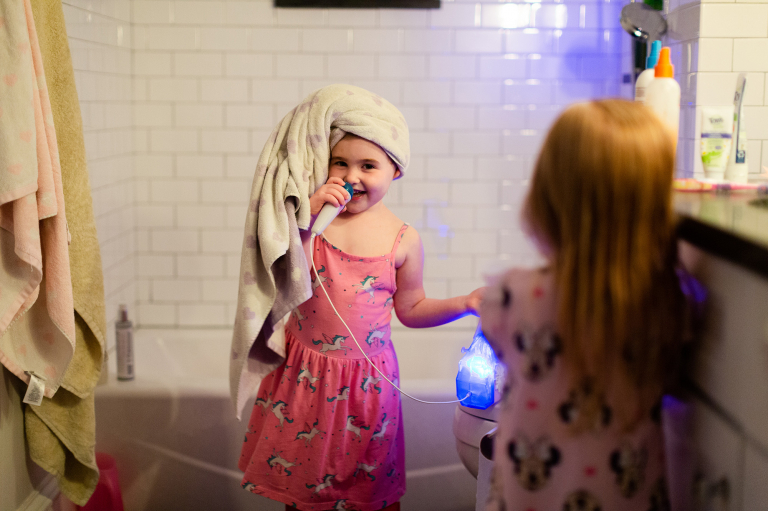 145 of 365 – May 26, 2021 – Since Julia and Florence saw me wearing a towel in my hair after a shower, they have been obsessed. My kids never miss an opportunity to add an accessory to a look. Here it's for the post-bath rendition of Let it Go.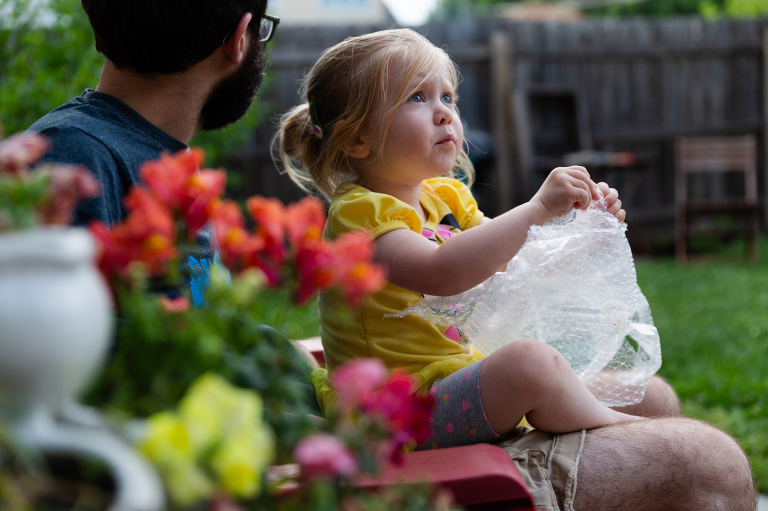 146 of 365 – May 27, 2021 – Even though she still wants to be called a baby, Louisa is seeming like a very big girl all of a sudden.