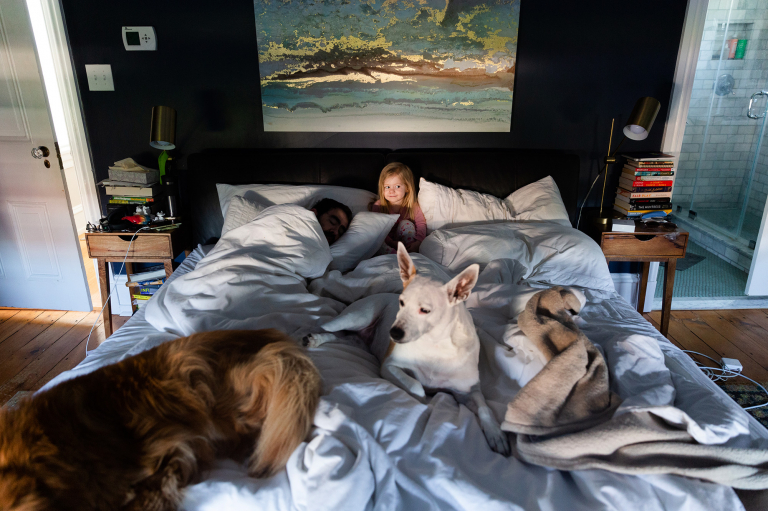 126 of 365–May 7, 2021–This little nugget still comes into our bed on occasion and she is either exceptionally polite and lays quietly awake cuddling with me on my pillow and letting me continue to sleep, or she is an absolute nightmare who screams bloody murder like she is trying to raise the dead. There is no in between. This early morning was the exceptionally polite variety. She calls this look her sideways eyes and it is her go to if I try to take a photo of her anymore.
127 of 365–May 8, 2021–If you saw my post for week 18 you may be thinking, "thank goodness you are done the garage!" But I have news for you, because I brilliantly finished the garage one side at a time. I have a very logical explanation that involved wanting to paint the portion of the garage where the flowers would be first, but regardless, it was probably not the most time efficient method. Here is my dad helping me repair a rotten board on the bottom of my garage doors and cracking up at his audience.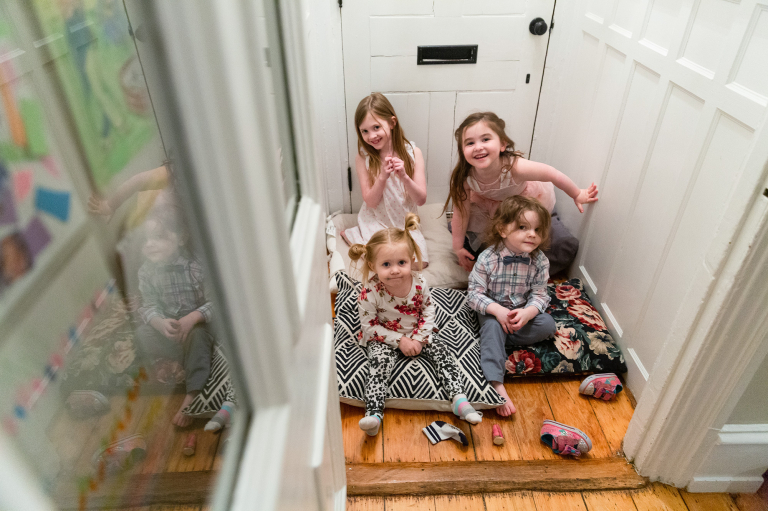 128 of 365–May 9, 2021–First post-pandemic indoor hangout for these cousins was Mother's Day 2021!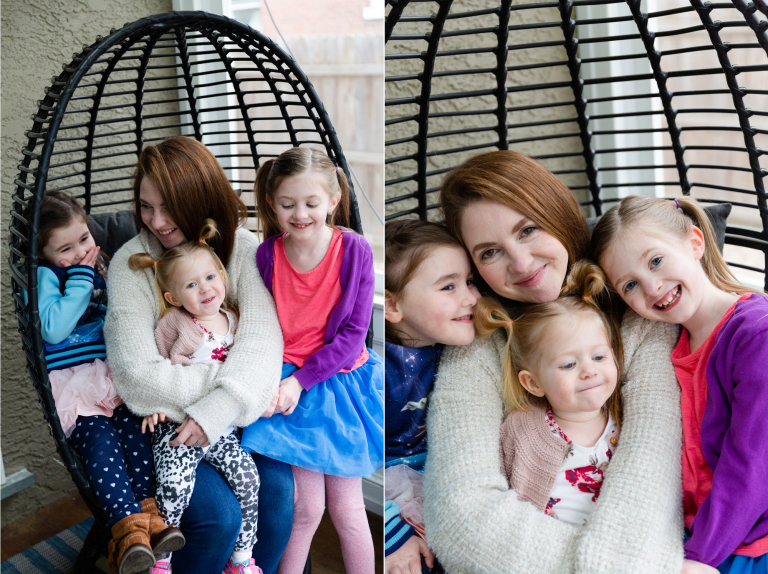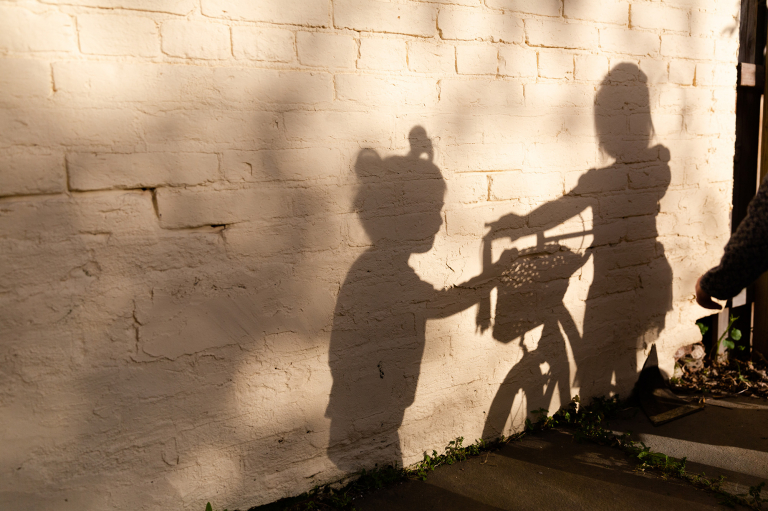 129 of 365–May 10, 2021–I wish Louisa would let me give her "bear buns" in her hair every day, because nothing makes me smile like this little silhouette.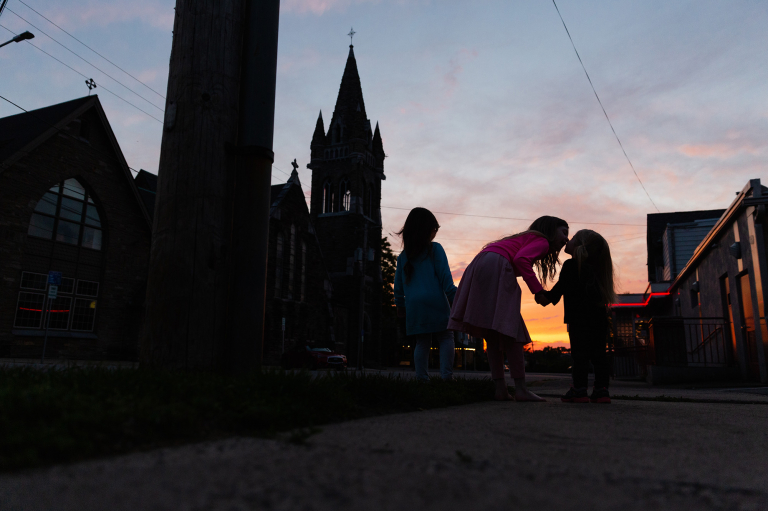 130 of 365–May 11, 2021–Our sunset watch parties are back!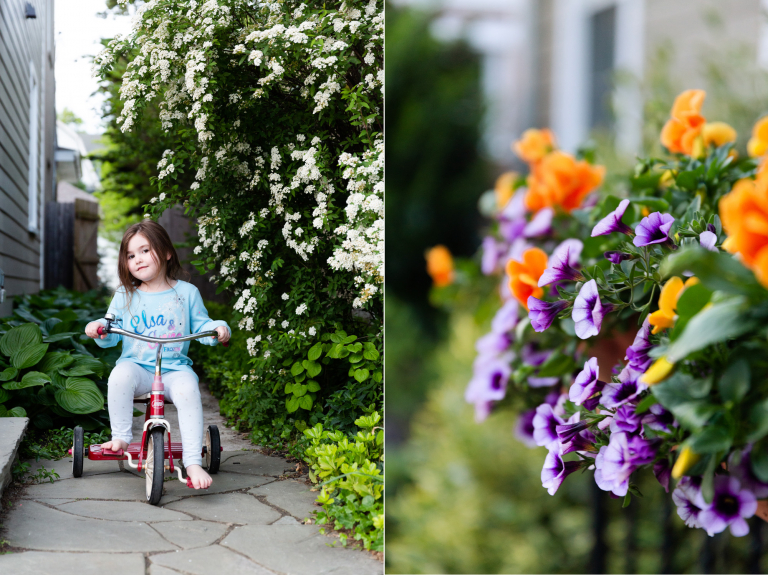 131 of 365–May 12, 2021–I wish you could smell these lilacs through the computer, because they are heaven. I can smell them floating on the breeze on the opposite side of my house and I wish they bloomed all year long.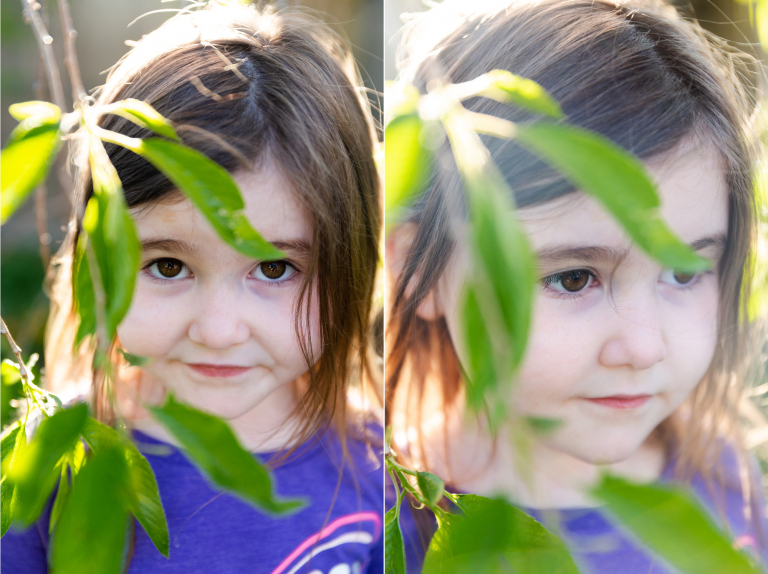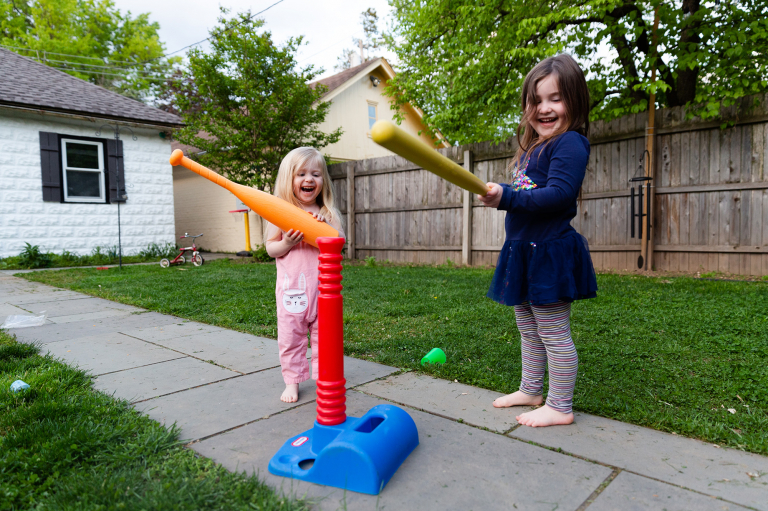 132 of 365–May 13, 2021–I may be the least athletic person you have ever met. Jason is not much better. So there is a very logical explanation for why Louisa does not know the proper way to hold a bat. But at least they're having fun!