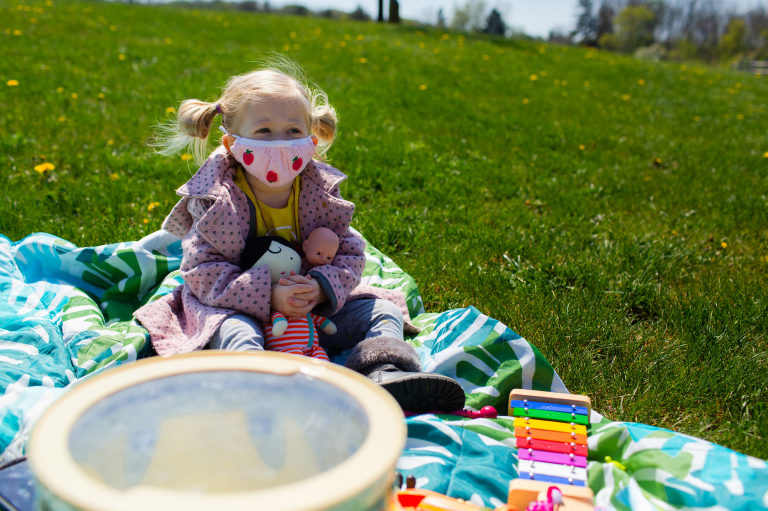 April 23, 2021 – 113 of 365 – Friday mornings are for music class in the park with this little sweet pea. We've been going to weekly classes (although they have rotated from in a school, to on zoom, and now to a park) since Julia was a baby, and I realized recently that with my last baby starting school five mornings a week in the fall, this little tradition is about to come to an end. My kids have always loved it and I'm starting to feel a little melancholy in anticipation. If you are looking for a great kids music class, First notes is so, so good.
Me: Julia, I see that someone has drawn on the windowsill here. I also see that "Flo" is written next to it.
Julia: Yes, Flo did it.
Me: And she signed her name?
Julia: Yes. [Definitive answer, but starting to look a little worried]
Me: You know…it doesn't look much like Flo's handwriting. Do you know whose handwriting it looks like?
Julia: …
Me: Yours, Julia. It looks like your handwriting.
Julia: [with a guilty but shameless smile] Okay, I did it.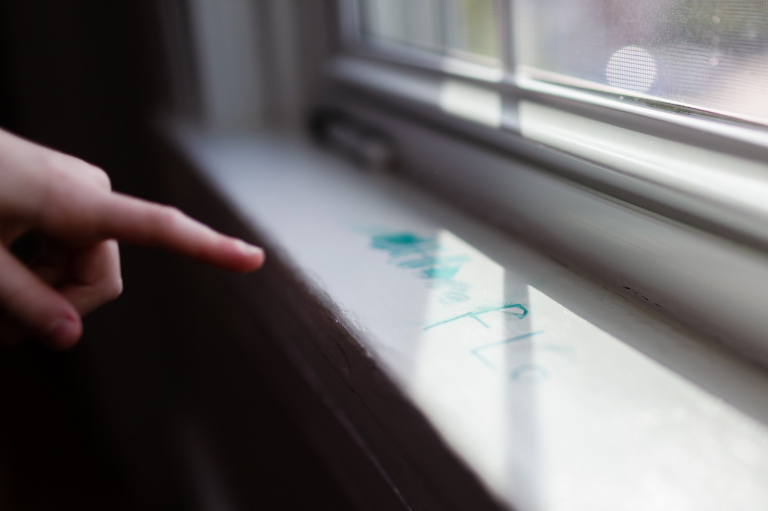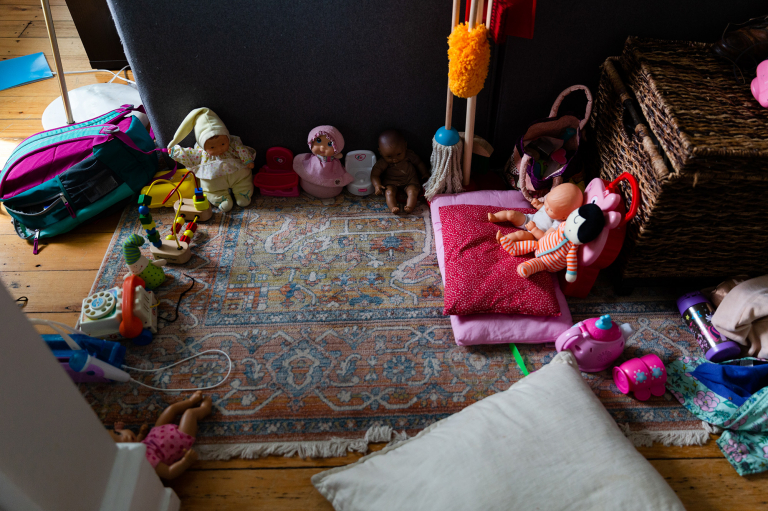 April 24, 2021 – 114 of 365 – They make the most adorable messes.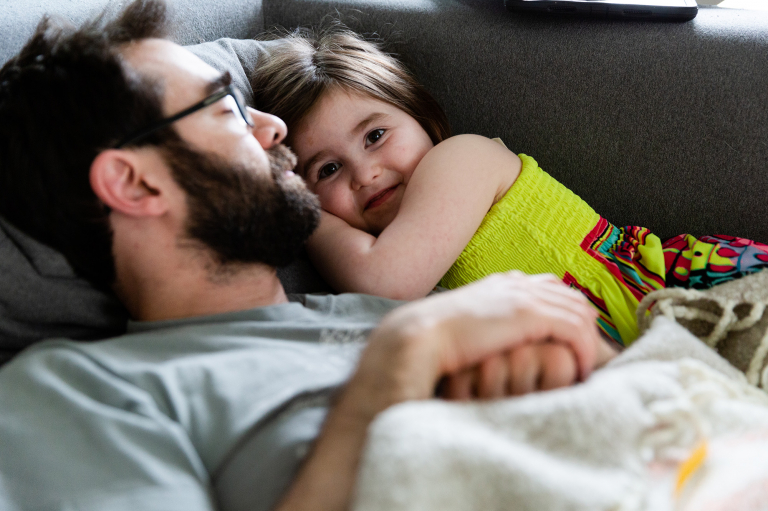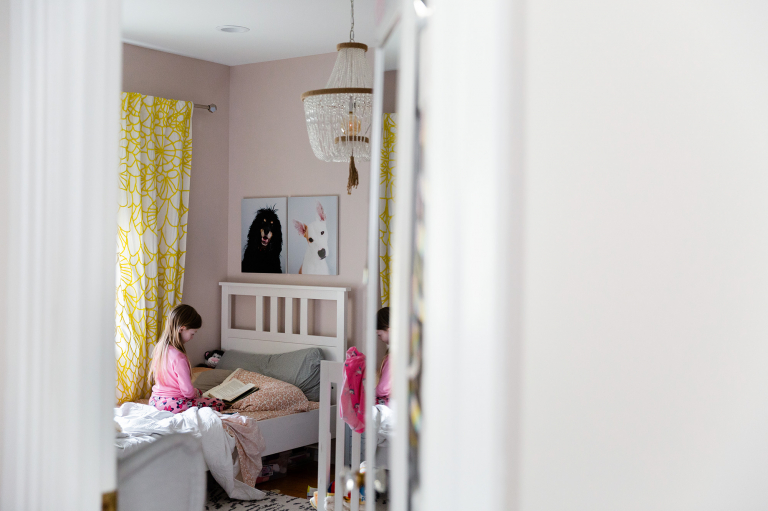 April 25, 2021 – 115 of 365 – My sudden book worm. This is how we find her morning, noon and night.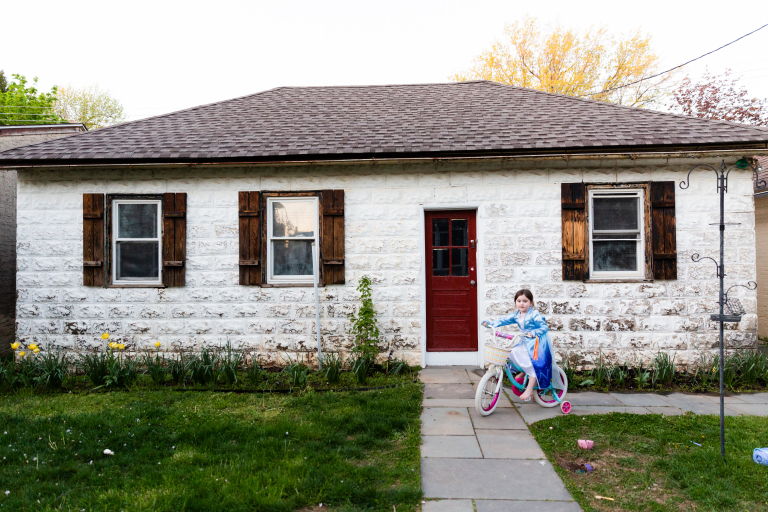 April 26, 2021 – 116 of 365 – Our garage has looked like this since we moved into this house five years ago – Peeling paint, deteriorating wood, all the good stuff. Over those years I have mostly been pregnant or caring for a small baby or a toddler who hates sleep. Last year in a bold move, I painted that door red and then I gave up. This year, this day, I decided to make it a priority. This is the before.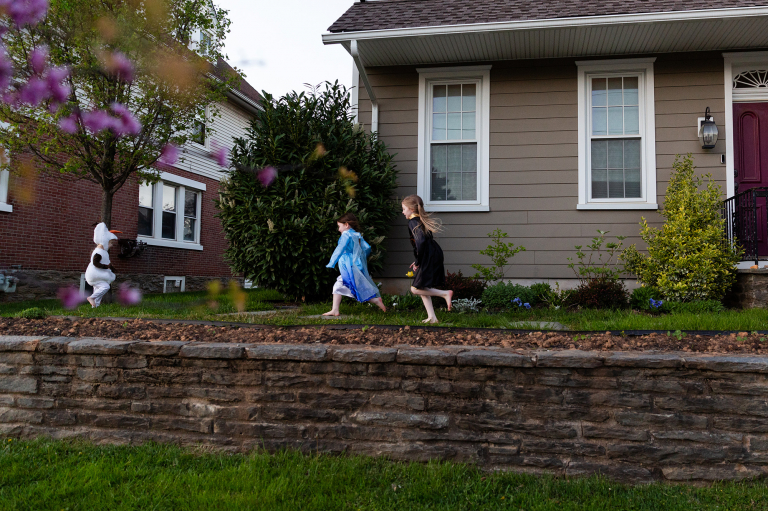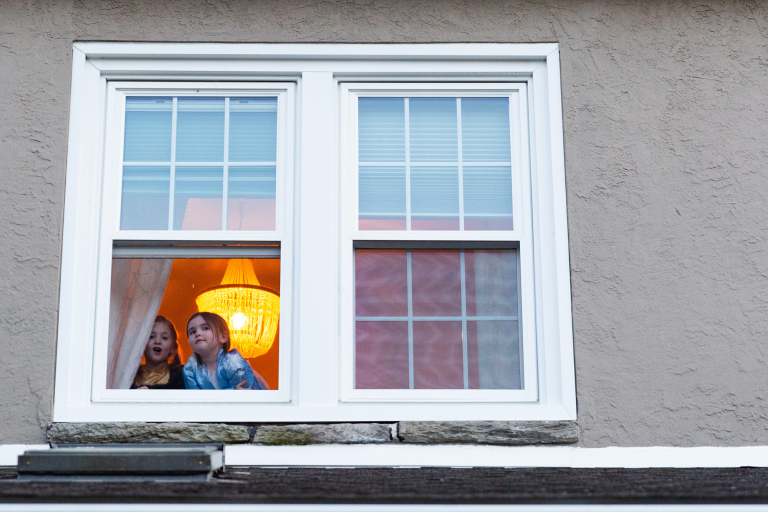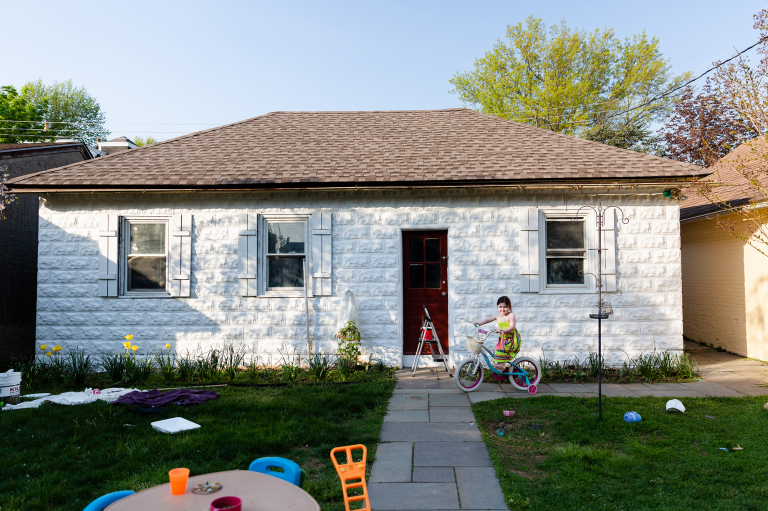 April 27, 2021 – 117 of 365 – Primer, check.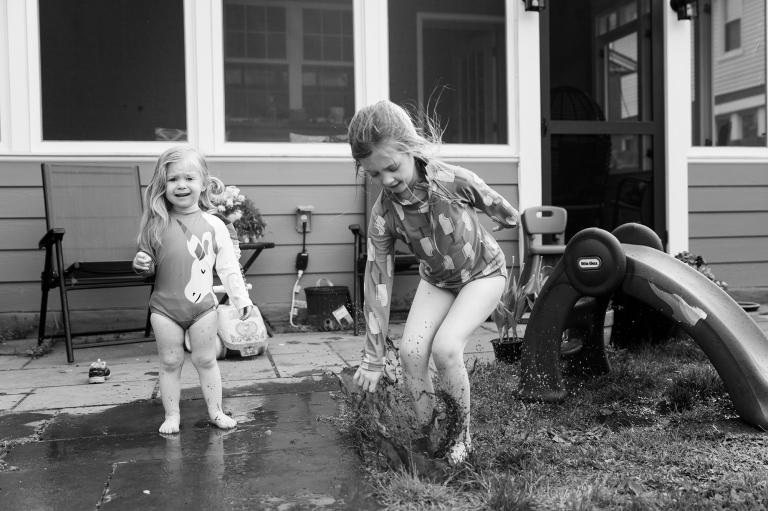 April 28, 2021 – 118 of 365 – Some of my children are more inclined to splash in muddy puddles than others.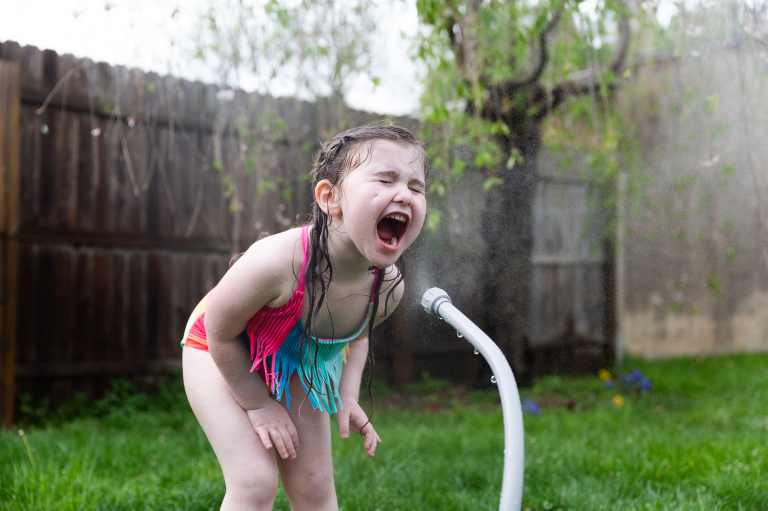 Her cheek dimples are everything.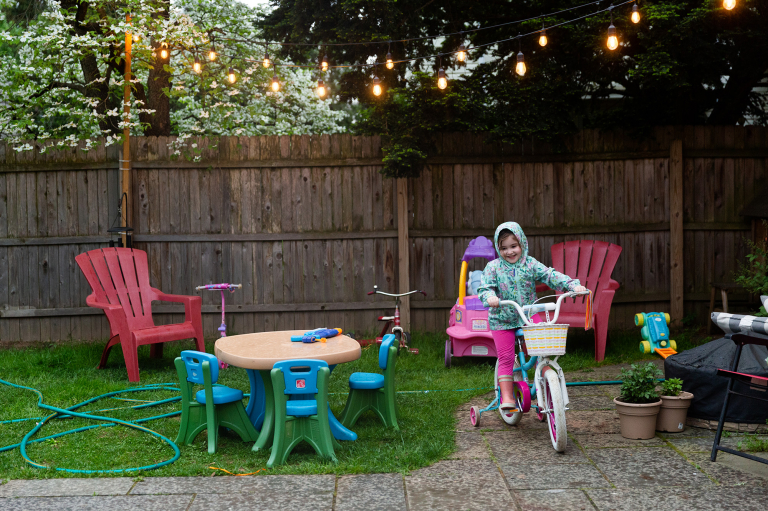 April 29, 2021 – 119 of 365 – Julia is a rain or shine bike riding aficionado recently.