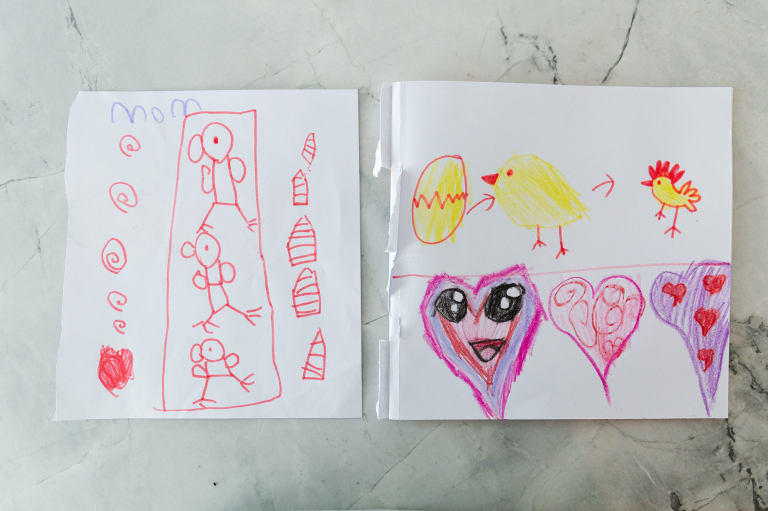 April 16, 2021 – 106 of 365 – I confess that I did not take a photo on this day, but I did come home from shopping to find Julia sketching the picture on the left. She said it was a depiction of how a chicken is born. I don't quite see her vision, and neither did Florence, so she drew the picture on the right to provide more clarity on the order of events. And Julia writes "MOM" on all of her artwork, which is the very best.
April 17, 2021 – 107 of 365 – In more Julia art, she made this card game. I'm not sure how you play, and I think the irregular card sizes may be a problem, but I love her creativity so, so much.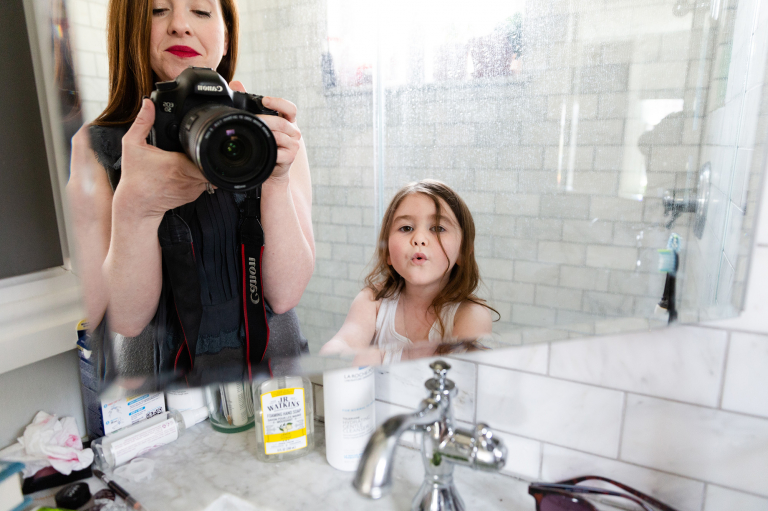 April 18, 2021 – 108 of 365 – I don't wear makeup so much anymore, but whenever  I do, Julia always seems to realize and shows up to get in on the fun. When I was about her age, I remember sitting at my grandmother's kitchen table with her putting makeup on me. I have especially fond memories of a particular frosted pink cream blush that I just loved. So, I don't mind indulging Julia. Her particular favorite is my red lipstick, but so far we've stuck to the pink tones for her. I think she's wearing me down though.
Date night portrait of me and Jason taken by Miss Florence.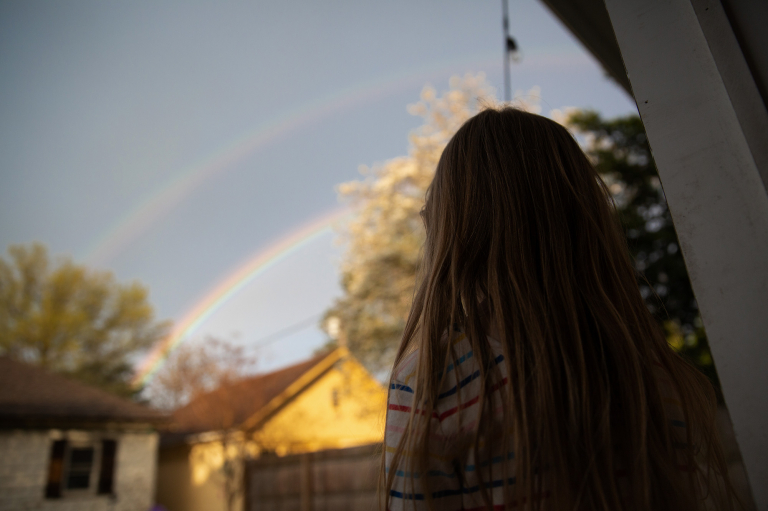 April 19, 2021 – 109 of 365 – I had to interrupt the girls' spa day to call them outside to see the double rainbow. You can't see Florence's face in this photo (such a serene shot, right?), but just know that it is covered in a mask of wet toilet paper like Michael Myers straight out of Halloween.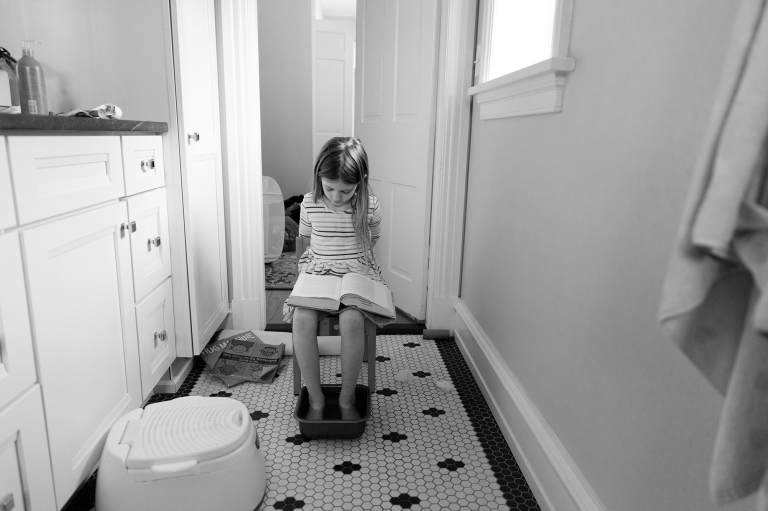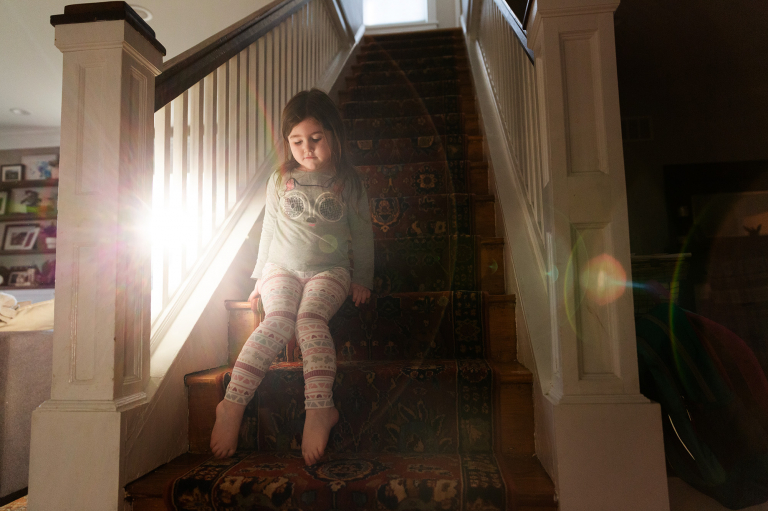 Julia can bumpity bump faster than anyone I've ever seen. "Fastest bumpity bumper in the west" is the title she has earned in our home.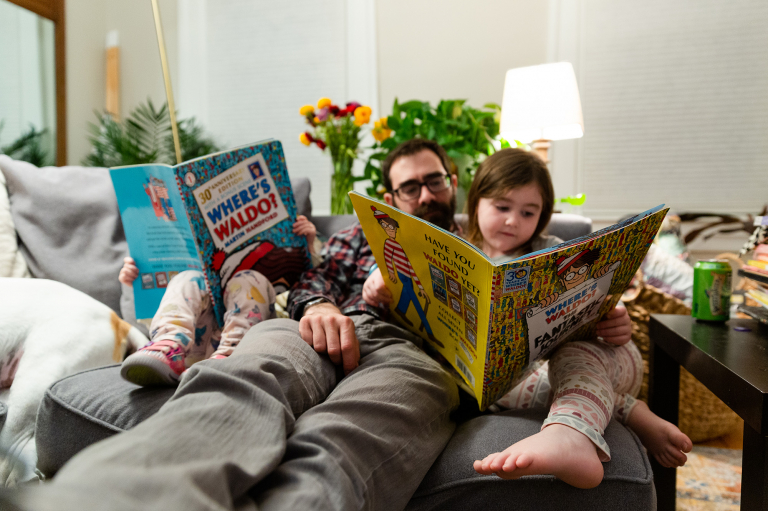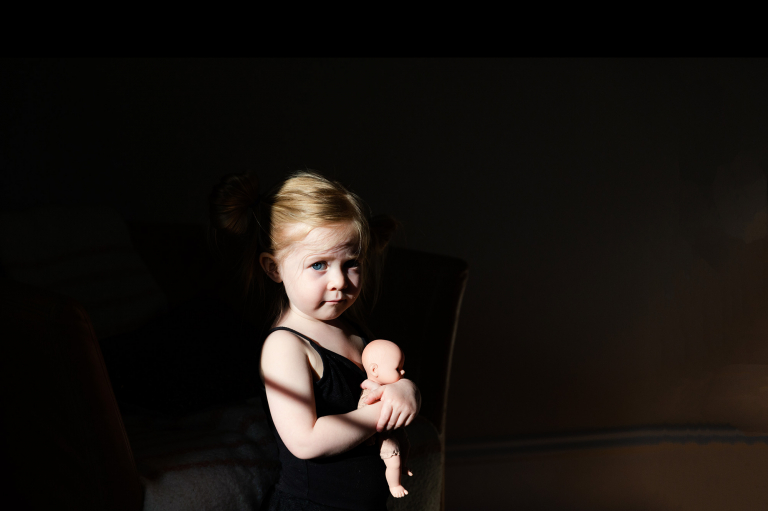 APril 20, 2021 – 110 of 365 – This kid works those eyes for maximum impact like nobody's business. Let me tell you.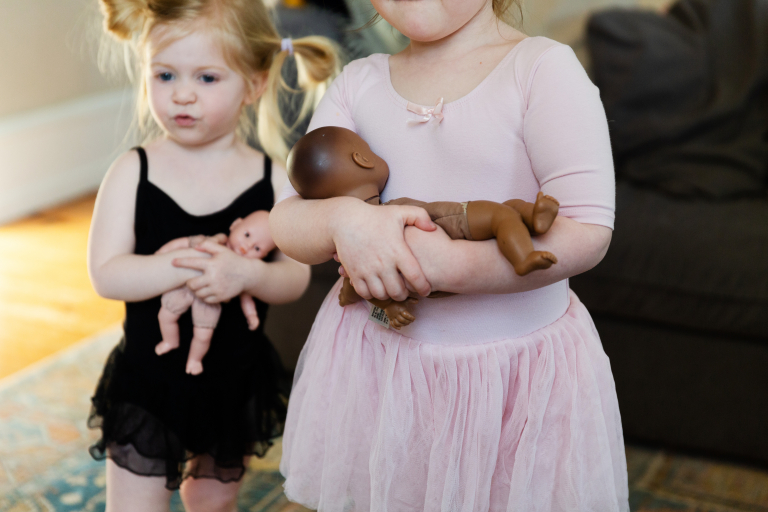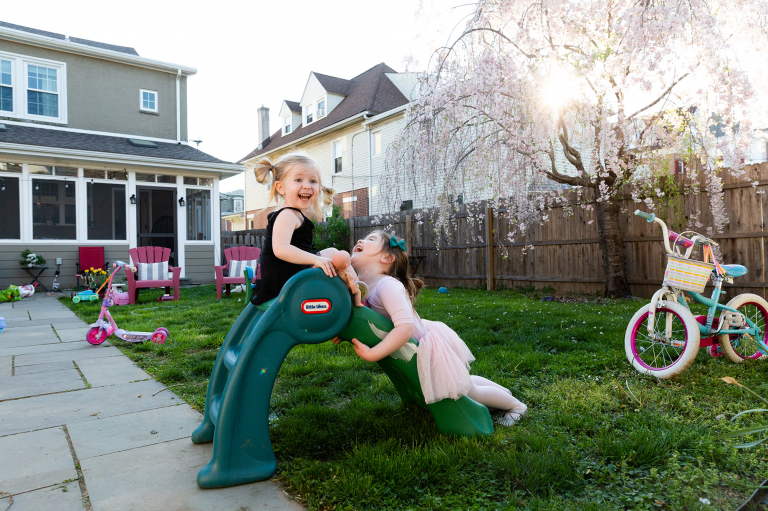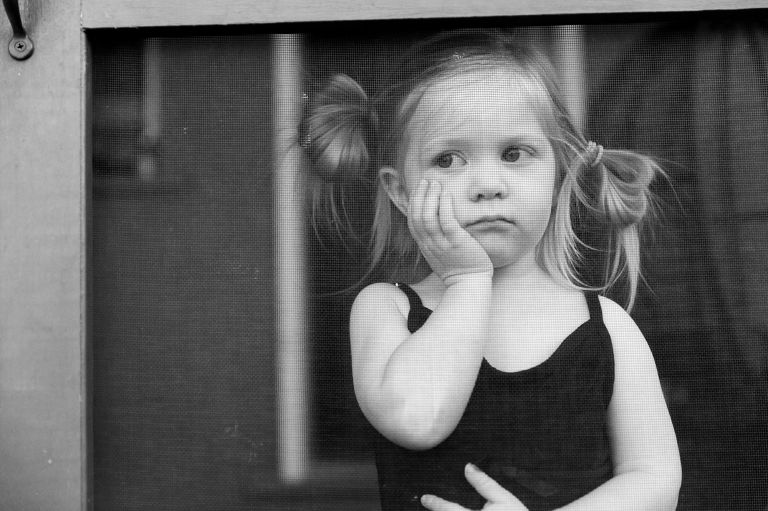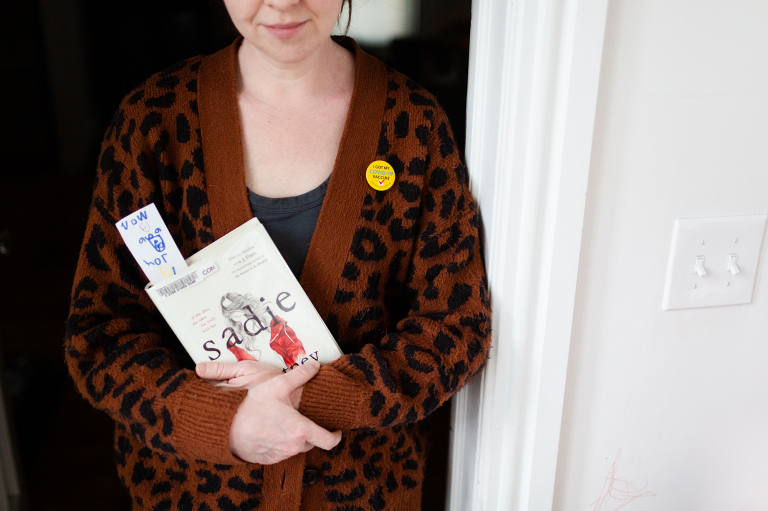 April 21, 2021 – 111 of 365 – Fully vaccinated and feeling free. Also of note, where Louisa colored on my wall. My bookmark that Julia made for me. This photo that Florence took. The library book–because taking books out of the library is my newest obsession. I almost get as much of a happy rush from taking home a library book as I do from getting a new book at a book store. This one was a good quick read from the YA section.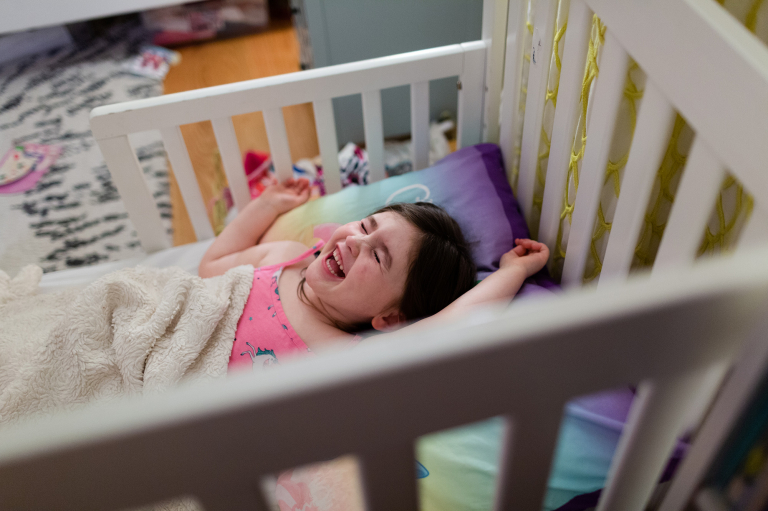 April 22, 2021 – 112 of 365 – Julia is happy most of the time. But when she's mad, she's really, really mad. If she is really, really mad, and you tell a joke that hits just right, this is the face you get–where really, really mad meets uncontrollable laughter.