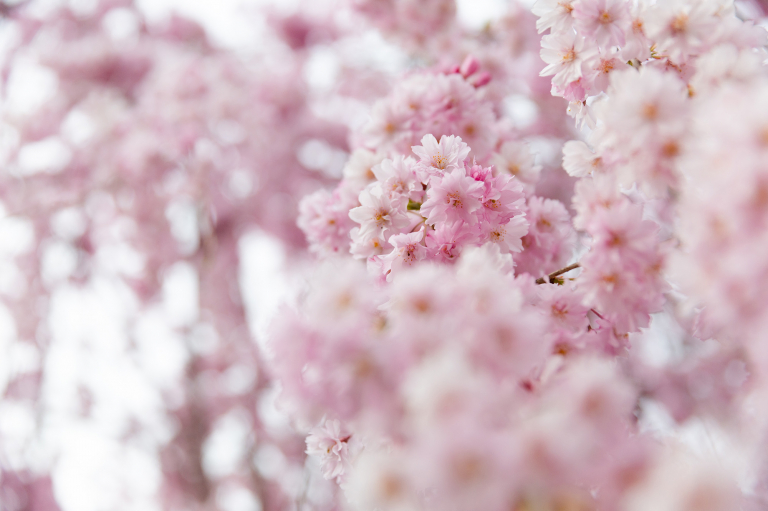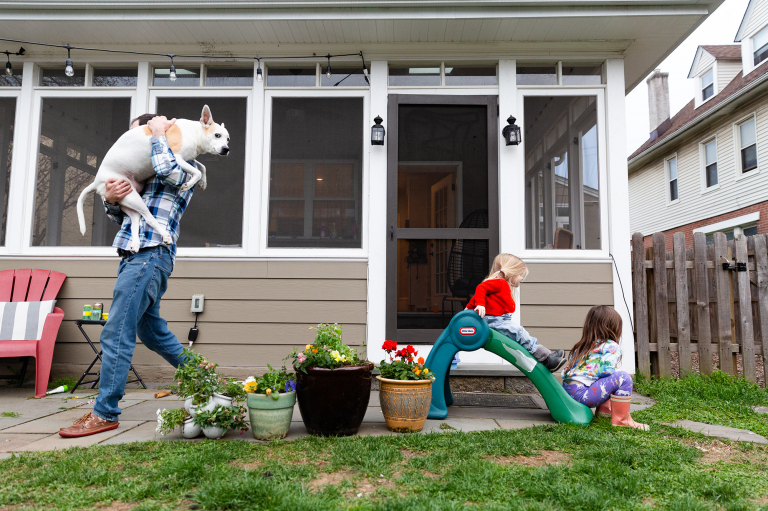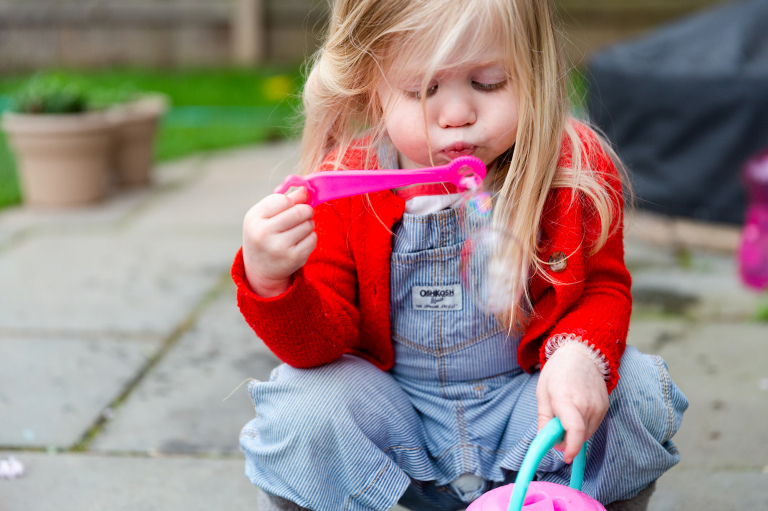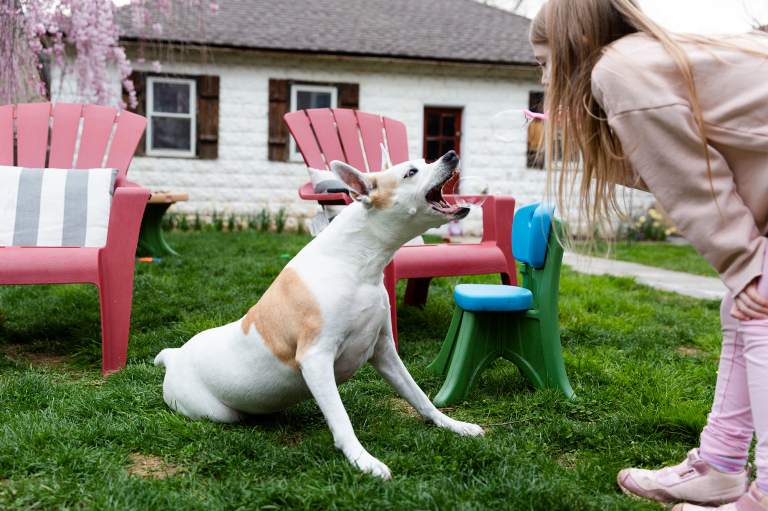 April 9, 2021 – 99 of 365 – Vi may not be able to get around much anymore, but the kids are happy to blow her bubbles in her face for her to attack. This remains a favorite activity of hers.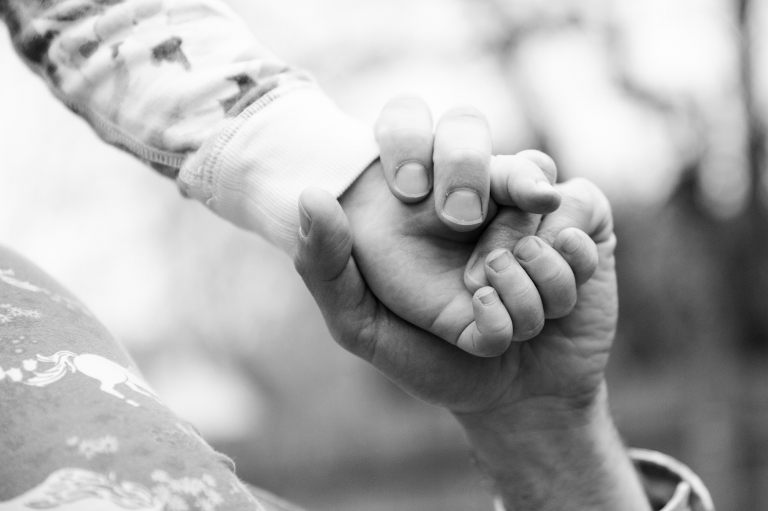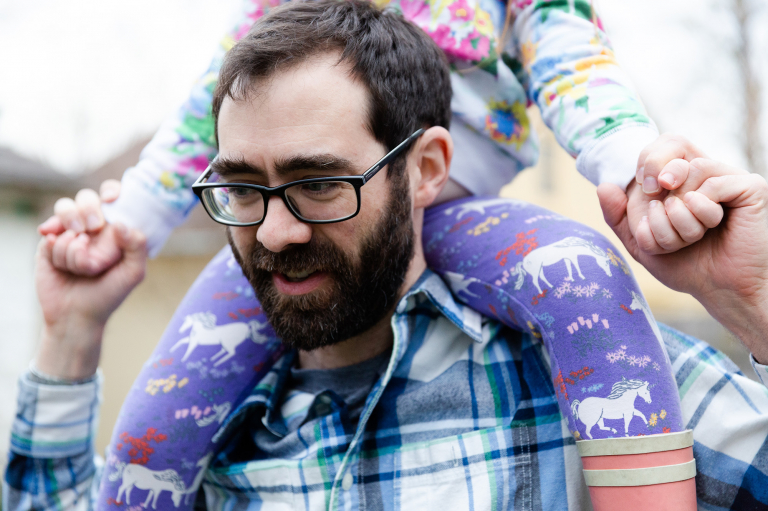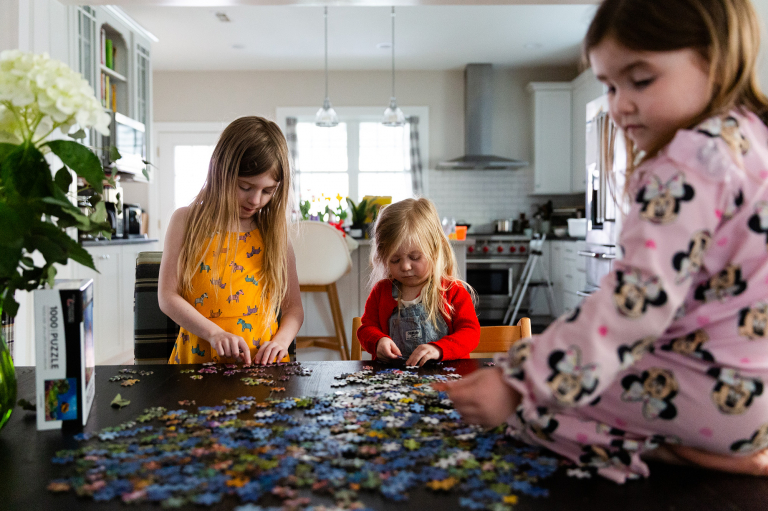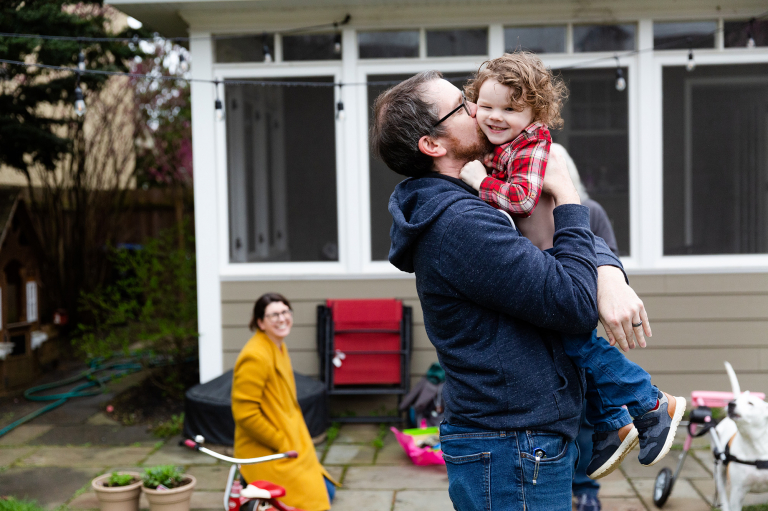 April 10, 2021 – 100 of 365 – Now that the weather is warming up and we're almost all vaccinated (!!!) that means more outdoor (and soon indoor!) visits from the cutest little nephew, who my kids all call baby Shane even though he is quite a bit bigger than Louisa, and getting close to being as tall as Julia.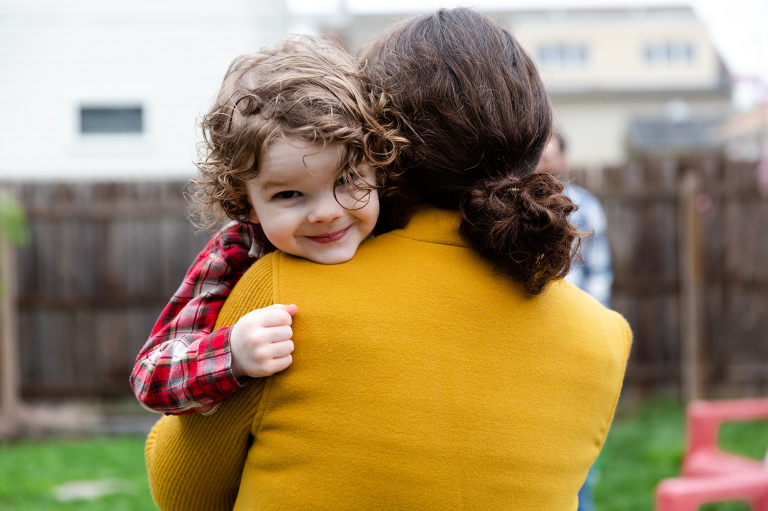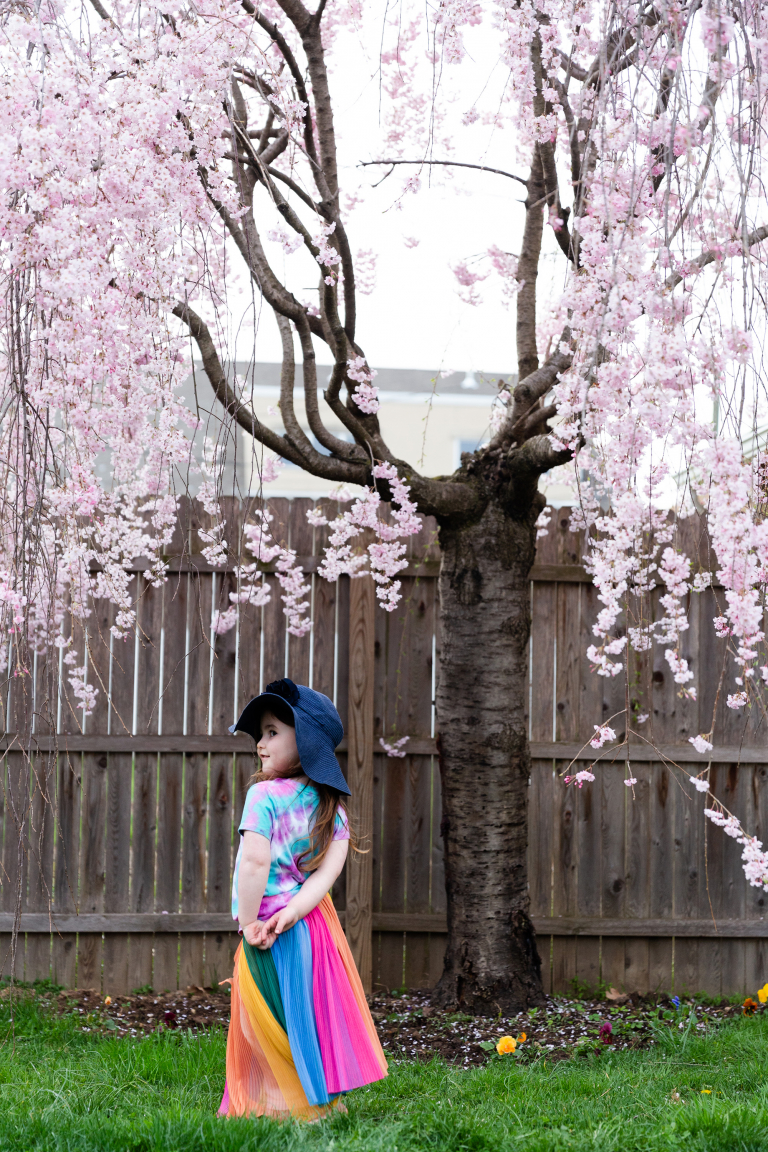 Me: Florence, will you pose for a photo under the tree with your sisters?
Florence: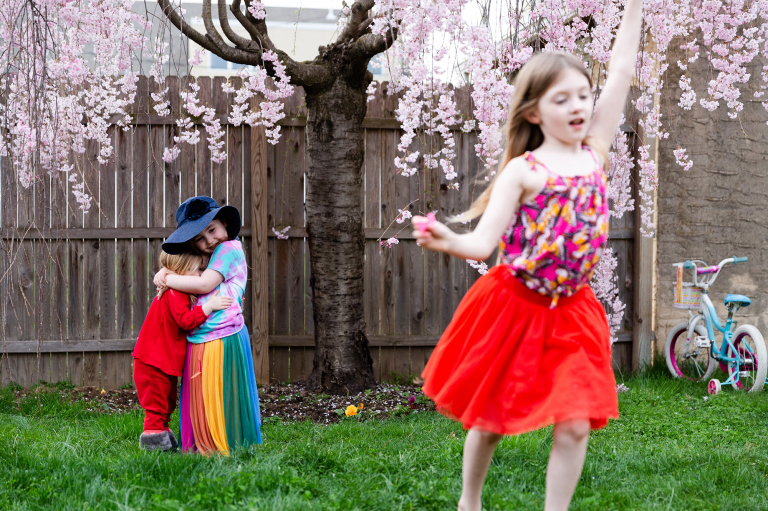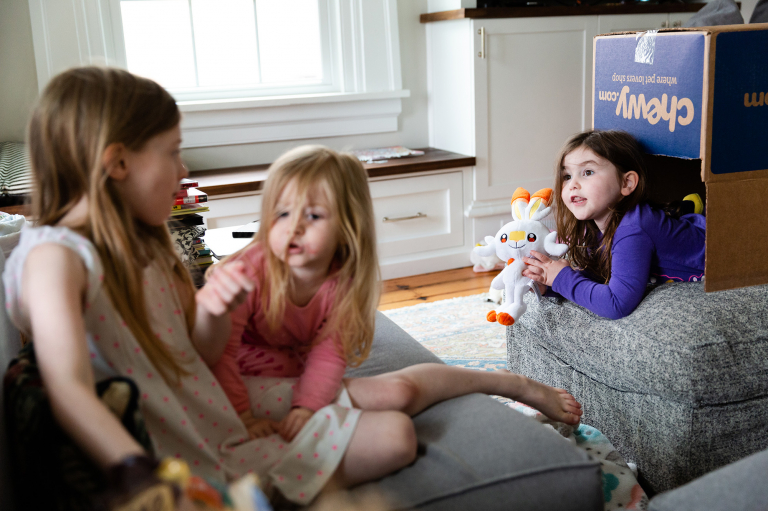 April 11, 2021 – 101 of 365 – If anyone is interested in a television program delivered from a cardboard box that details the evolution of various Pokemon characters, do I have a show for you!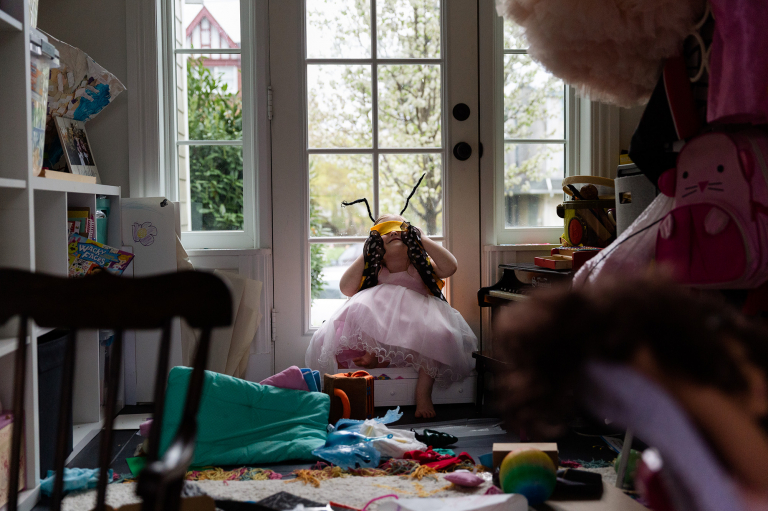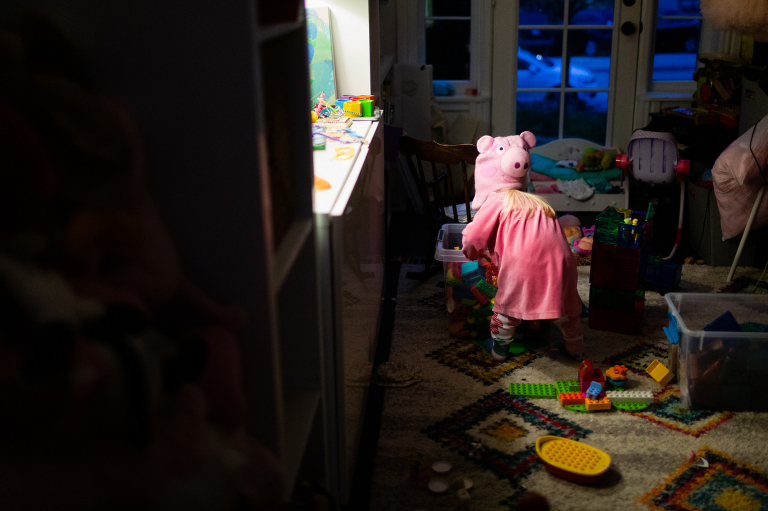 April 12, 2021 – 102 of 365 – It is not every day you find Peppa Pig routing through the box of legos in your playroom.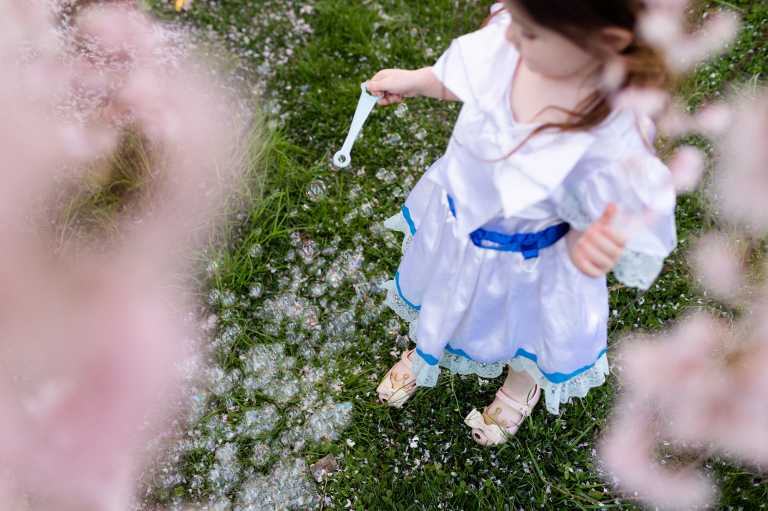 April 13, 2021 – 103 of 365 – Bubbles and flower petals might be my favorite combination.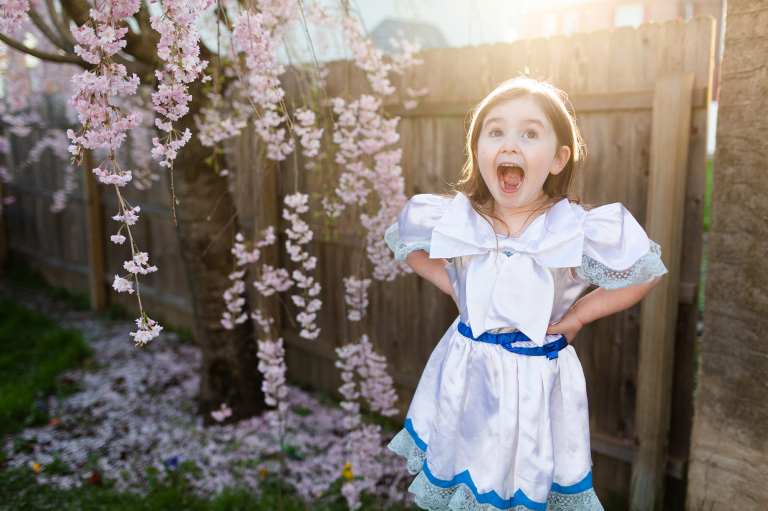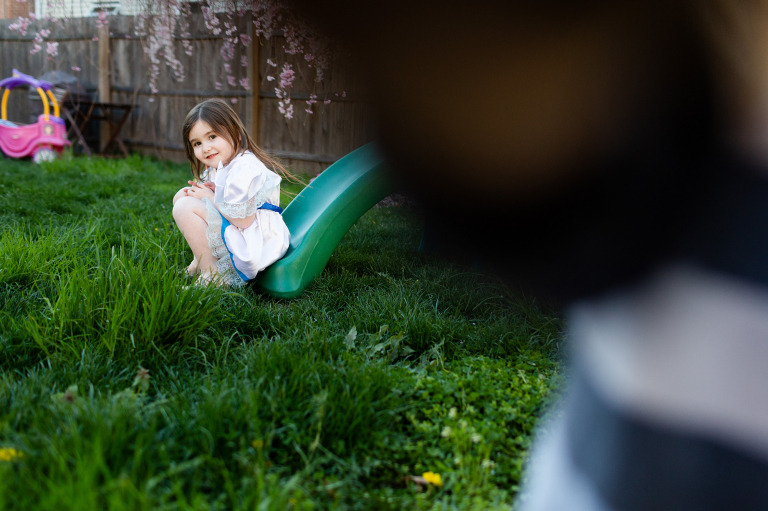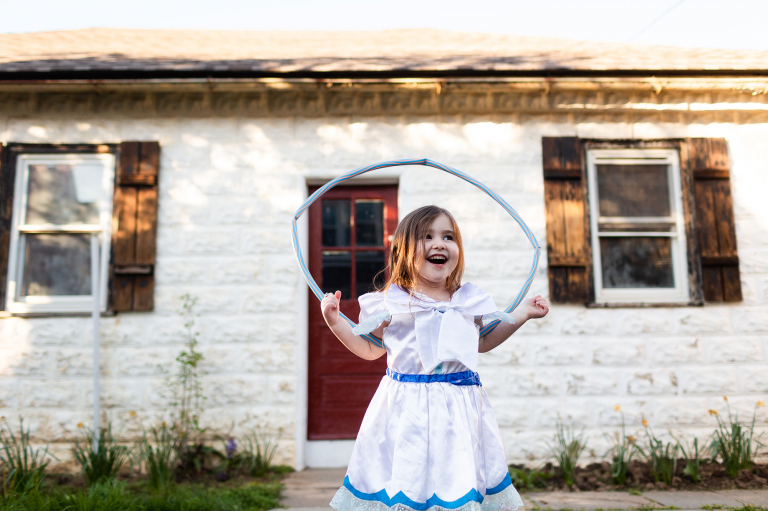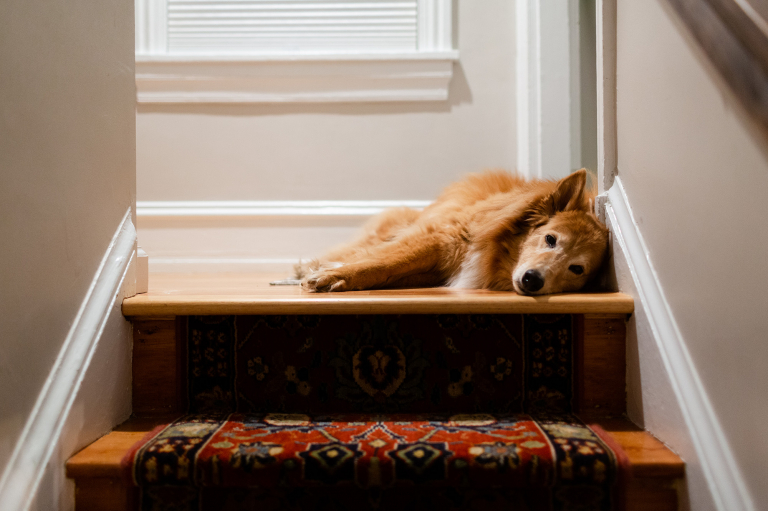 April 14, 2021 – 104 of 365 – I like to call Trevor my dire wolf–always standing guard. When the kids come into our room in the middle of the night, he gets up and attempts to keep them out of our bed and herd them back to the door (a noble effort). We tell the kids it's because the knows they are bad sheep who got out of their pen.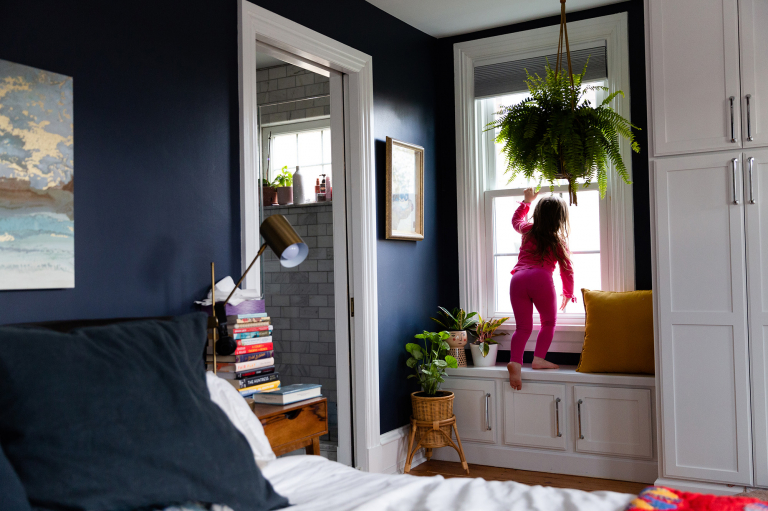 April 15, 2021 – 105 of 365 – Previous to this day, the window bench area in my room was the home of a pile of random items and a drying rack for our towels, so I gave it a little upgrade. Julia's reaction was to tell me that I'm wasting all of our money on plants. Florence told me that our room was perfect now and all we needed to complete it was some kind of curtains. Only one of these children is speaking my language.