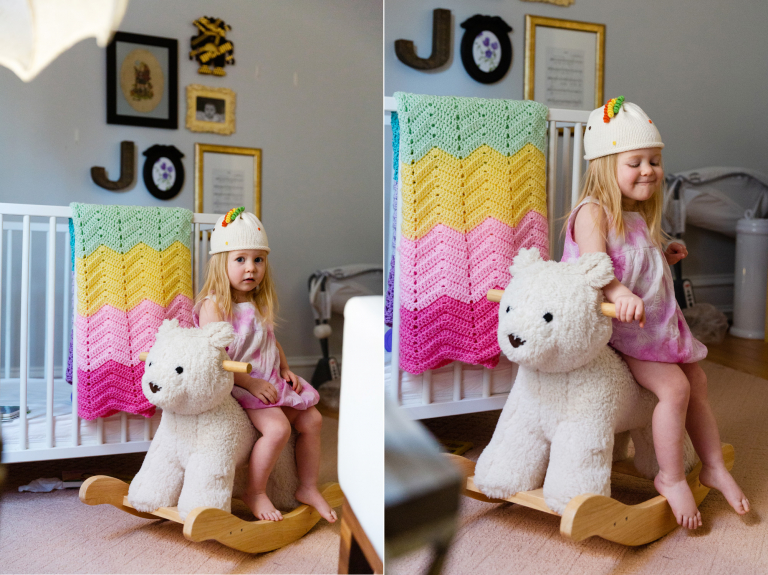 February 5, 2021 – 36 of 365 – I distinctly remember when Florence was Louisa's age. I had a very specific idea of what her style should be and I loved dressing her up in little outfits of my choosing. That was fun. I liked that. That is not what is happening in these photos of Louisa or basically ever with any of my children anymore. I don't know. It's certainly different, but I kinda like it too.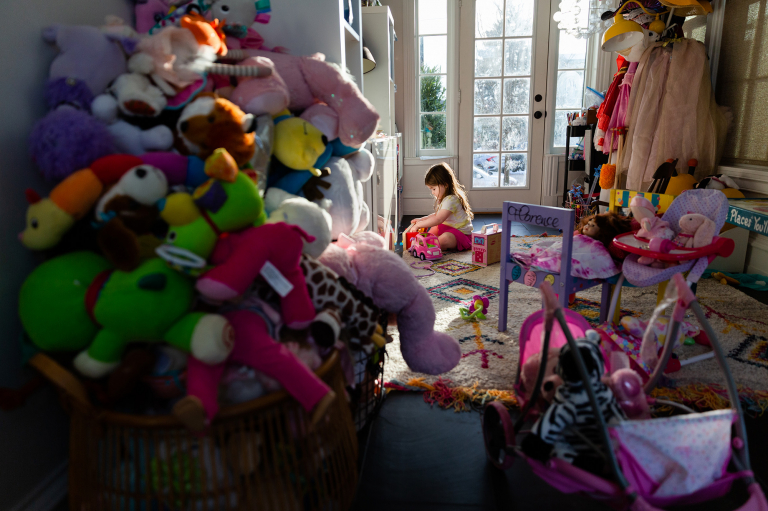 February 6, 2021 – 37 of 365 – Does everyone with three children have this many stuffed animals? I feel like we need a bigger house to accommodate the huge quantity we have acquired. And once one makes its way into this house, God knows it's never leaving because how am I supposed to put something in the trash when it's looking at me with its face (not that my kids would allow this anyway).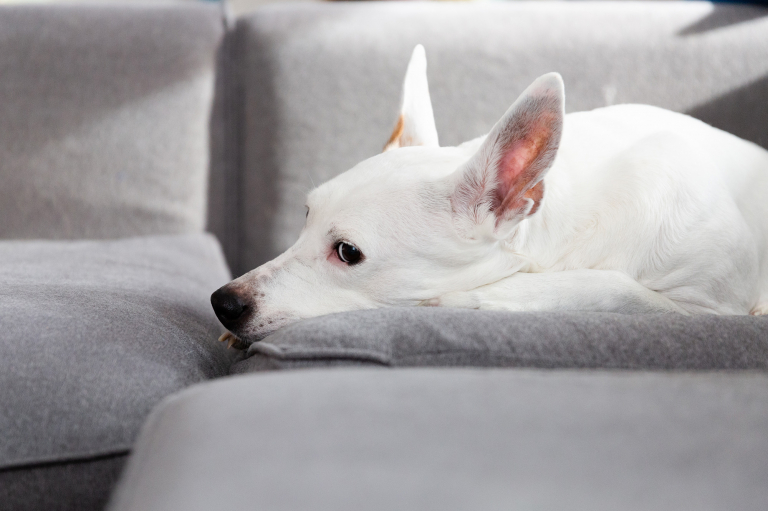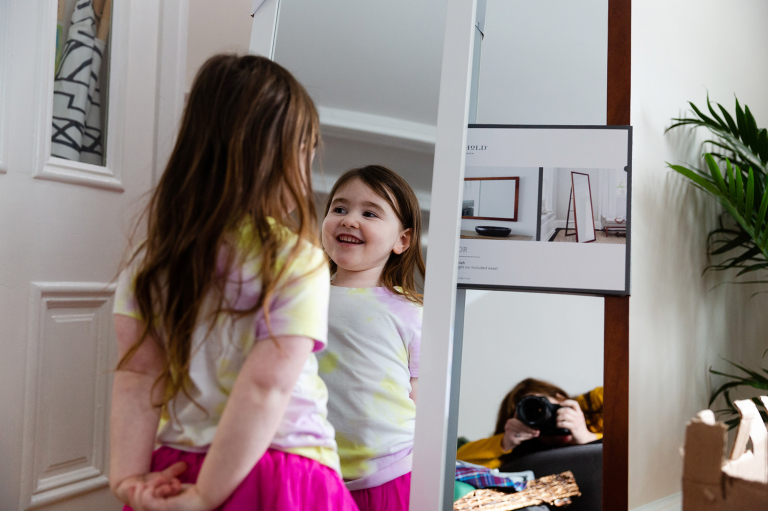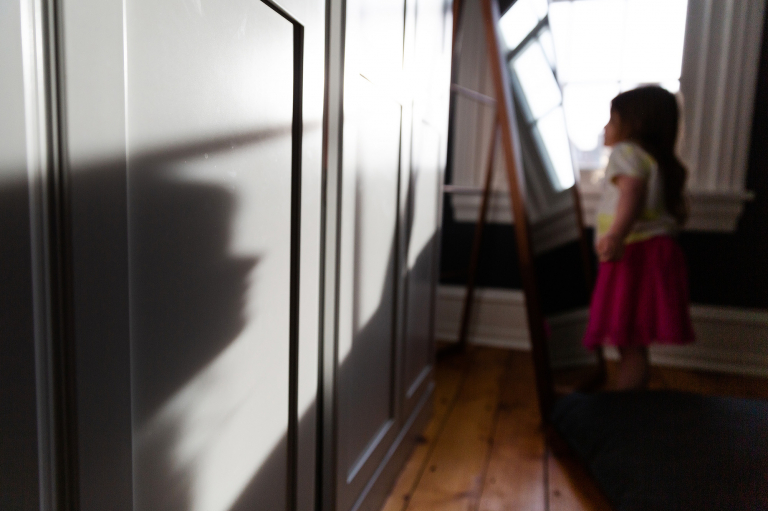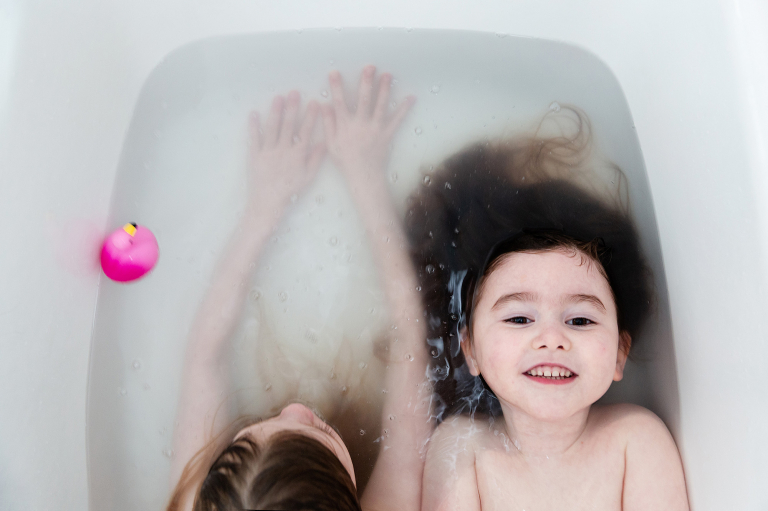 February 7, 2021 – 38 of 365 – I think the days of group baths are numbered. It's getting tight in there.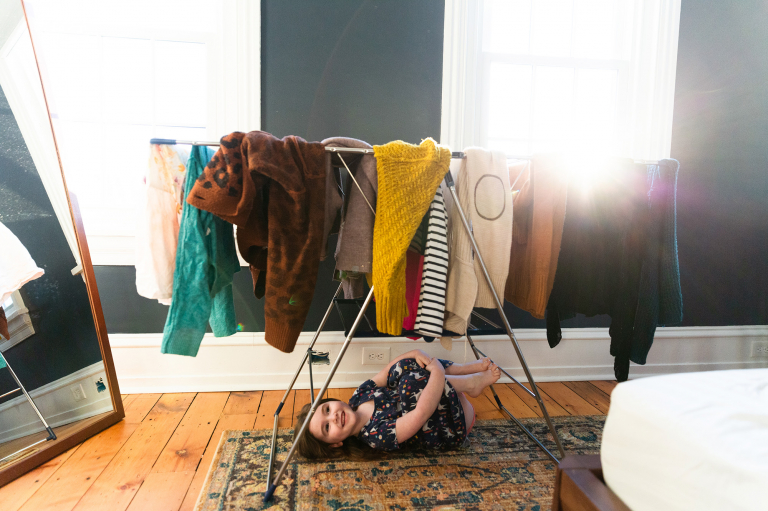 February 8, 2021 – 39 of 365 – My little mama's girl–helping me with laundry, giving me love letters every day and generally being my little shadow.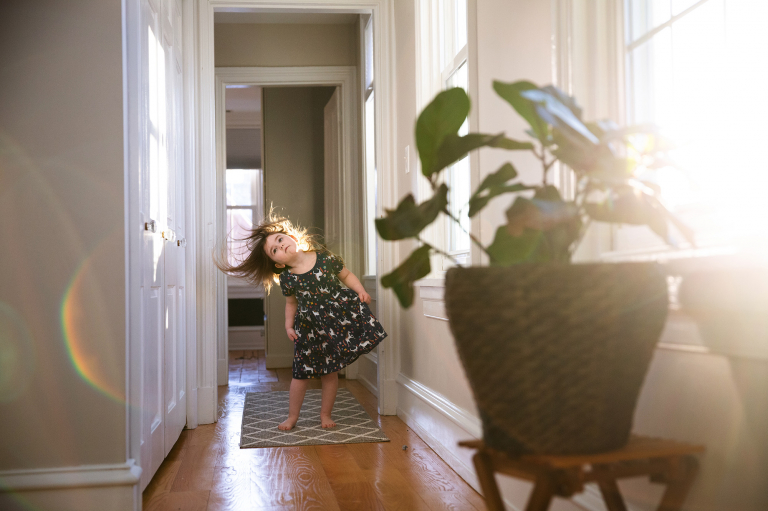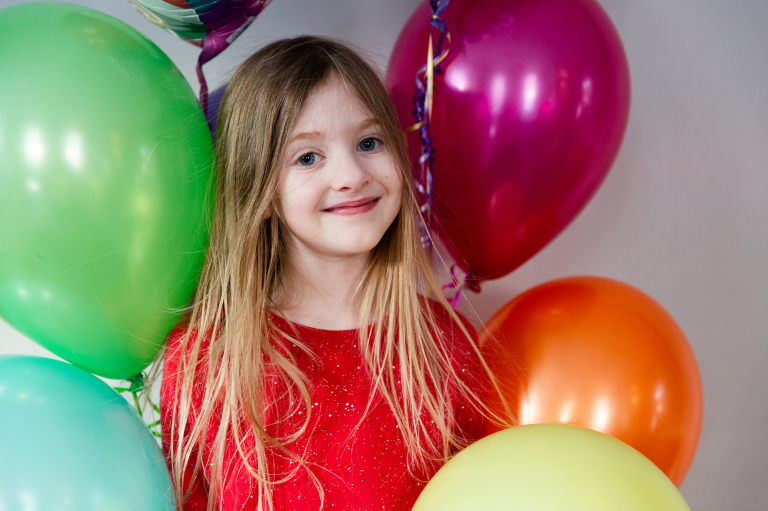 February 9, 2021 – 40 of 365 – Eight!!! Florence is eight!
When I was doing bedtime with her on her birthday, I was trying to encourage her to read a book series that she hasn't read, since she was re-reading The Boxcar Children for the second time. She turned to me and said, "You know how I am, Mom. I really like these right now and when I am really liking reading something, I'm not going to stop." And yes, I do know how she is. Although, that mindset does not just apply to books. It is a perfect metaphor for how Florence takes on life in general. This child knows what she likes, what she doesn't like, what she wants to do, and what she does not want to do. I would be lying if I didn't admit that this sometimes makes her challenging to parent (because….she has opinions) but I know it's going to serve her so well in life.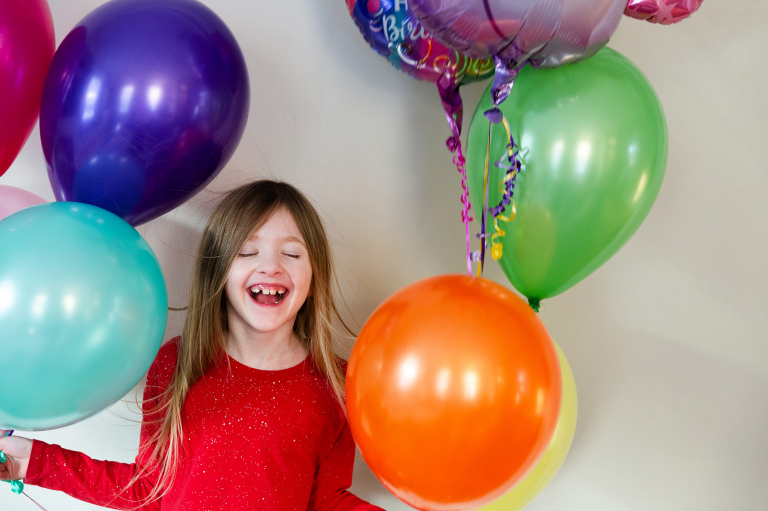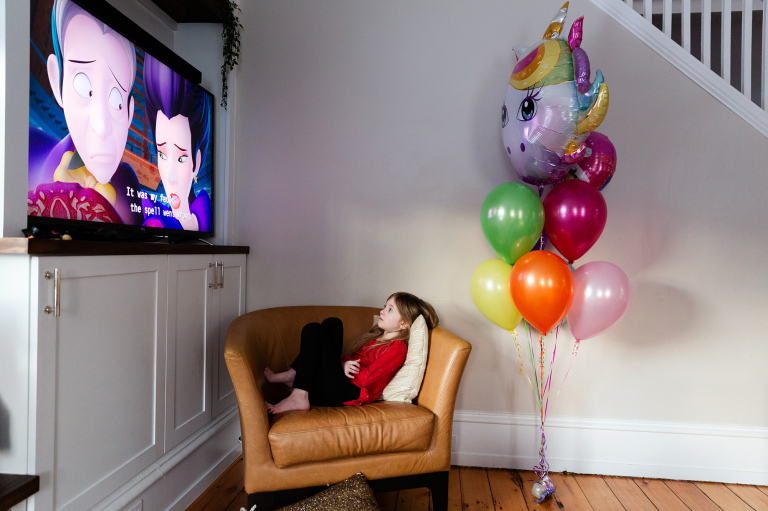 A little instagram vs. reality. To say Florence did not enjoy posing with her balloons is an understatement. She got through it though with promises of TV paused, just off to her right.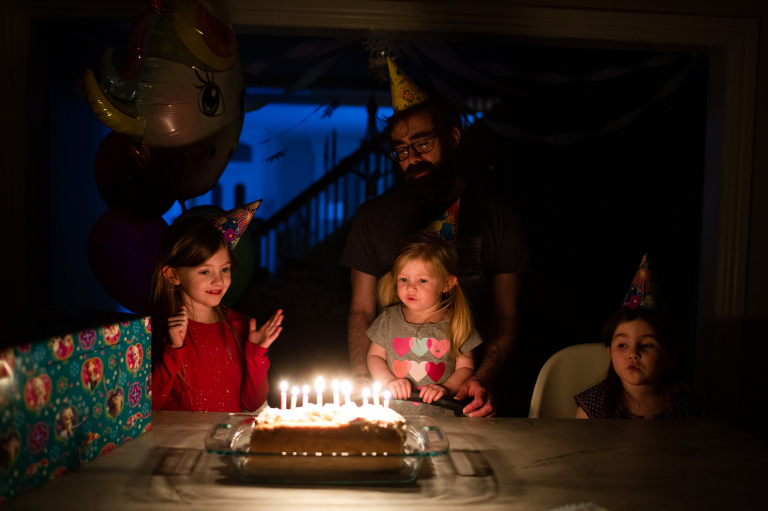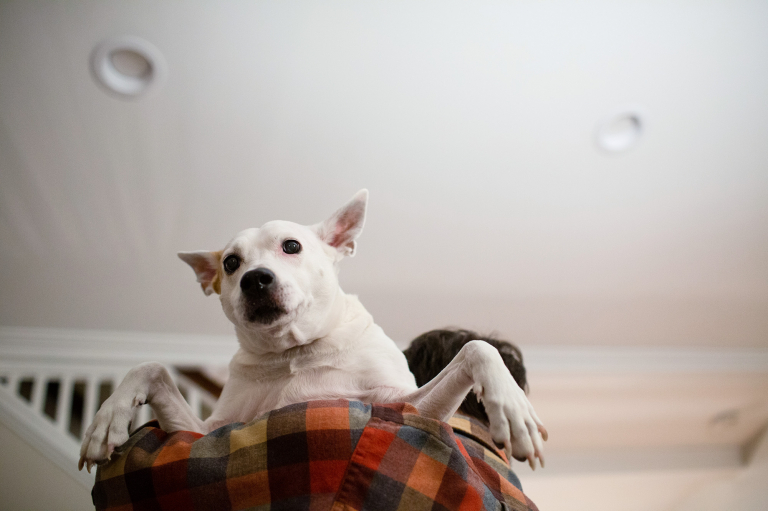 February 10, 2021 – 41 of 365 – Miss Vi has become such an old lady and her back legs no longer really work. That means Jason spends a lot of time carrying her up and down the steps. The thing is, Vi is a very anxious dog and being carried is not her favorite. So when Jason goes to pick her up, she makes it as hard as possible for him, flailing her legs, trying to get away, and just generally acting like a nut. As a bystander who is not the one carrying and/or being carried, I find their interactions very funny. Neither of them ever seem to be quite as amused.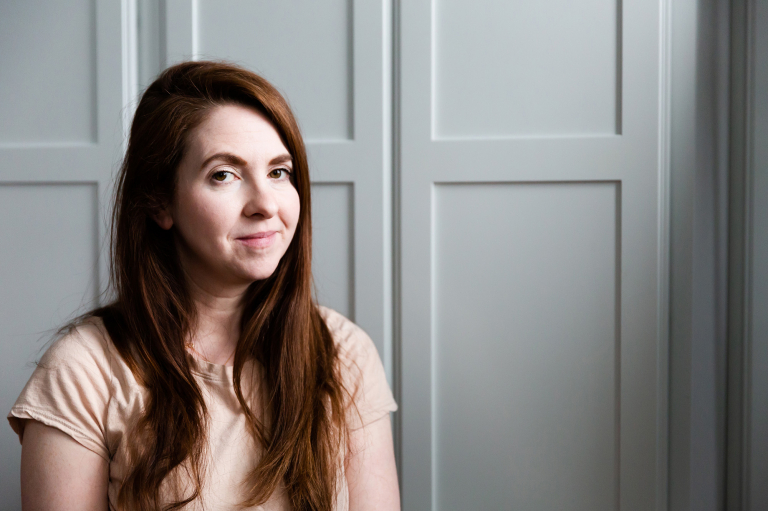 February 11, 2021 – 42 of 365 – Also known as the day I turned 40.