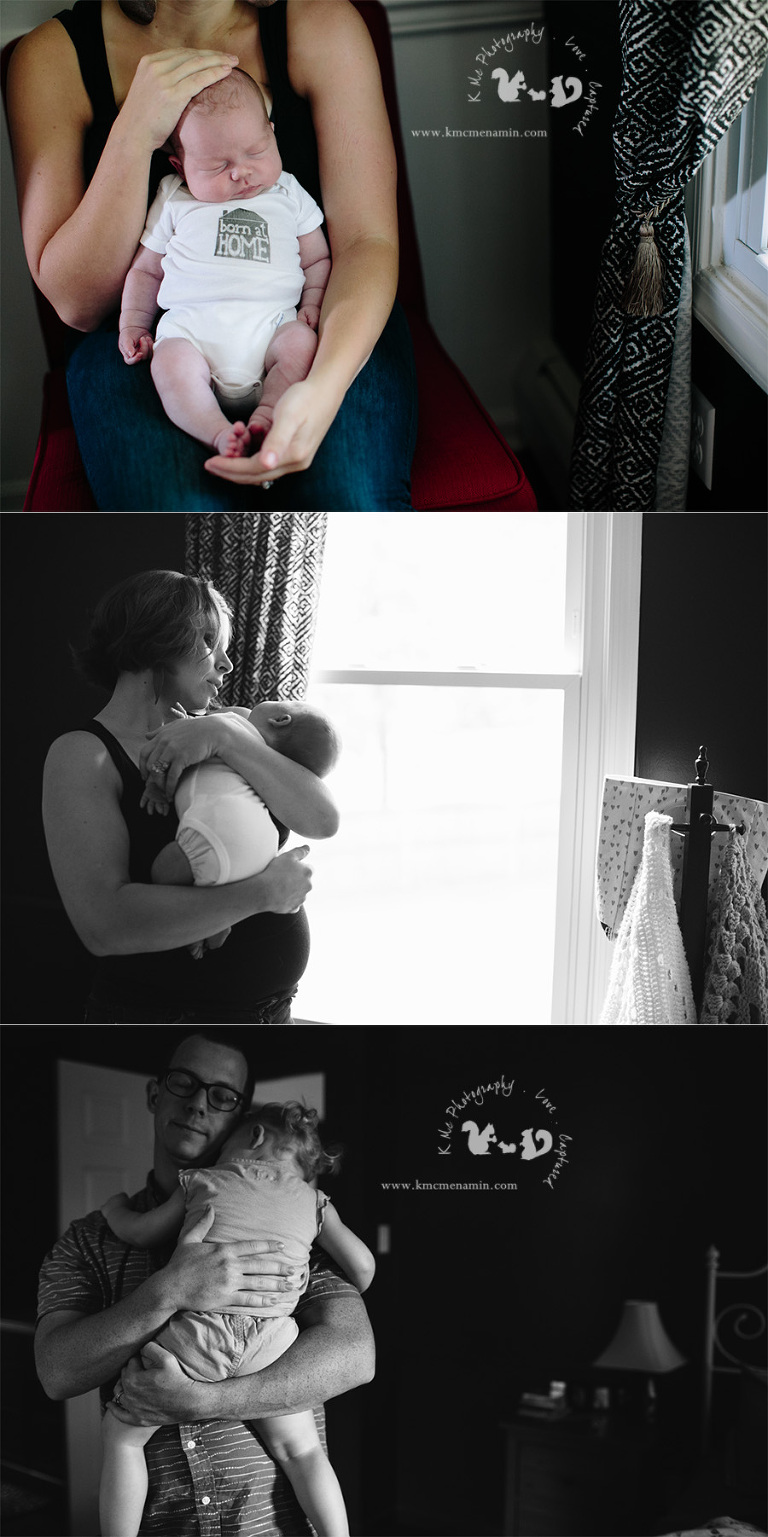 One of my favorite things about newborn sessions is that I always photograph families in their homes. So I am able to not only capture those sweet little newborn shots and the updated family photos, but also all of the in between moments. The photos that I like the best are always the ones that I didn't pose. I love the genuine moments that I get a chance to document, and this session was full of them. Toddler hair was put into adorable little pigtails, books were read, babies were rocked to sleep and dinosaurs were brought to life (with very effective sound effects from big sister, I might add).
This was my third session with this family, the first being when big sister was brand new. It is always such a pleasure to spend time with them, and to document their family as it grows and changes. Looking at these photos I am reminded of why I love my job, and my clients, so very much.
If you are expecting a new little one and are interested in a lifestyle newborn photography session, or are just excited to plan a documentary family session for your family, contact me today. Let's chat and plan something great!
And if you love this adorable little family and just can't get enough of them, I have good news! I also shot video at this session, so look for their family fusion film in an upcoming post, along with a super exciting announcement!