Have I mentioned that I love nothing more than a documentary family photo session? I think I have. I seriously think there is no better way to capture candid moments and kids' genuine personalities. Don't get me wrong, I love a good posed photo, but these are the sorts of photos that feel like true little treasures to me – day to day, mundane life, frozen in time. In ten years, when so much has changed, these photos will be like little windows into the past. How amazing is that?
I photographed this family of five on a rainy day in September. I arrived in the early morning hours, in time to photograph the kiddos getting out of bed. It felt warm and cozy in their house, eating breakfast, playing games, and cuddling under the covers. After everyone was dressed and fed, we ventured out into the rain to explore the woods surrounding their house and an awesome tree house! With our little Conshohocken backyard, I had major yard envy. It seemed like an incredible place to grow up. I'm so glad we braved the rain to capture a bit of that.
I have so many more wonderful sessions to share from a busy fall session, but this feels like a really good place to start.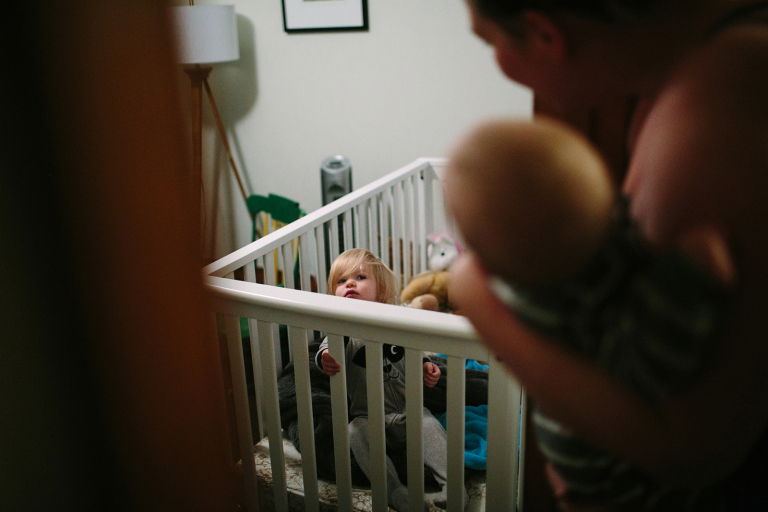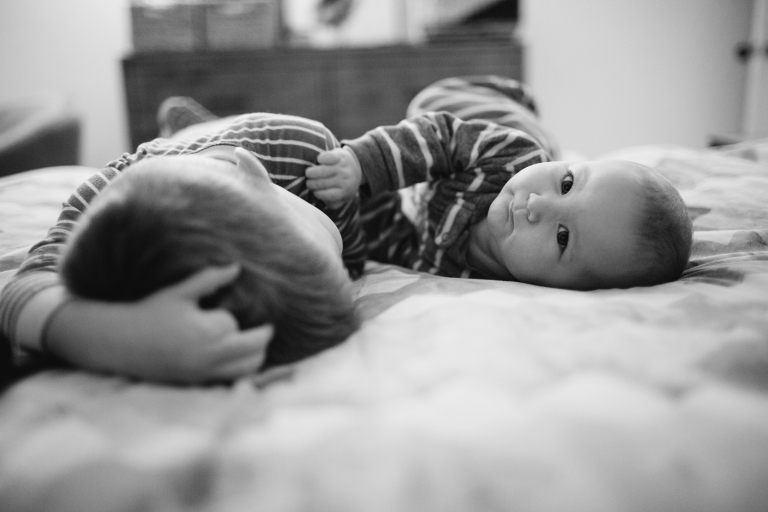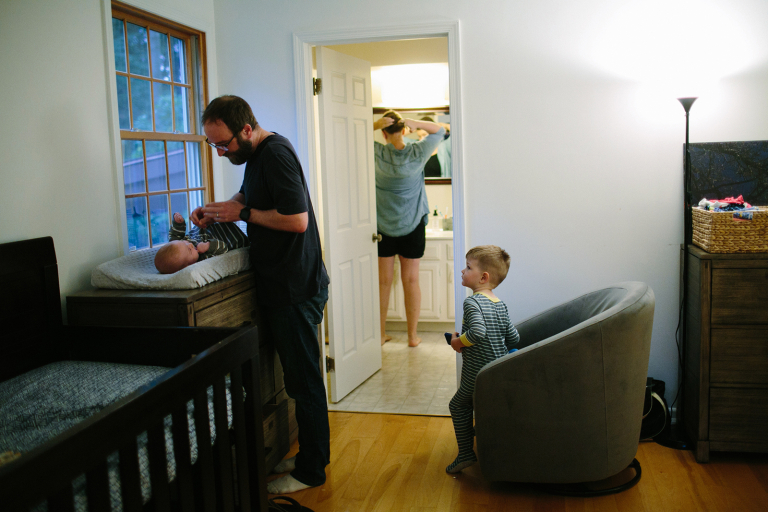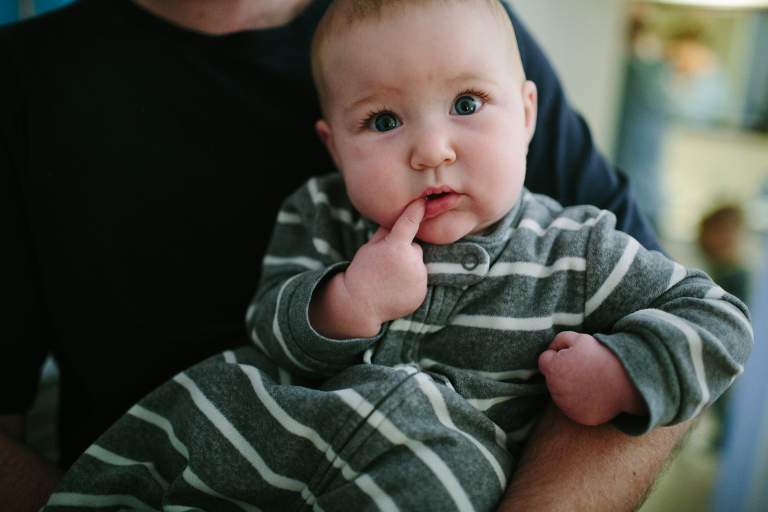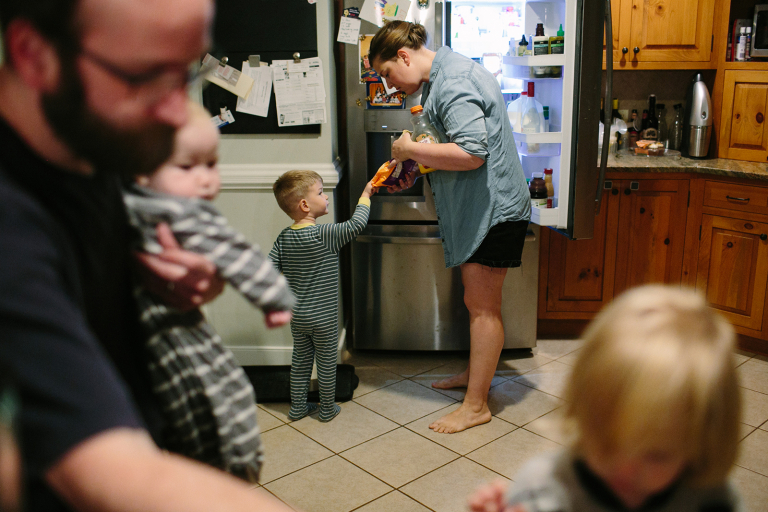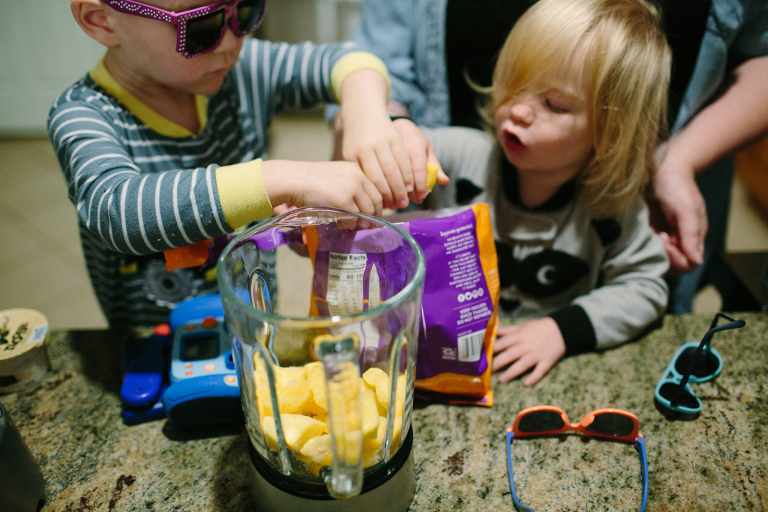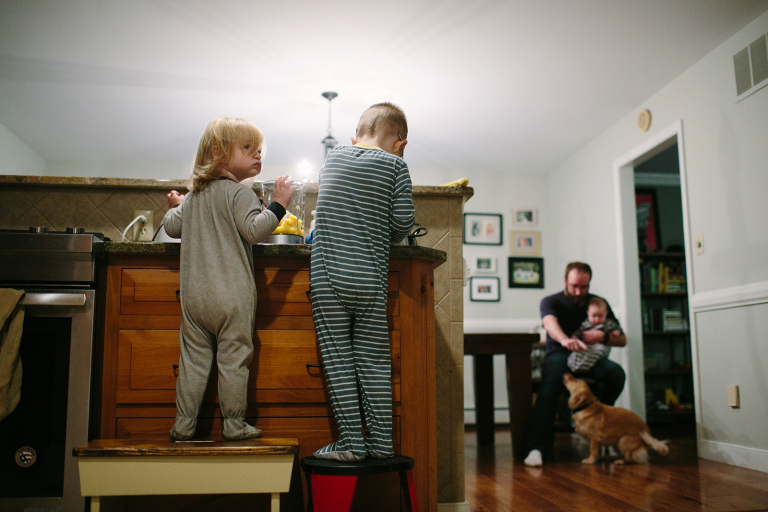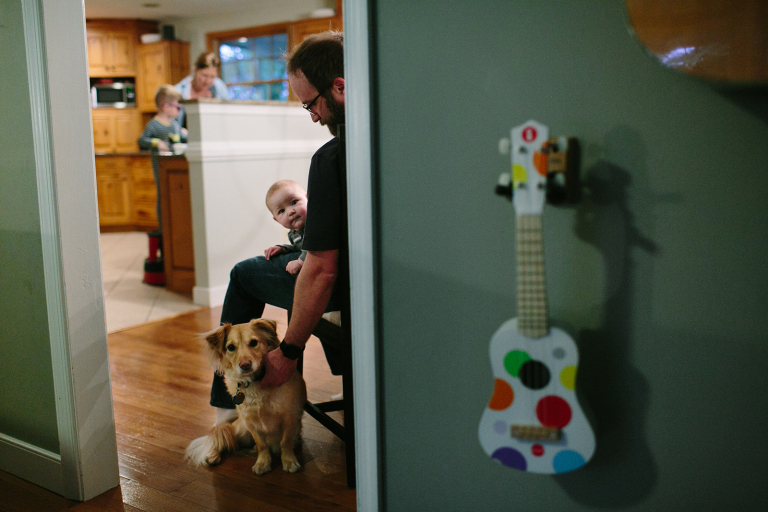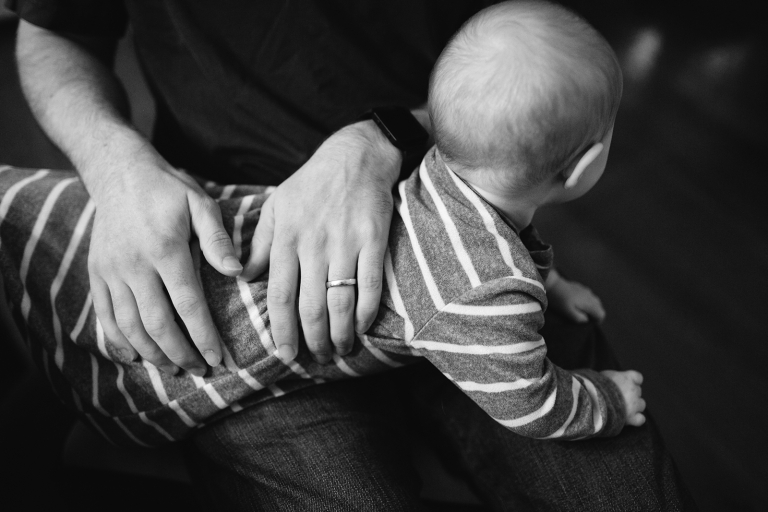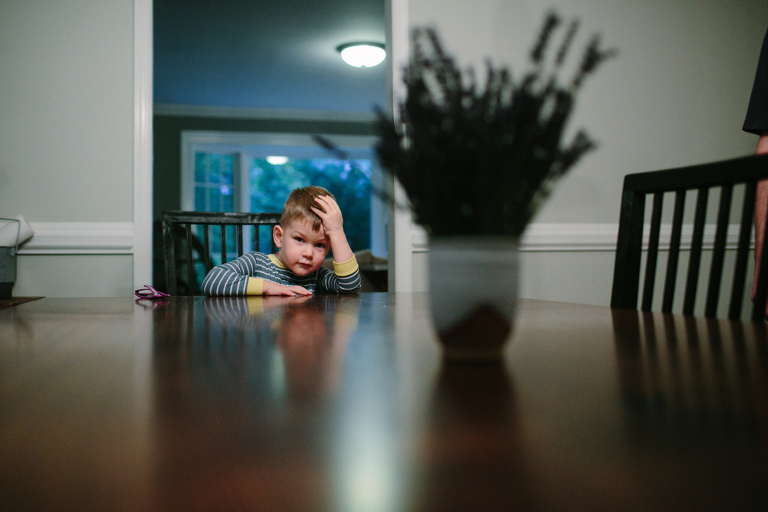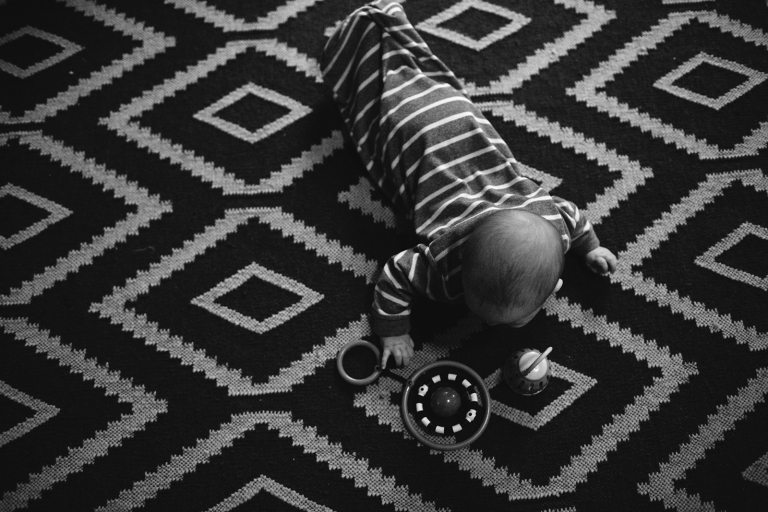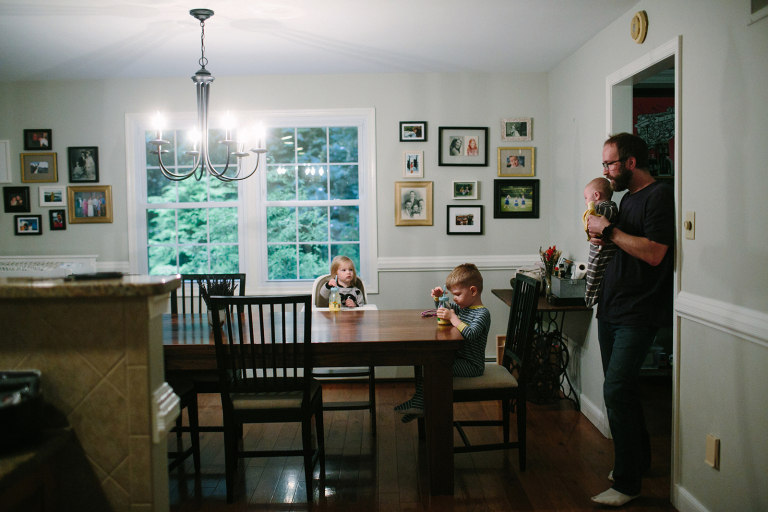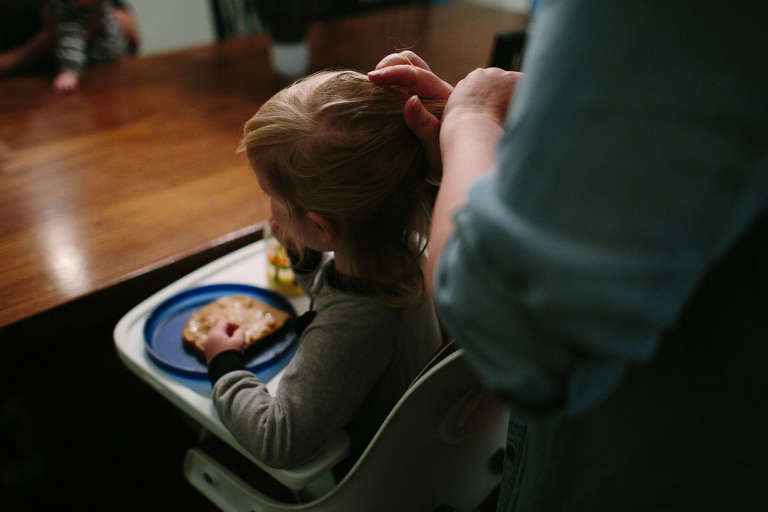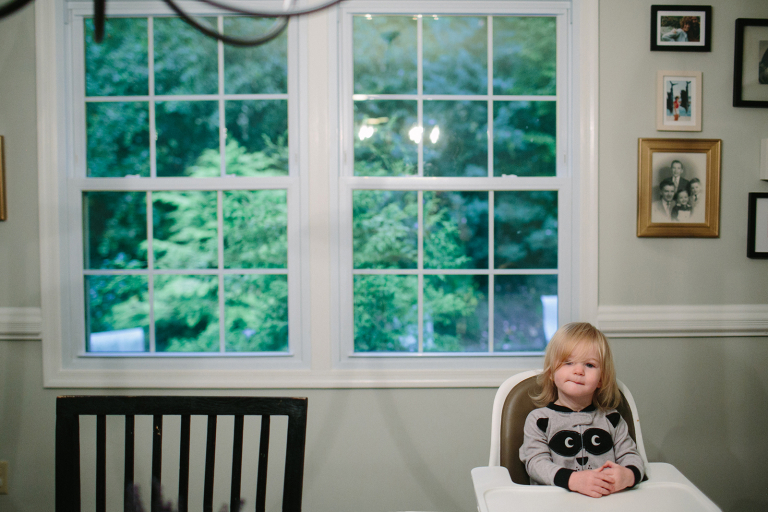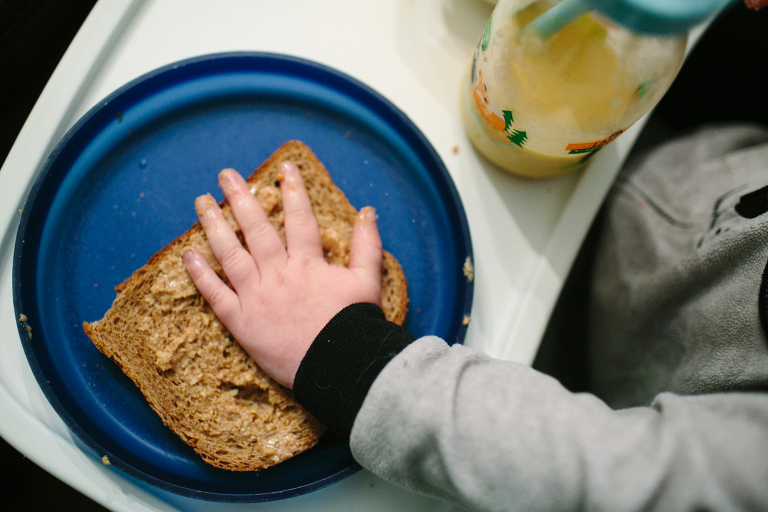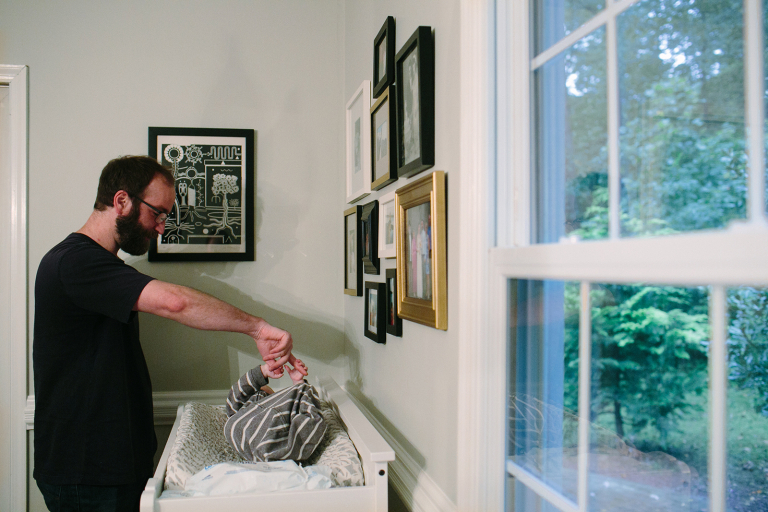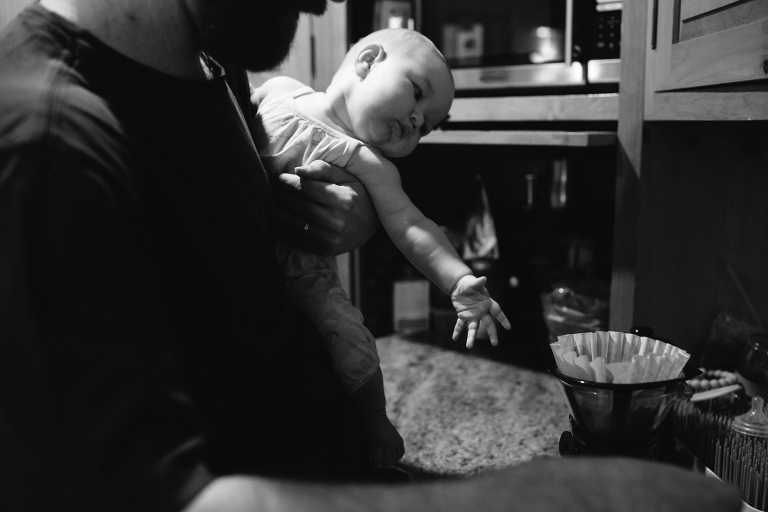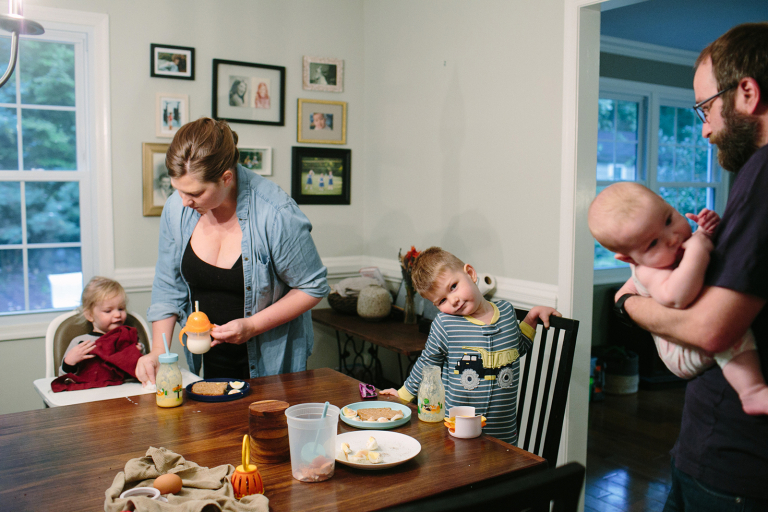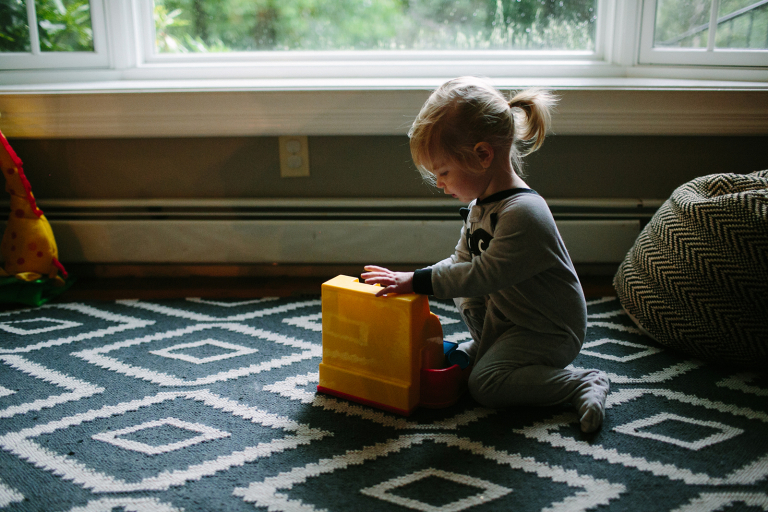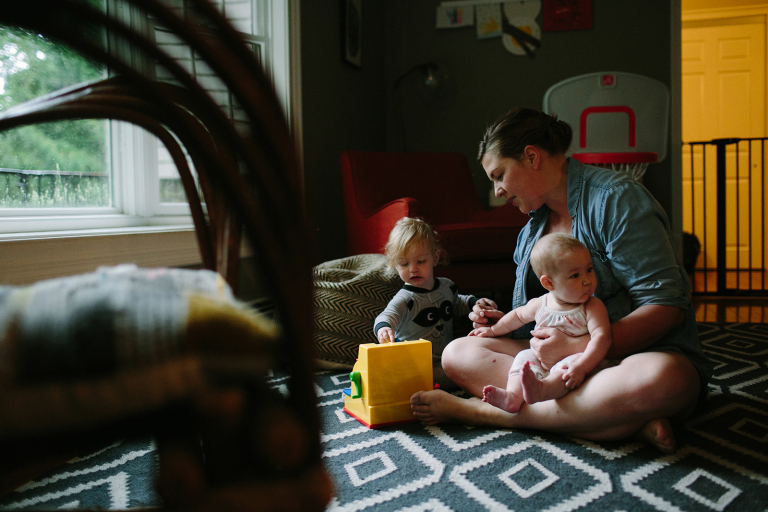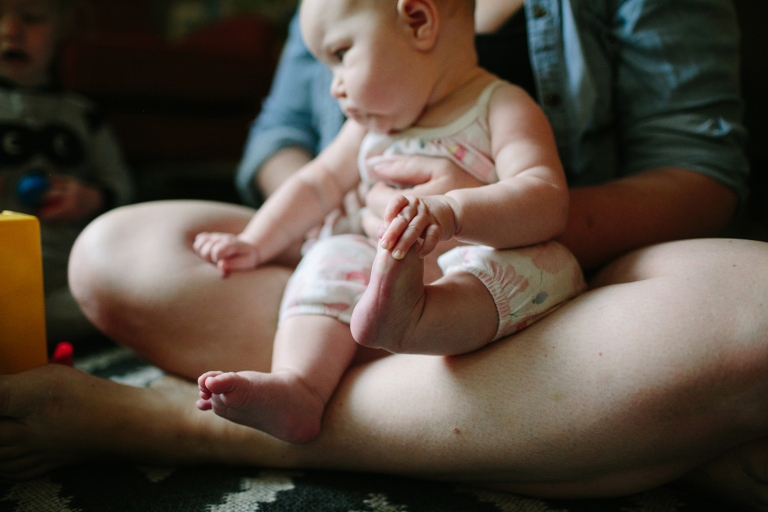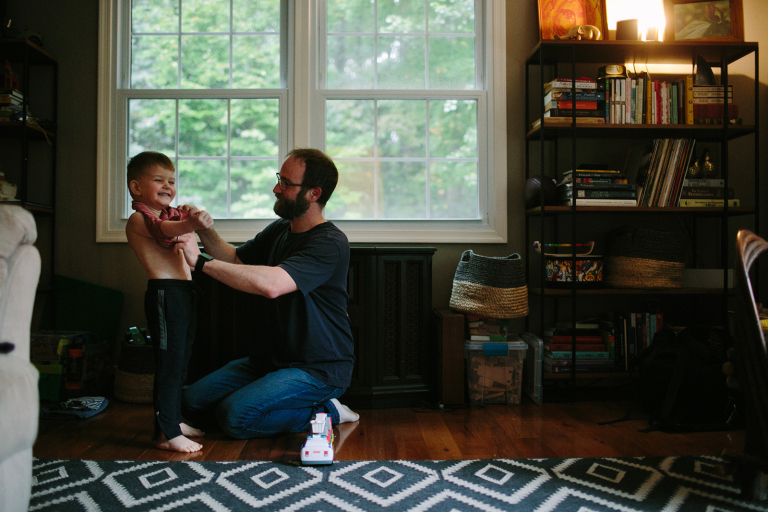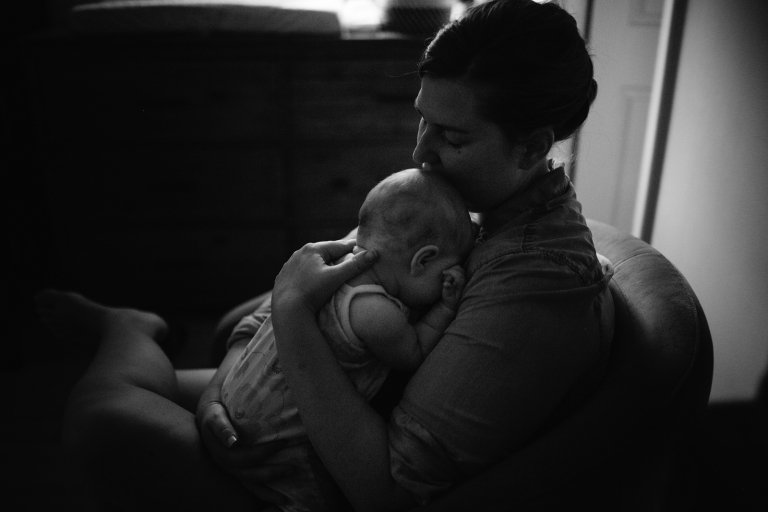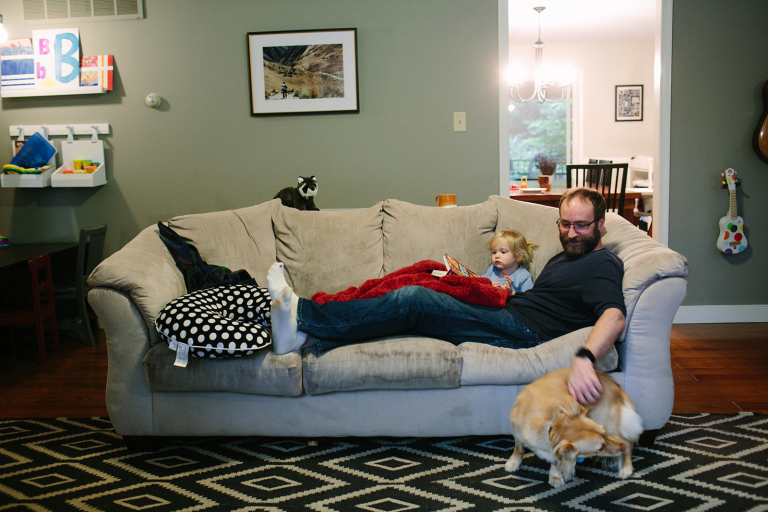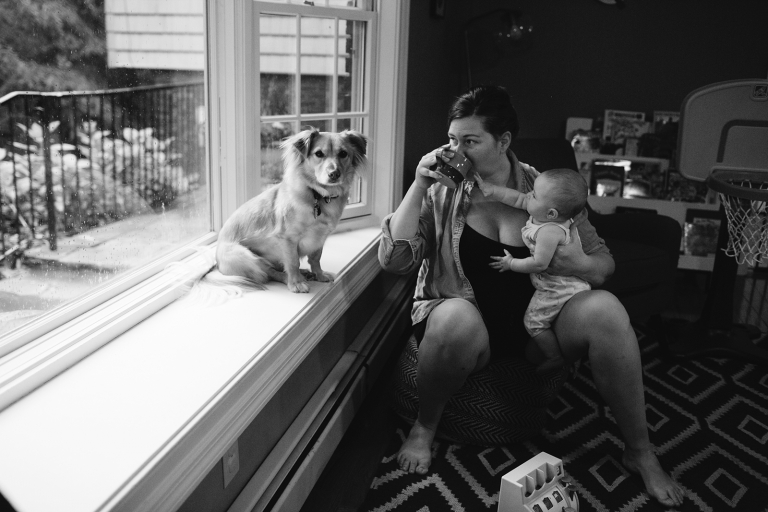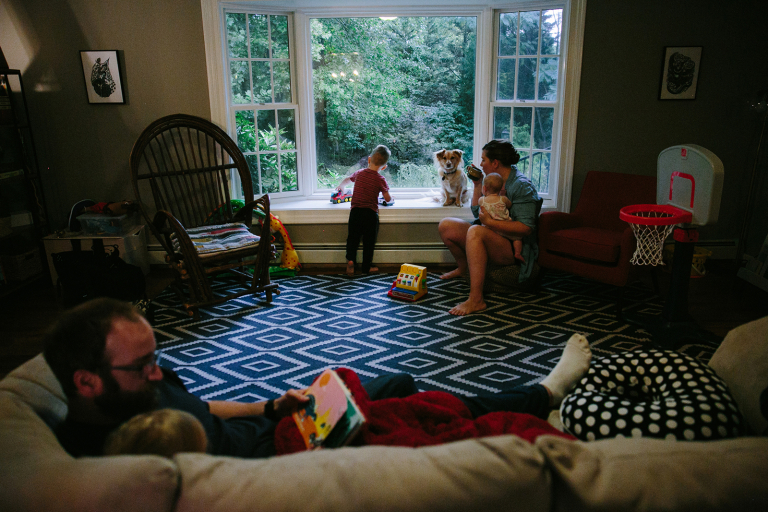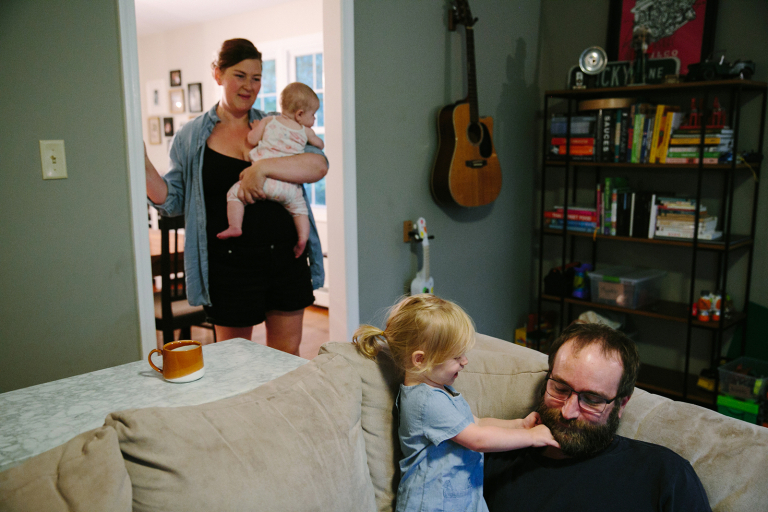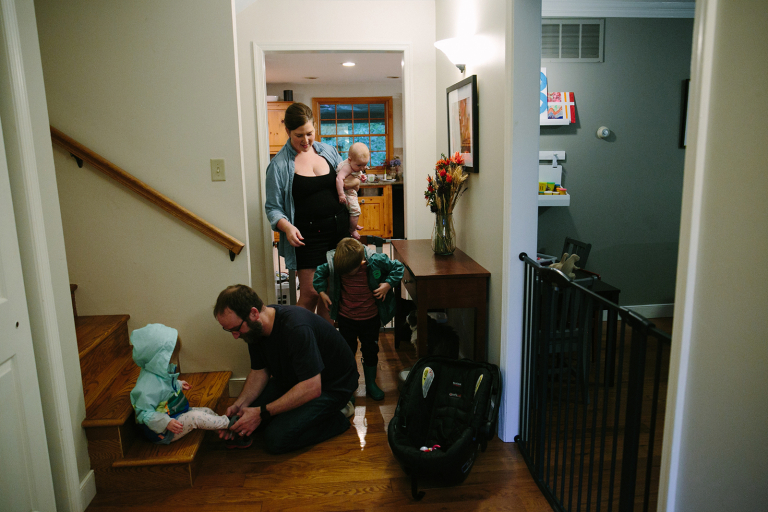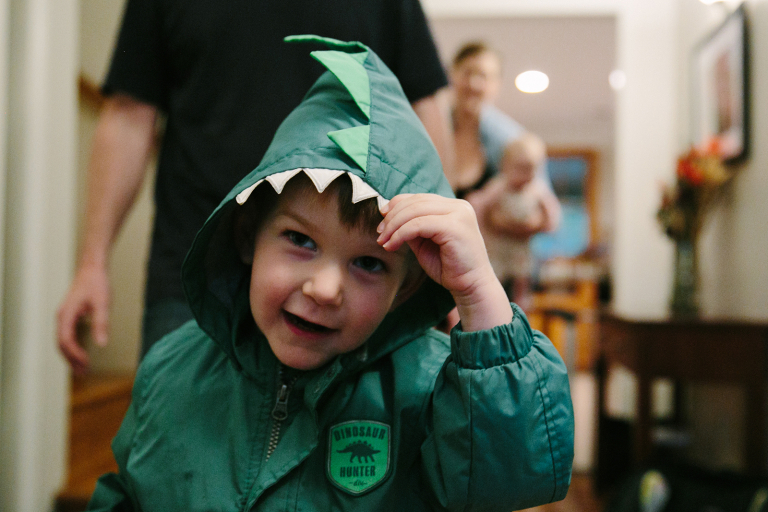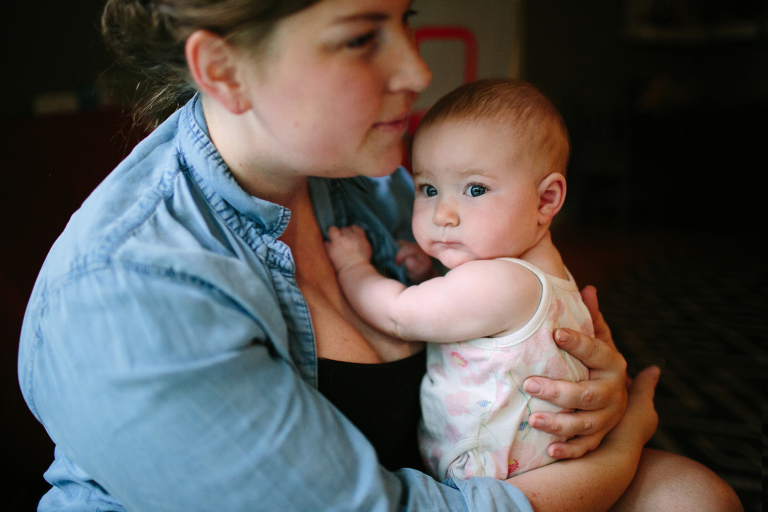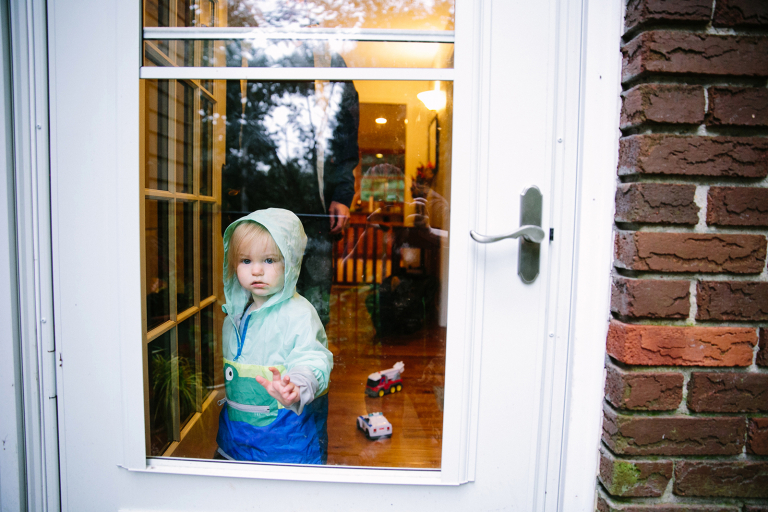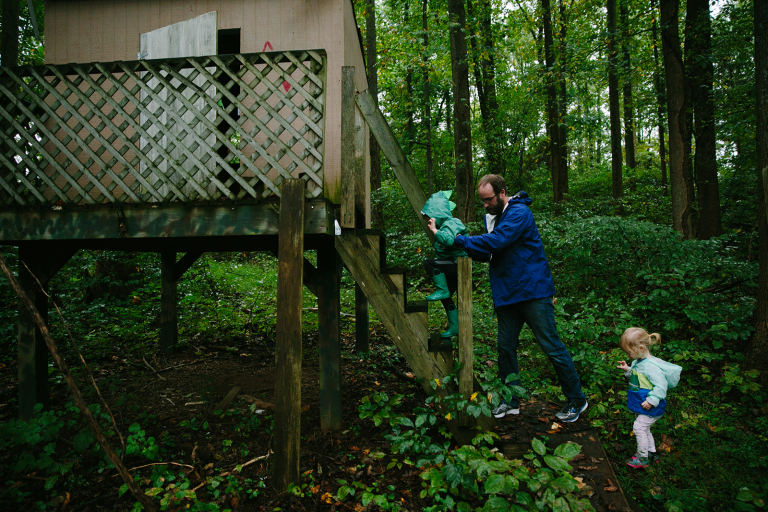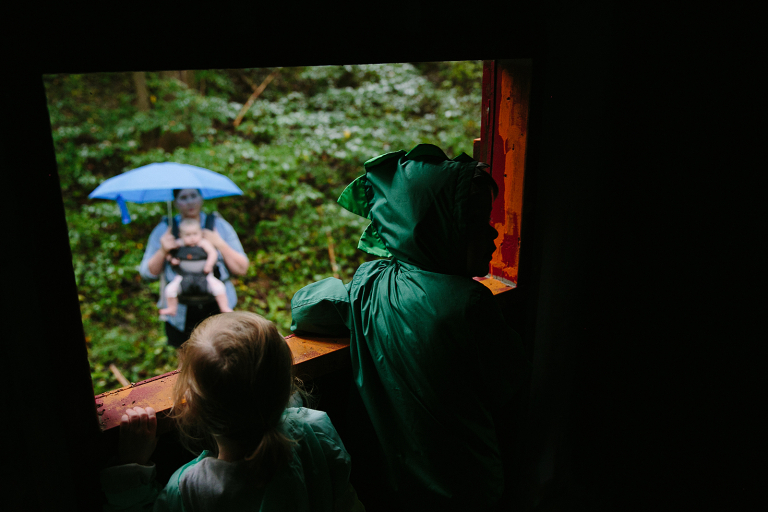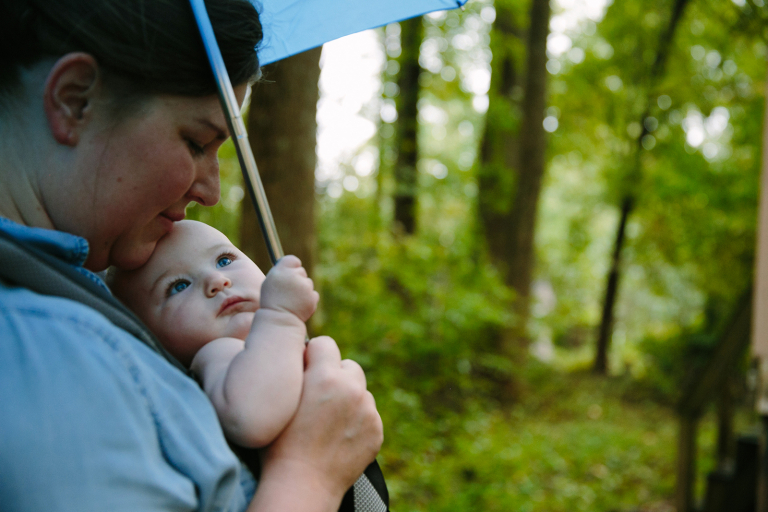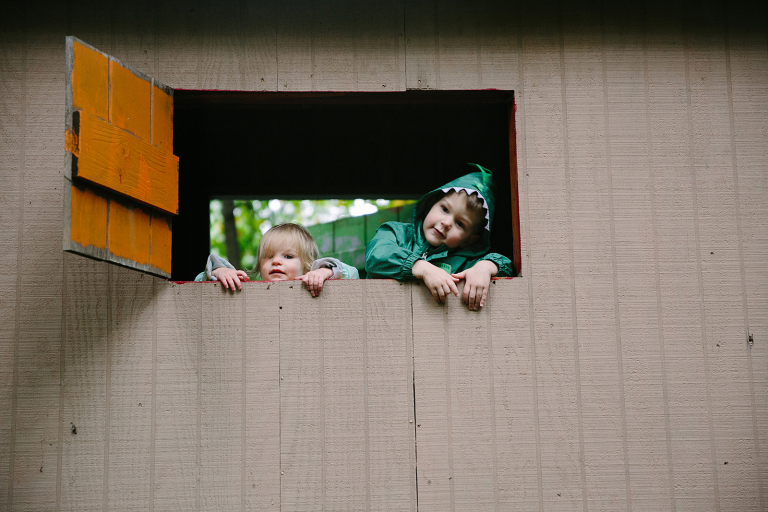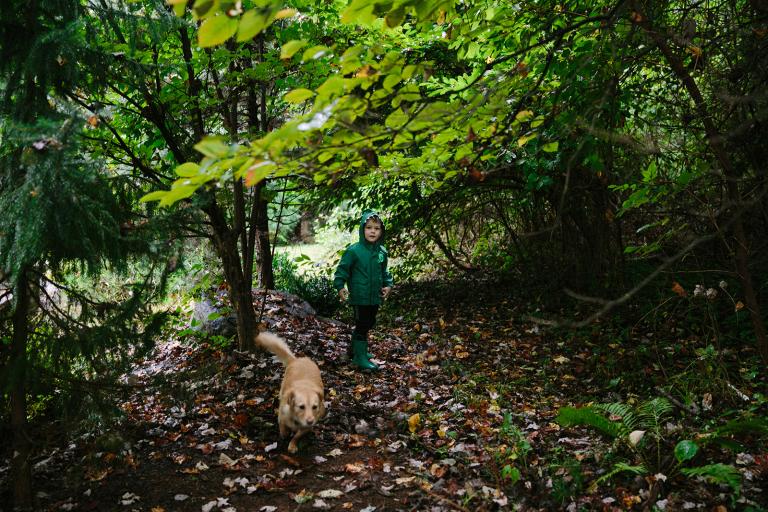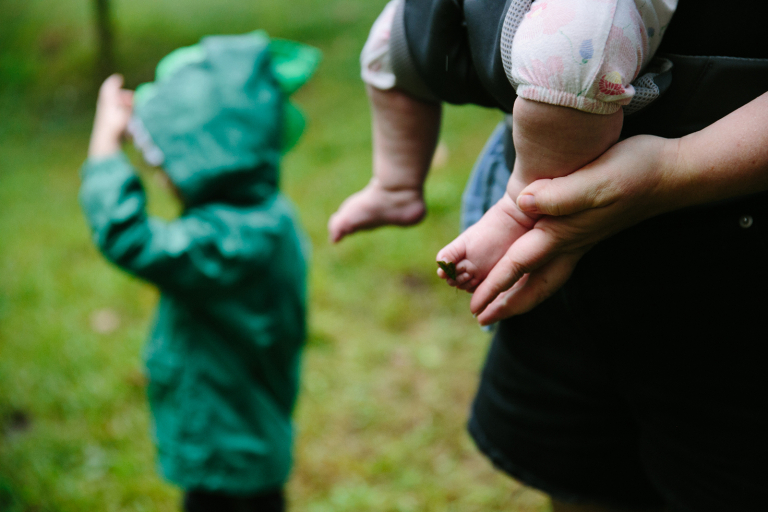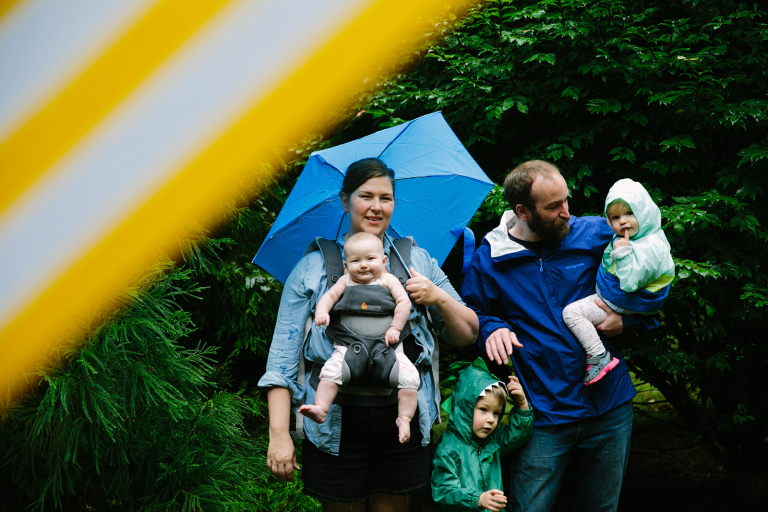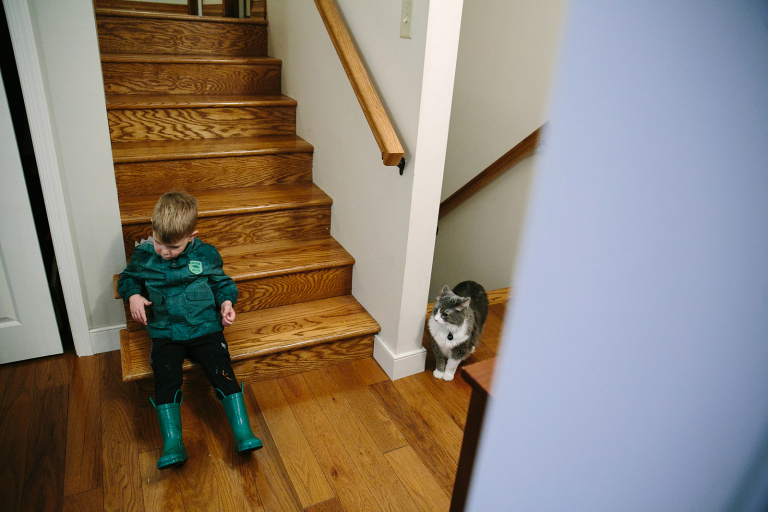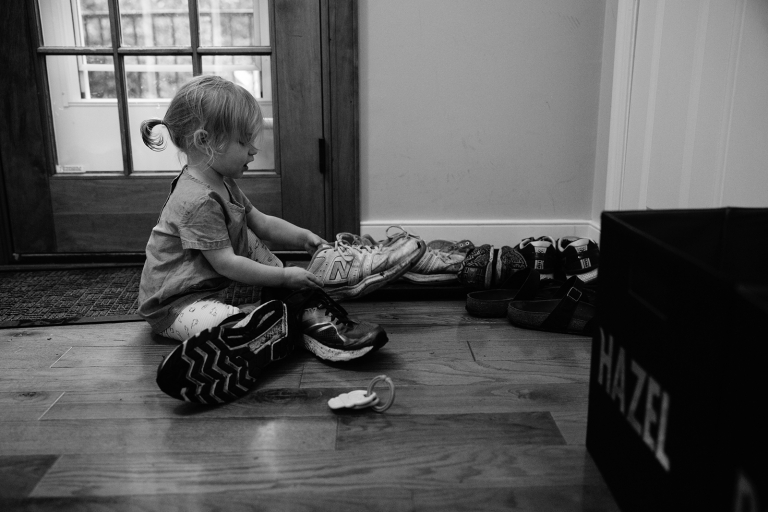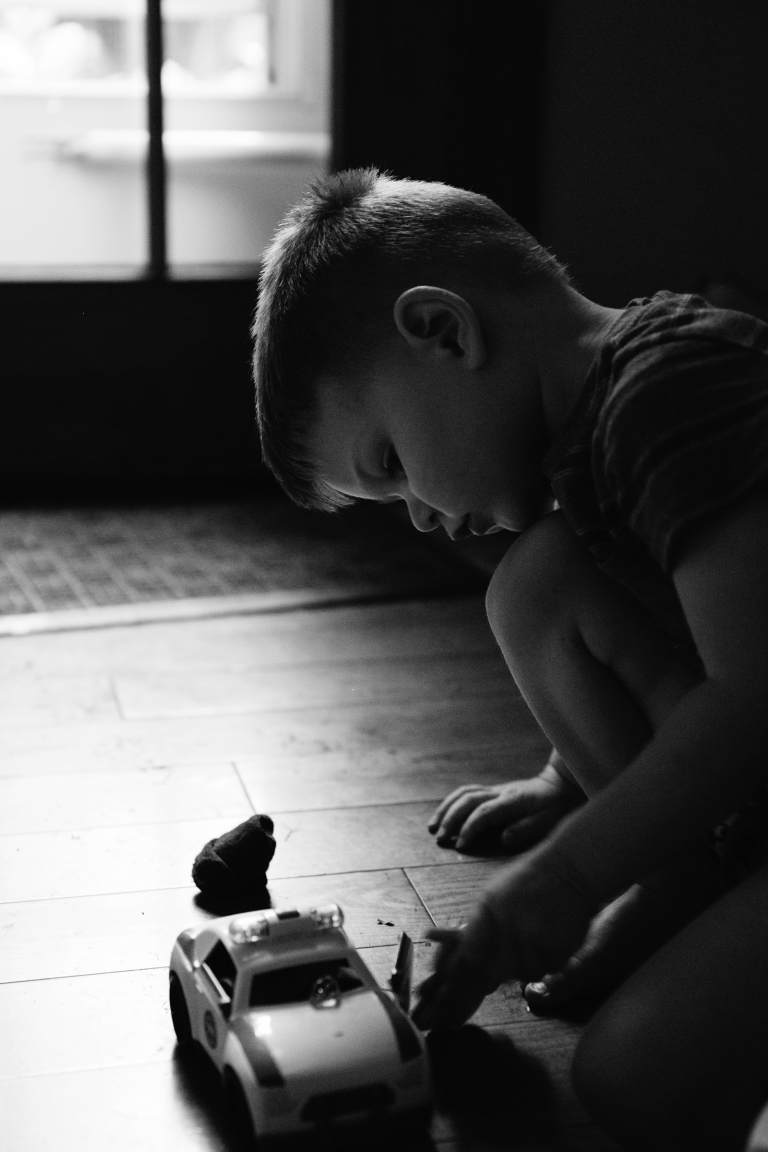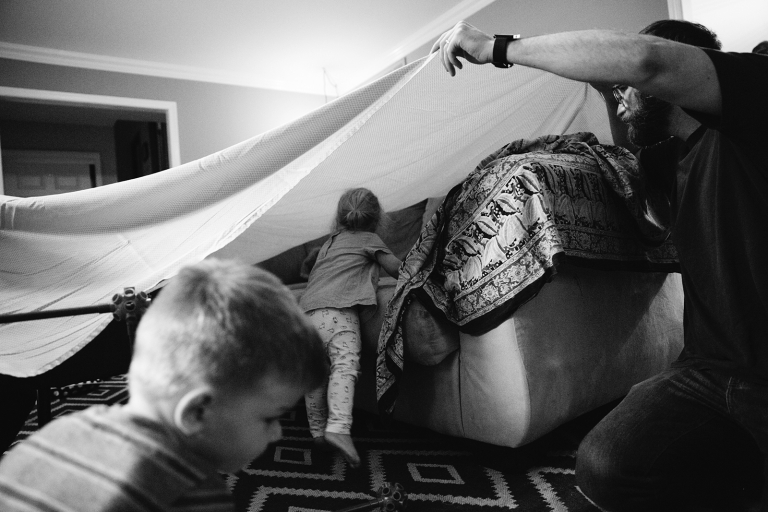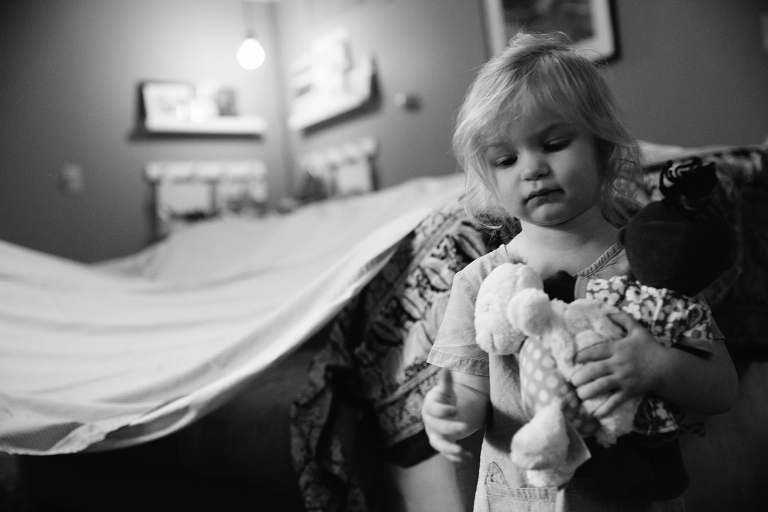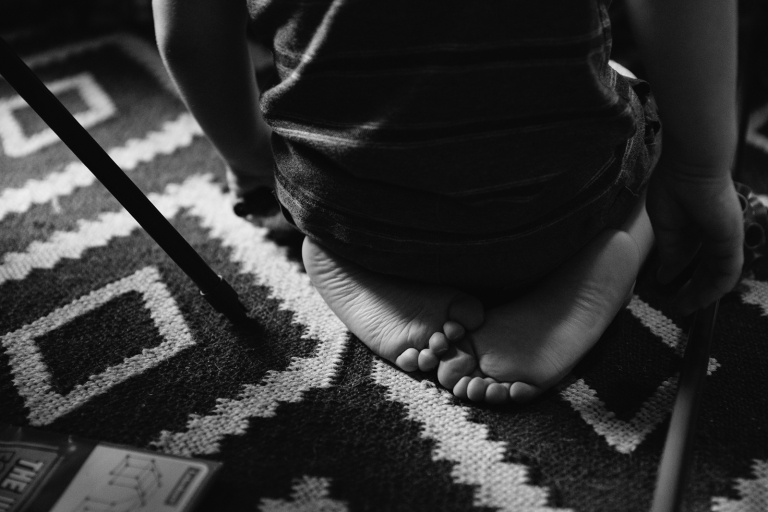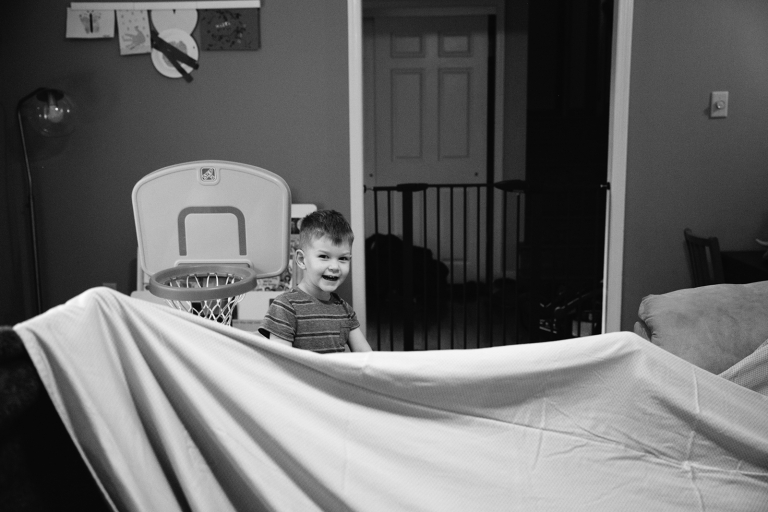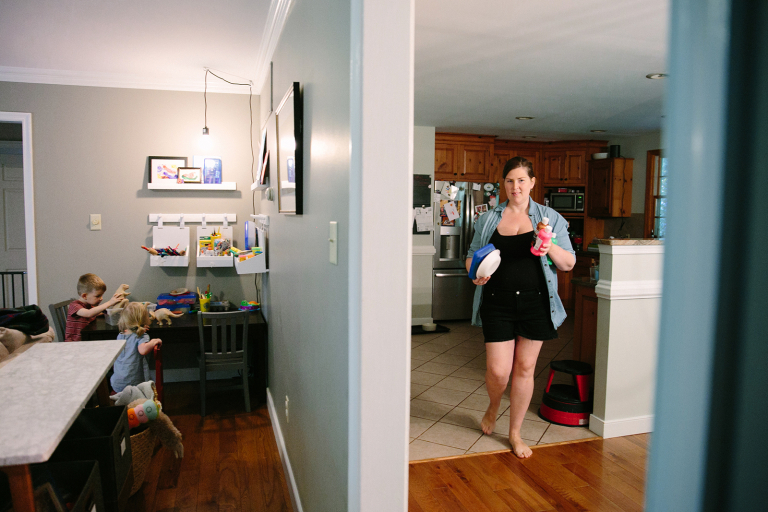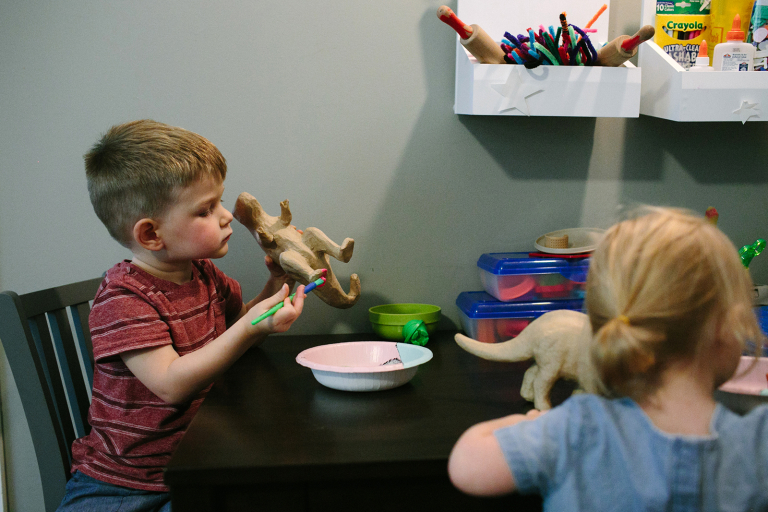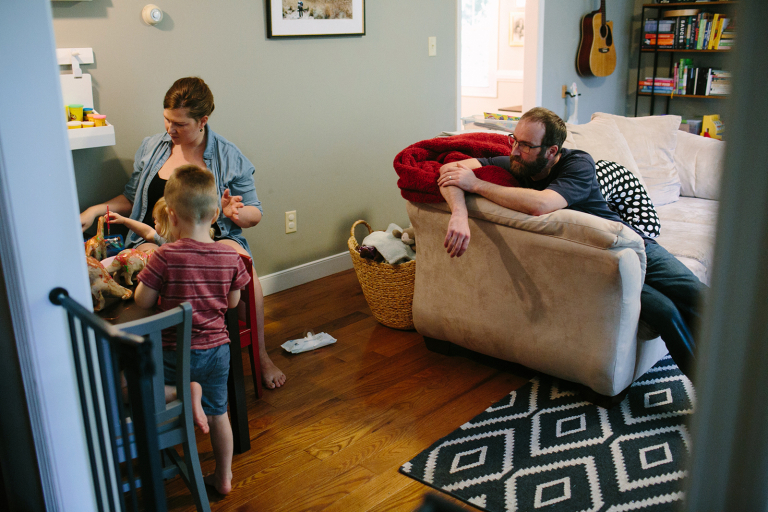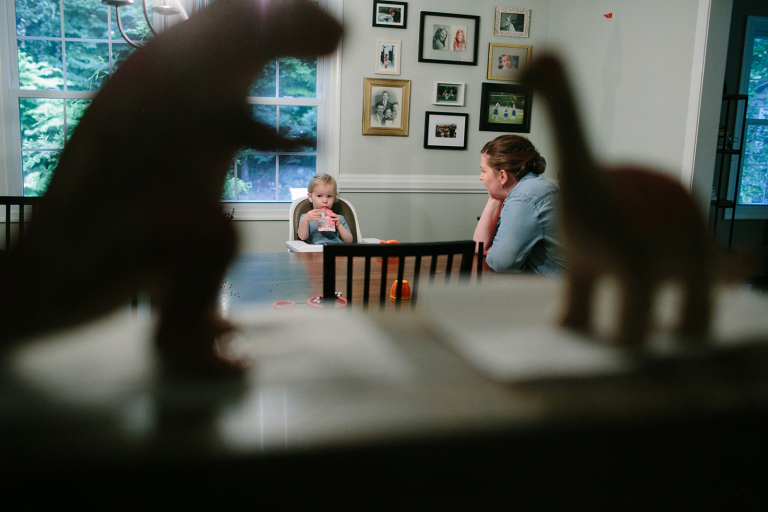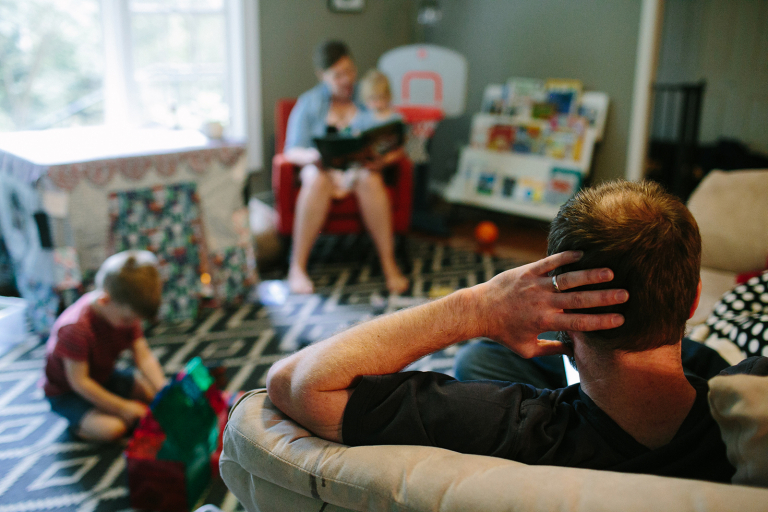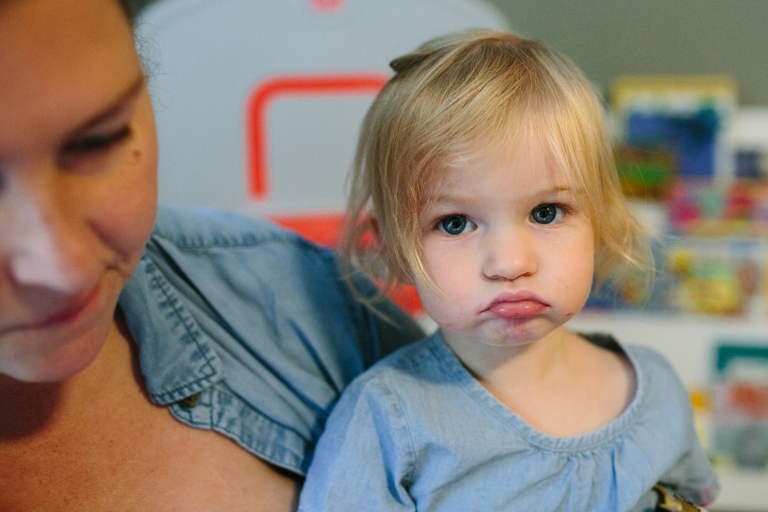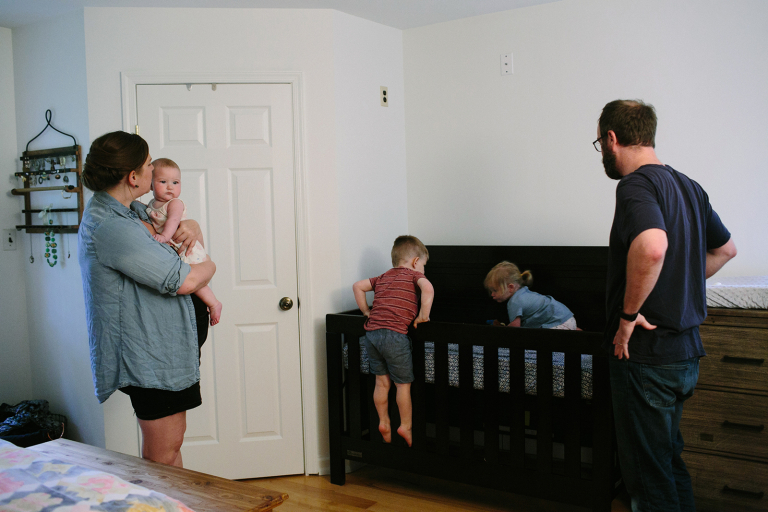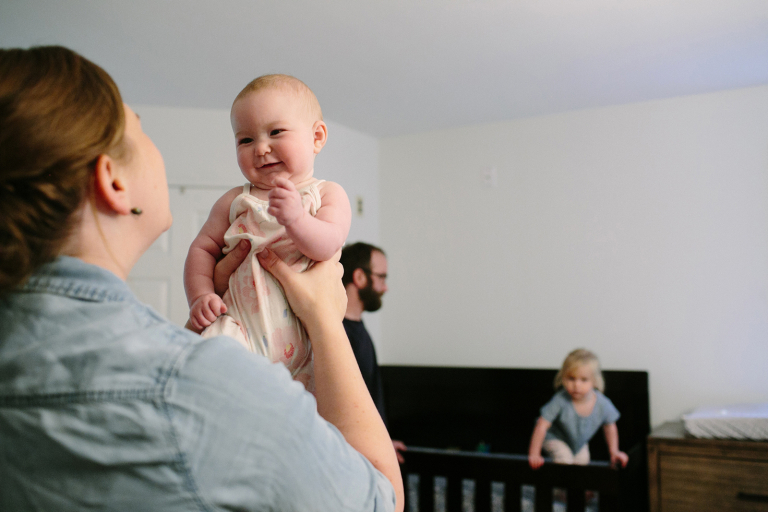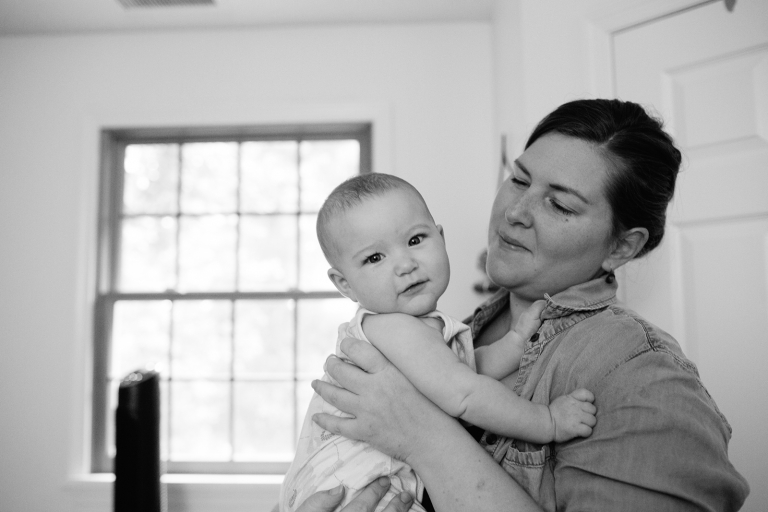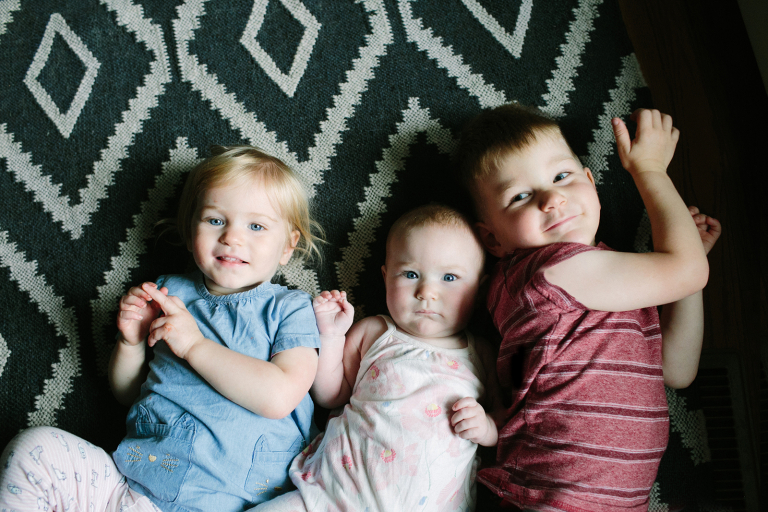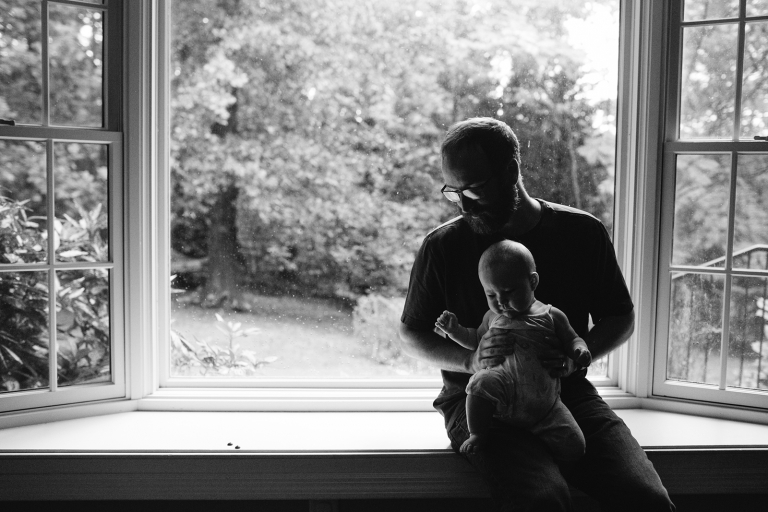 If you'd like to have your family photographed in your home, Contact me and let's chat!