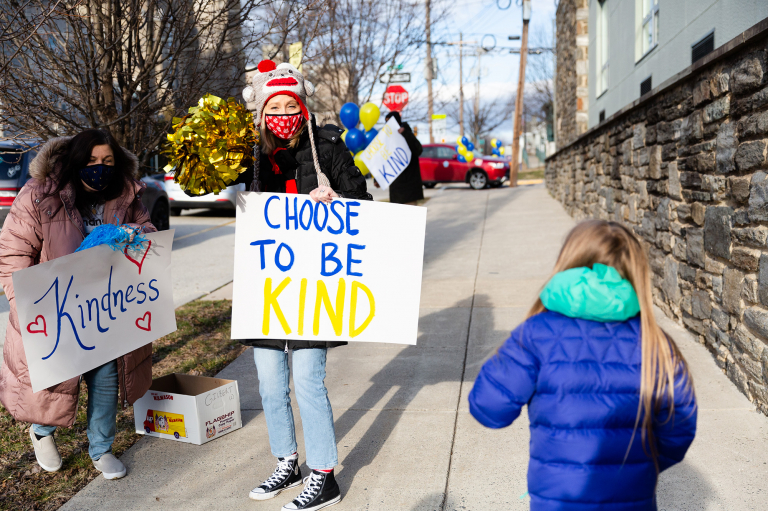 January 22, 2021 – 22 of 365 – Florence's school kicked off a week of kindness with the cutest socially distant parade I have ever seen. The roads around the school were temporarily closed off and the teachers lined the streets with balloons and signs, cheering on the students as they drove or walked by (all masked of course). That is Florence's teacher there in the converse and sock monkey hat, so it probably goes without saying that she is super awesome.
I am so in awe of what the teachers have accomplished this year–going above and beyond to make school special and continuing to educate no matter how many curve balls are thrown their way. They are heroes and whenever things go back to "normal," I hope we never forget that.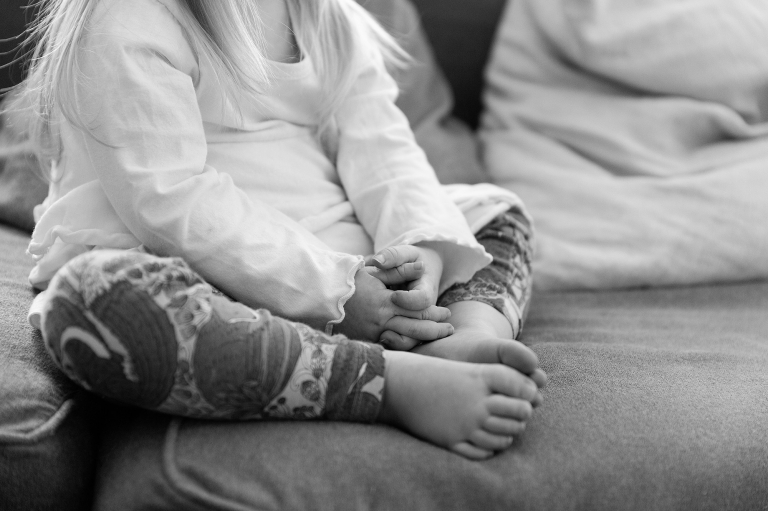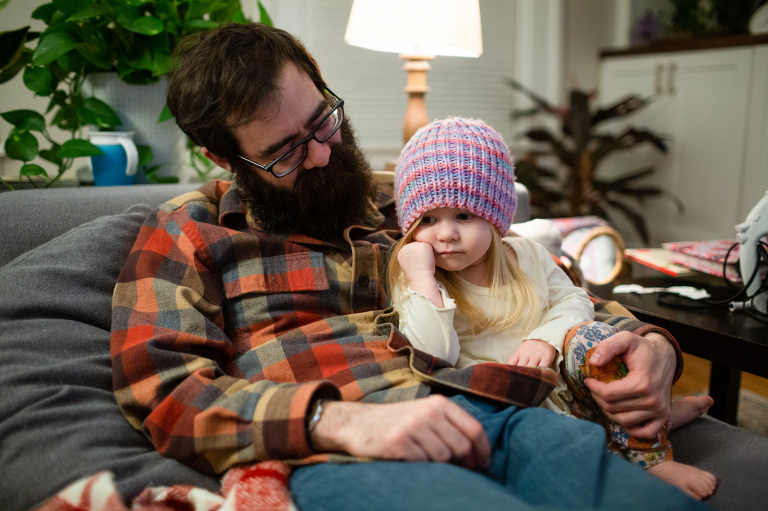 Day 22 Bonus – None of our kids have ever preferred Jason's company to mine as babies/toddlers … until Weeza (as Jason calls her). He wanted to run some errands after he finished his work day, but Weeza cried hysterically while holding on to his leg to prevent him from going. Result? No errands were run.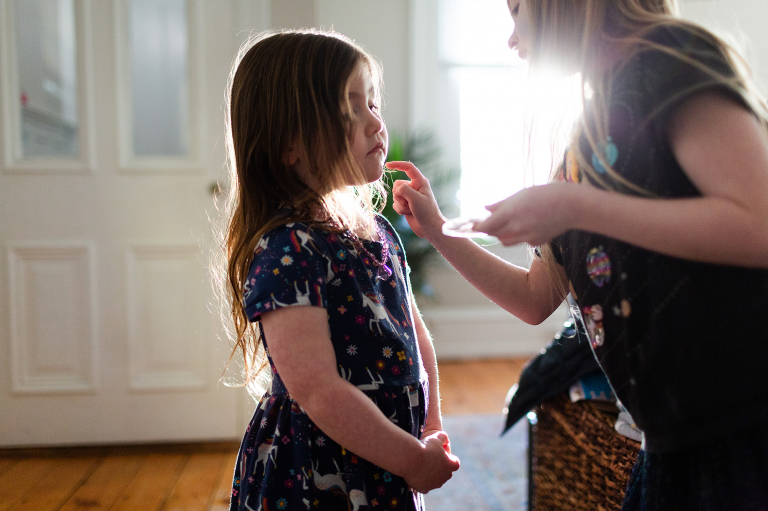 January 23, 2021 – 23 of 365 – Just because you never go anywhere, and when you do go anywhere you wear a mask that covers 70% of your face, does not mean that you shouldn't put on a little makeup. – My kids' life motto. And the way they do makeup, probably best that 70% of their faces are covered.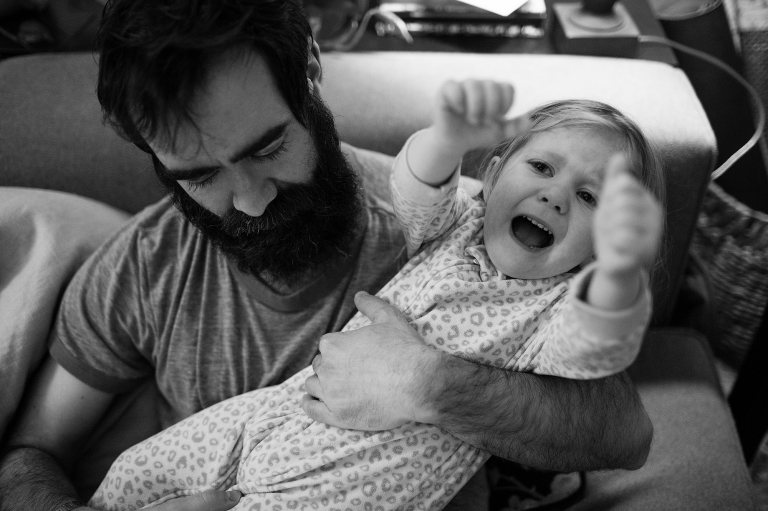 January 24, 2021 – 24 of 365 – Remember two days ago when Jason wasn't allowed to leave because Weeza wanted him? Well, just a reminder that every day is a new adventure with toddlers and just because they prefer one parent one day, does not mean that they will prefer that parent the next day.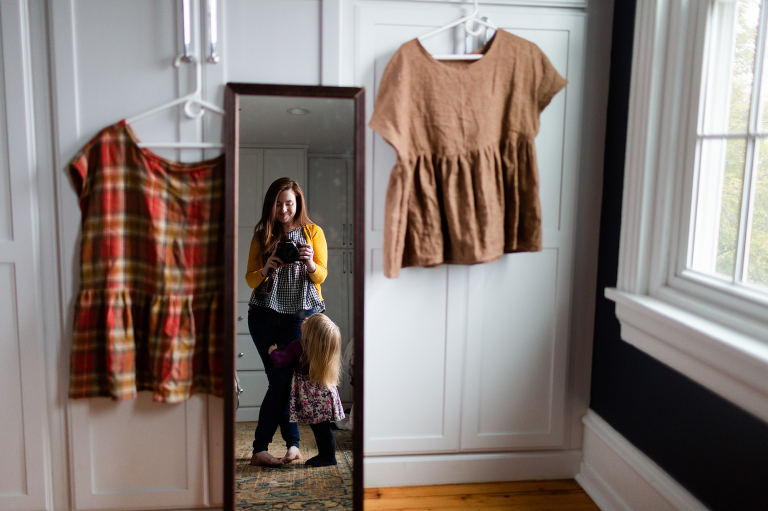 January 25, 2021 – 25 of 365 – I have moved on from making clothes for my children to making clothes for myself. The problem with this is that while I can make clothes for my kids that are several sizes too big and say, "just giving her room to grow into it!" that doesn't work so well with clothes for me. My solution to this problem is to make clothes that are rather of a "one size fits most" nature–just kind of a large sack-like situation. No fitted tops and certainly no pants. I'm considering moving on to something a bit more challenging, but let me level with you, this a sack-like top is my preferred style anyway.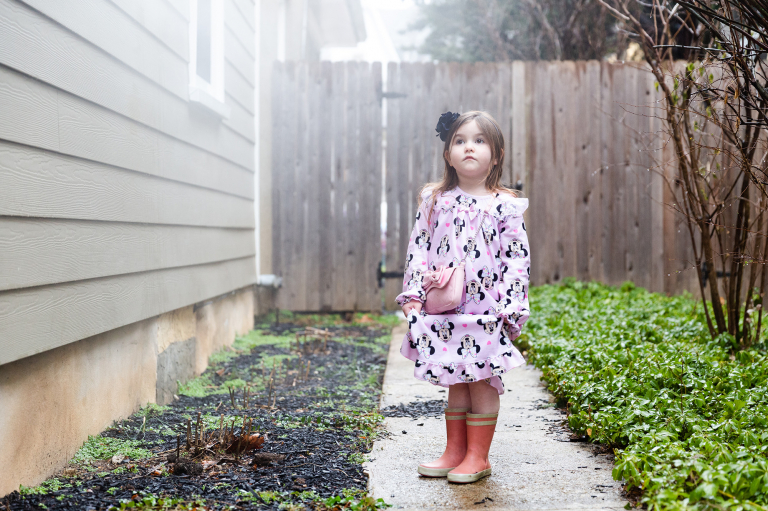 January 26, 2021 – 26 of 365 – I got home from picking Julia up from school and noticed this cool steam pouring out from our dryer. By the time I had gotten my camera and went to find Julia to see if she'd pose for a quick photo for me, she had already stripped off her school clothes in favor of this nightgown/purse/headband look. This is her daily ritual. If Julia is at home, this is what she's wearing. And if I want to wash that nightgown, she has already informed me that I better plan to do it while she is out of the house. So while I was a bit disappointed that she had changed at first, I quickly came around. In the end, I think this is the portrait that best captures her current self.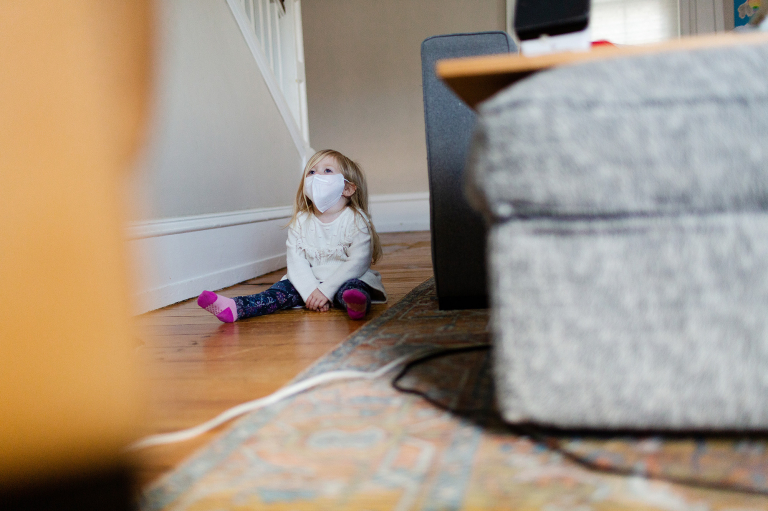 January 27, 2021 – 27 of 365 – My kid who doesn't remember when masks weren't a part of life.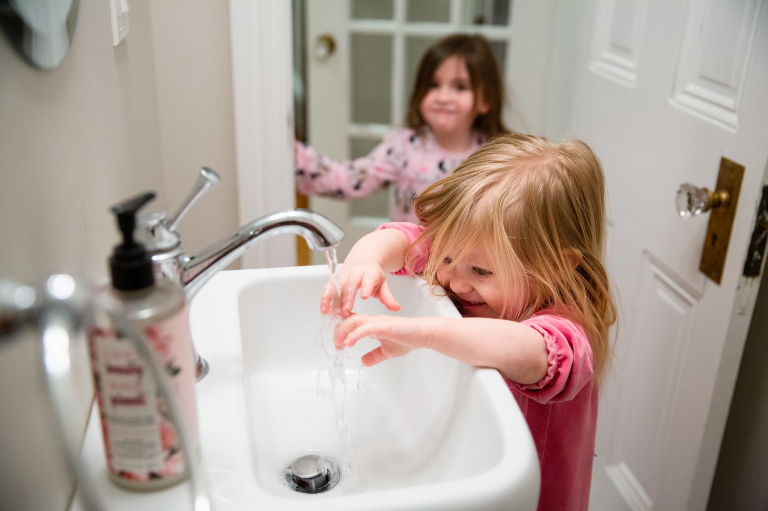 January 28, 2021 – 28 of 365 – Do you ever have one of those evenings where your child is just miserable and the only thing that will make them happy is washing their hands for the next hour? And usually you'd fight the good fight, but it's been a looooong day and you just want the screaming to stop so you can make dinner in peace. So you turn the faucet to a slow flow and just let it happen. And the next thing you know, 45 minutes have passed and your happy toddler's hands are pruny and your four year old is pointing out that this is a huge waste of water, which is what finally shames you into dealing with the tantrum that results from you putting your foot down. This was one of those evenings. I regret nothing.