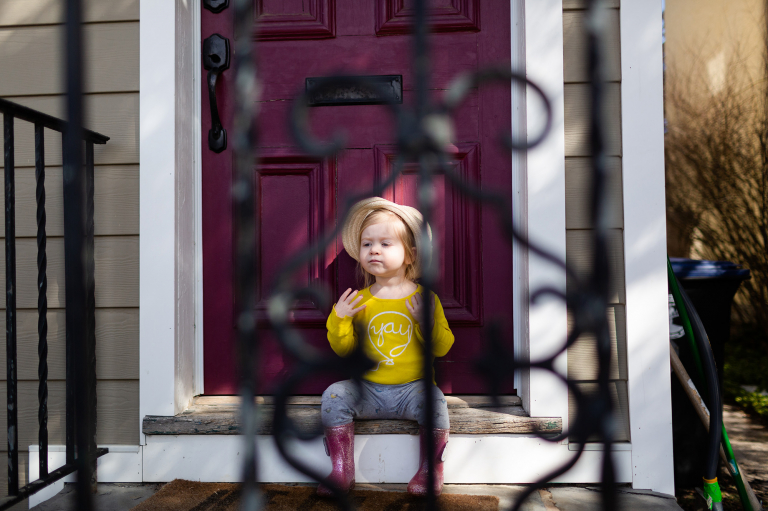 February 26, 2021 – 57 of 365 – Bring on the spring weather. "Yay!"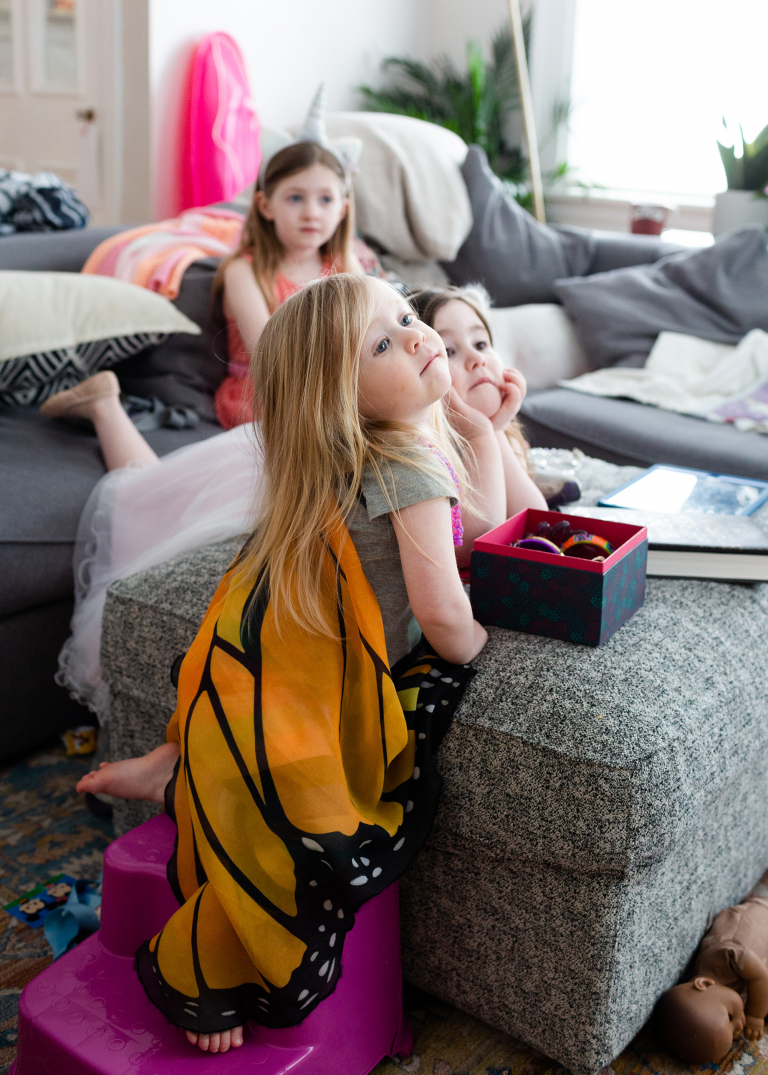 February 27, 2021 – 58 of 365 – If you're going to watch tv, do it in style.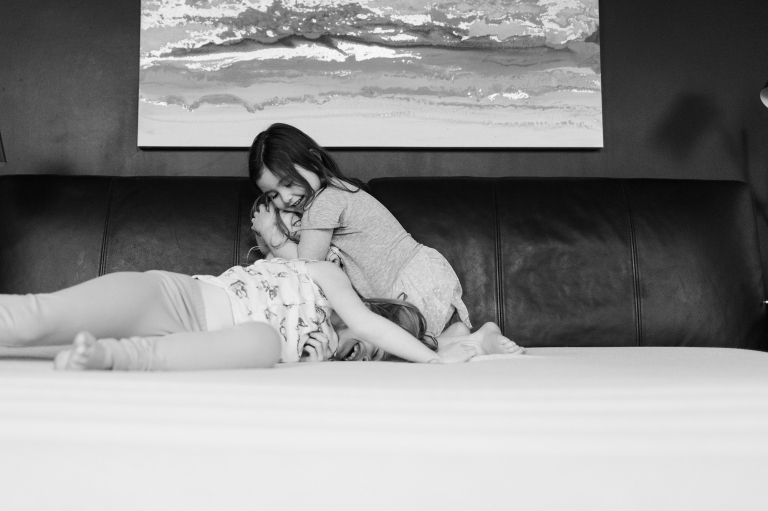 March 1, 2021 – 59 of 365 – I always say it is more dangerous being a second or third child. In a single day this week, Louisa got kicked in the head with a tap shoe (Julia) and had her hand stepped on (Florence). But you also get a lot more love and laughs as a second or third born. So I think it kind of balances out in the end.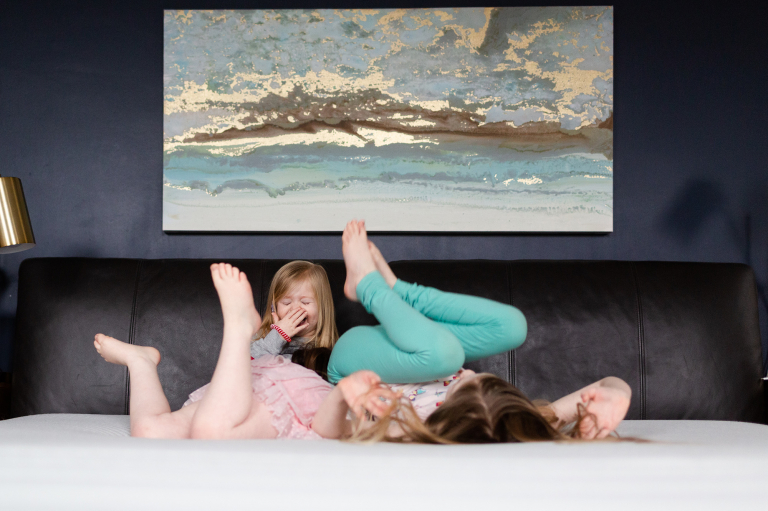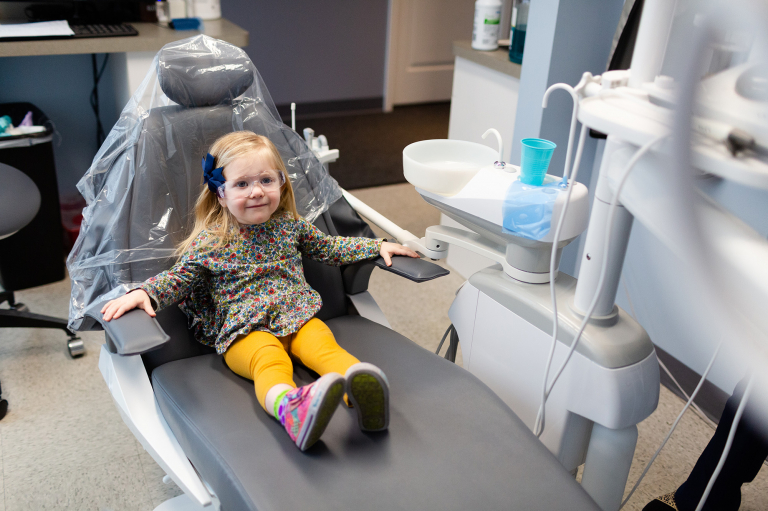 March 2, 2021 – 60 of 365 – Louisa's first dentist appointment! Julia went first to show her the ropes and Louisa was very brave. She did insist that I hold her hand the entire time, but I had  no complaints about that.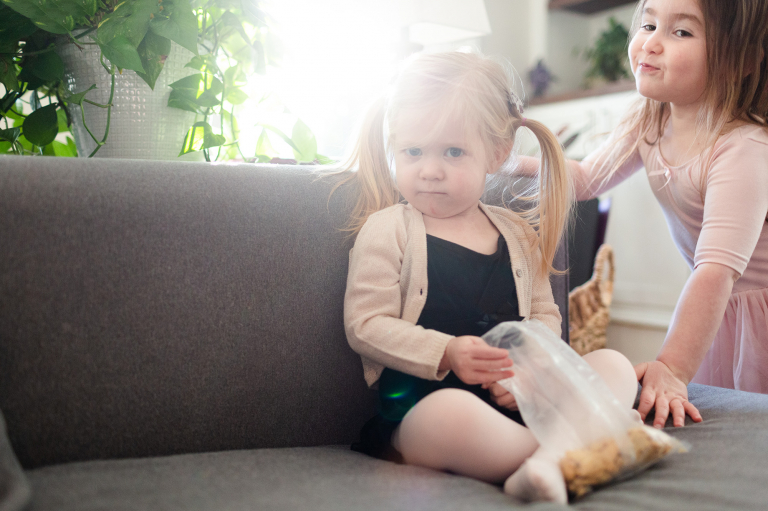 March 2, 2021 – 61 of 365 – This is the face of a child who was woken up from nap for her zoom dance class and is not in the mood for any of your nonsense.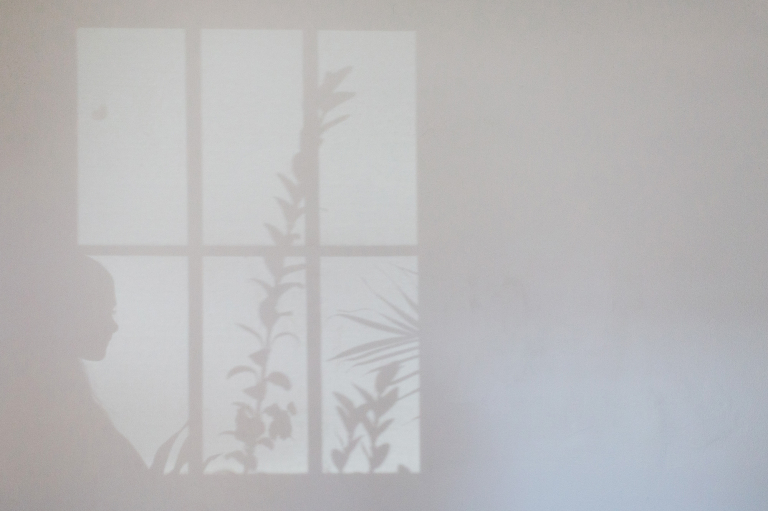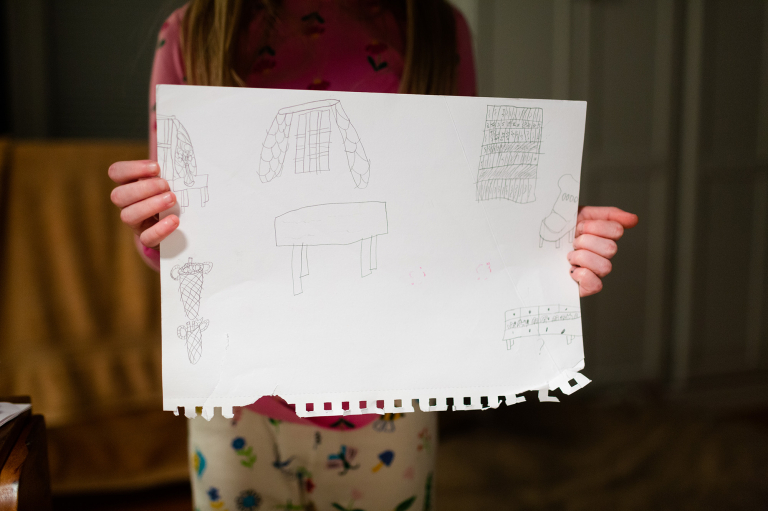 March 3, 2021 – 62 of 365 – Florence is such a mini version of me. After we talked about potentially moving their rooms around at bedtime, she went ahead and drew this diagram of what she thinks their new play/work space should look like. Now she and I will have to work together for the final design. I'm not sure about her dresser full of stuffed animals, but I can get on board with the baskets for toys and table for flowers.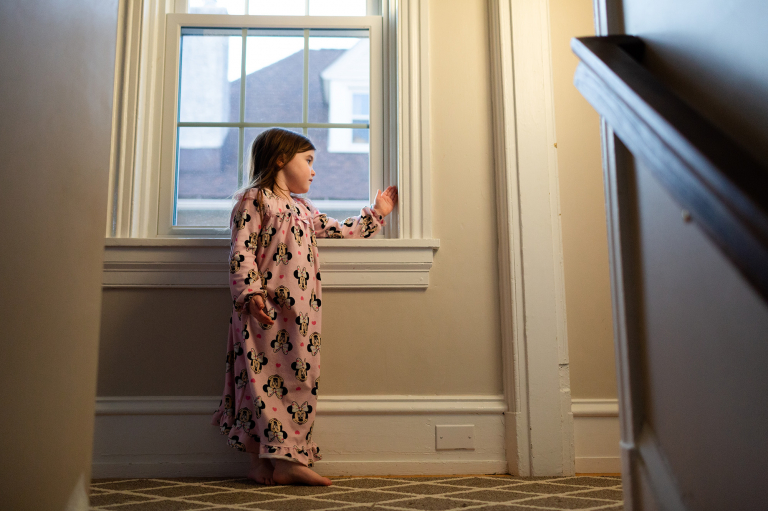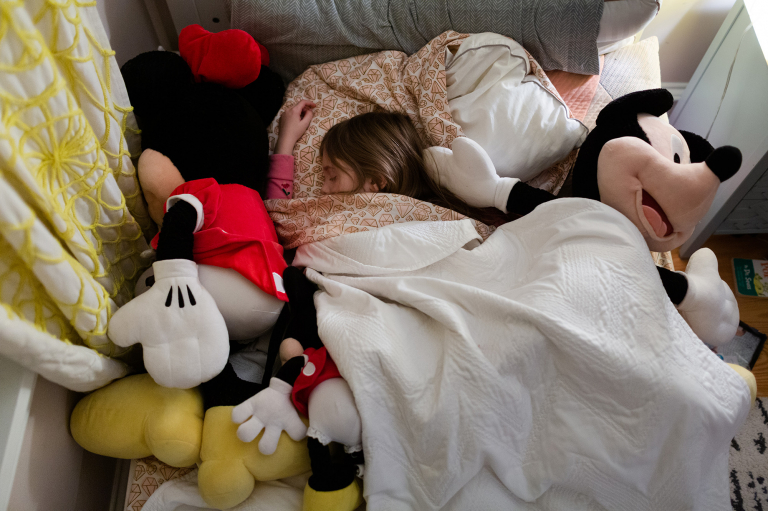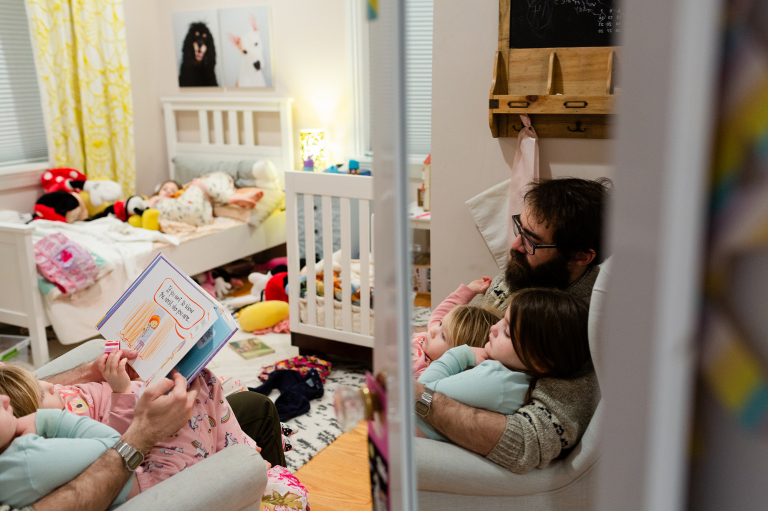 March 4, 2021 – 63 of 365 – Bedtime–the most chaotic two hours of the day.