After months of preparation, I am so excited to finally announce the launch of my new website. I wanted to create a site that truly captures what I love about photographing families–all of the moments–both big and little, that make you and your clan unique. Please take a look around and check out everything new that there is to see! And make sure that you scroll to the bottom of this post for info about the FREE session giveaway as well as a special offer that I am running right now!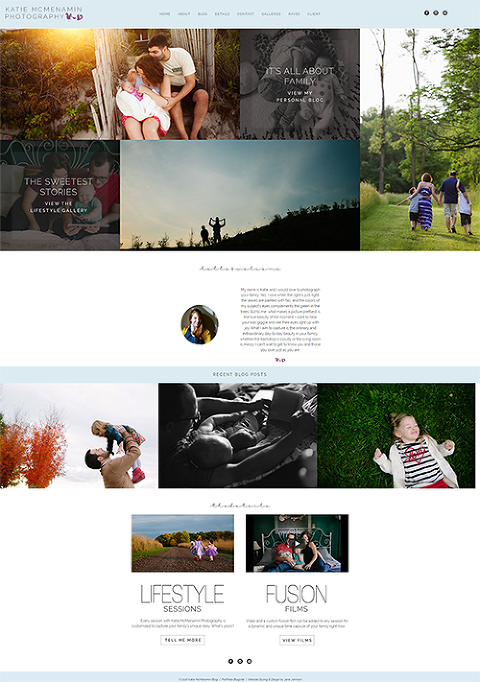 Just like in the past, you can follow along with my blog, here and you can view my portfolio (newly updated!), here. Now you can also read more about me AND follow along with the newest photos of my family and cute kiddos. I'm so excited to add both Birth Photography and Fusion Films to my portfolio. And I could not be more appreciative of the kind clients who took the time to share a bit about our past experiences together. Reading them, reaffirmed how lucky I am to get to do the job that I do and to have the fantastic clients that I get to see and watch grow, every year. They may have also left a tear in my eye. :-)
To celebrate the launch, and to show how much I appreciate all of you and this amazing job that I get to do, I am running a super special offer ANDÂ the biggest giveaway that I have ever done!
The offer! Anyone who books a session with me before December 31st, will receive a free mini album with their session! They are beautiful, 4.5″ x 6″ albums, full of the best images from your session, printed on lustre photographic paper. You can take a peek at them in this previous post, here. They are, in my opinion, the perfect way to tell the story of our time together. I know Florence loves looking through our old albums, and hopefully your kids will love looking through their happy session memories as well. All sessions must be scheduled before May 31, 2017.
The giveaway! I am going to bring back a contest that I ran a few years ago because I loved the resulting session so very much. I want to capture a family doing all of the regular things that they love doing together on a daily basis. So, to win a free, personal family session and the full gallery of digital files, just send me an email at katie@kmcmenamin.com with the following: Tell me what an average day looks like for your family. What are the little ways you show each other your love? It can be as simple as story time, doing crafts or cuddling in bed before you start your day. I want to know what special moments make your families unique or the routines that you want to remember forever.  Tell me all about what you would love to have documented in photos, by me. Once you have sent the email, just enter the giveaway below and the winner will be contacted once the contest wraps up! You only have until Sunday night, November 20th at 11:59pm, so get entering!
You can see the previous winner's photos here, and here. It remains one of my favorite sessions.
Thank you to everyone who entered! I loved reading every single one of your entries.