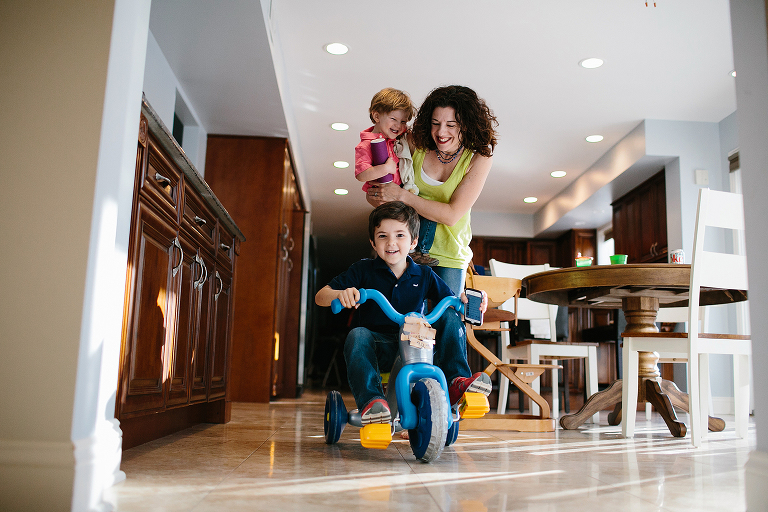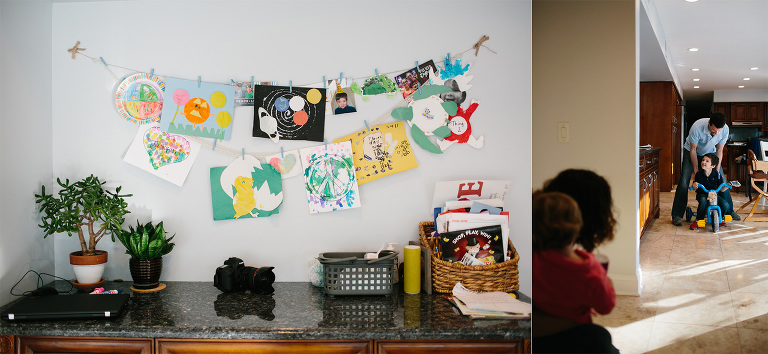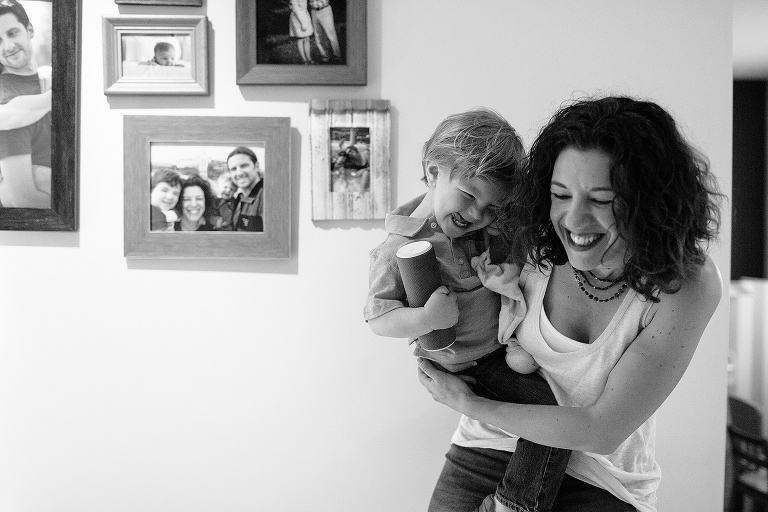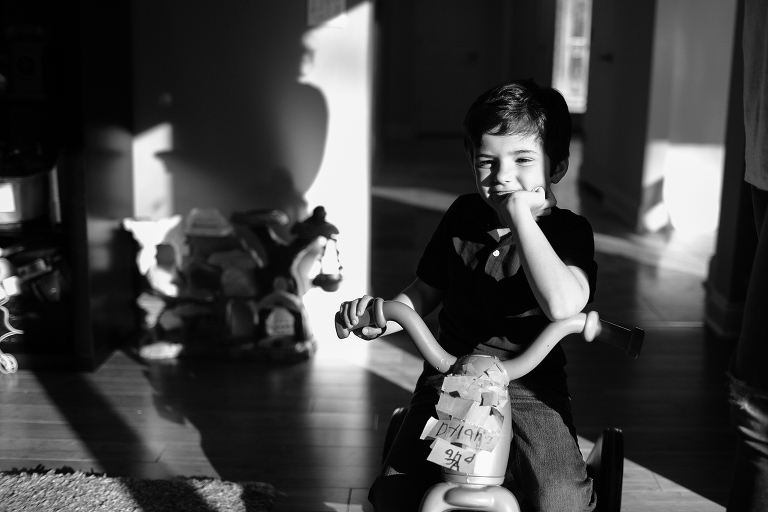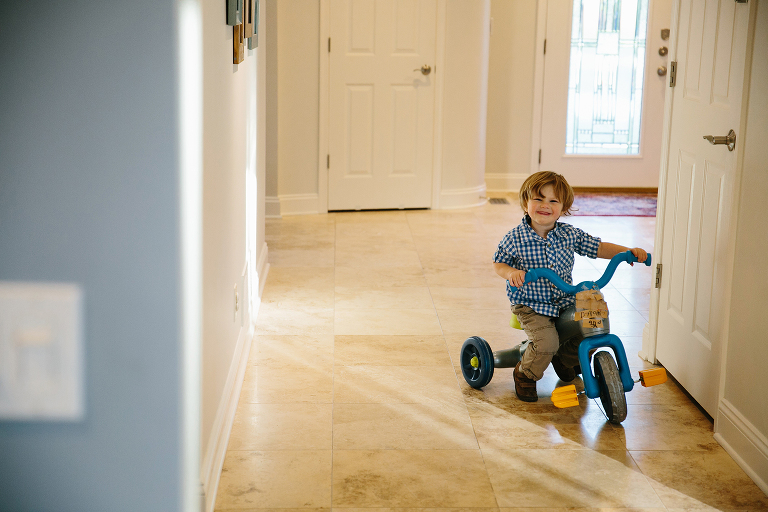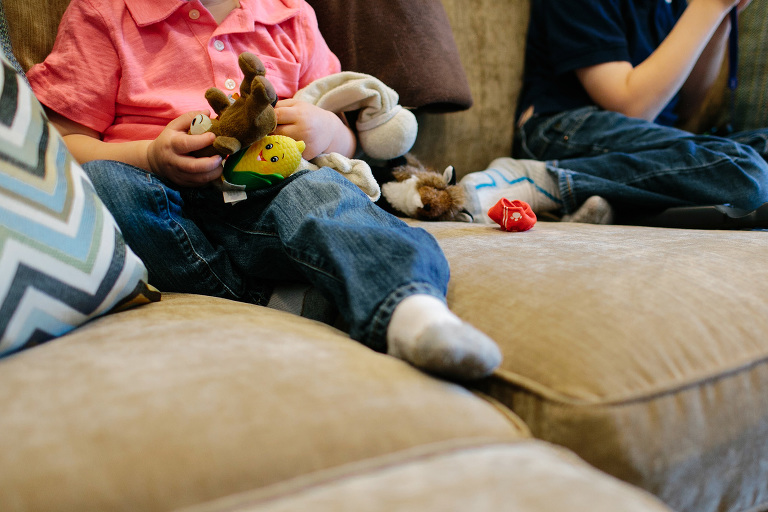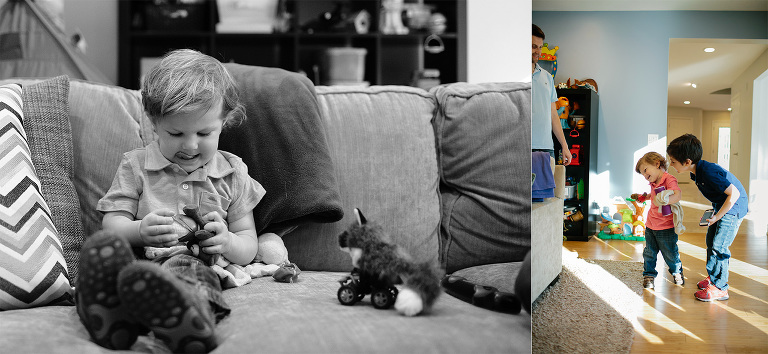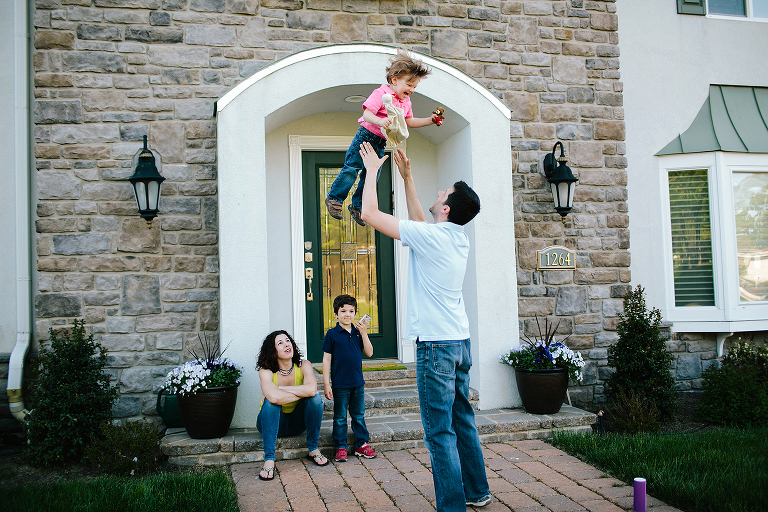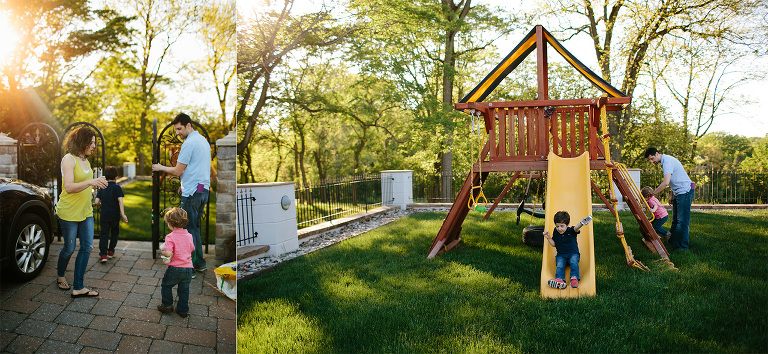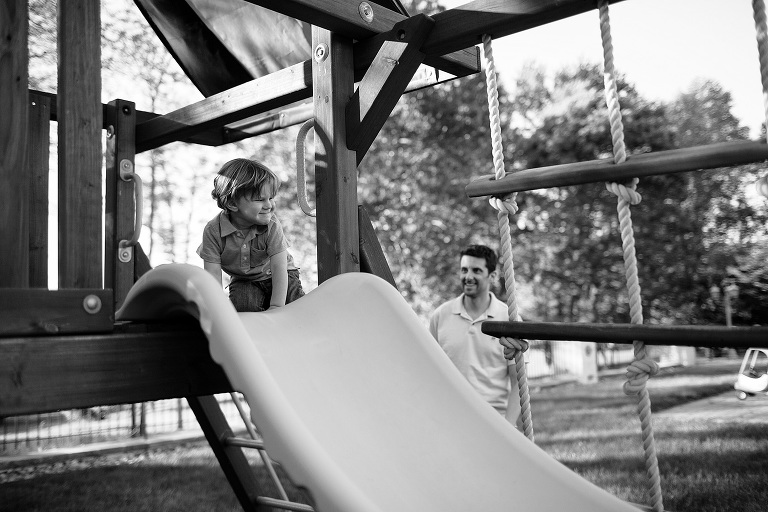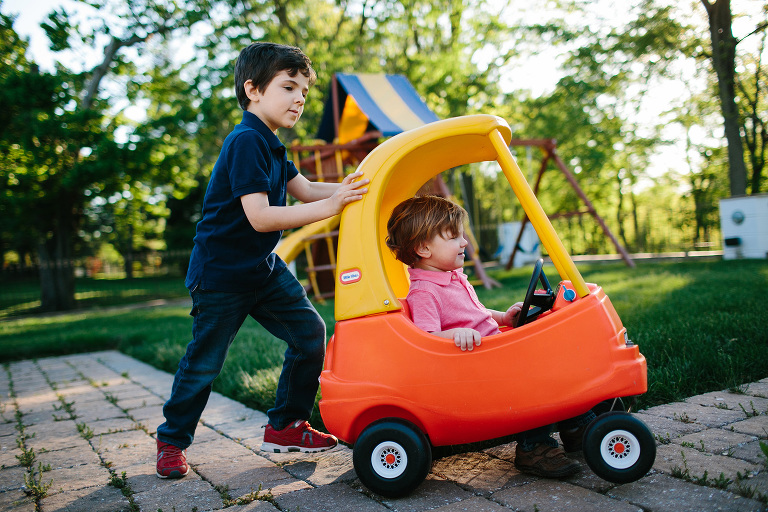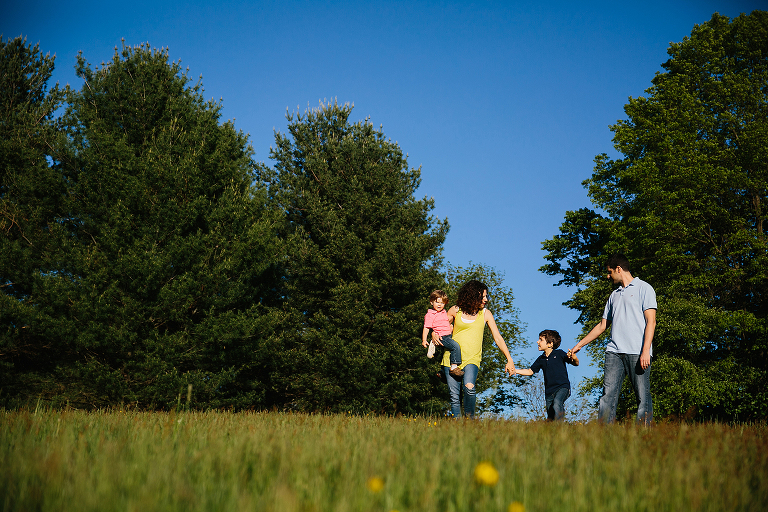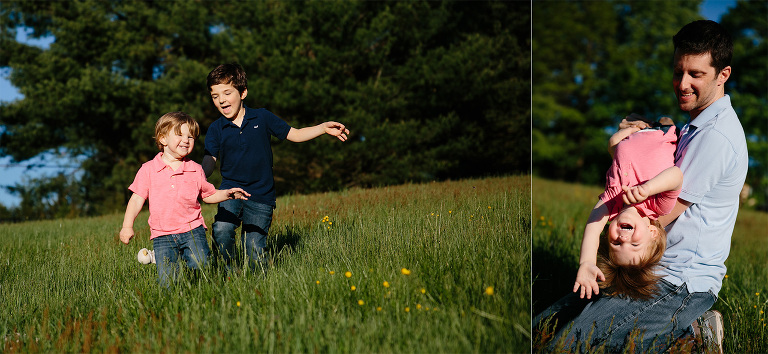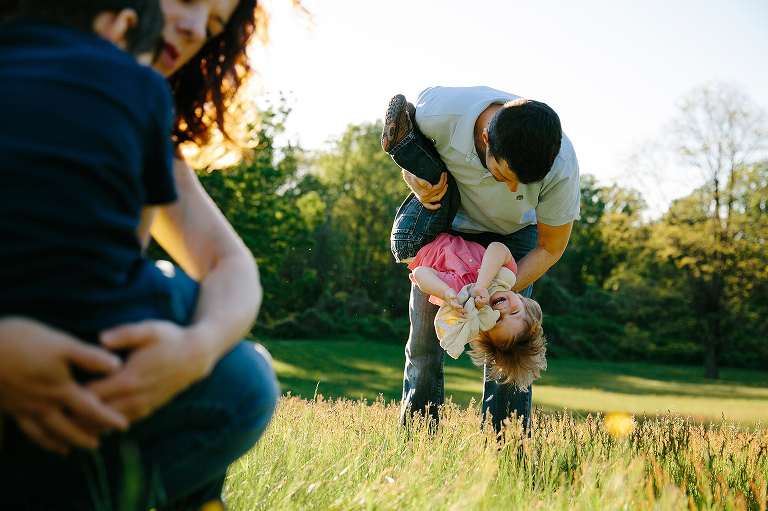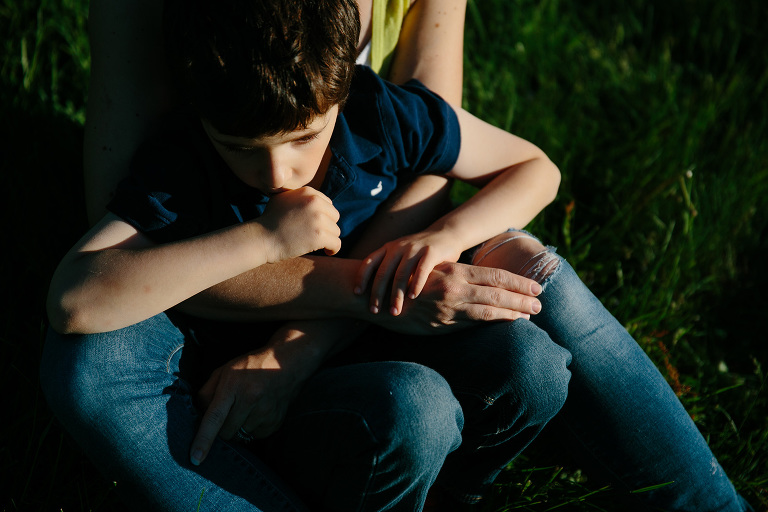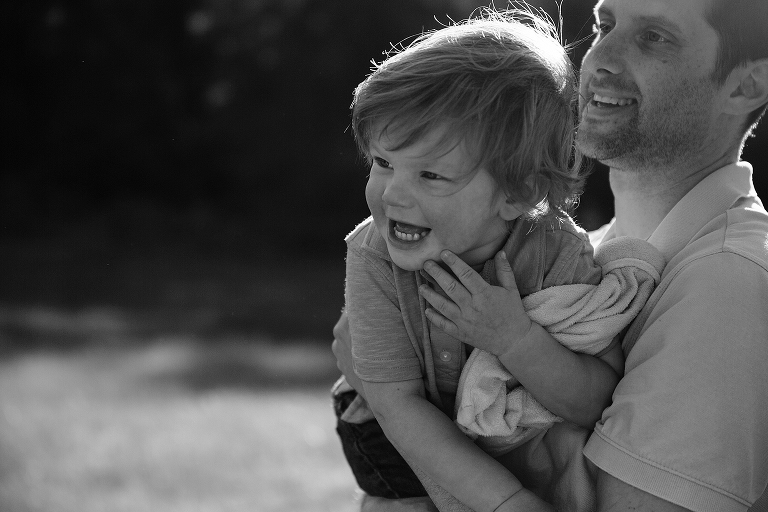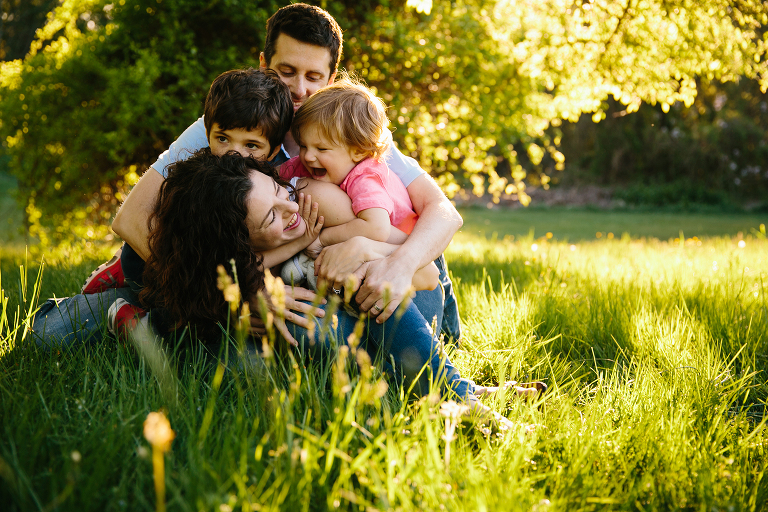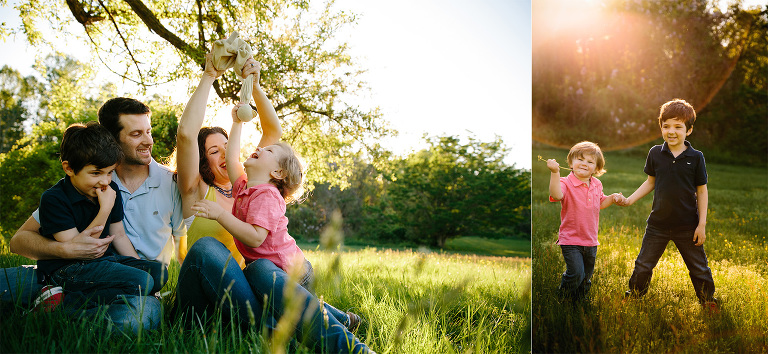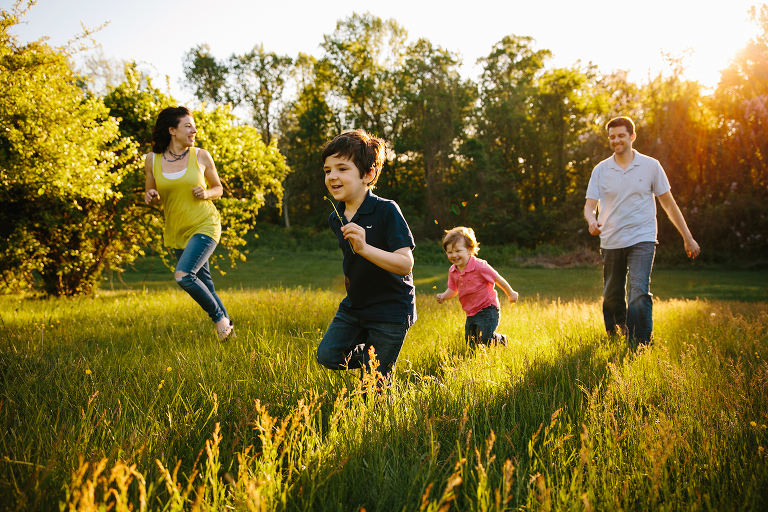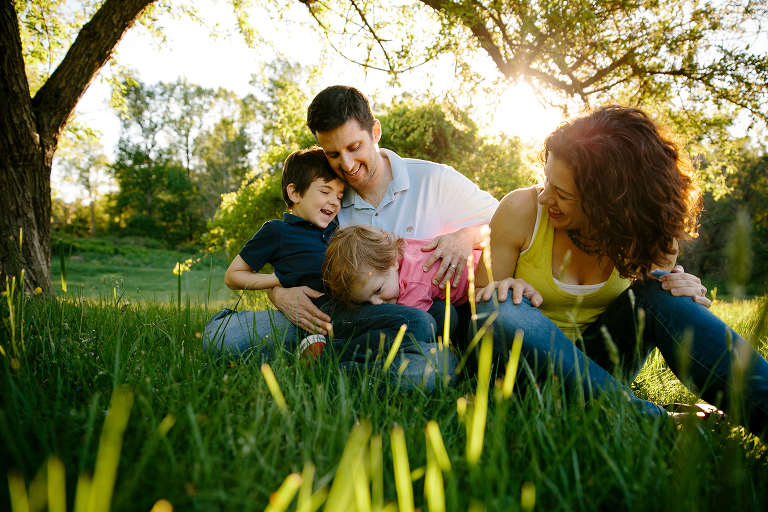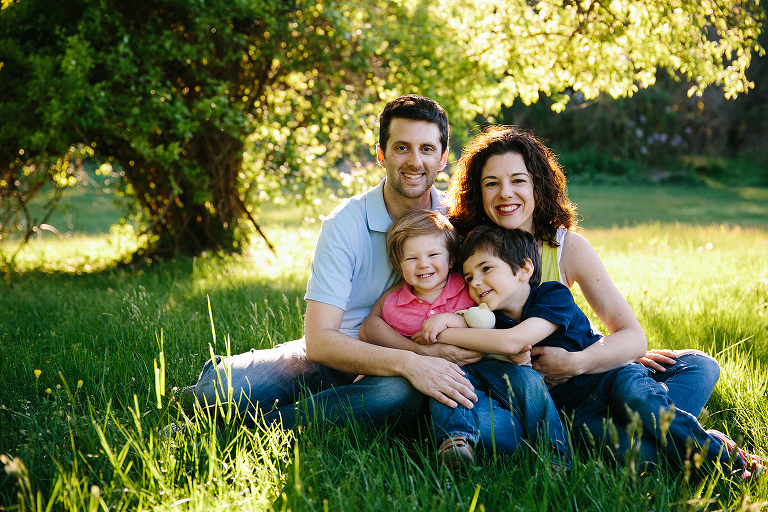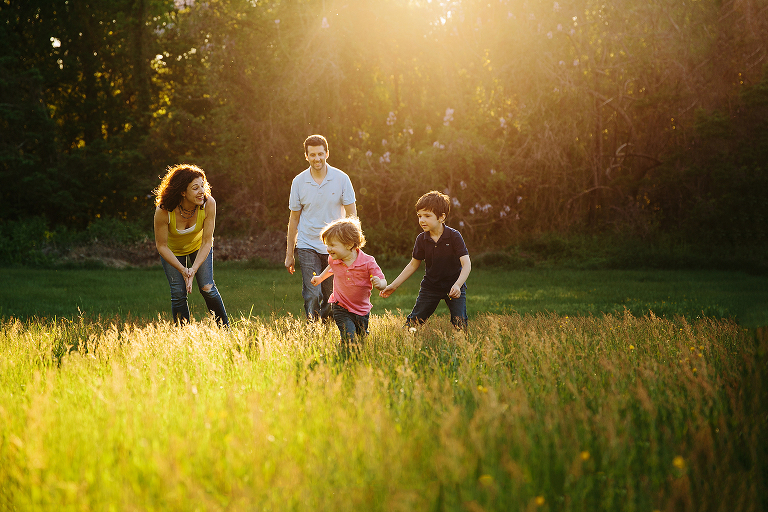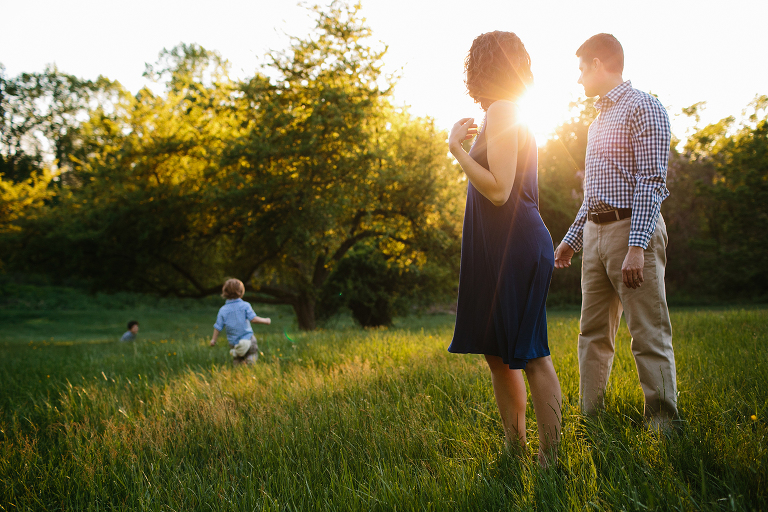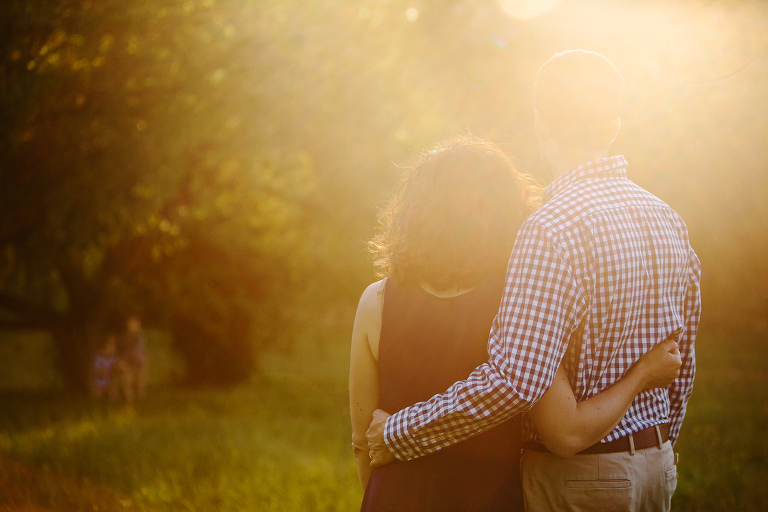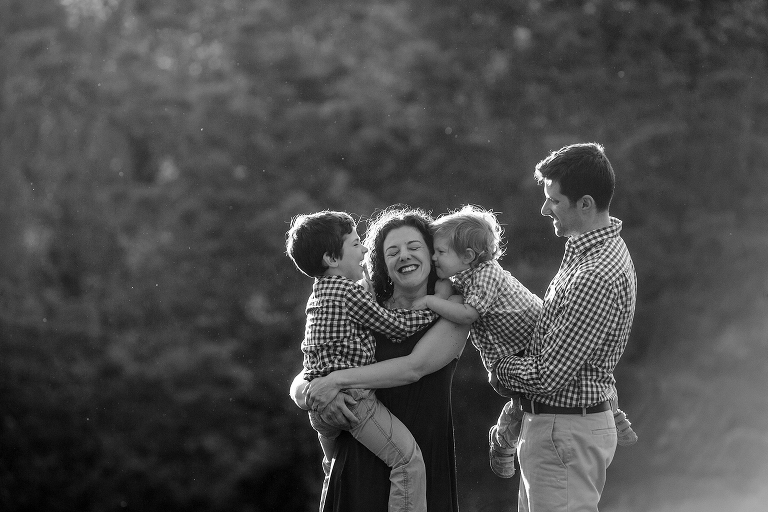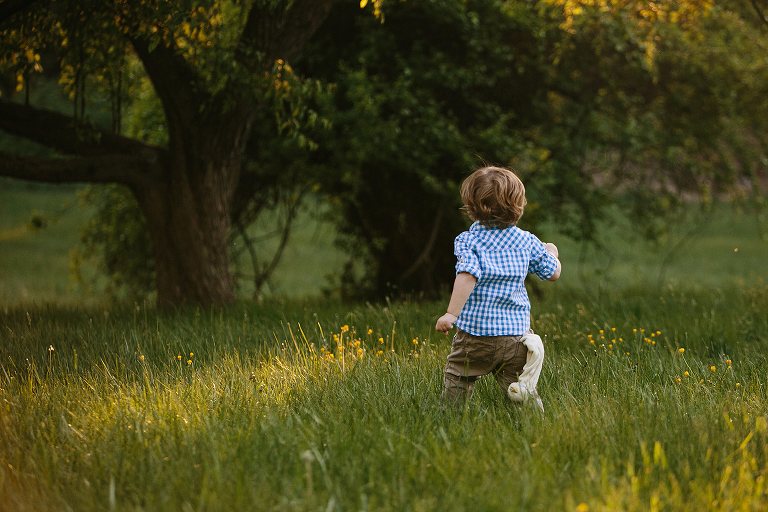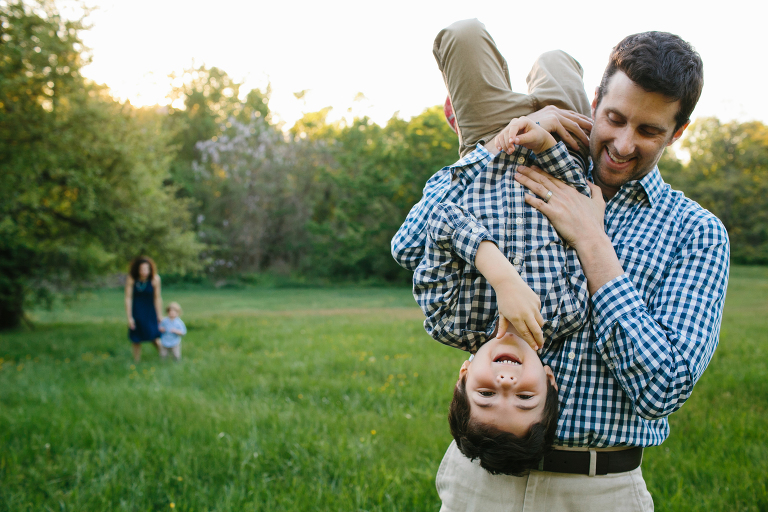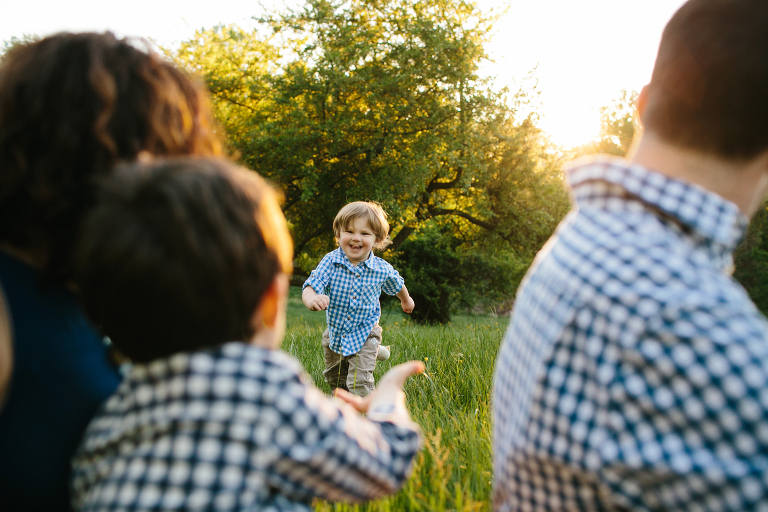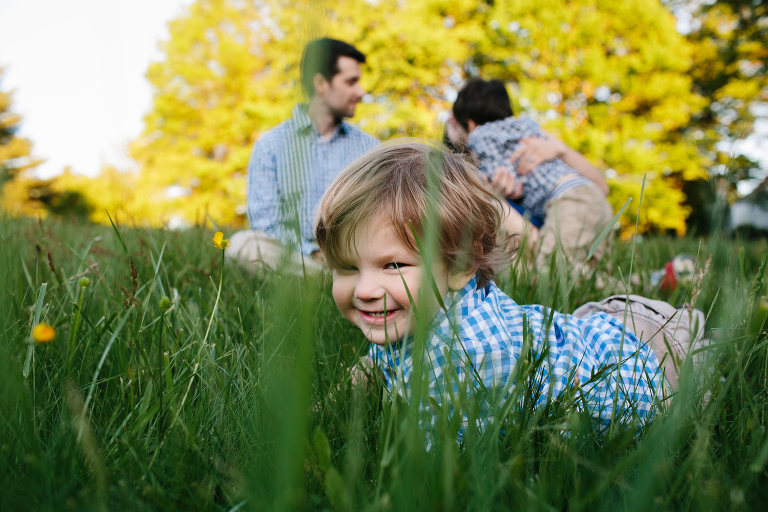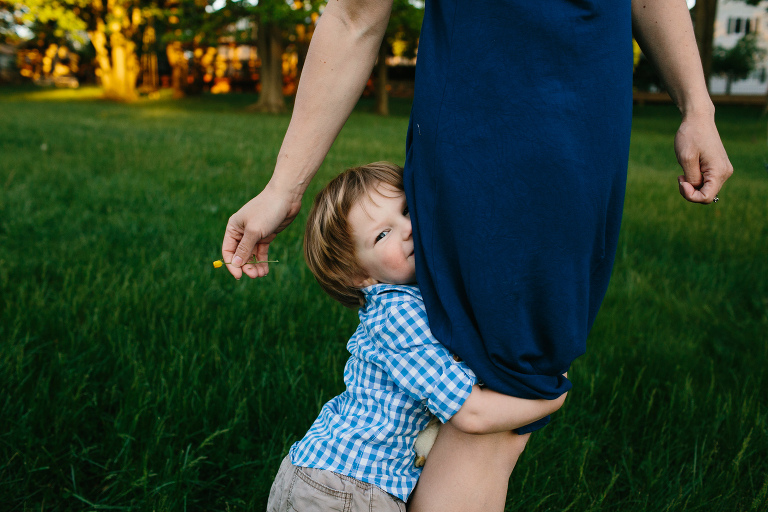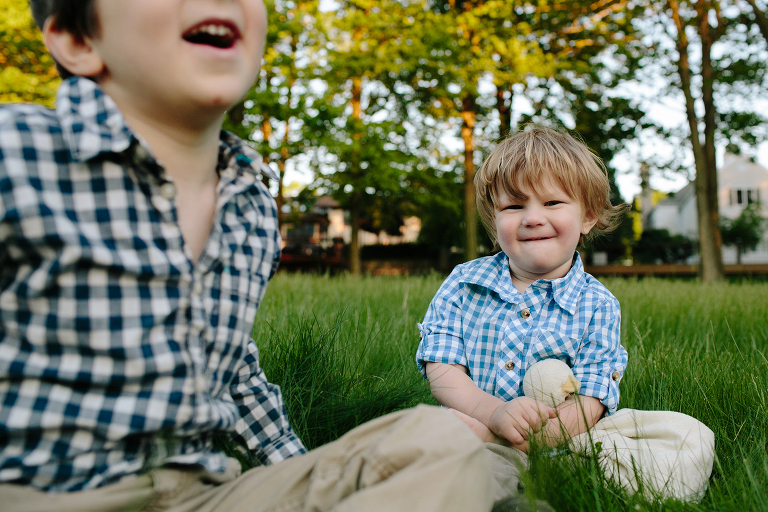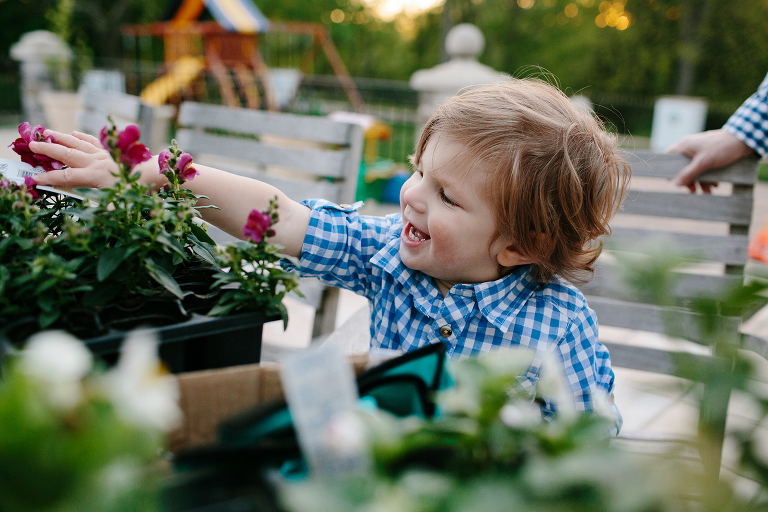 Outside of a fun and happy family, there are two things that I really, really love in a session; time documenting a family at home and magic hour light. This session has both. So, it's no surprise that I'm completely in love with the images we captured.
In their home, I loved photographing the boys at their most relaxed. There, they didn't have to worry about posing. They played with their toys, had a dance party and rode a bike through the kitchen. I also loved documenting the impermanent details of family life; the art work strung up on the wall, little arms loaded with precious toys, and the remnants of a treasure hunt.
When everyone was ready, we headed out back. After a brief stop at the play set, we ended up in the most beautifully sun drenched field I've ever seen. Seriously, when I push families to have their session at sunrise or sunset, this is the magical light that I'm thinking about. There is just no substitute. There, the boys picked flowers and snuggled/climbed on mom and dad. The whole session was so relaxed and happy and I just love how that comes through in these photos.
Want to plan a session at home, at magic hour, OR a session that includes a little bit of both? Contact me and let's chat!