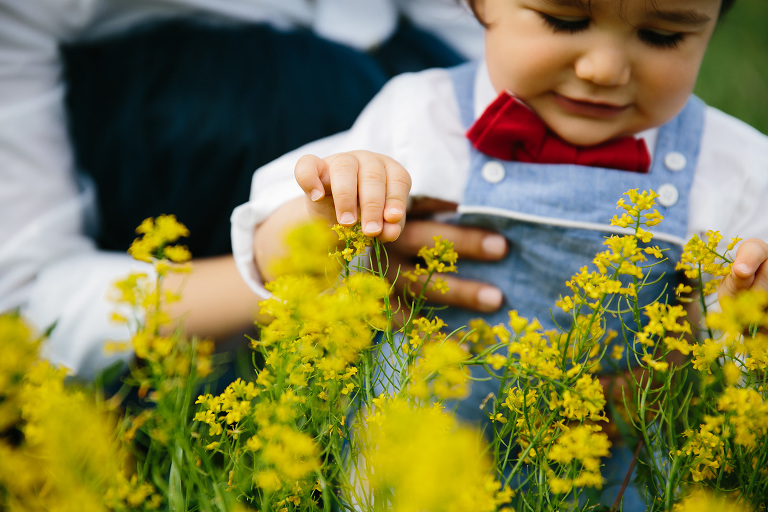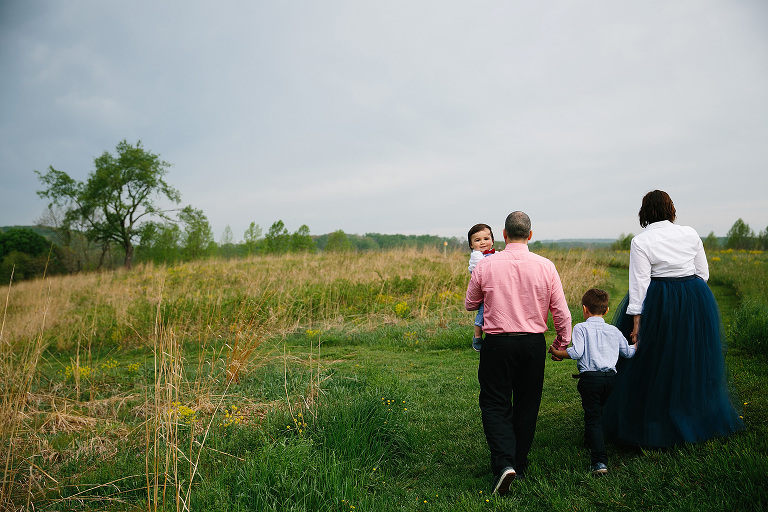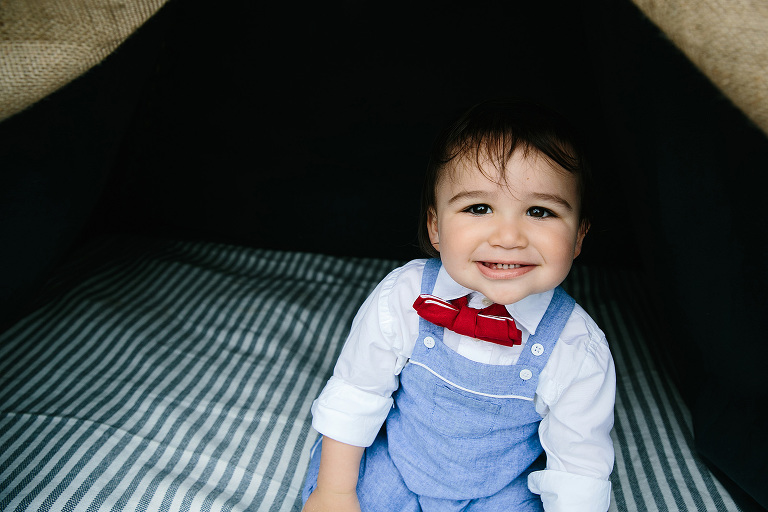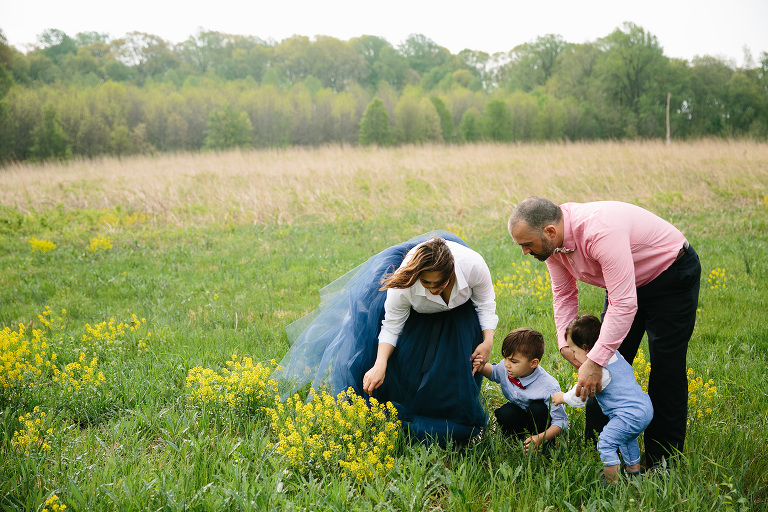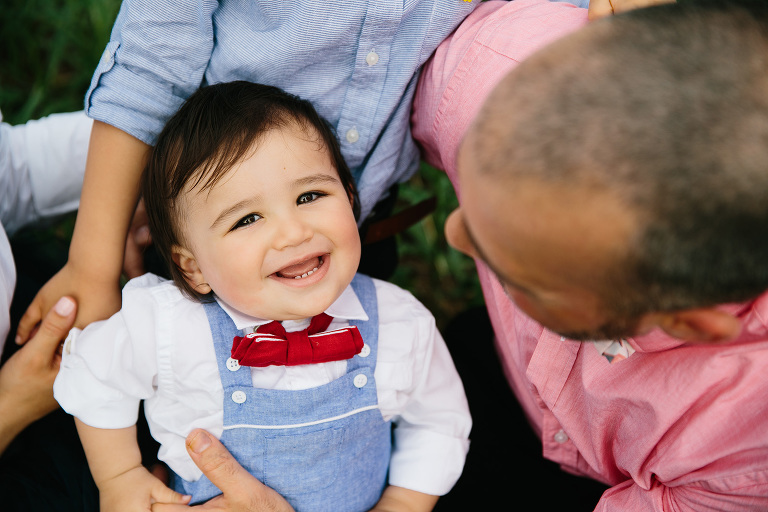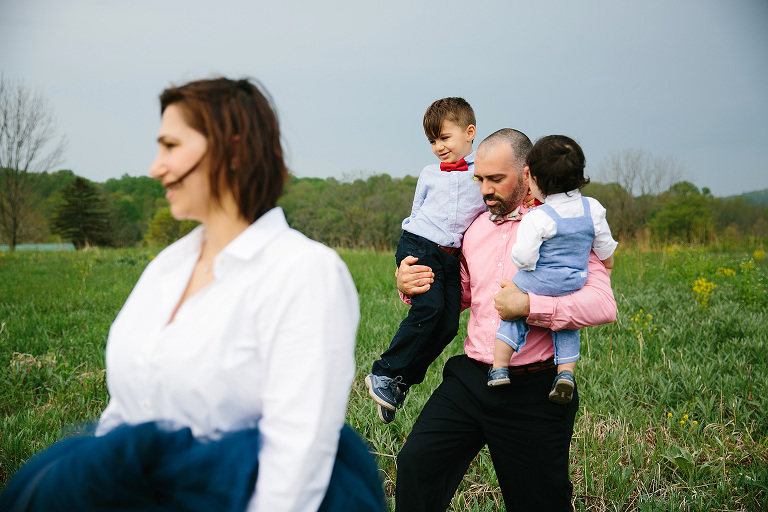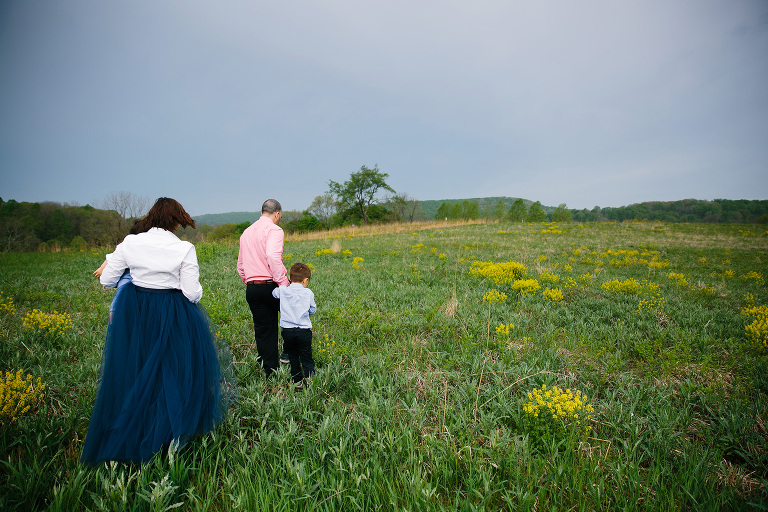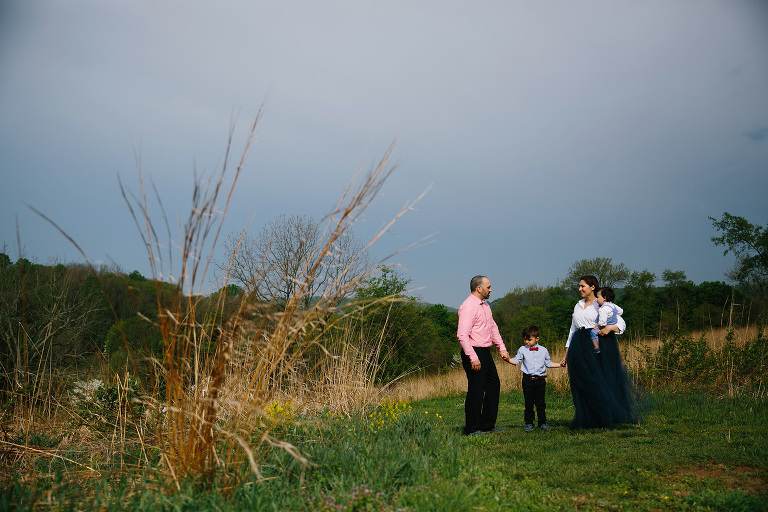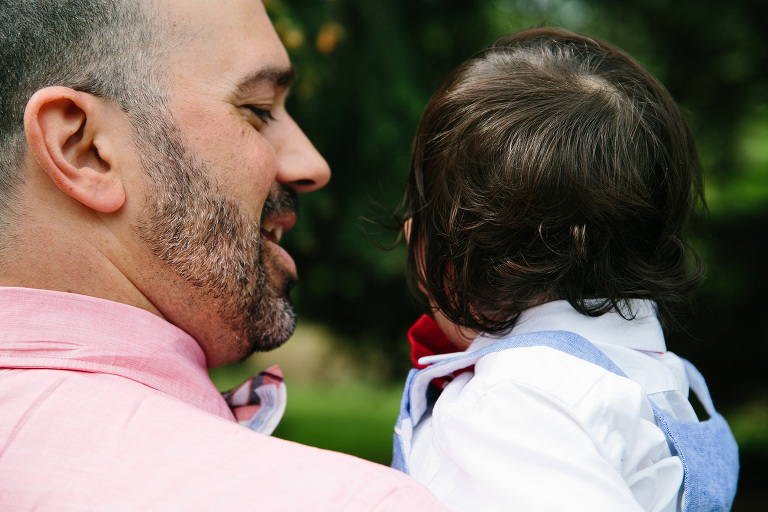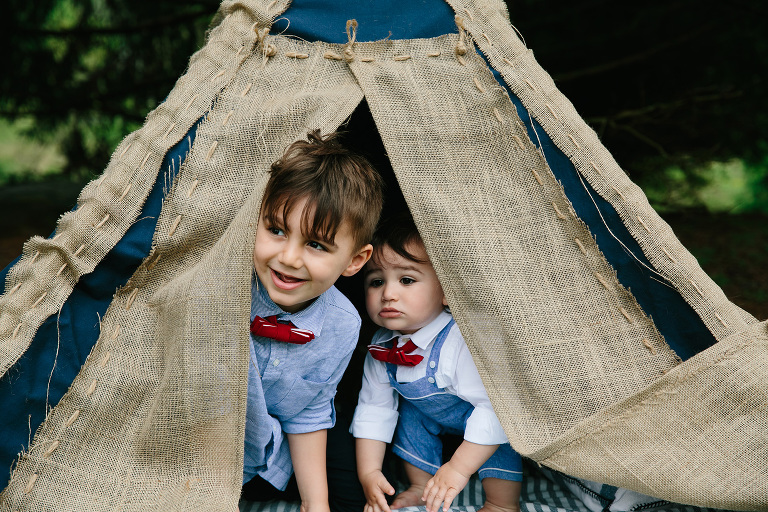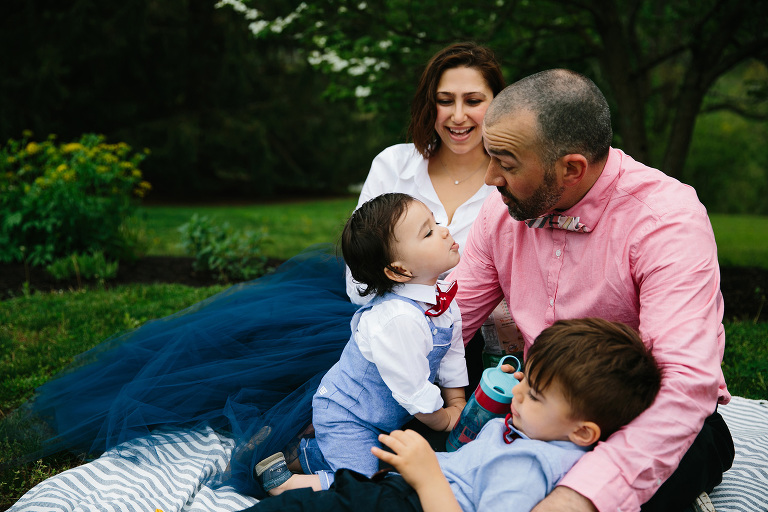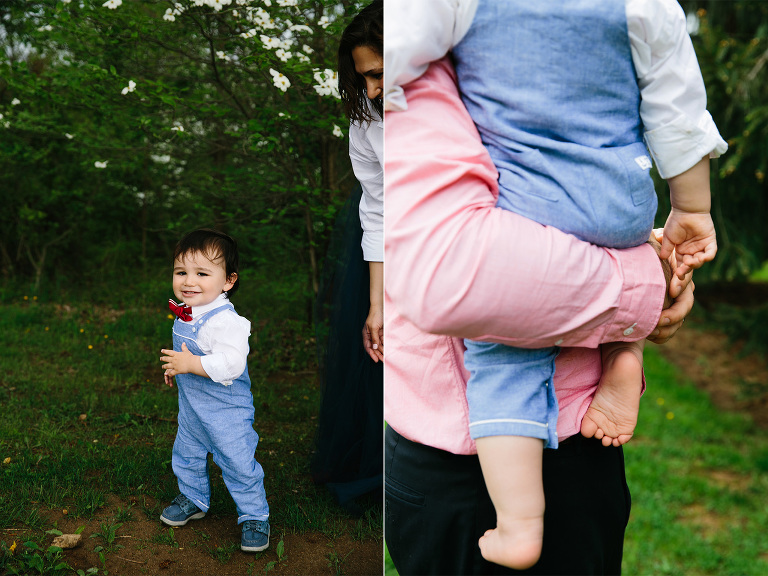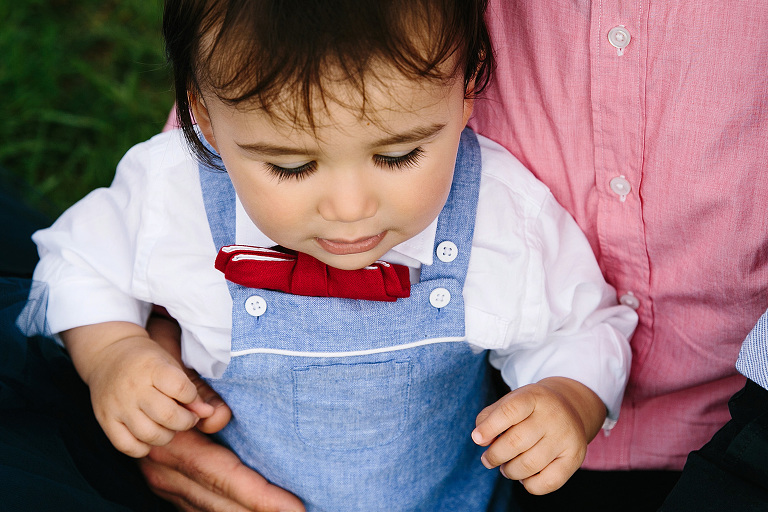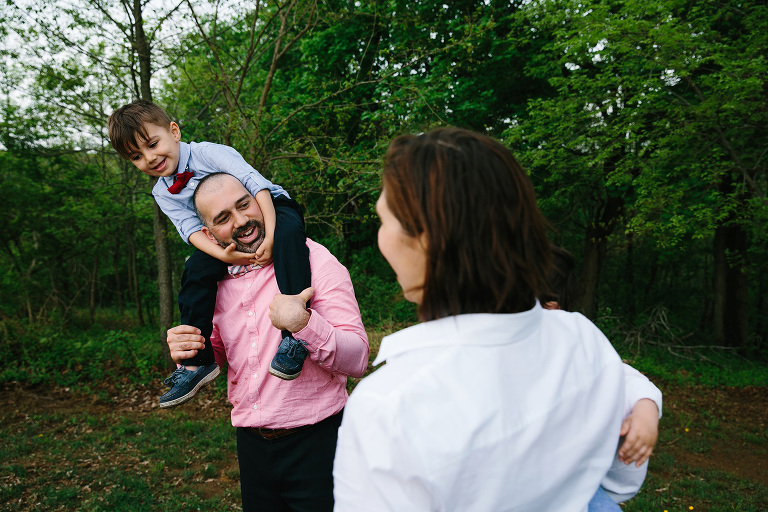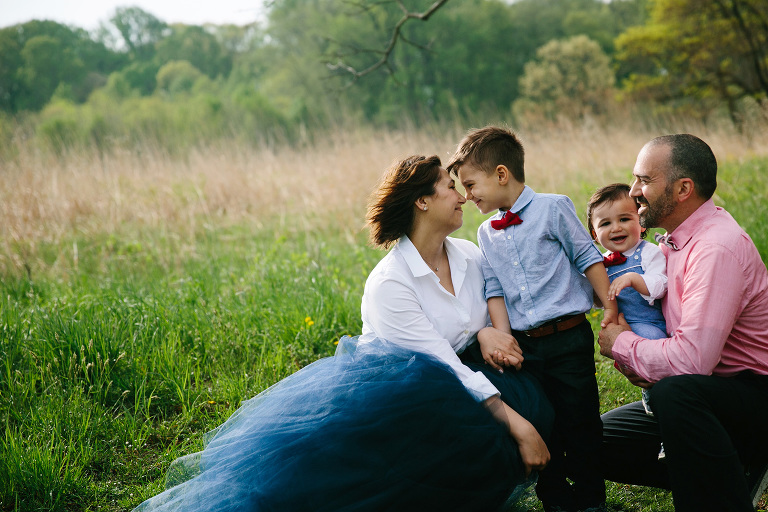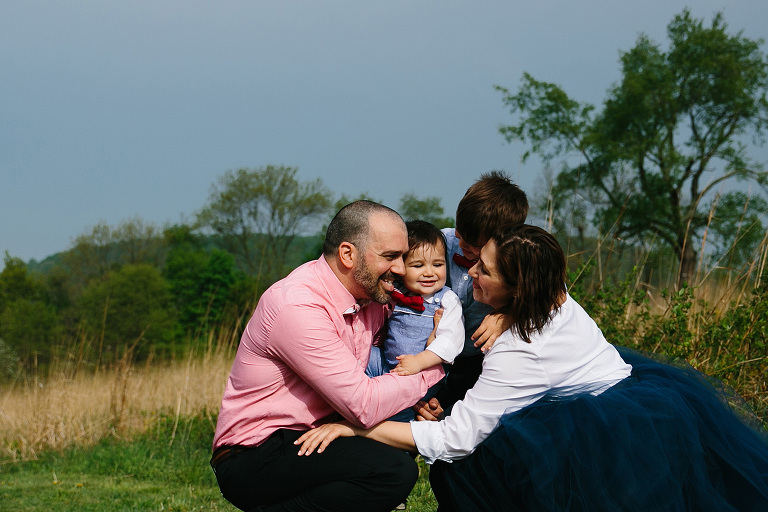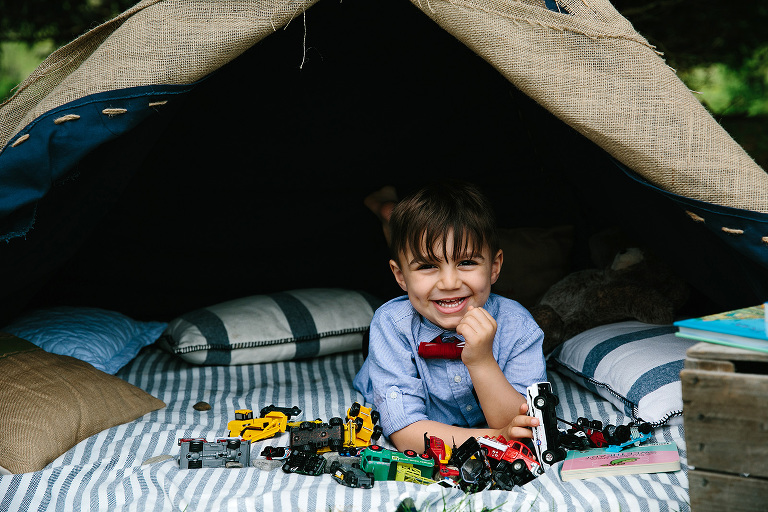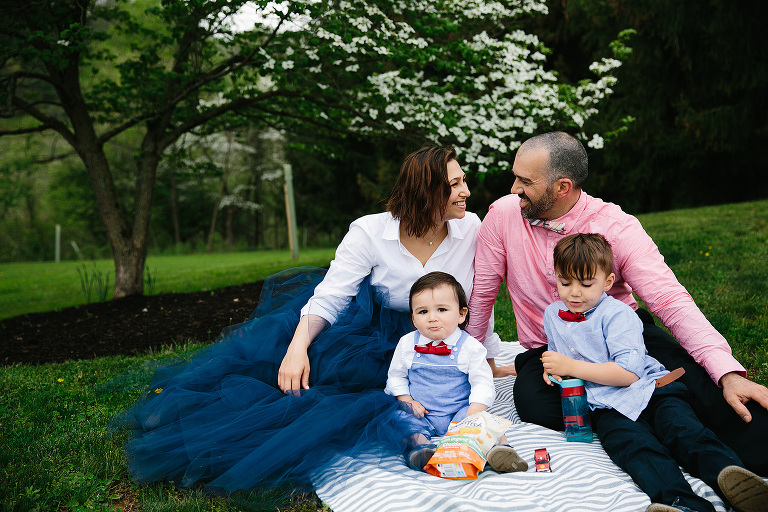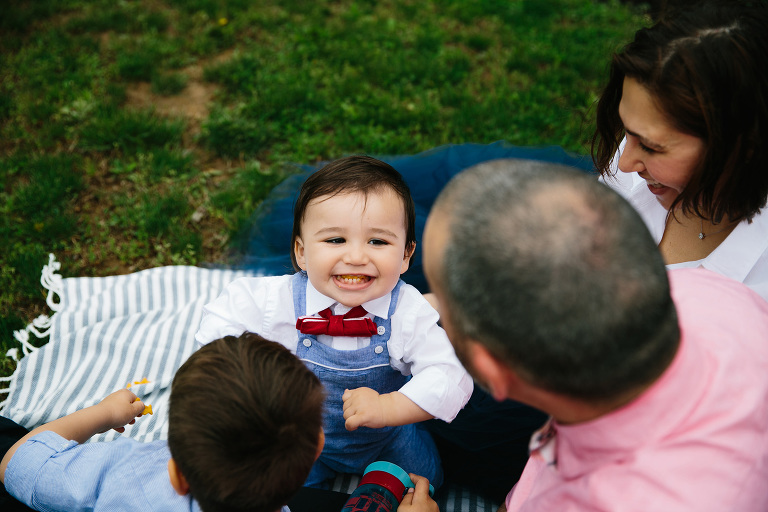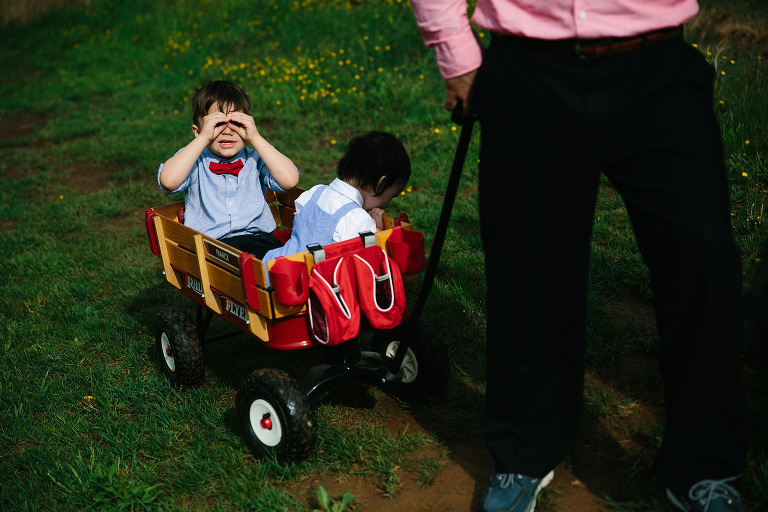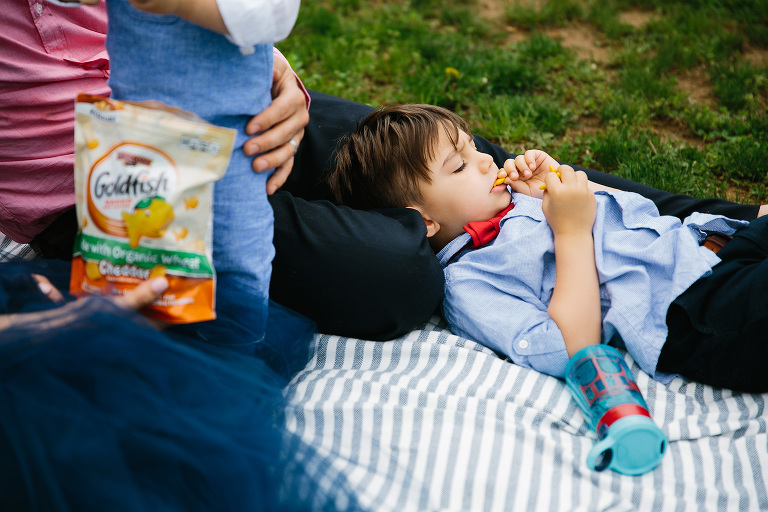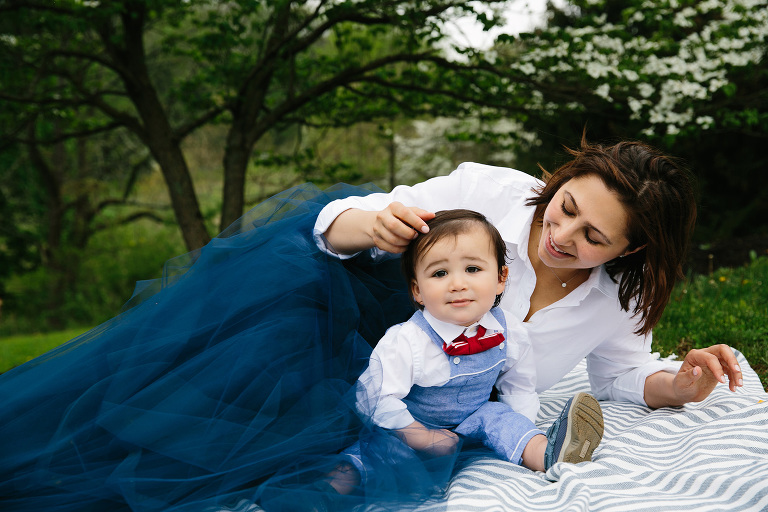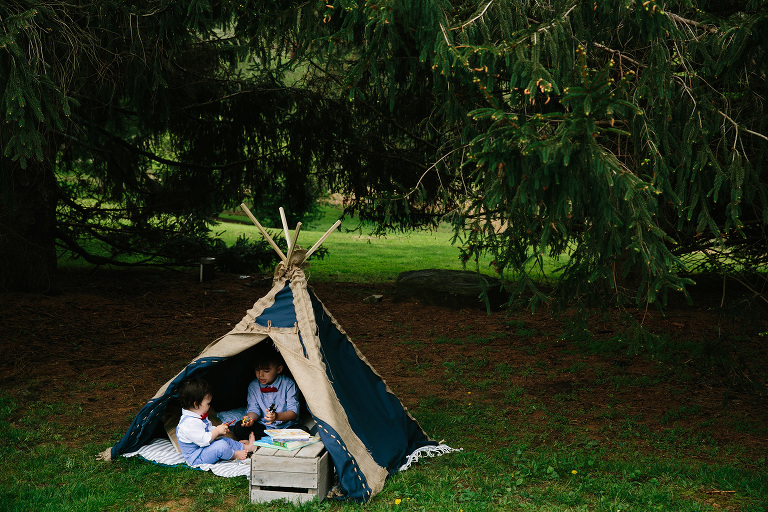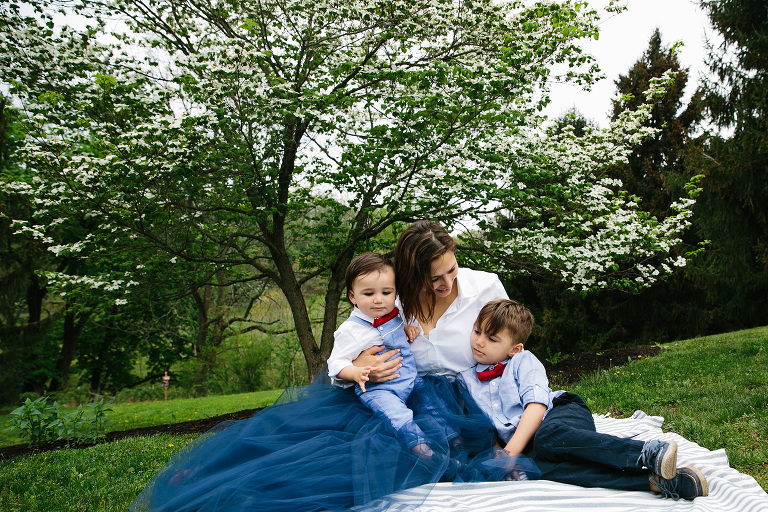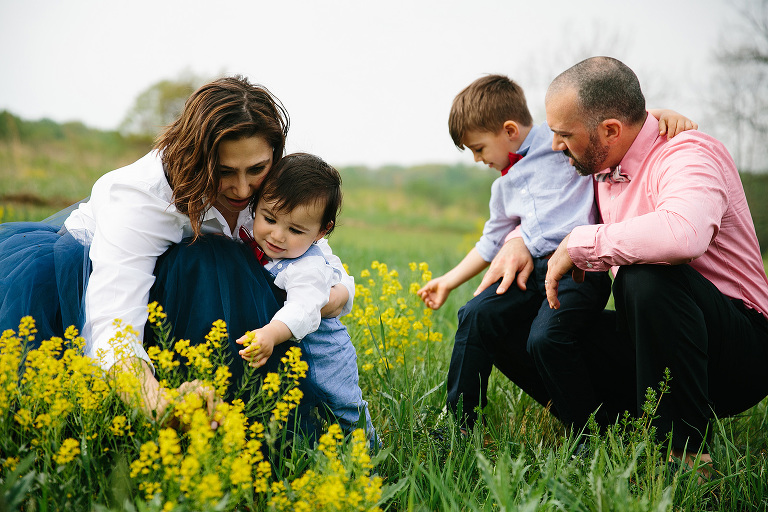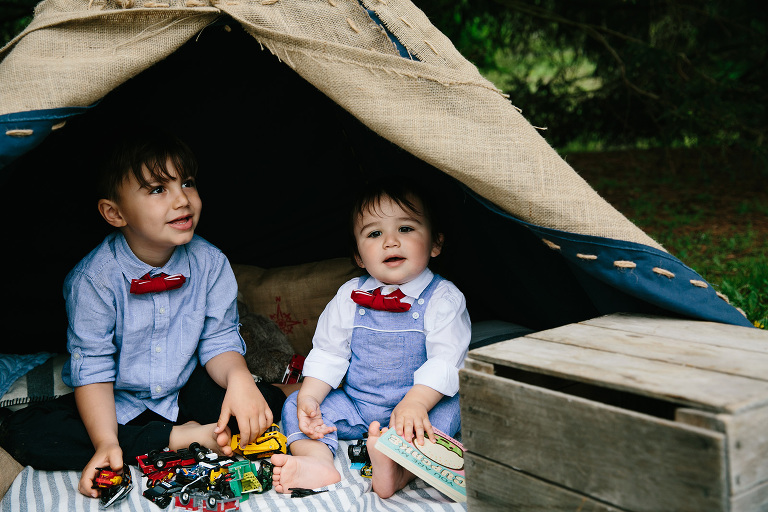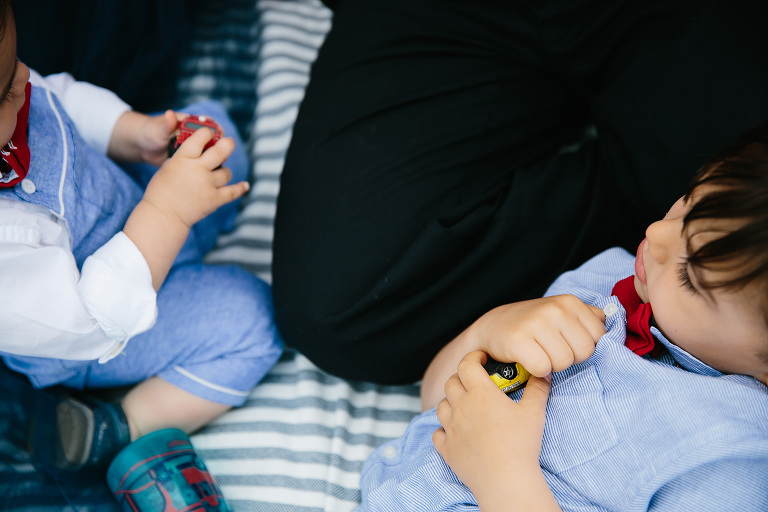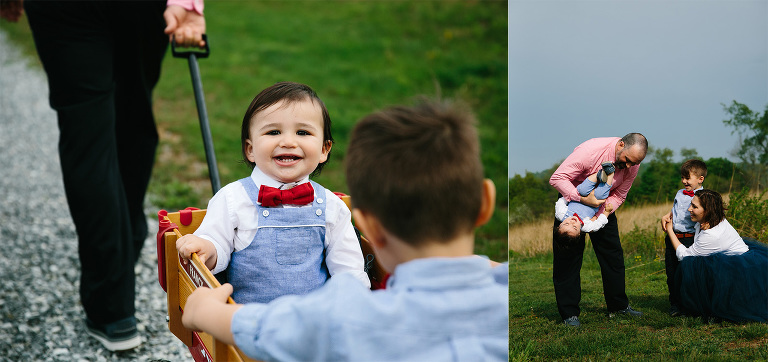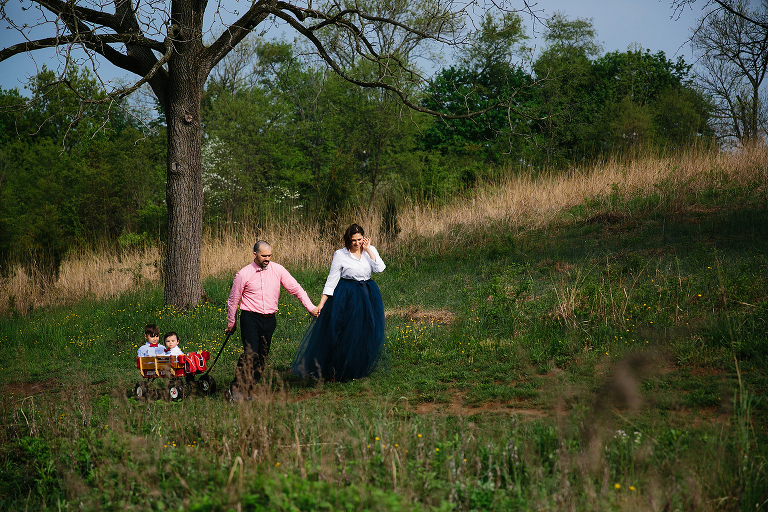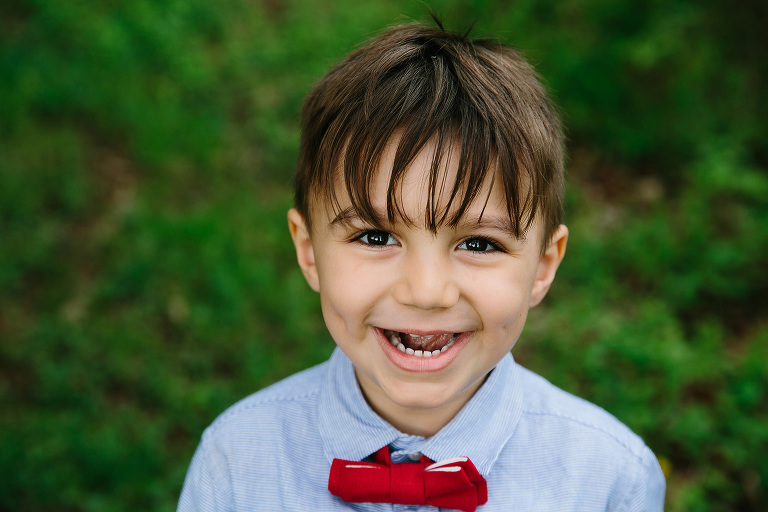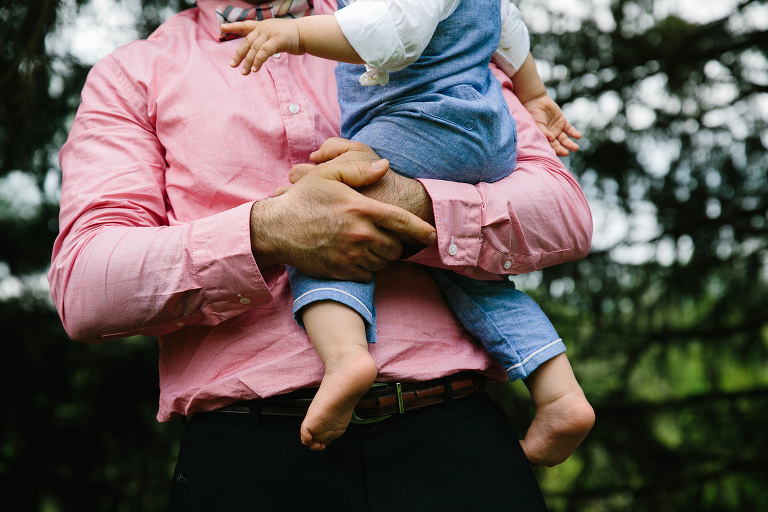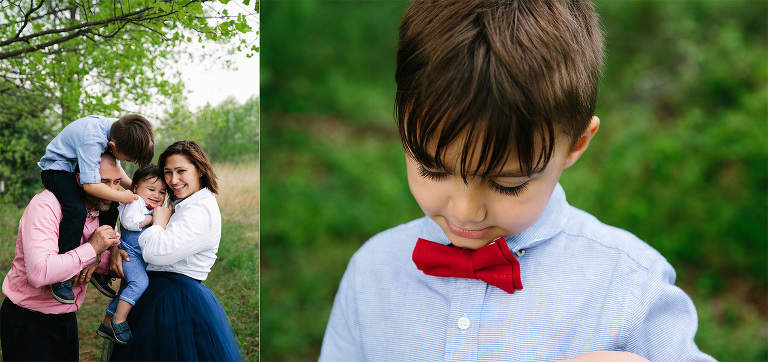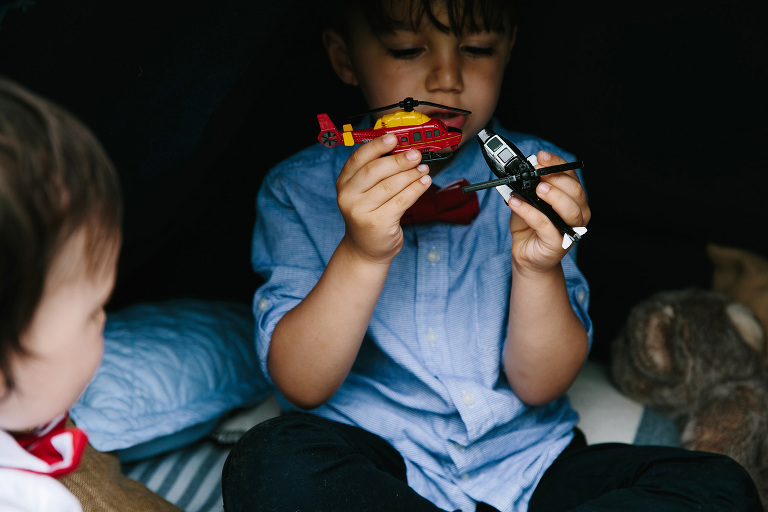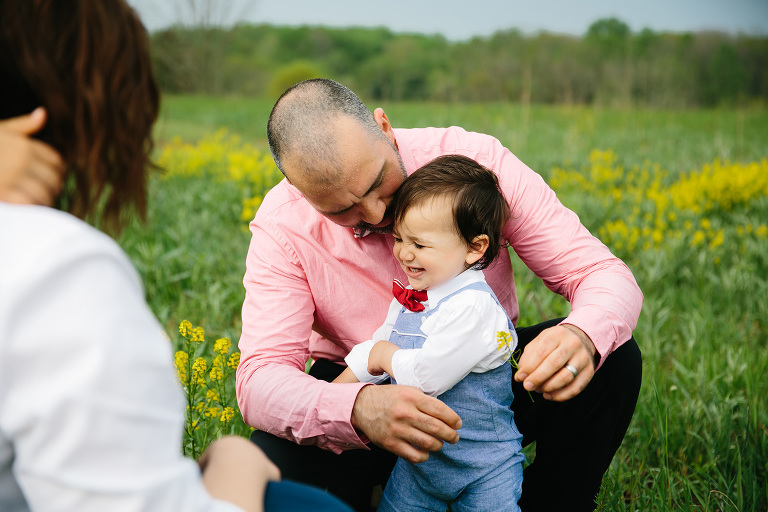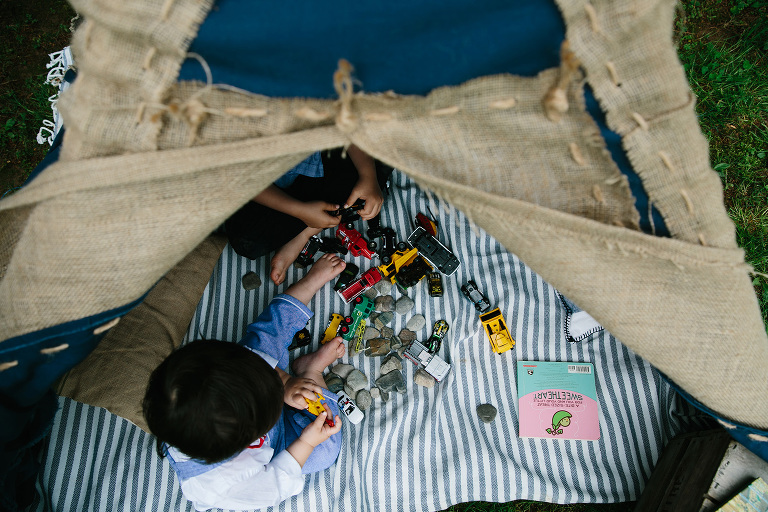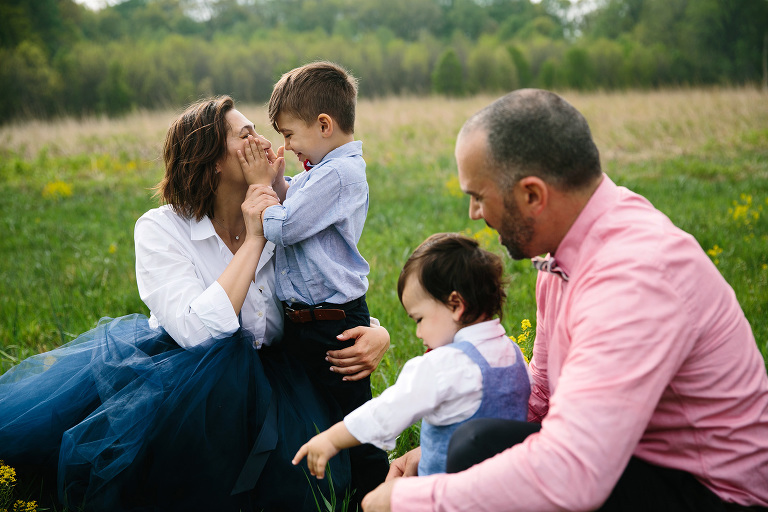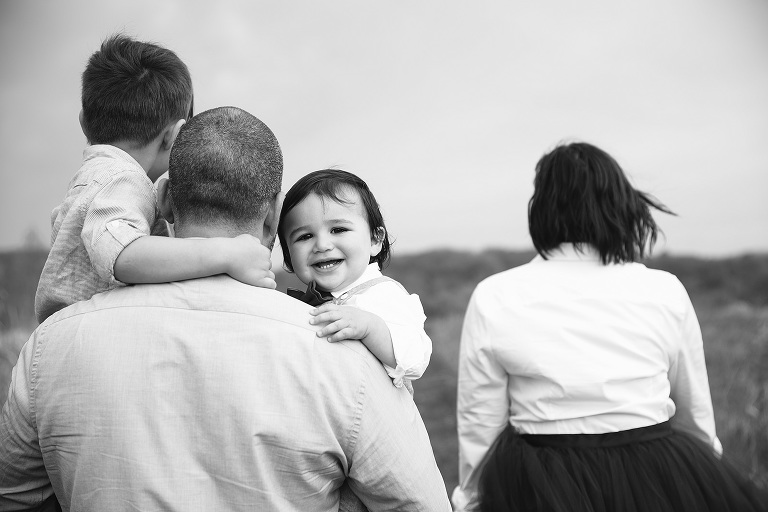 I had so much fun photographing this sweet, beautiful family in Chester Springs, at the Binky Lee Preserve. It was a hot spring morning and we had the prettiest cloudy skies rolling in overhead. I love that mom put so much thought into their session to make it special for their family. Everything that you see in these photos, she brought along. That includes the wagon, blankets, pillows, a homemade teepee, a wooden crate, favorite books, a whole fun bag of cars, water and snacks (let's be honest, perhaps the most important ingredient for a perfect session), and that phenomenal skirt. Oh, and did I mention the smash cake to celebrate the little guy's first birthday? Ya, that too. And the suspenders and balloons. I honestly just can't handle the cuteness or get over mom's planning. I aspire to this level of organization and preparedness.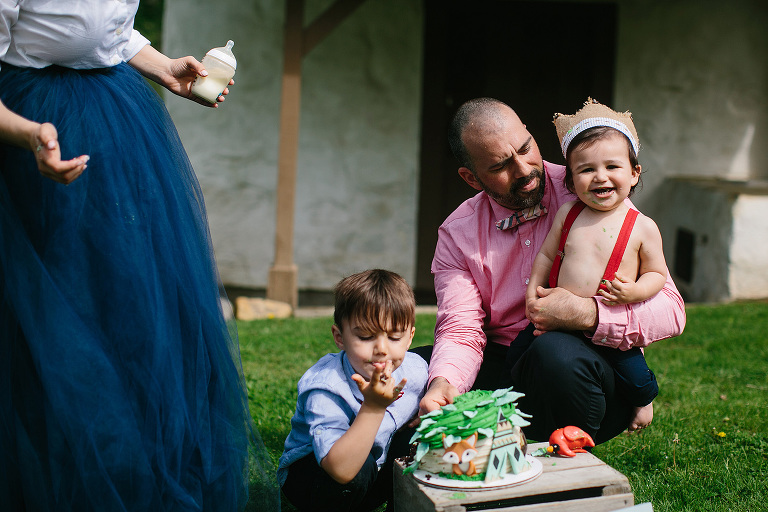 And with all of this pre-planning, the session was still completely relaxed and fun. It was so fun to see the boys explore the fields, snuggle with mom and dad, play in the teepee and go for a ride in the wagon. I could look at their happy smiling faces all day. They were such sweethearts and it was such a pleasure to photograph them.
If you are interested in planning a session for your family, I'd love to chat. Contact me today!