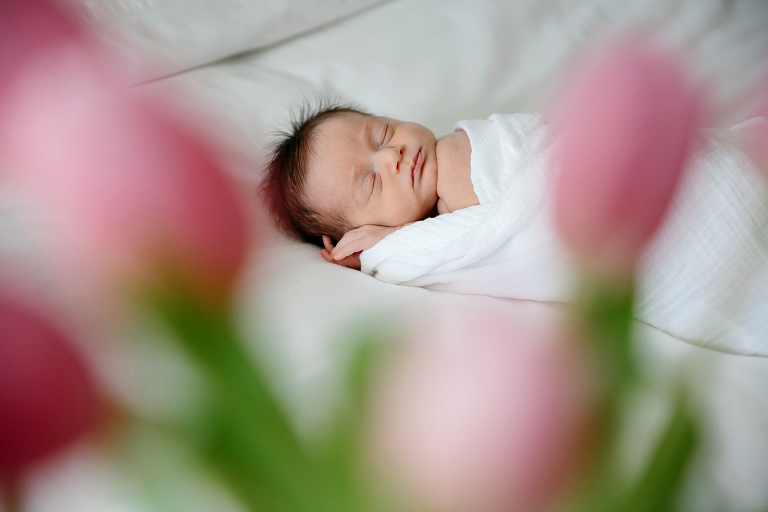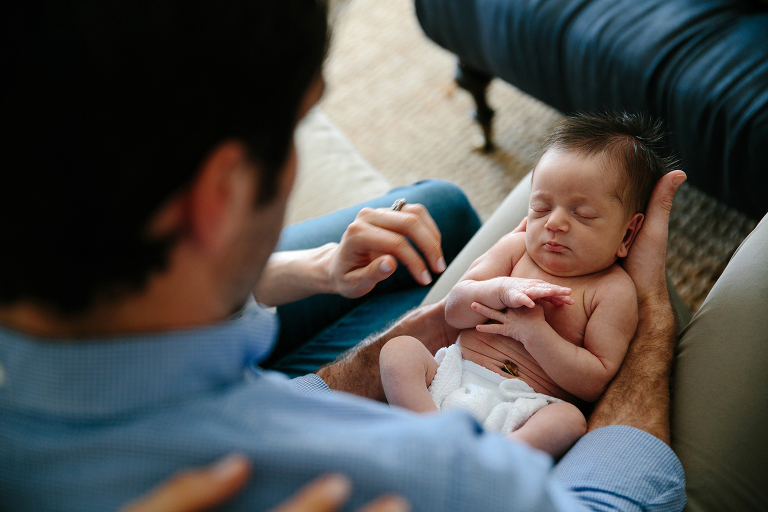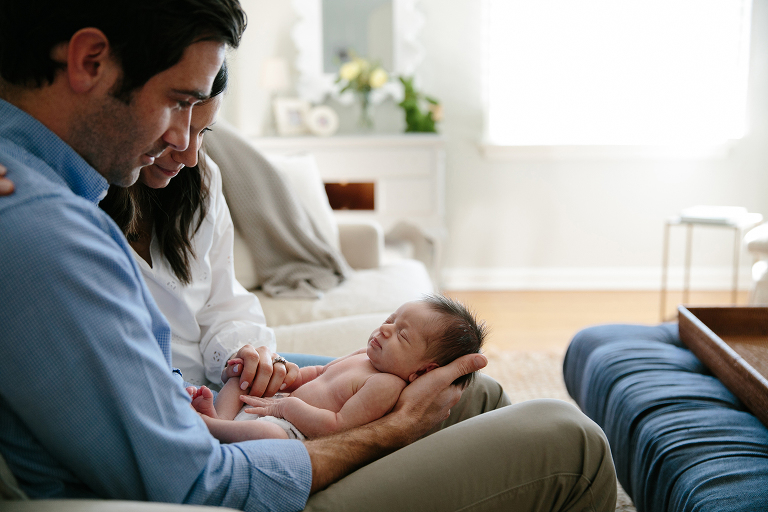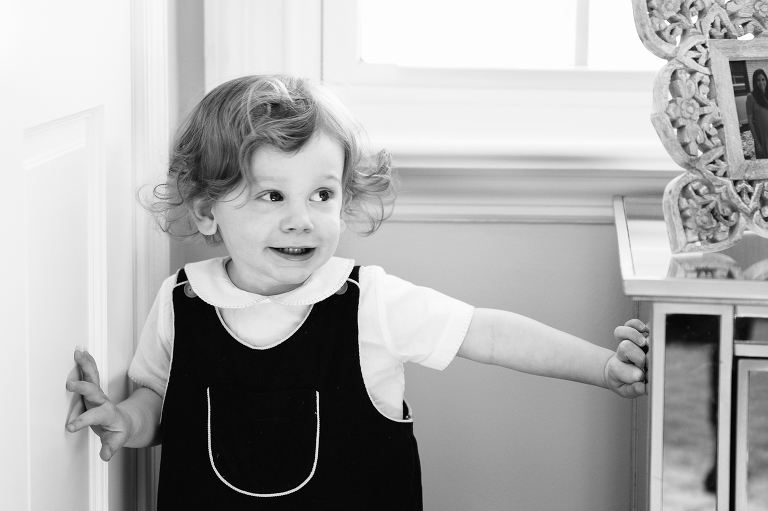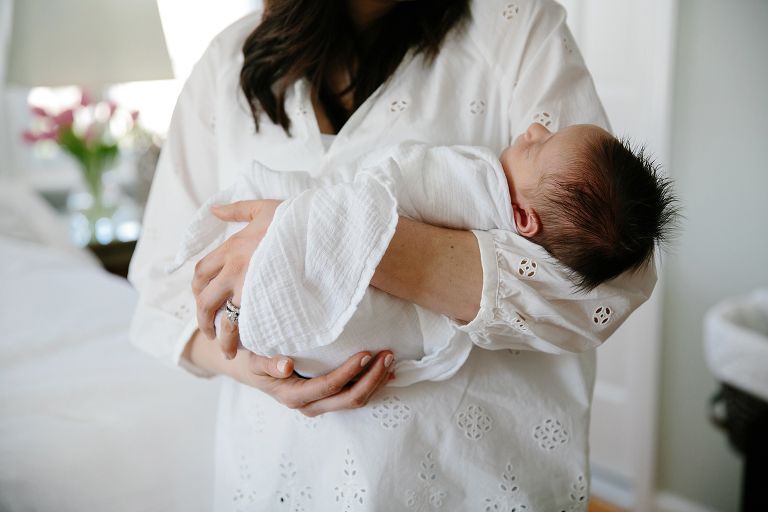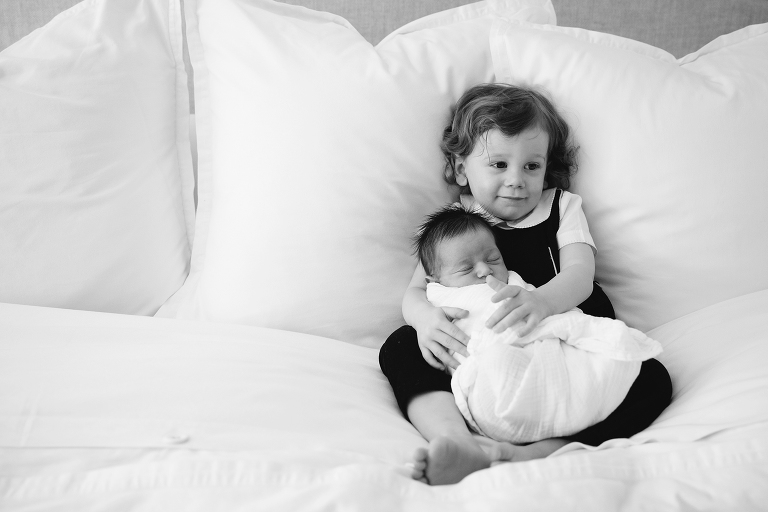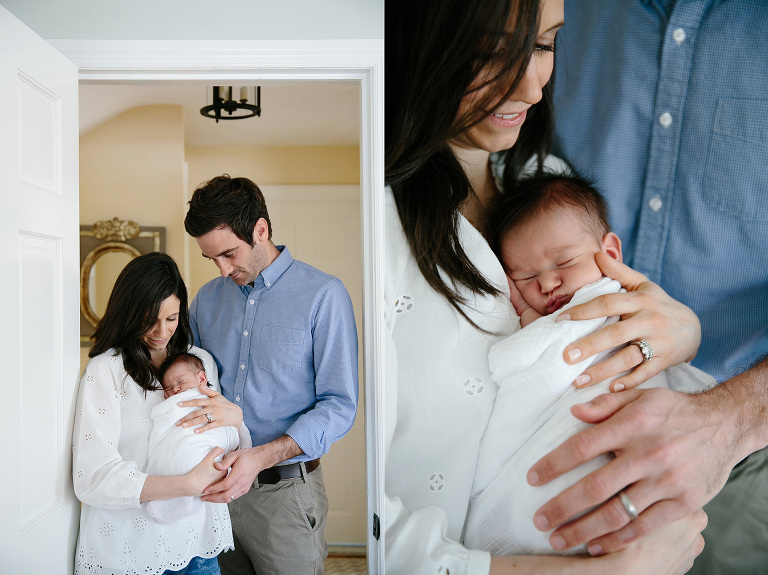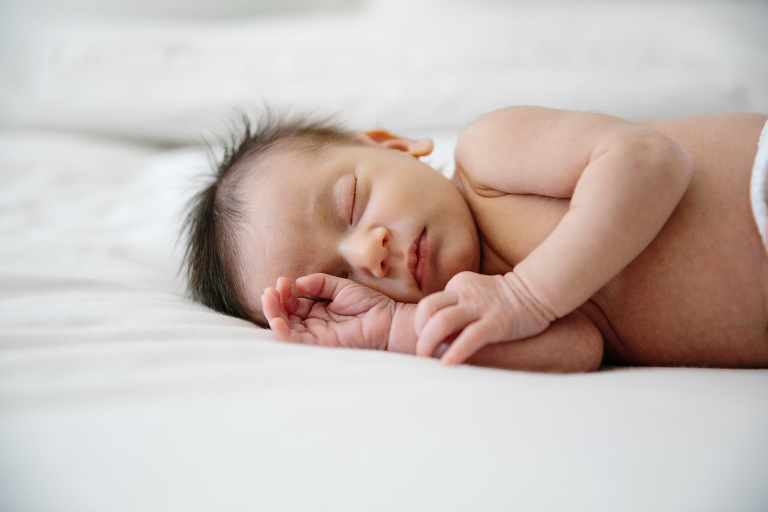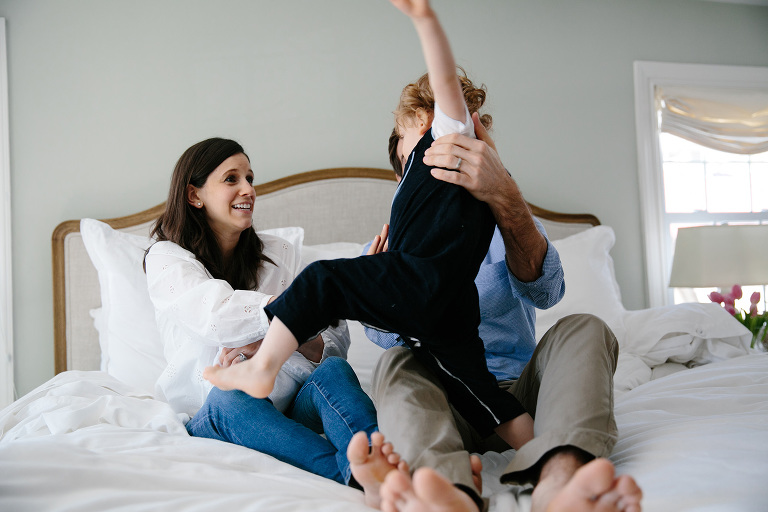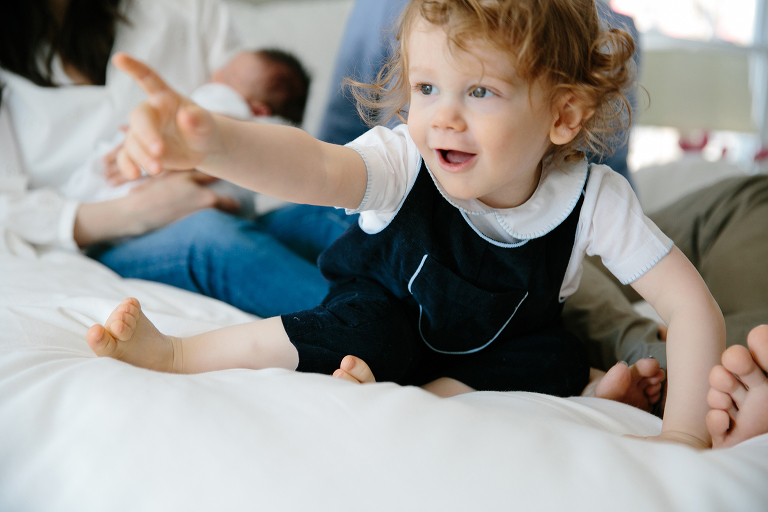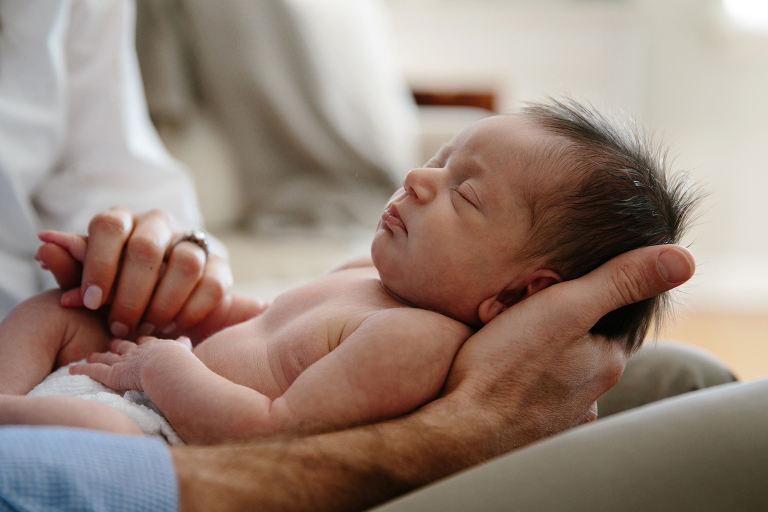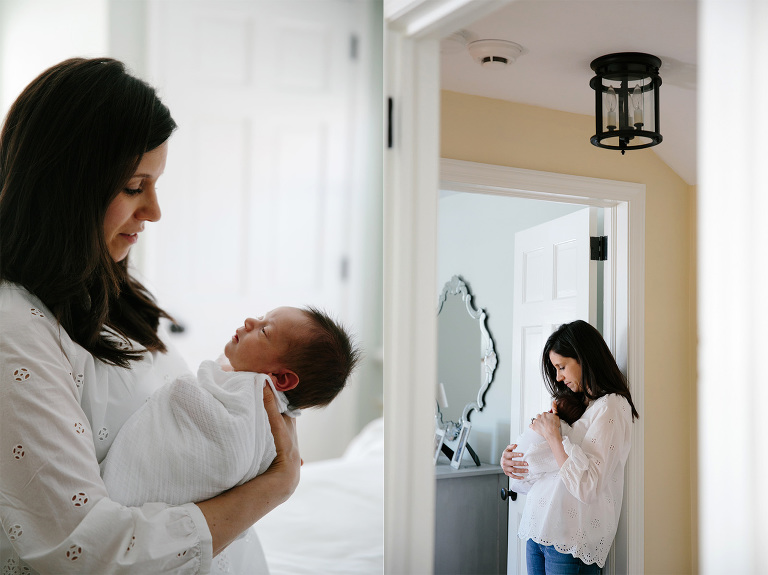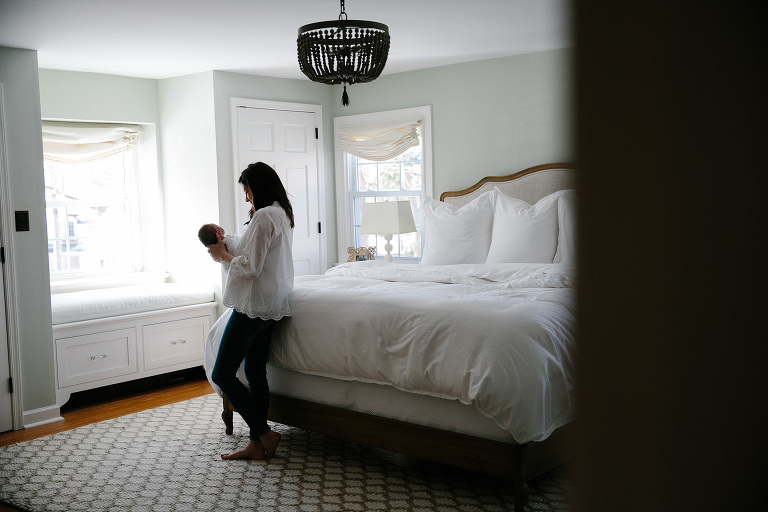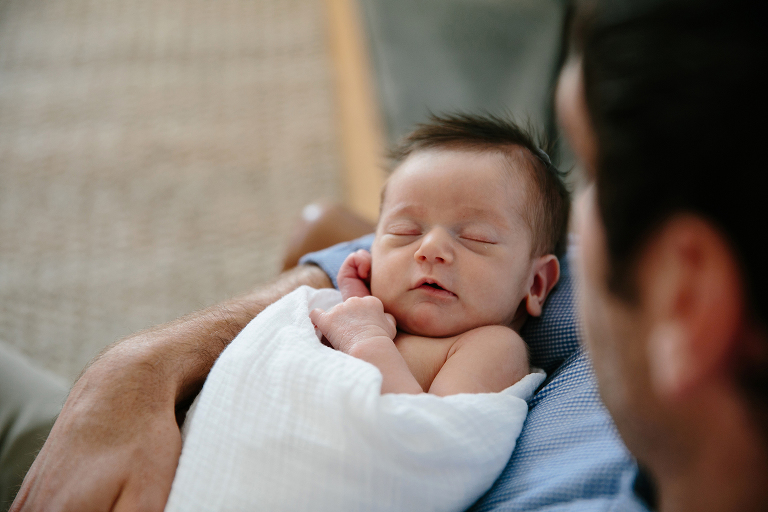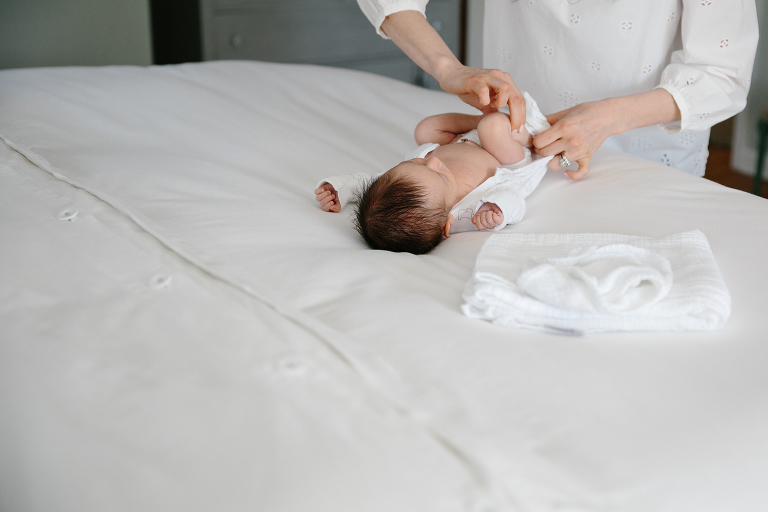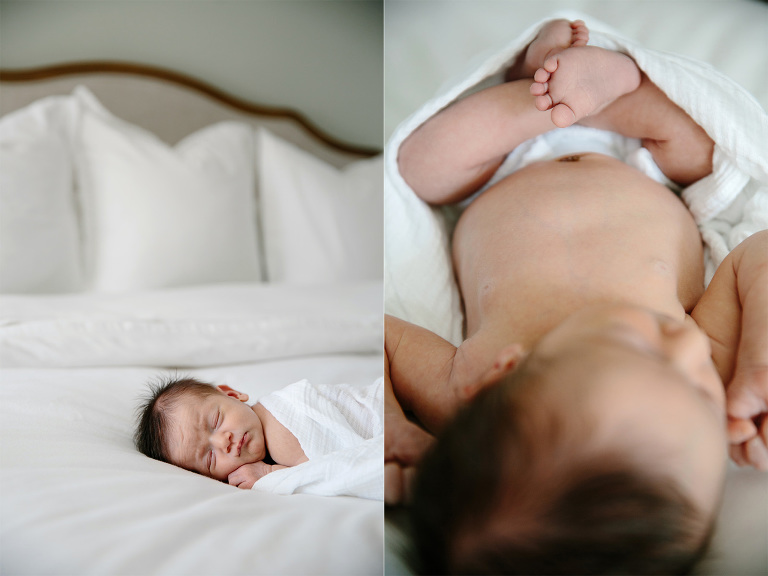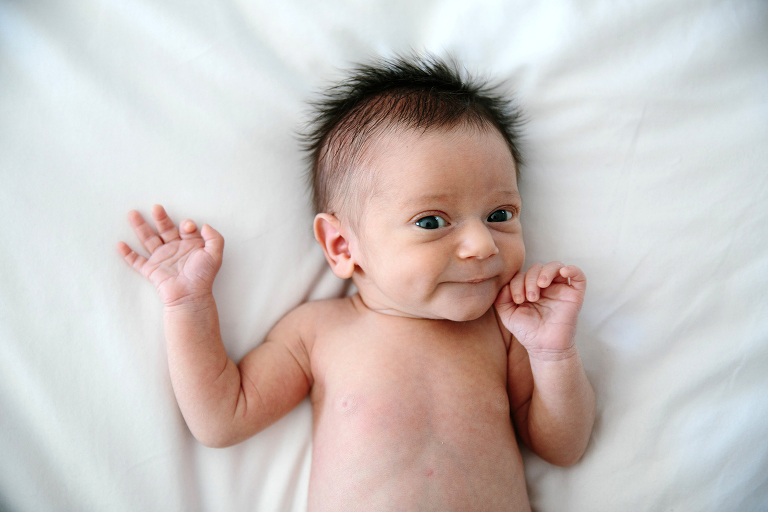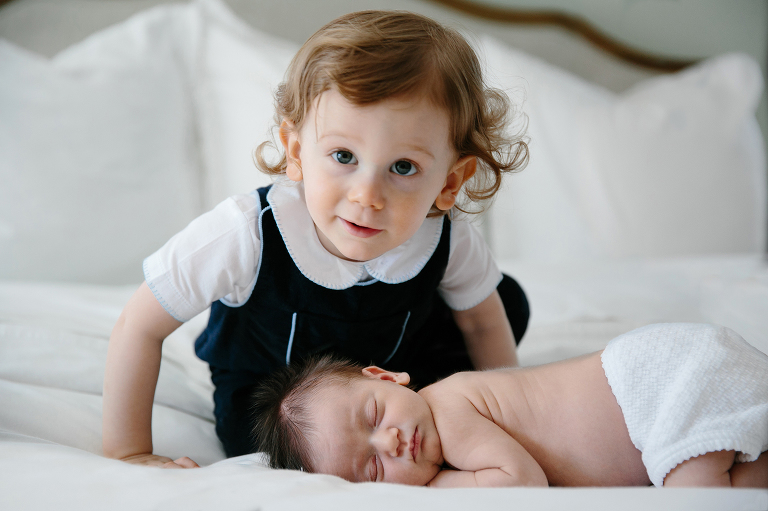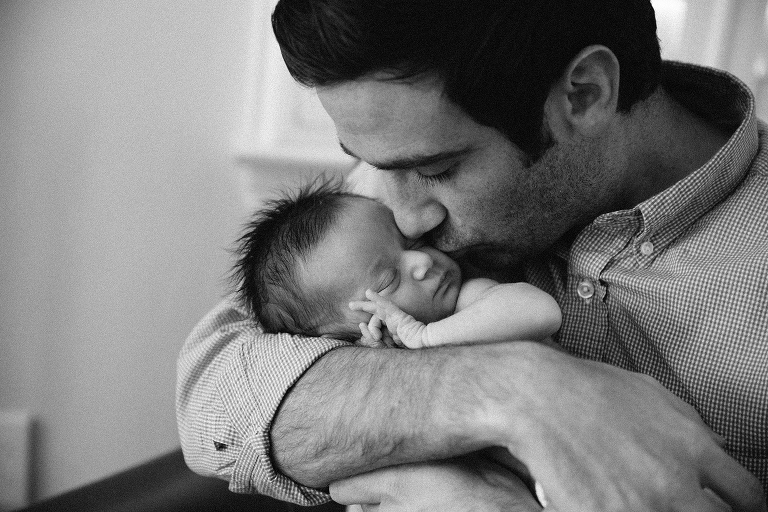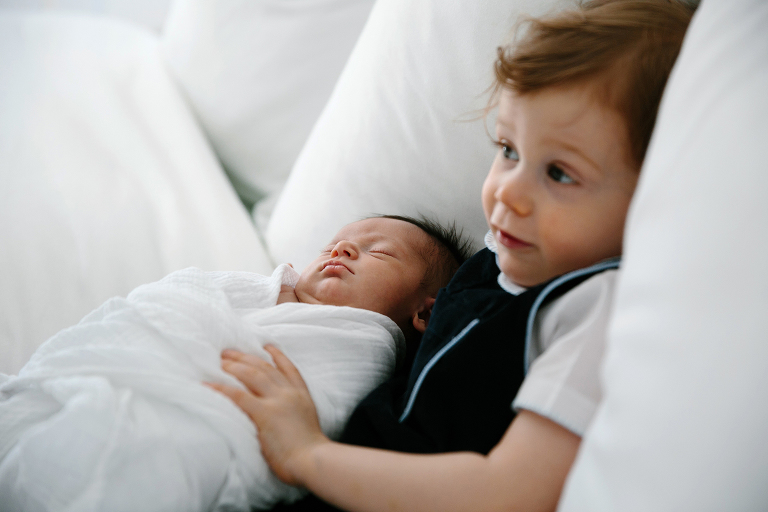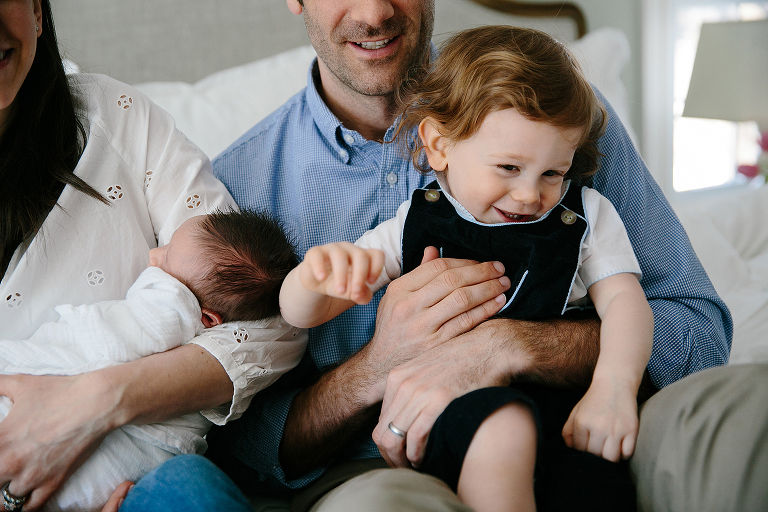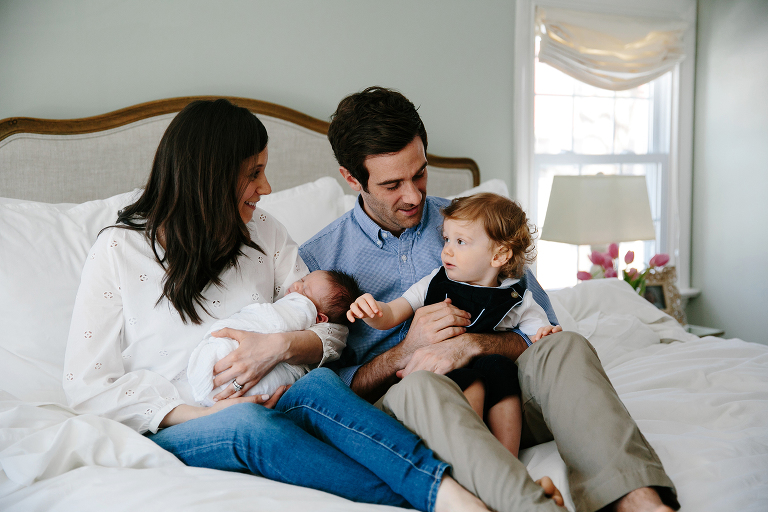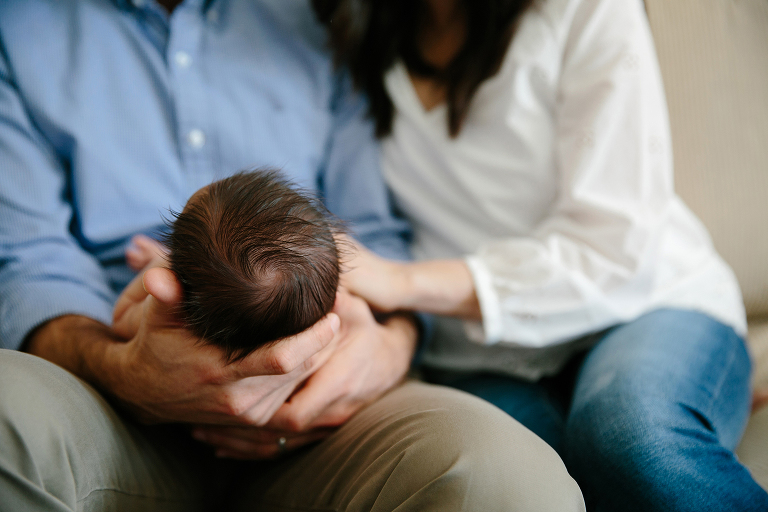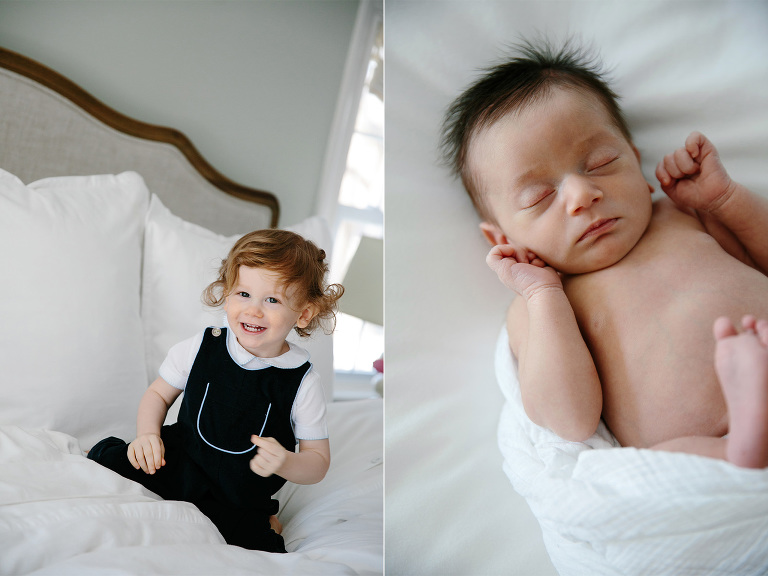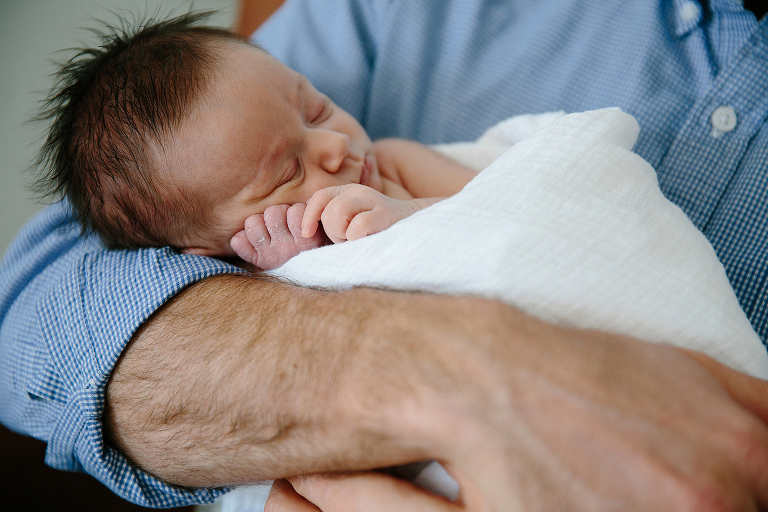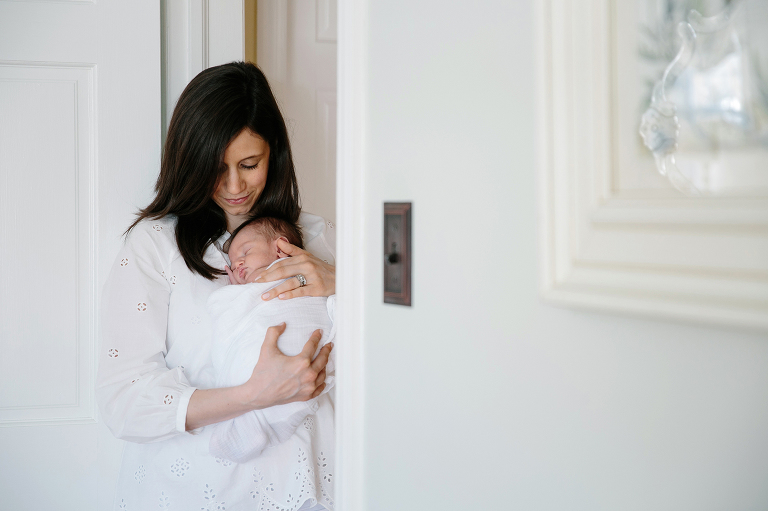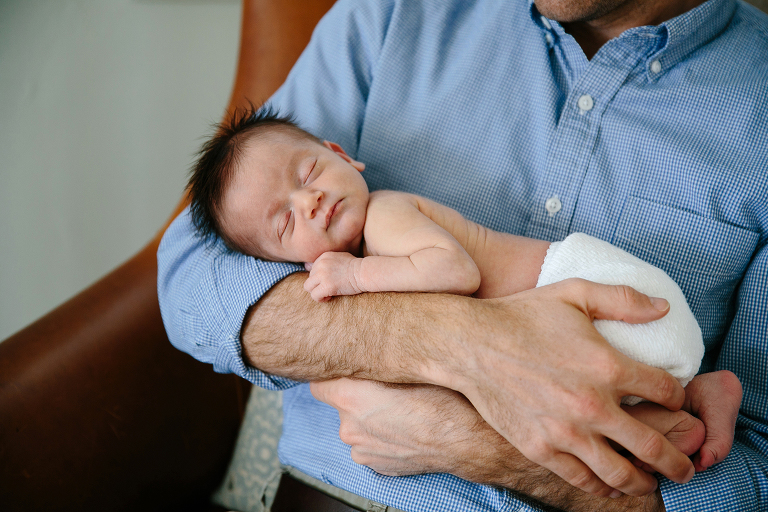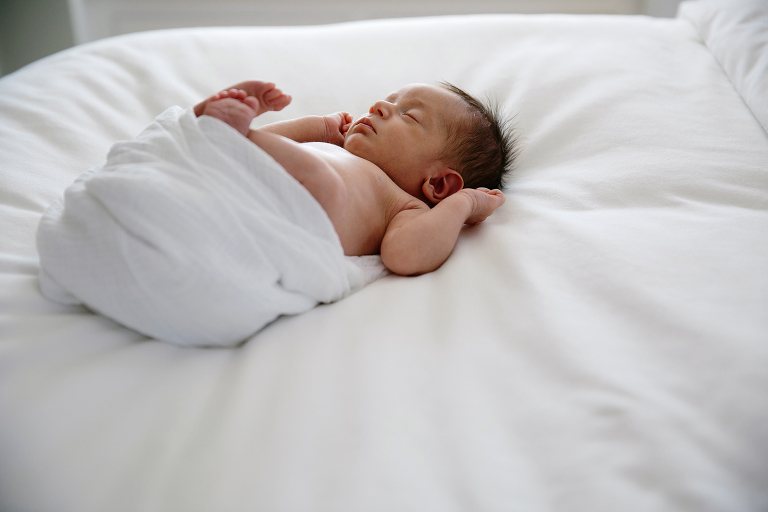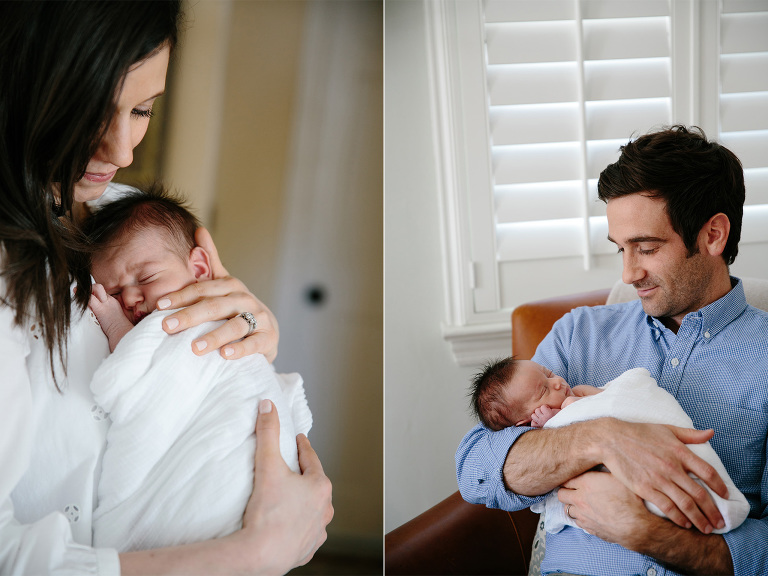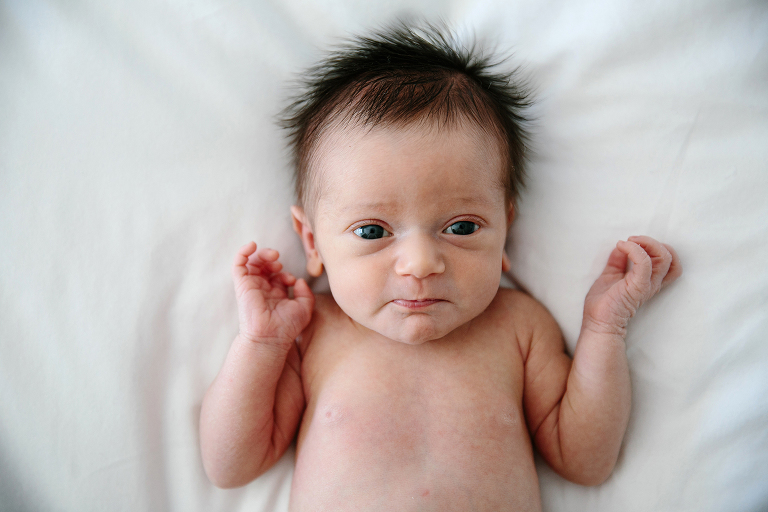 I just love this family and their classic, simple style. It makes for such beautiful, airy newborn photos. Plus, the camera adores them and their light-filled house is a photographer's dream.
I met them for the first time when their son was born and I got to photograph him as a tiny newborn. I still remember how mellow and calm he was for his session; the perfect baby. I'm so happy that his sister was equally cooperative for her session. She slept and snuggled with mom and dad and her big brother for a while. Then, right before the end of the session, her eyes popped open and she was full of smiles and looking right at my camera. Perfection!
Of course, there was one big difference between these two newborn sessions, this one included a 19 month old. Getting a toddler to pose with a newborn is never a sure thing, but fortunately, this big brother made it look easy. Then, when his patience limit was reached during family photos, he shot up from his dad's lap like he was going to catapult himself off of the bed. The photo of that moment might not be the one that ends up in the frame, but it definitely captures life with a toddler. Their interest and attention can change in a second. It makes me smile every time I see it.
If you are interested in a newborn or family session, I would love to chat. Contact me, today!