The Disney World post the world is waiting for
That, is sarcasm. I am pretty sure the last thing the internet needs is another Disney post. But, I'm doing it anyway…with pictures!
In early February, we traveled to Disney for a week. I have always loved planning trips, and Disney certainly allows for plenty of opportunities to plan. Although I'm still not an expert, I do know more about every Disney ride, attraction, and restaurant than I ever thought I would. So, while I'll spare you my boring opinions on all of that, here are my general thoughts on our experience.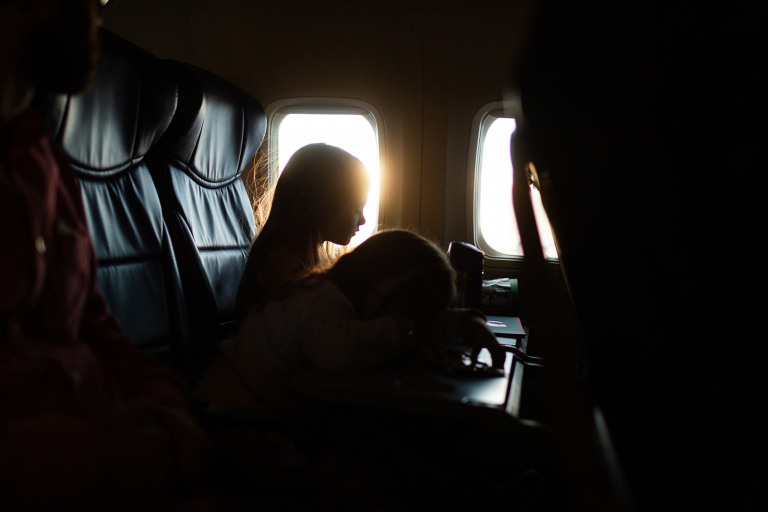 We left our house for our flight at about 4am. The only upside of a flight this early that I can come up with is the pretty light streaming through the windows. I thought the kids might all sleep, but I think the excitement was too much. Thankfully, I have found that the best way to fly with kids is with lots of activities, lots of food, and lots of lysol wipes. The lysol wipes part I learned from our last trip. [Shudder]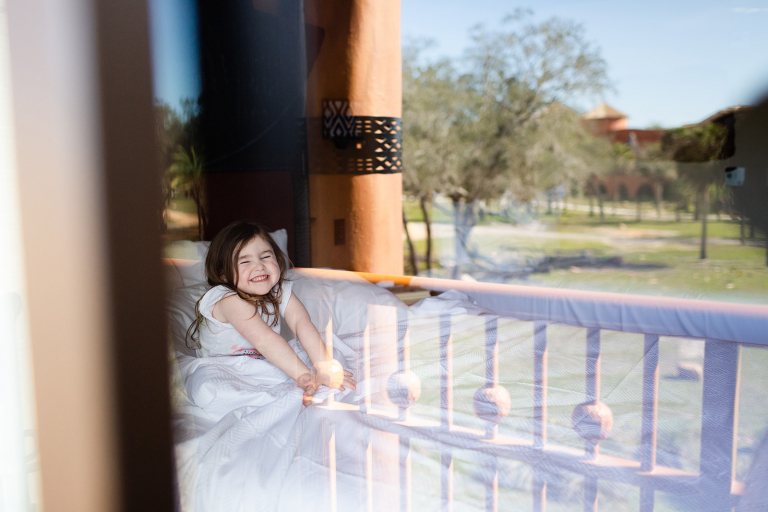 For our first day in Disney, we stayed at Animal Kingdom Lodge. I thought the kids would be really into seeing the animals out the window and that it would keep them entertained all day. It did not. The picture above is Julia after we had been there for about 5 mins. She was more excited by the hotel bed than the giraffes visible from our balcony. Kids are weird like that.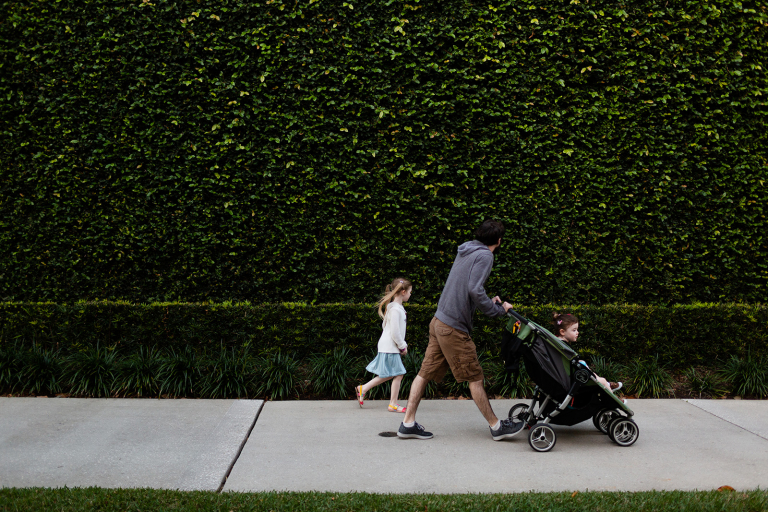 Disney is huge and we did so much walking every single day. If we could have had a triple stroller, Florence would have been into it. In my opinion, strollers in Disney with little kids are an absolute must.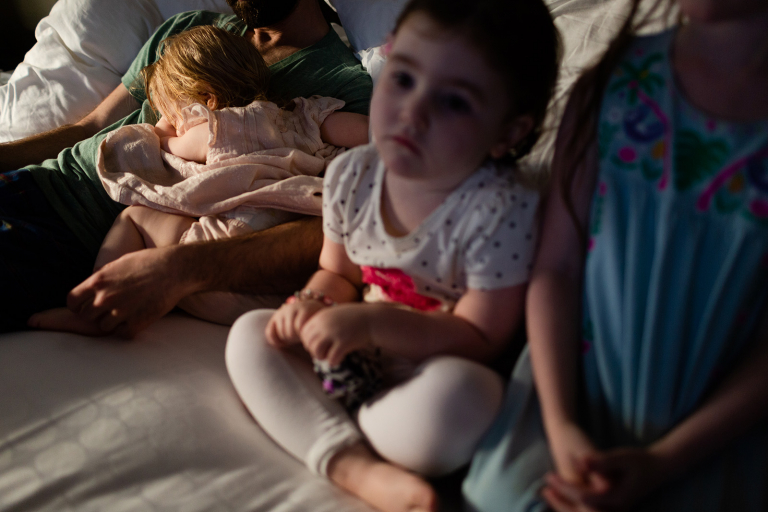 If you are a morning person, good news, Disney is made for you! If you are not a morning person (like me) get ready to be one!
So, this isn't strictly a must, but when we got up and to the parks before they opened, we really had the best days. There weren't long lines and we avoided the hot Florida February afternoons. I didn't know that hot February afternoons were a thing in Florida, but apparently they are. And by 10am there would be three hour lines for rides that we had ridden three times in a row with no wait when the park opened. So waking up at 6am for those tradeoffs felt super worth it. It's not like our kids sleep in anyway.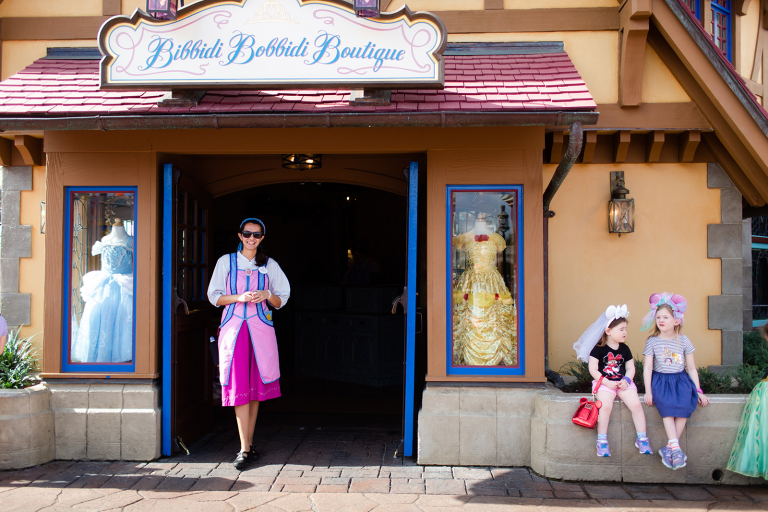 While there were some big things we'd planned that didn't end up being a hit, and little things that we never would have realized they'd like so much, there was one big thing that they absolutely loved; Bibbidi Bobbidi Boutique. For kids like mine, who love dressing up, I can't imagine anything more perfect. Julia regularly prances around in a pair of high heels that are half the size of her feet and meant for a stuffed bunny. So ya, this is made for them. It's not cheap, but they do such a great job. 5 out of 5, would recommend.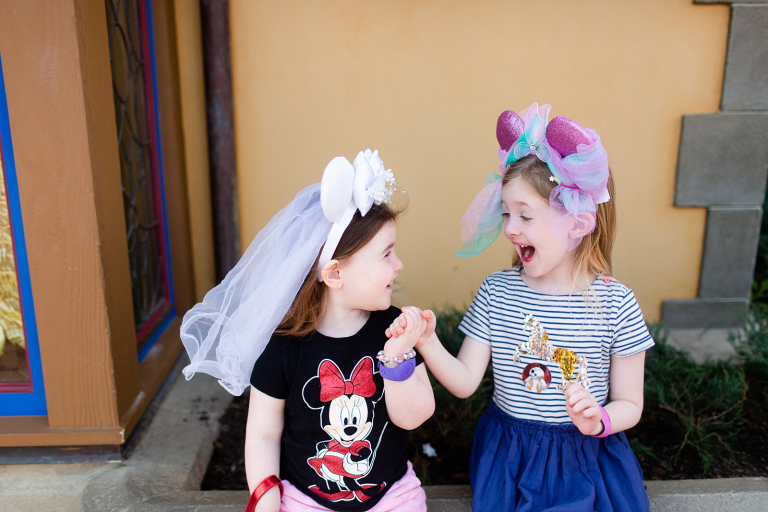 This photo is when I told them they were getting makeovers. The best.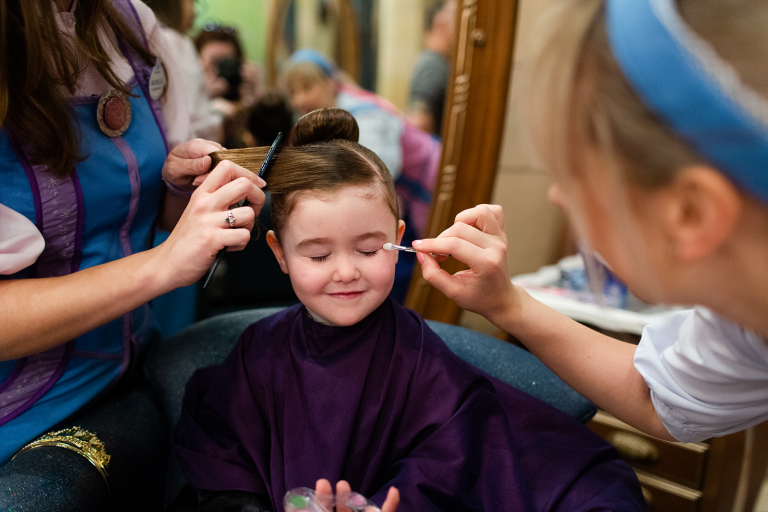 And this is Julia for sure having the best day of her life.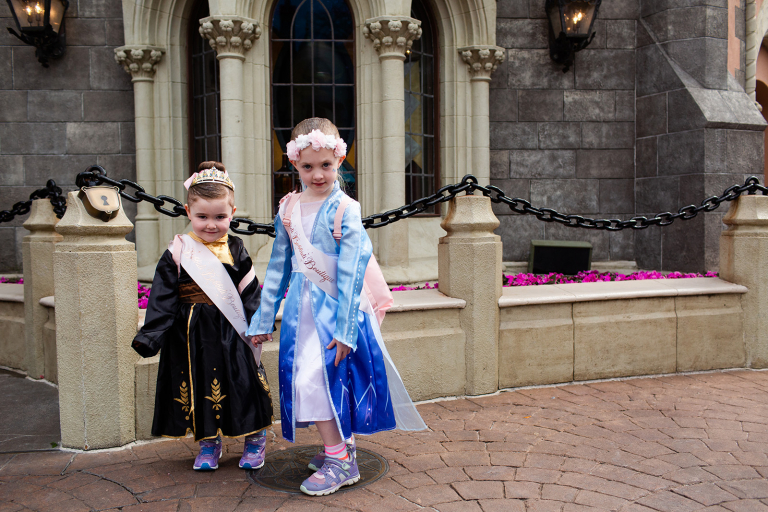 Who taught these children how to pose for a photo? Maybe my favorite photo from the trip though to be honest.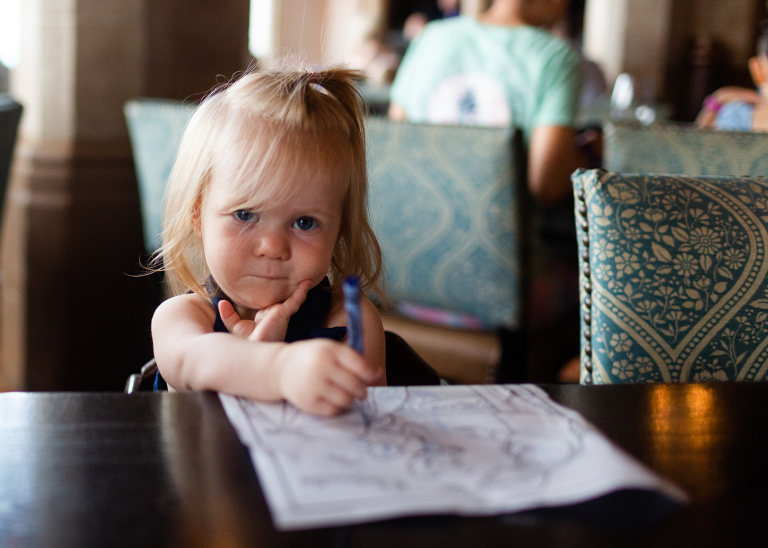 I know people aren't always super into the idea of bringing a baby/toddler along on such an expensive and exhausting trip. I have to say though, Louisa was a delight. Because of the long days, she slept great at night. So many of the rides there are baby friendly and she absolutely loooooved them. On every one (especially any with animatronic people or animals) she would cheer and scream "yay!" I know she might not remember it, but I will. And the memories are pretty great. Oh, and she's free – so why not, right?
The rest of the photos from this post are from the Disney Photo Pass photographers. I have some mixed feelings about the photo pass. However, being a mom who is always taking all of the photos and never in them, I will get it every single time.

First of all, there are always going to be gems like this from character meetings. And you will definitely want those.
Oh ya, remember when I said Lou loved the rides? She did not feel the same about the characters.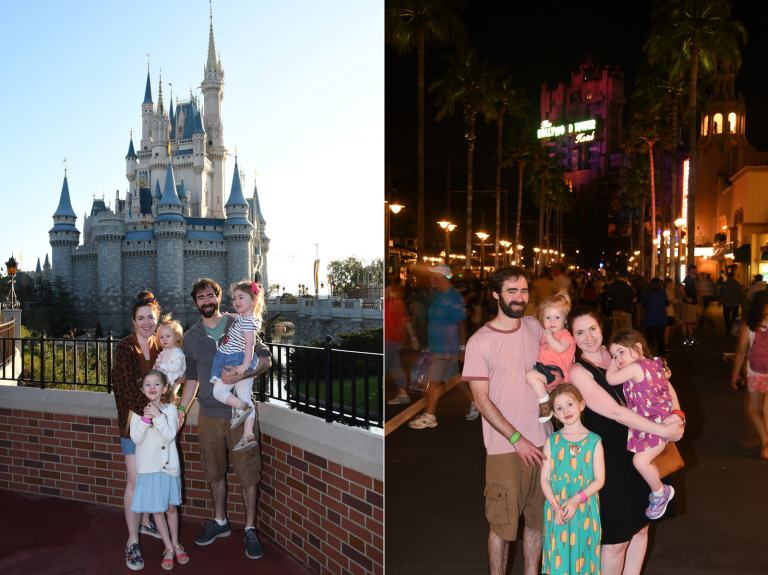 Second, that is me in the photos with my family. Priceless.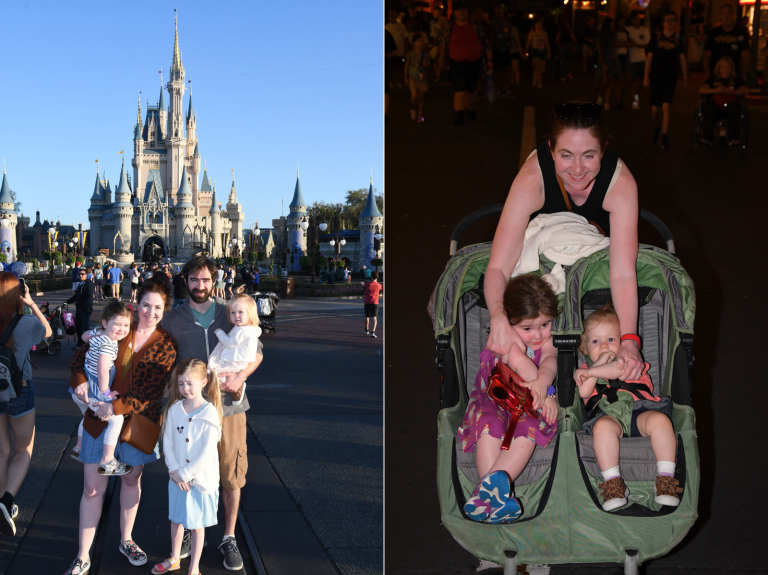 Third, yeah, they're not always going to be winners. I think that's kind of in the positive category too though. Perfection is over-rated.
Overall, it was a pretty great trip. Even if you wouldn't consider yourself to be a "Disney" person, I'd still recommend it. The magic factor for little kids is off the charts and makes it worth every penny.