At Home and Around Philly with This Sweet Family
I caught up with this family in early December after their second little girl arrived. I originally met them a couple of years ago when their older daughter was just a tiny little newborn. It was so fun seeing how much she had grown and changed and getting to meet her sister. I also very much appreciate that their adorable pup is always included in the photos.
We started out the session in their home. I always begin at home with newborns and I love getting to know big kids at home too. Even kids who I'm told are shy seem to shine in front of the camera. They introduce me to their favorite toys and give me the tour of their space. By the time we headed outside, I think this little cutie had entirely forgotten that I was there to take her photos and thought I was her new playmate.
We walked around the quaint side streets in Philly and eventually ended up in Coxe Park. Now, any playground is great, but there is something so charming about an old school park – one that hasn't been updated with all of the newest fancy plastic jungle gyms. This particular park has the most amazing retro metal slide that I was just a tiny bit obsessed with. Big sister went up and down the slide and had the best time swinging while her little sister just slept like an angel.
It really was a beautiful day. I had the best time documenting some of their first moments as a family of four. These are just some of my favorites.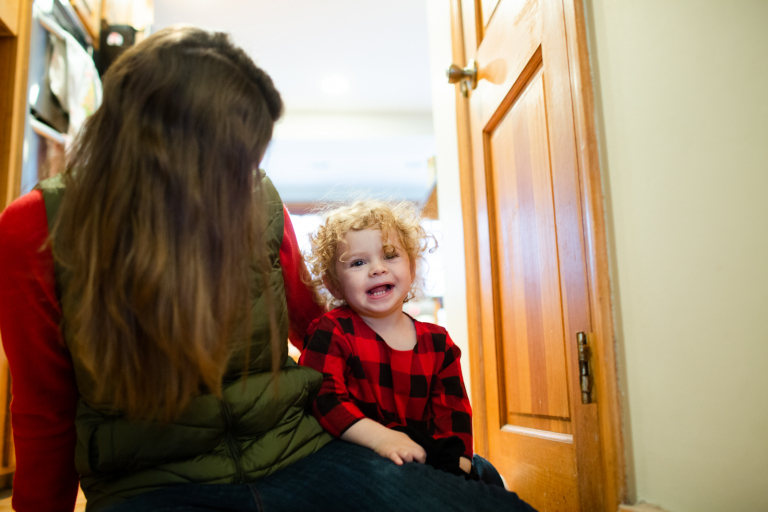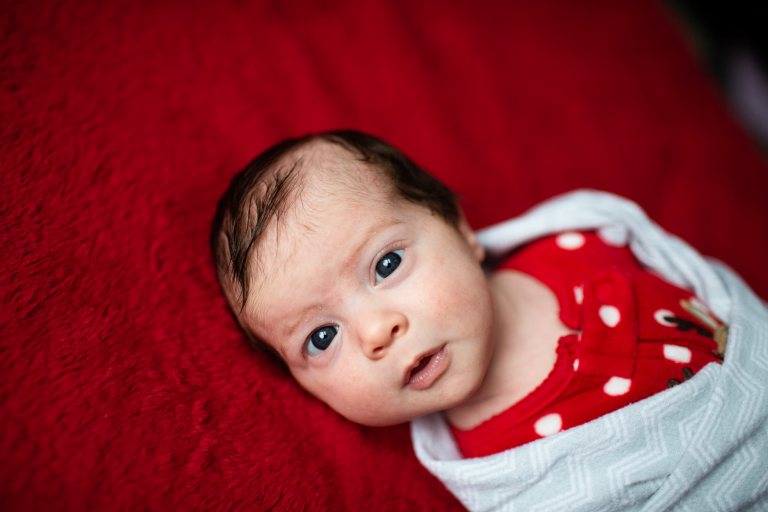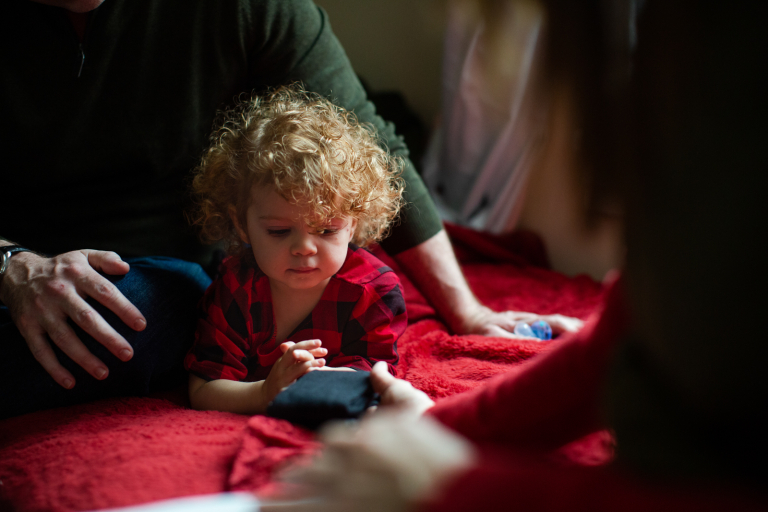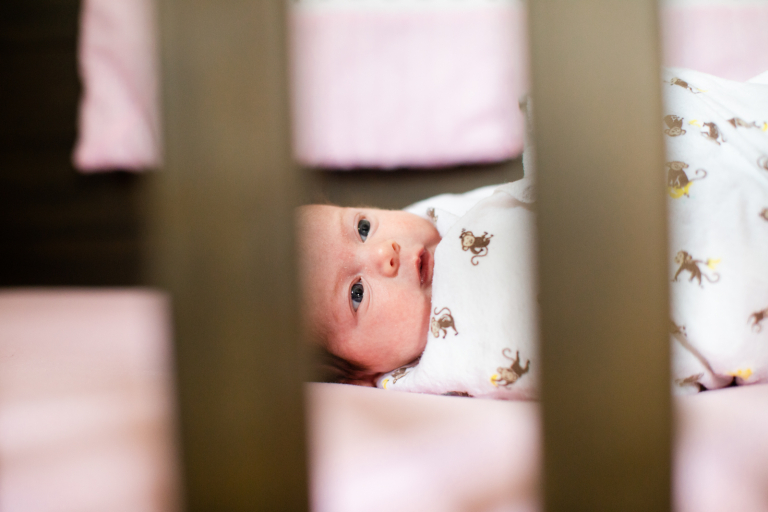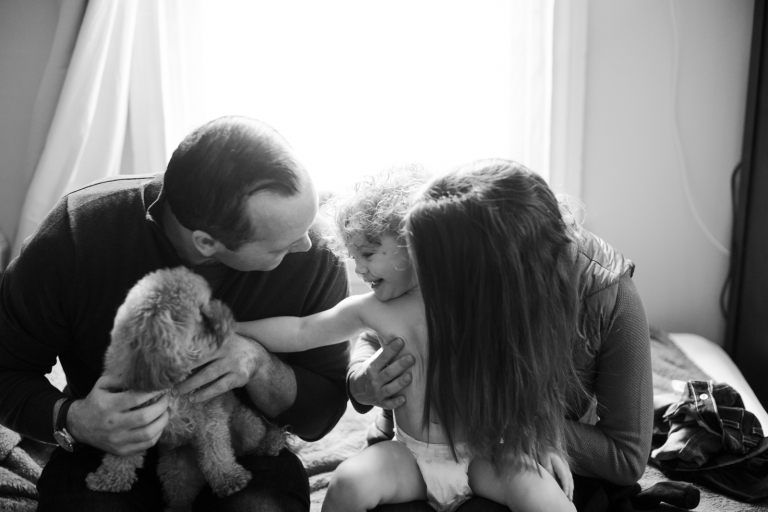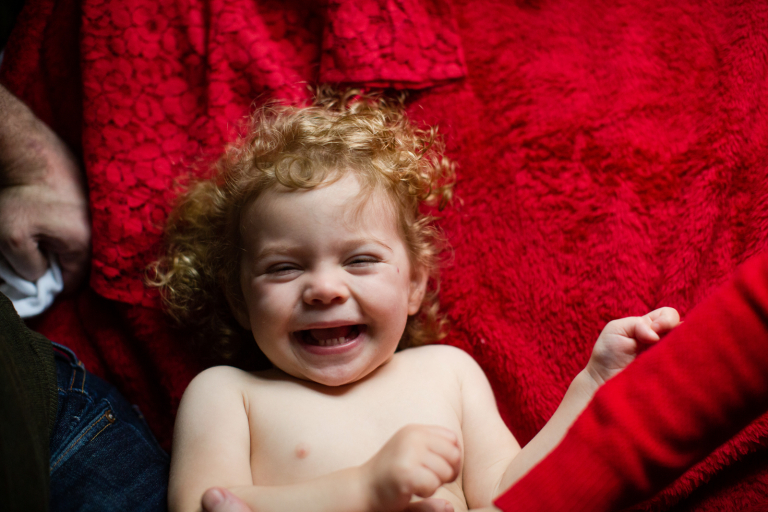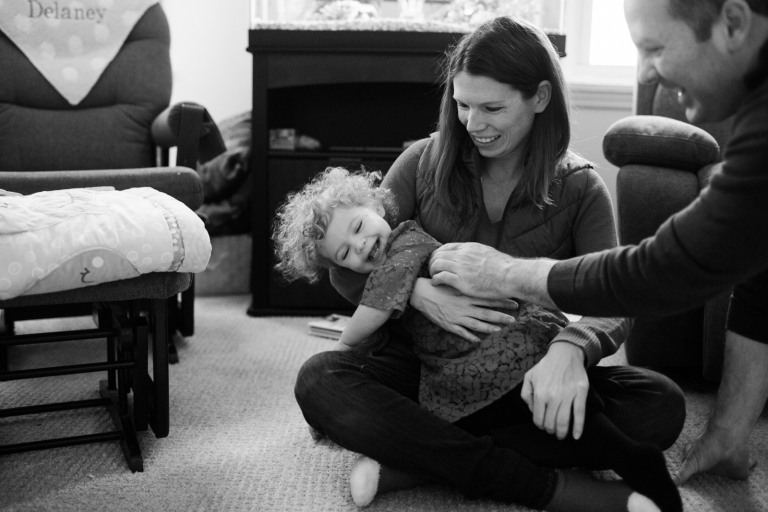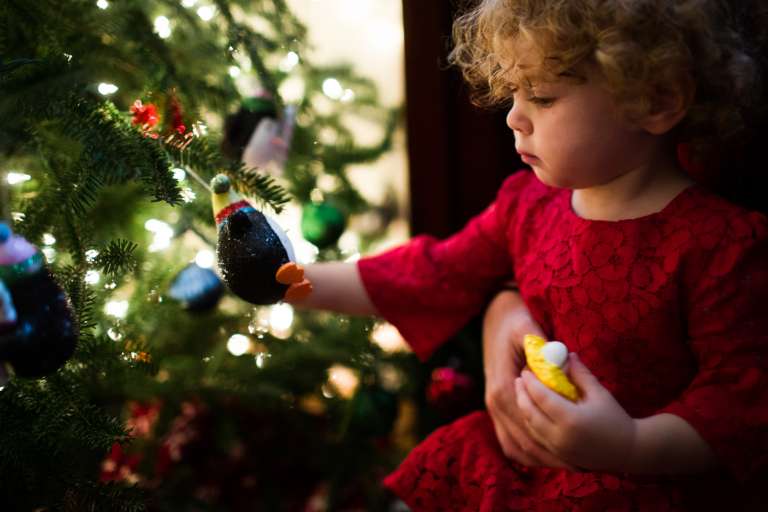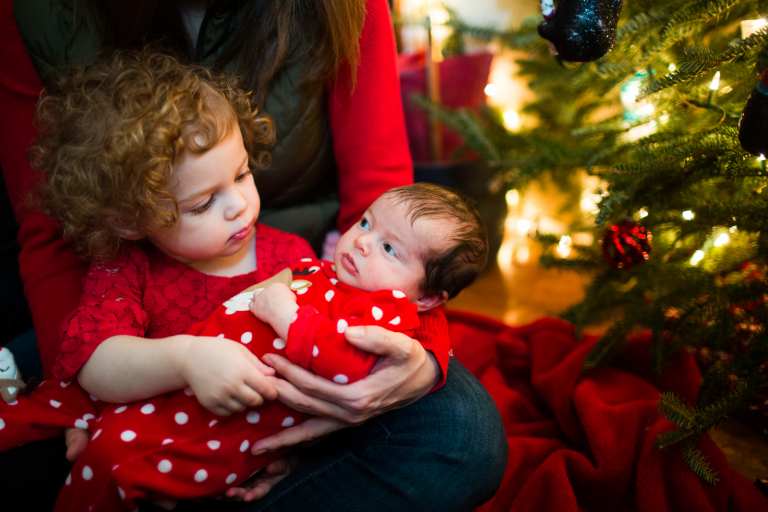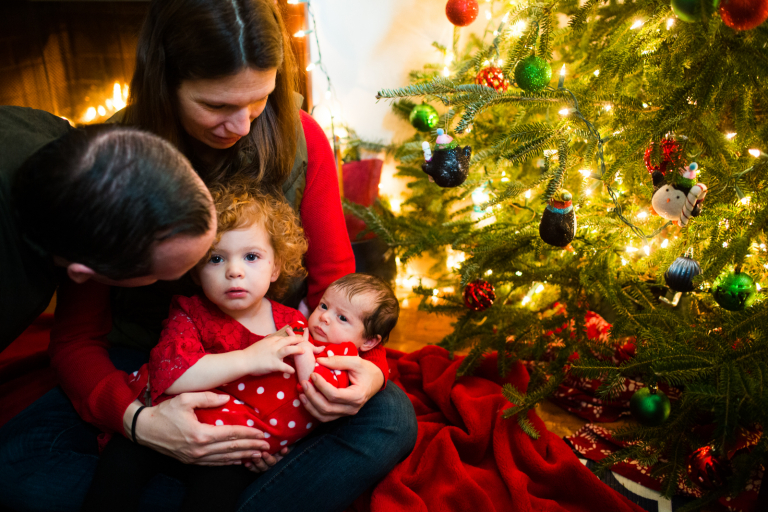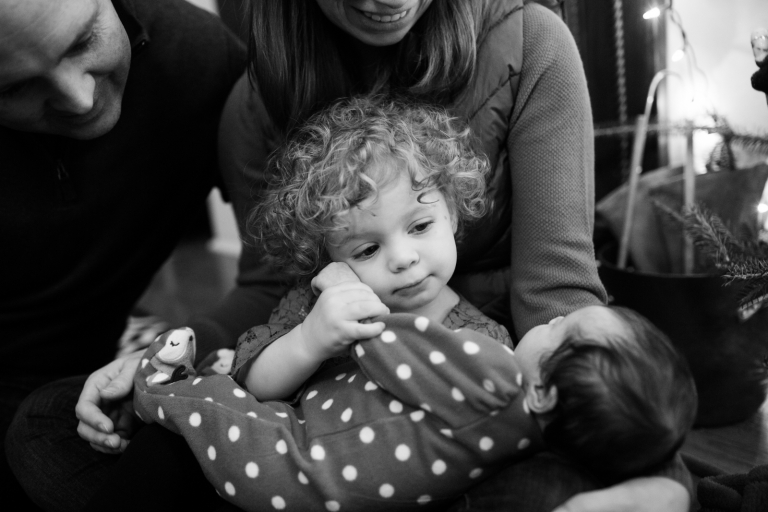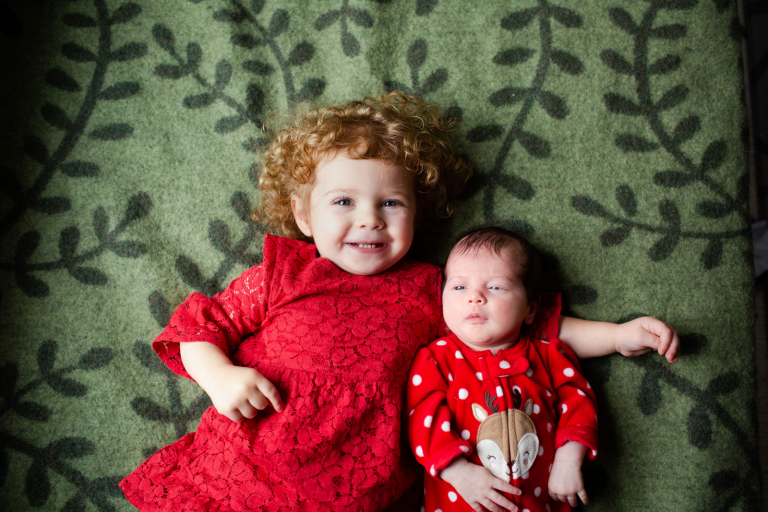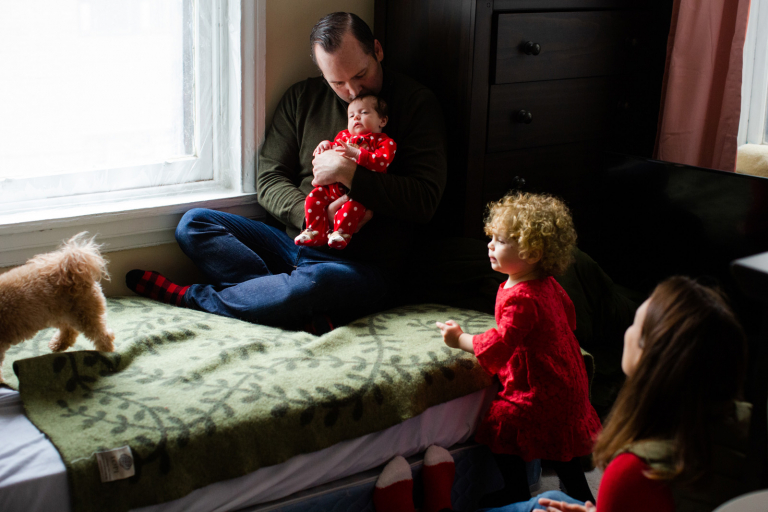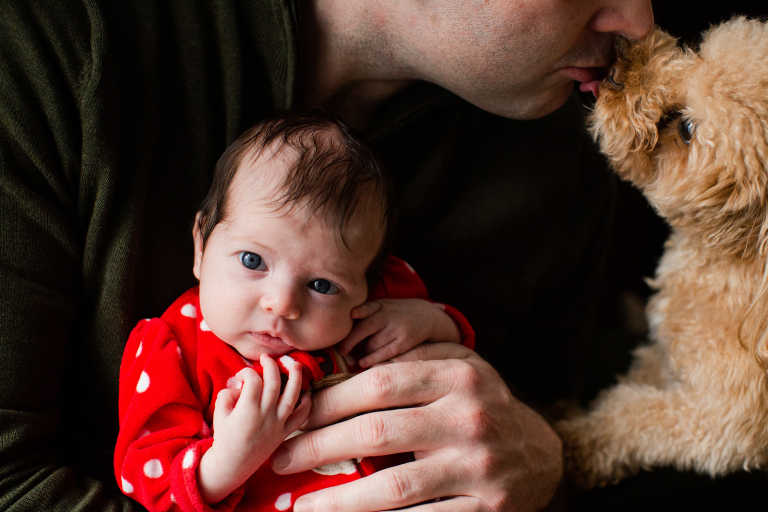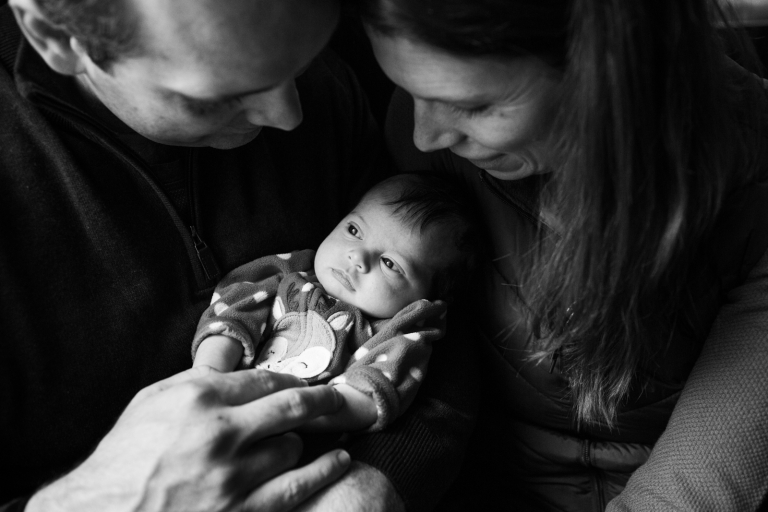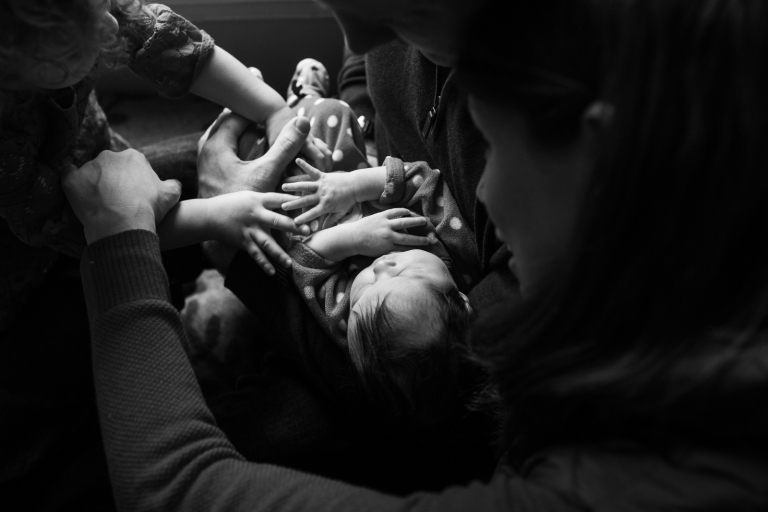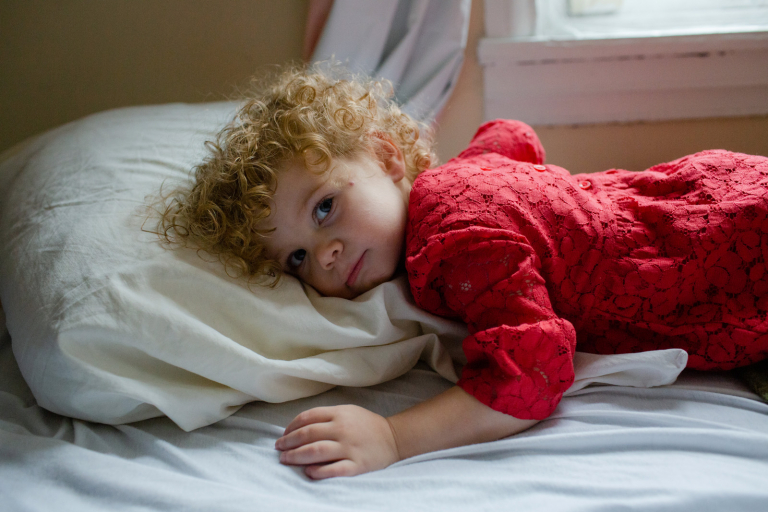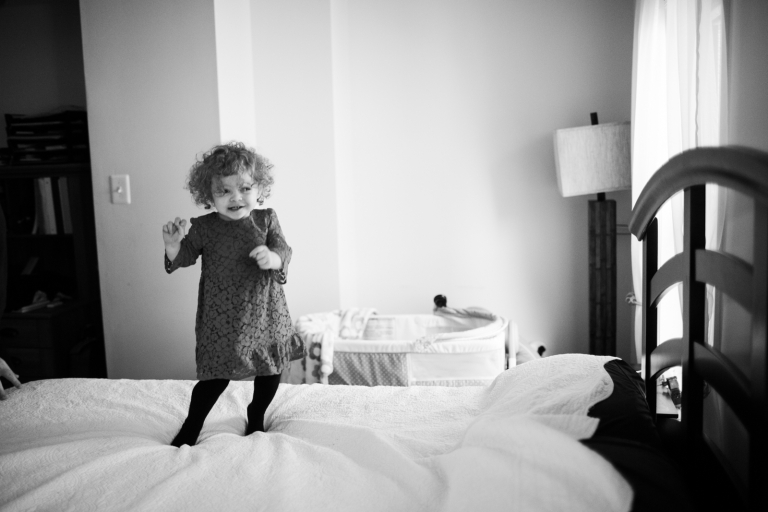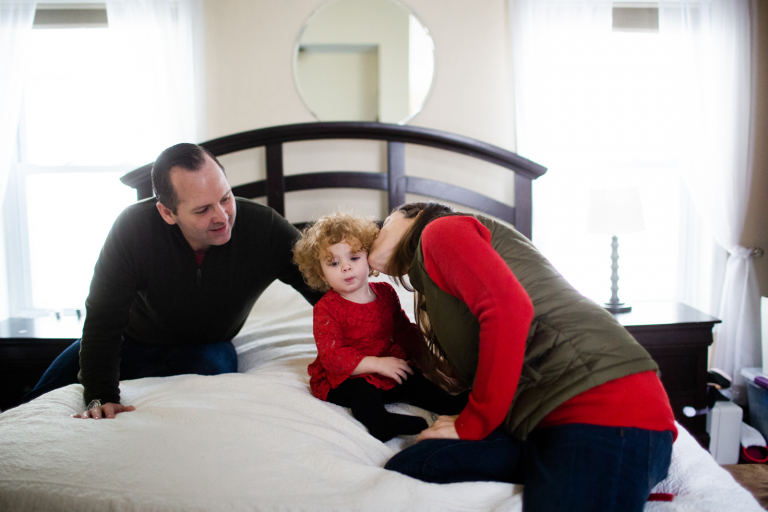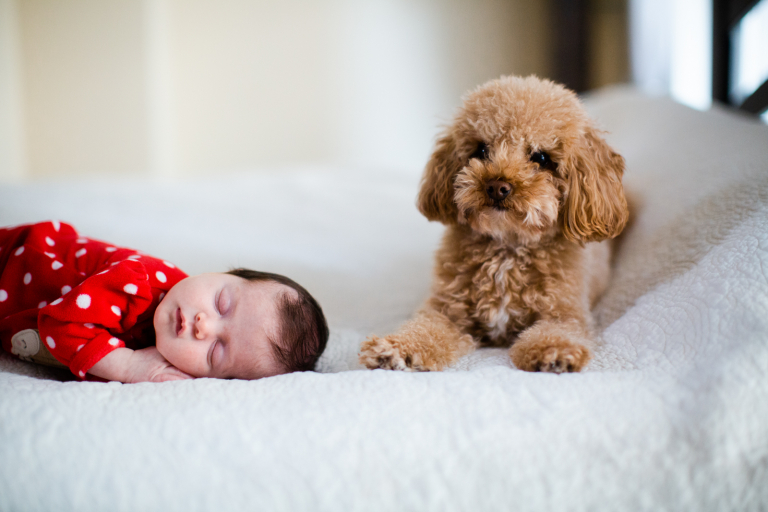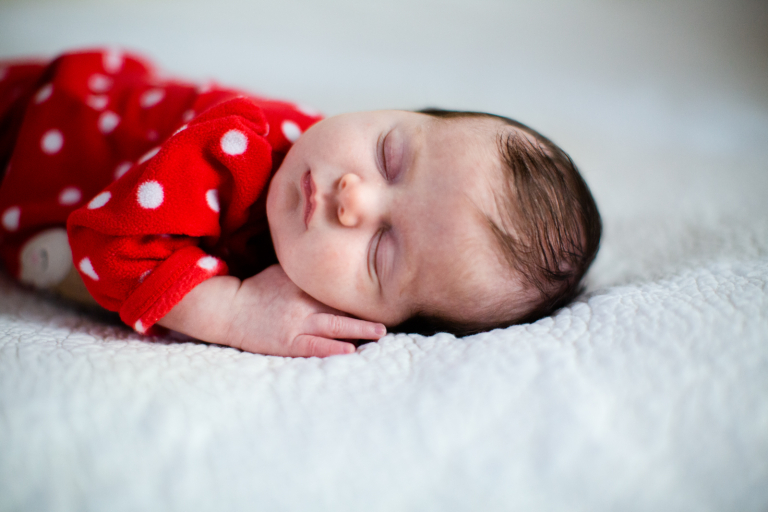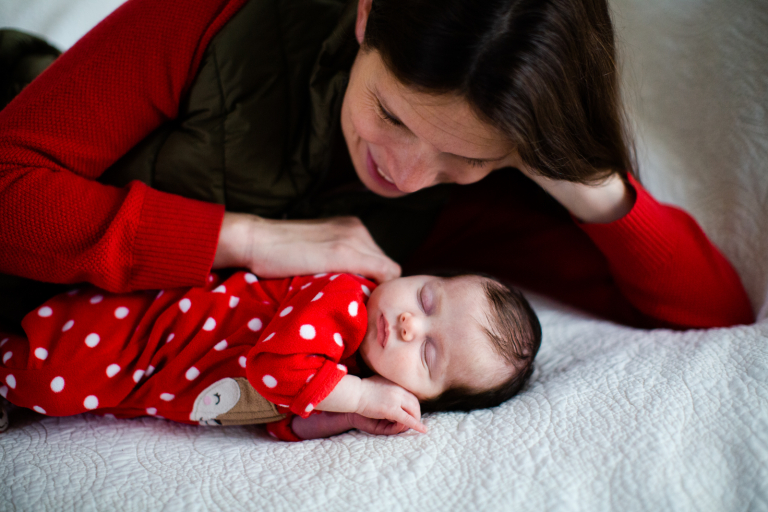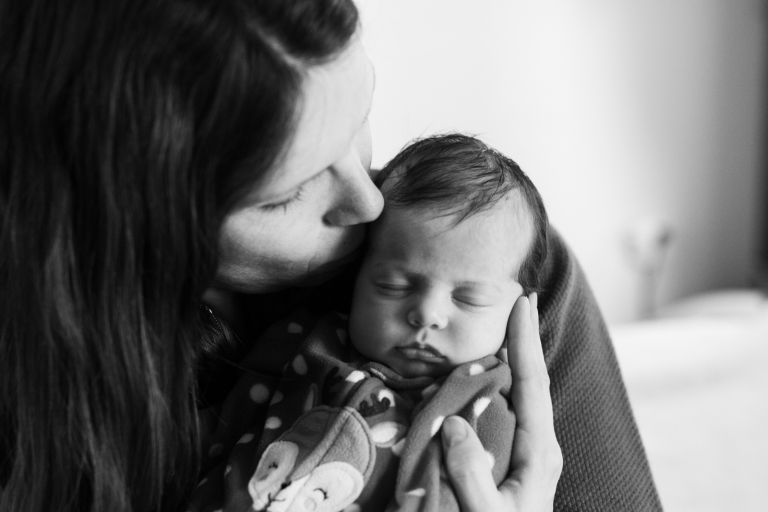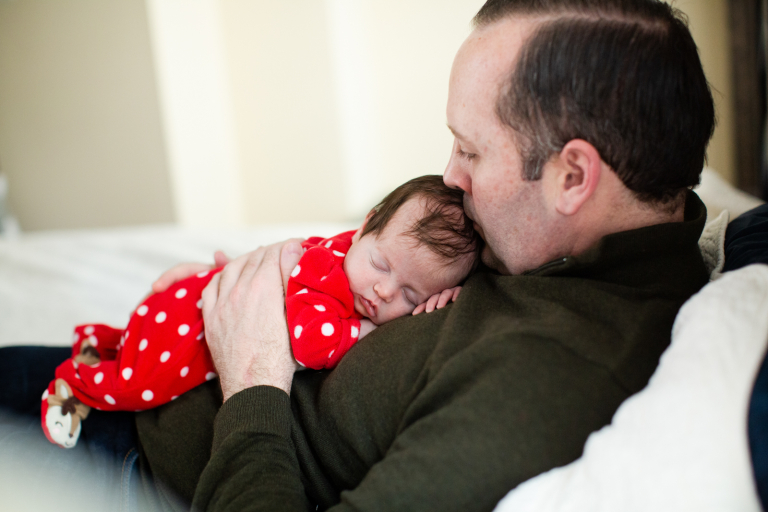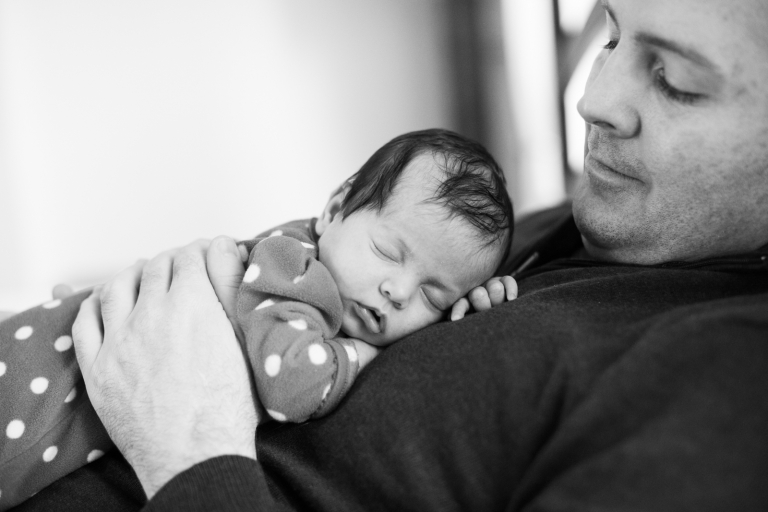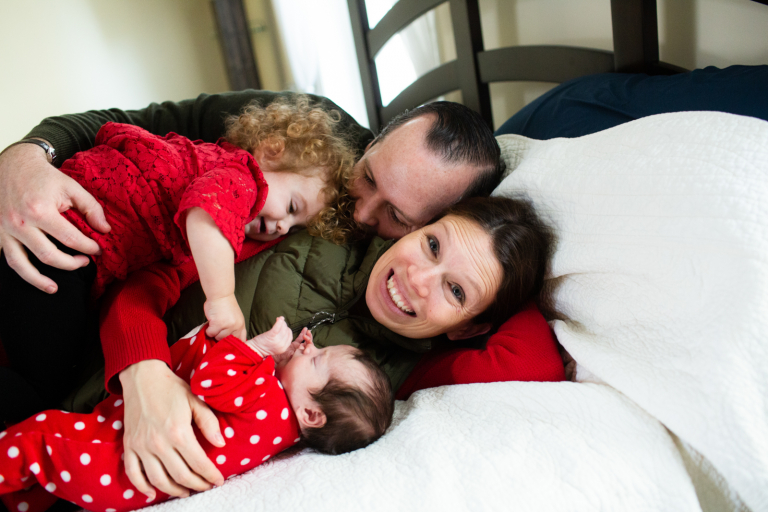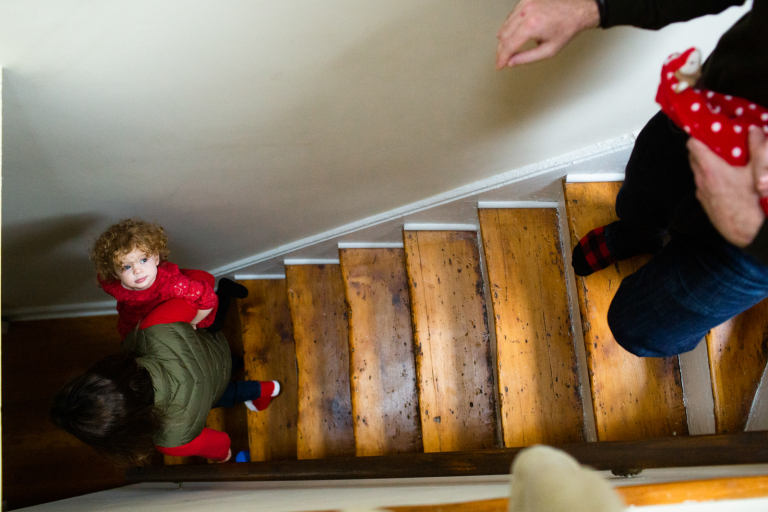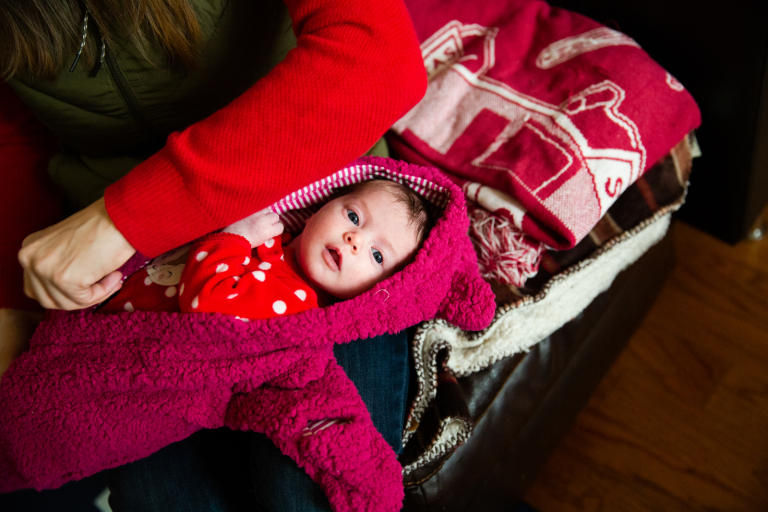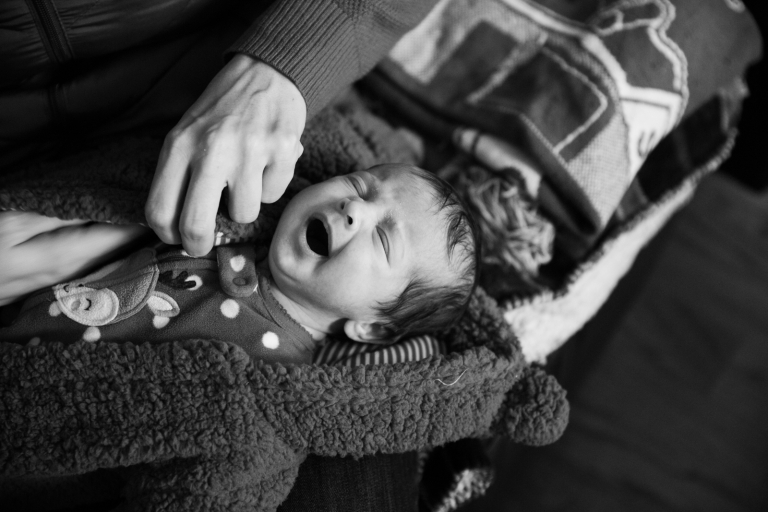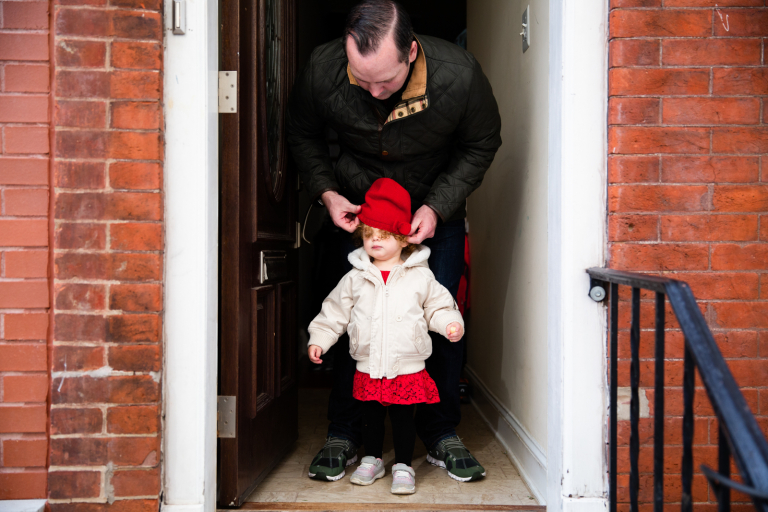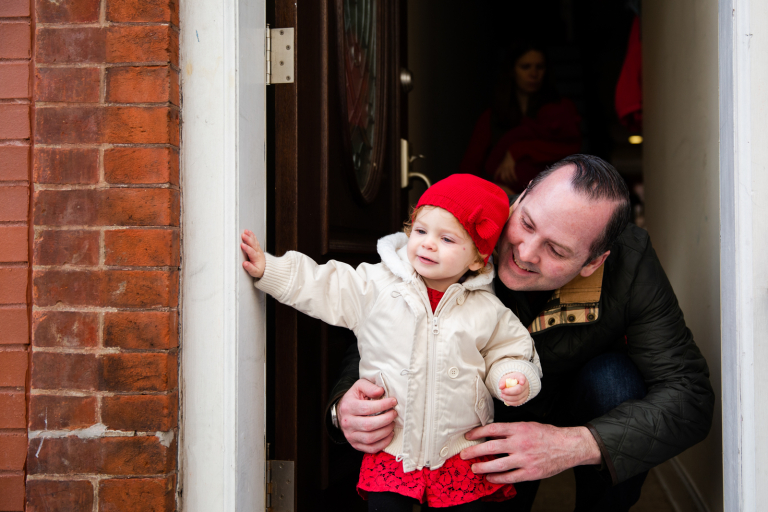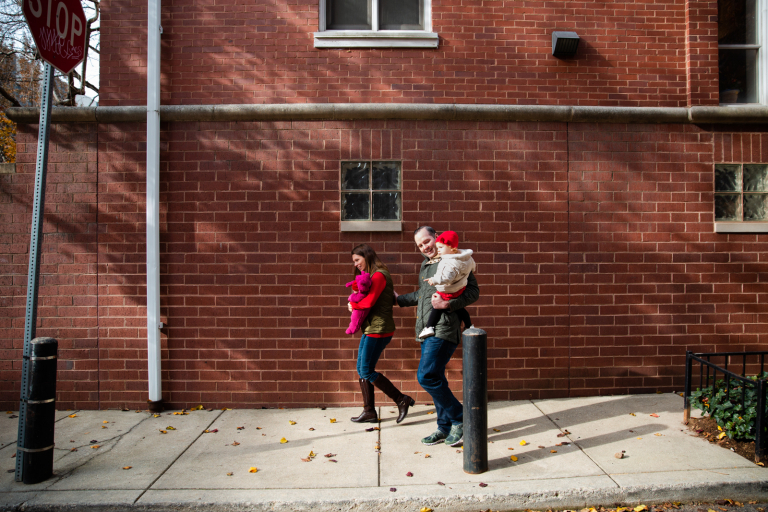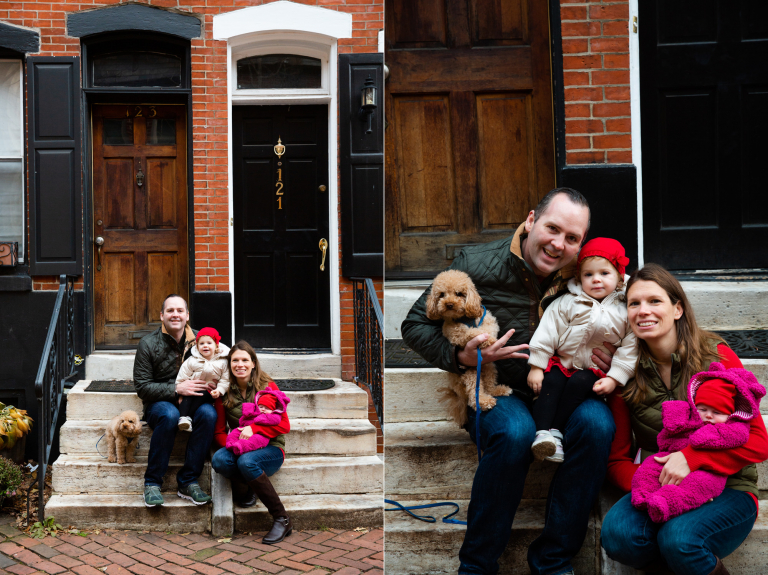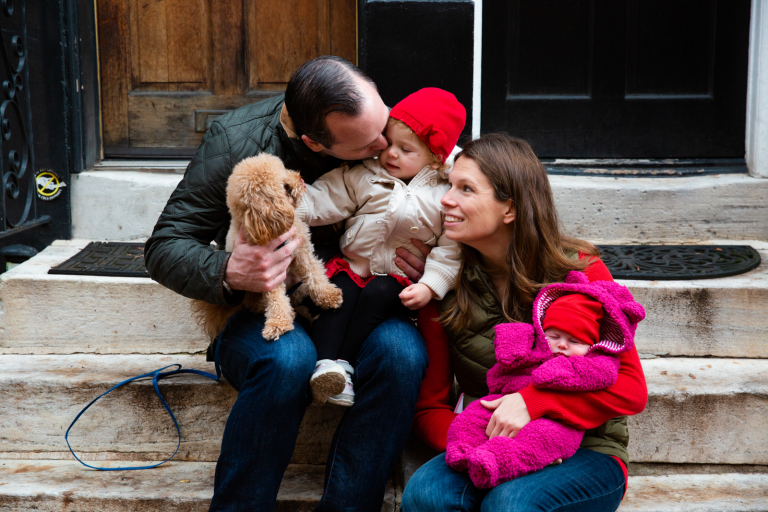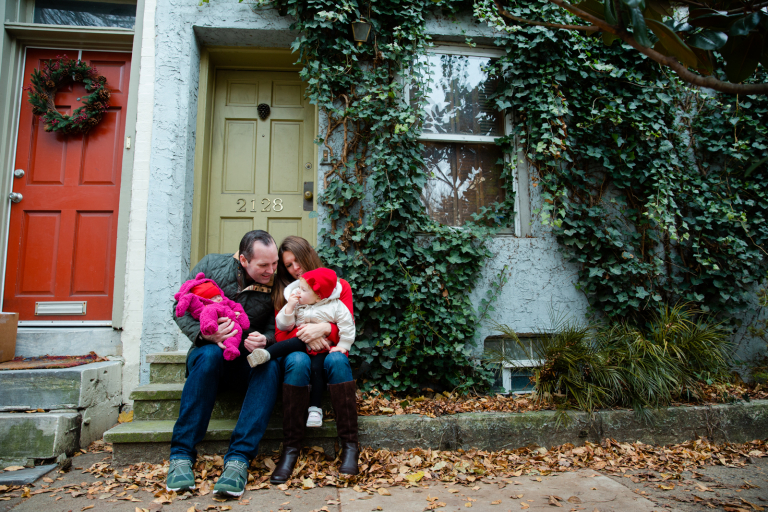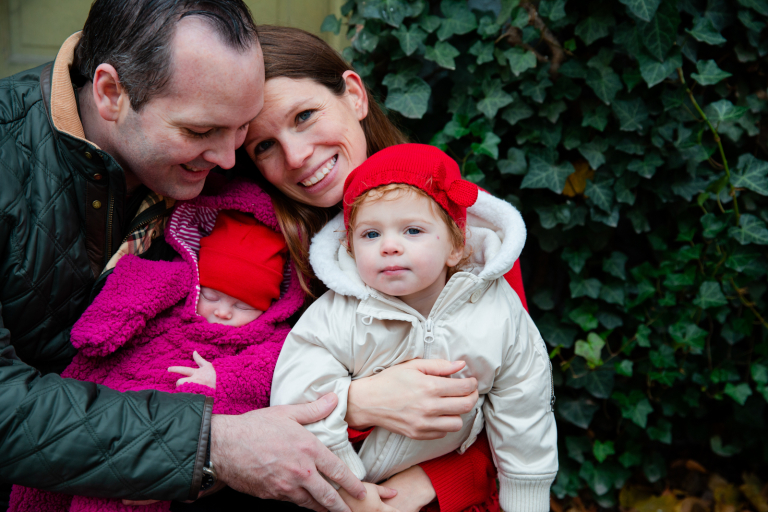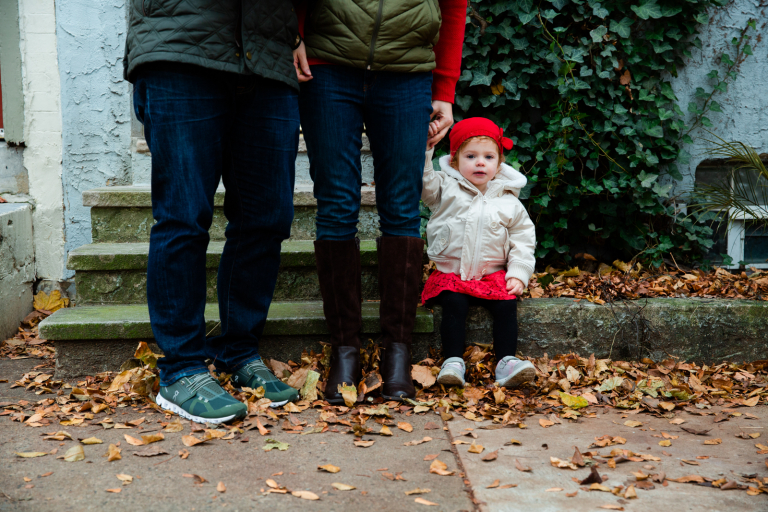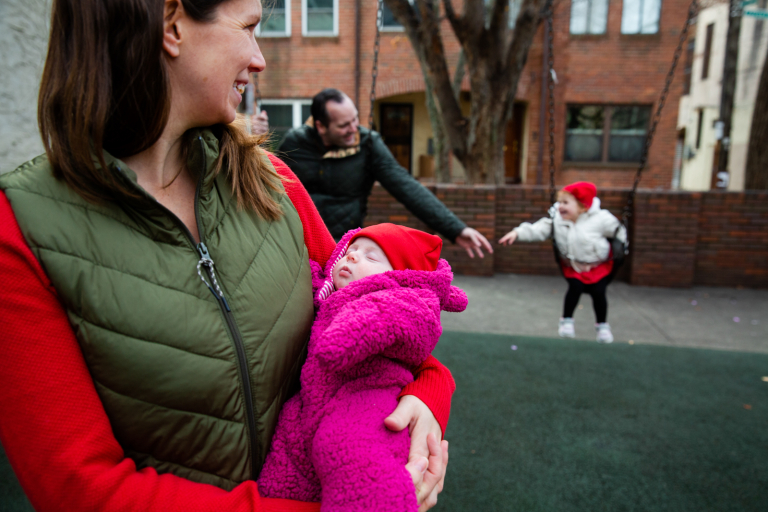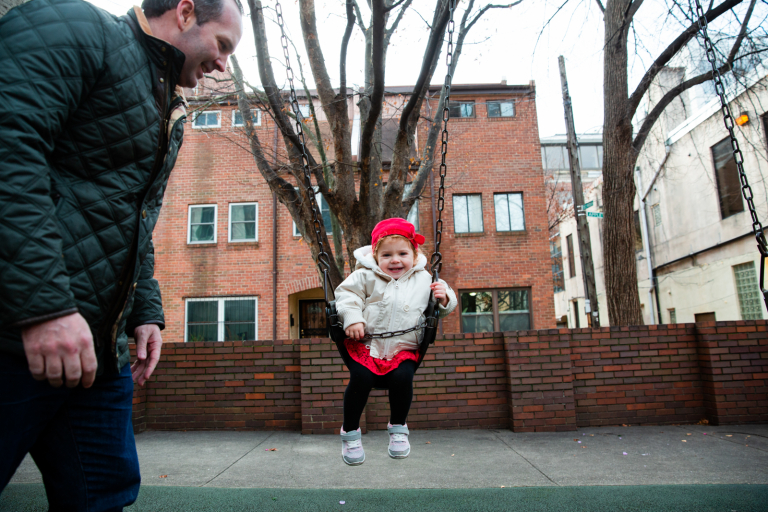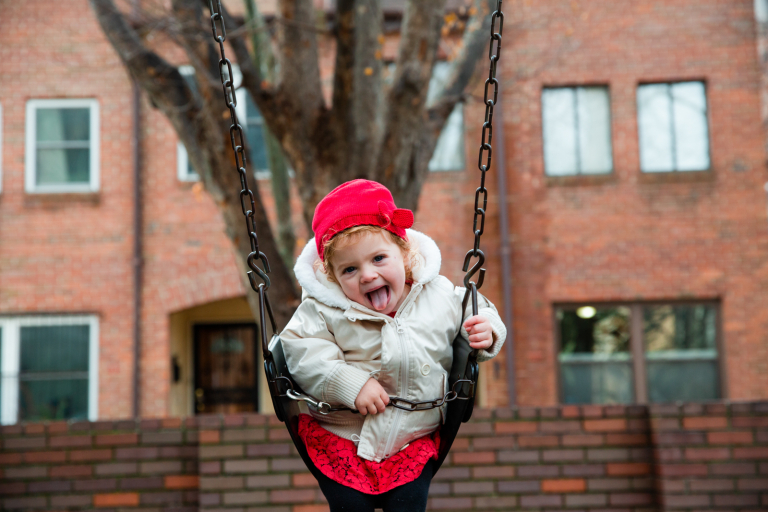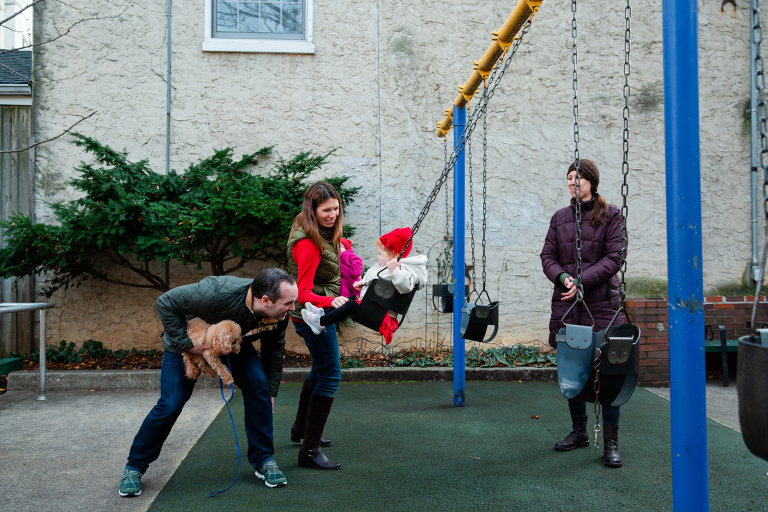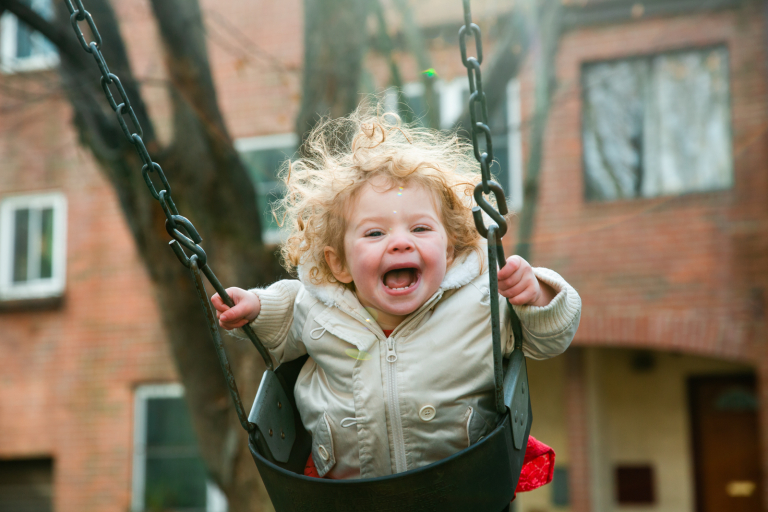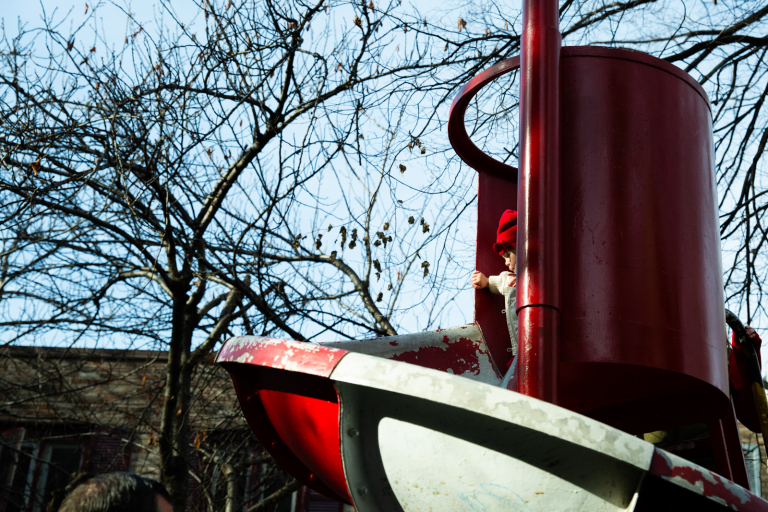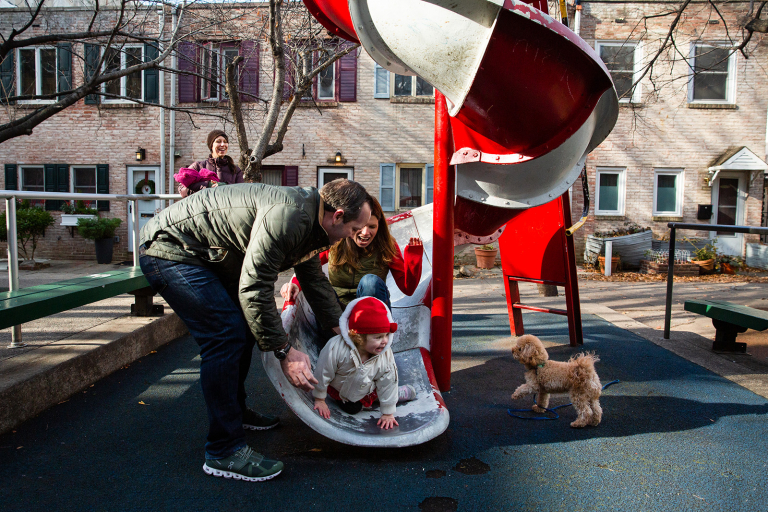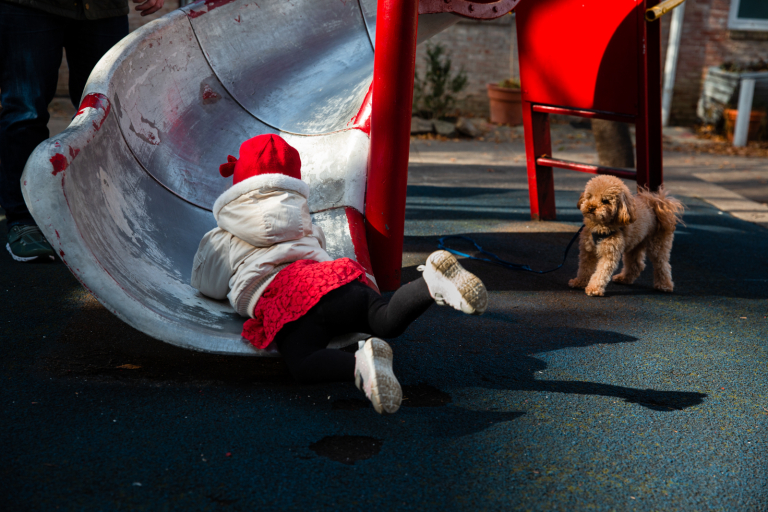 If you're expecting a newborn soon and want family photos or you just want to explore your neighborhood with me and my camera, Contact me and let's chat!